Finding a Sustainable Mattress
Sep 26th 2018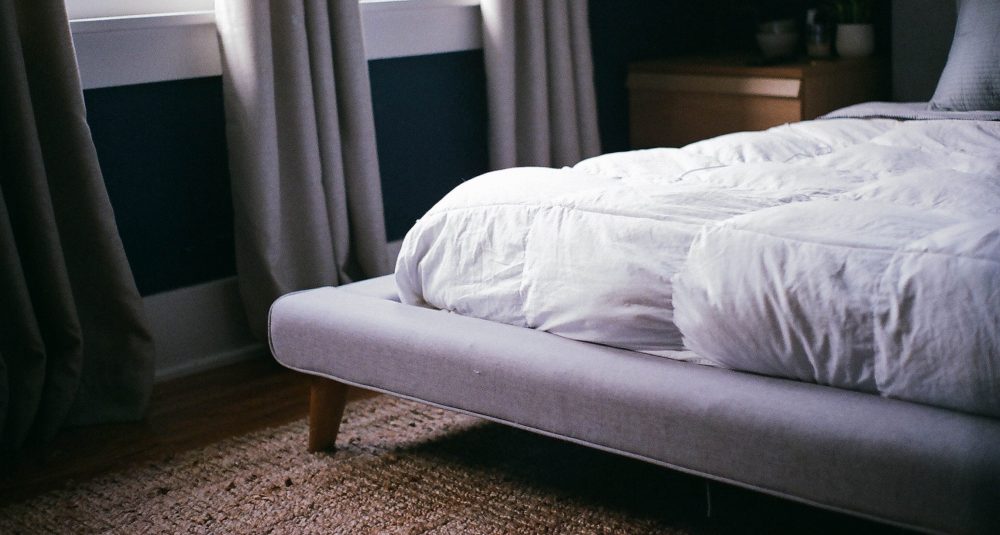 This post was written by The Sleep Help Institute,an independently owned and operated, unbiased sleep resource dedicated to bettering your waking life by improving your sleep problems. It is a community devoted to improving sleep hygiene, health and wellness through the creation and dissemination of comprehensive, unbiased, free web-based resources. Their primary mission is getting awareness of sleep health and wellness out there.
Americans dispose of 50,000 mattresses daily, with each mattress taking up an average of 23 cubic feet. Unlike most trash, mattresses can't be compacted, meaning they take up a disproportionate amount of landfill space and are an absolute nightmare for landfill operators. These discarded mattresses can take up 132,000 miles of landfill space. Polyurethane is typically the main material used in mattresses, but these complex products are made with a multitude of different components, largely synthetic, that go through a long series of manufacturing and production processes. Given that we spend around a third of our life sleeping, knowing what we're sleeping on and being responsible about where these mattresses end up is an important aspect of leading a health and sustainable lifestyle.
So, how can you tell if a mattress is sustainable?
1. Look for Natural, Organic Materials
The majority of mattresses are made with polyurethane, a non-renewable, synthetic material. Replacing this with naturally derived alternatives that are renewable - replaceable through sustainable farming, harvesting, and manufacturing methods - can improve the sustainability of your mattress.
Keep in mind that there are no 100 percent naturally derived mattresses on the market. However, you can find some that come close at about 95 percent. In your search for natural materials look for the following types of materials
Natural Latex: Latex is made from the sap of the rubber tree. After going through one of two manufacturing processes, it can be made into a latex foam that's both durable and comfortable. However, natural latex mattresses contain at least 5 percent synthetical latex, which is derived from petrochemicals.
Plant-Based Polyfoam and Memory Foam: Plant-based foams are made using plant oils rather than chemicals.
Mattress Covers with Organic Fibers: Natural, organic cotton and wool mattress covers are biodegradable and friendlier to the environment.
Chemical-Free Fire Socks: Fire socks are used in place of chemical flame retardants. Those made of wool, thistle, and cotton are safer for both humans and the environment. Kevlar fire socks aren't treated with chemicals during the manufacturing process, making them another good option.
There are a host of posts rating various brands on sustainability, including this one from The Good Trade.
2. Read the Certifications
There are no national standards that ensure sustainability or the environmental safety of a mattress. Instead, you have to rely on independent organizations to monitor different stages of mattress production. A few certifications worth looking for include:
There are many other certifications out there. Before you buy, make sure you know what each of the certifications means and whether or not it adds to the sustainability of the mattress.
3. Know Your Mattress Options
Natural latex mattresses are the most sustainable and eco-friendly models on the market.
Keep an eye on what percentage of the mattress is made of natural latex, as it can vary from 40 to 95 percent. You'll also need to consider that natural latex mattresses are some of the priciest models available.
If a latex mattress isn't in your budget, there are hybrid models that use latex foam. Or, you can look for an innerspring or foam mattress that uses natural, organic materials and has certifications for sustainable practices.
Additionally, look for a mattress that is durable and will work for you long-term. Naturally derived materials are great, but not if it leads to a low quality, short lasting mattresses that must be replaced in a few years. Additionally, regardless of the mattress brand and material you purchase, ensure that the functional characteristics like size and firmness meet your needs.
4. Mattress Disposal
Eventually, you'll still have to dispose of your old mattress. At one time, the landfill was your only option, but not so today.
Donation
Some national charities accept mattress donations including The Salvation Army, Habitat for Humanity International, Furniture Bank Associates of America, and Goodwill.
However, in areas prone to bedbugs, mattresses might not be accepted so call ahead. You can also try local homeless shelters and thrift stores.
Recycling
Up t0 80% of a mattress's components can be recycled. Once recycled, mattresses are cut open and like parts (such as springs or wood) are combined and sold to be converted into new material. ByeByeMattress.com and Earth911 are two great resources to find local mattress recycling facilities.
Recycling mattresses often requires a small fee. Additionally, most centers won't take mattress with stains or bed bugs.
If you can't find a reasonable mattress recycling facility near you, adventurous and committed zero-wasters can recycle their mattress on their own. Innersprings, foam, and fabrics are all recyclable if you're willing and able to deconstruct the mattress yourself.
Reuse
If you don't want to recycle old components, you can deconstruct the mattress yourself and then use those components for your own creations. Foam can be used for pet beds, inner springs for picture displays and wine holders, and mattress covers for rugs and textile projects.
In today's Pinterest age, there are thousands of options waiting.
With an eye out for sustainability, you should be able to find a mattress that physically and ethically lets your rest at ease.