Plastic-Free Packaging
EcoEnclose offers a wide variety of sustainable packaging solutions to jumpstart your plastic-free packaging journey. Some are 100% plastic-free. Most are not truly absent of any plastic or polymer. Others have a small amount of plastic in the tear strip, poly additives as part of the adhesive, or silicone coating in the release liner. Where there are small poly-based additions to a product, we are working hard to move away from them while still maintaining the functionality and overall sustainability of the product.
Questions on our non-plastic packaging options or on moving to plastic-free packaging altogether? Contact us today.
Is Plastic-Free Packaging Right For Your Business?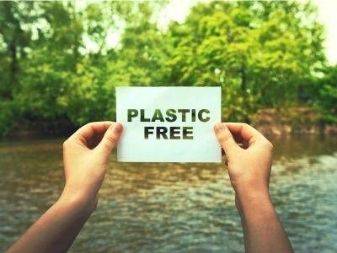 Transitioning from Plastic to Paper Packaging
Back to the Plastic-Free Packaging
Resource Center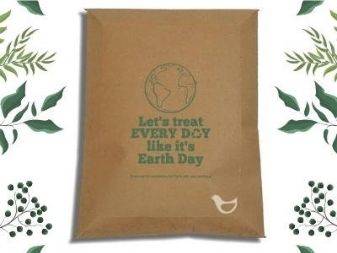 100% Recycled Shipping Boxes
Our shipping boxes are custom cut to size to reduce waste. We also have a select offering of boxes in set sizes and styles at a discount. Explore our Definitive Guide to Shipping Boxes.
Choose your style, size, strength, and branding to create an exceptional unboxing experience. 100% recycled, 95% post-consumer waste.
Choose from set styles, sizes, and strengths customized with your branding. Discounts help you start your custom packaging journey.
Choose from set styles, sizes, and strengths with no branding. Discounts make it even easier for you to ship sustainably.
---
100% Recycled Paper Mailers
---
Our eco-friendly inner packaging solutions to help separate your goods, manage your wholesale supply chain, protect your goods in transit, and present your goods beautifully.
---
Protective Packaging & Void Fill
---
Round out your sustainable packaging with eco-friendly accessories from custom stickers on a unique recyclable liner to water-activated tape made with 50% recycled content.
---
Renewable 100% Hemp Twine, 100% Recycled Retail Boxes for inner packaging or retail shelves, and 100% Recycled Paper Shopping Bags all support sustainable retail packaging strategies.
---
Eco-friendly pallet wrap solutions to help secure your goods for shipment and manage your wholesale supply chain.
A plastic-free alternative to standard stretch wrap that expands to create light cushioning. Made with certified, virgin paper.