Finding an Alternative to Poly Mailers
FINDING AN ALTERNATIVE TO POLY MAILERS
Poly mailers are standard eCommerce packaging for apparel. They are inexpensive, thin, lightweight, and durable, but they are also made with plastic, so if you're looking to go plastic-free, finding an alternative to poly mailers is often the first - and most important - step.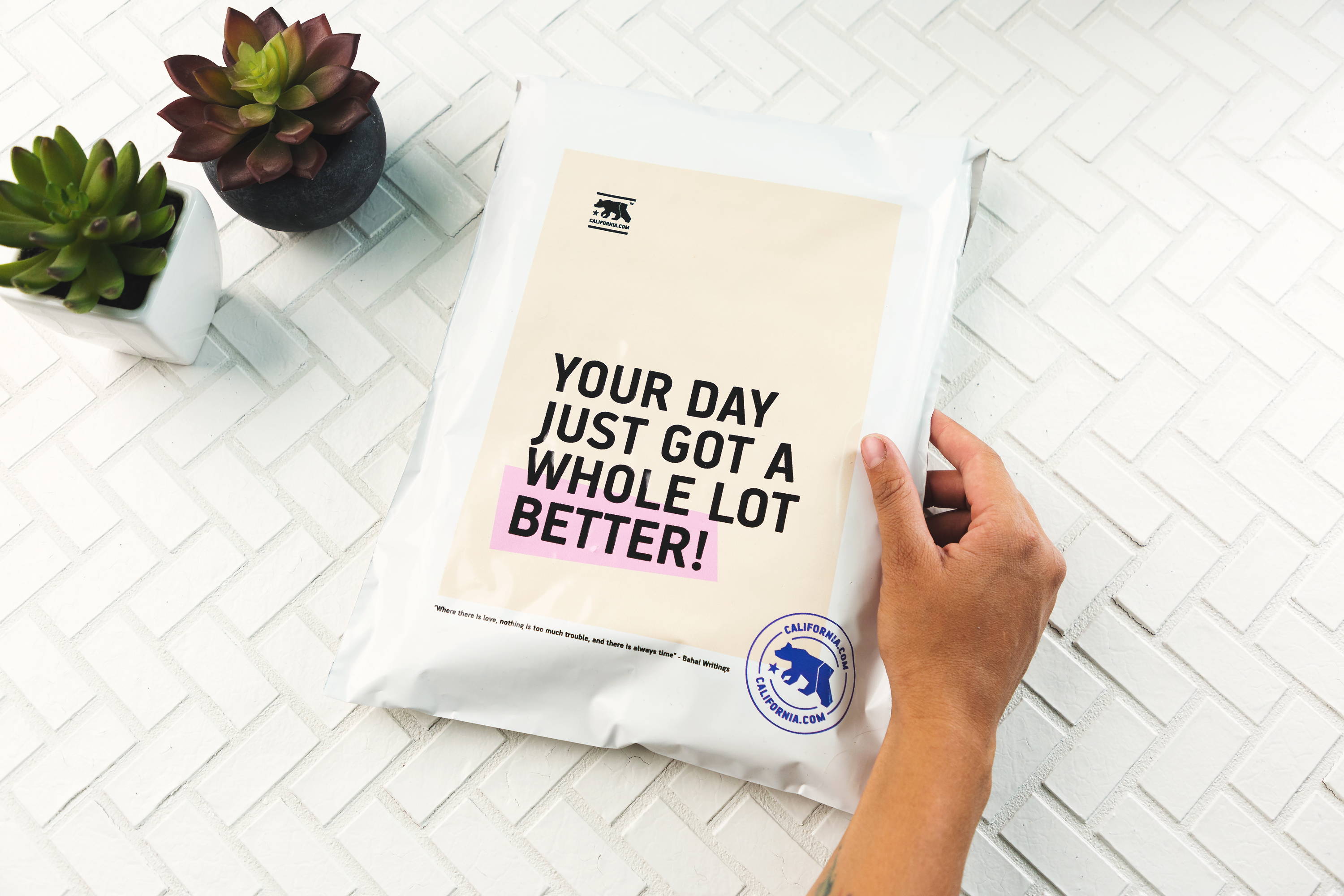 ---
What Are the Best Plastic-Free Polymailer Alternatives?
We know some companies are nervous about paper alternatives. Are they strong enough to be a viable alternative to poly mailers? Will they hold up even if there is bad weather? There is no doubt that poly mailers are stronger, more puncture-resistant, and more weather-resistant than paper mailers. However, our experience is that paper mailers - when they are sized and used correctly - perform well for eCommerce shipping. Parcels get tossed around a lot and our paper mailers have been shown to withstand these bumps and bruises. They also do fine if they get some water on them, though they can't sit in a puddle of standing water (something that very rarely happens to parcels). Apparel brands like Nike have successfully transitioned to paper mailers, shipping millions of orders each year with negligible issues.
EcoEnclose offers
three different paper alternatives to poly mailers
- ranging in thickness, strength, styles, and recycled content characteristics. We offer this large and diverse range of plastic-free solutions to help companies find the one that will meet their specific functional needs.
We also know that some companies look into bioplastic as a poly mailer alternative. However, bioplastic is not a plastic-free packaging solution. If you do determine that the qualities of plastic are essential to your packaging strategy, then we recommend 100% recycled, reusable, thin-film recyclable poly mailers.
In this case, plastic-free may not be the right sustainable packaging goal for your business. Consider an alternative packaging goal (such as Zero Waste Packaging) and explore recycled and recyclable poly mailers as one potential option.
There are other fiber-based packaging options on the market, such as hemp paper. Through our partnership with Canopy Pack4Good, EcoEnclose is actively exploring paper packaging options made with agricultural waste (often referred to as next-generation paper). However, we do recognize 100% recycled paper packaging to be ecologically superior to non-tree-based paper and recognize that next-generation paper is not yet commercially viable.
---
Choosing Between a Shipping Box and a Mailer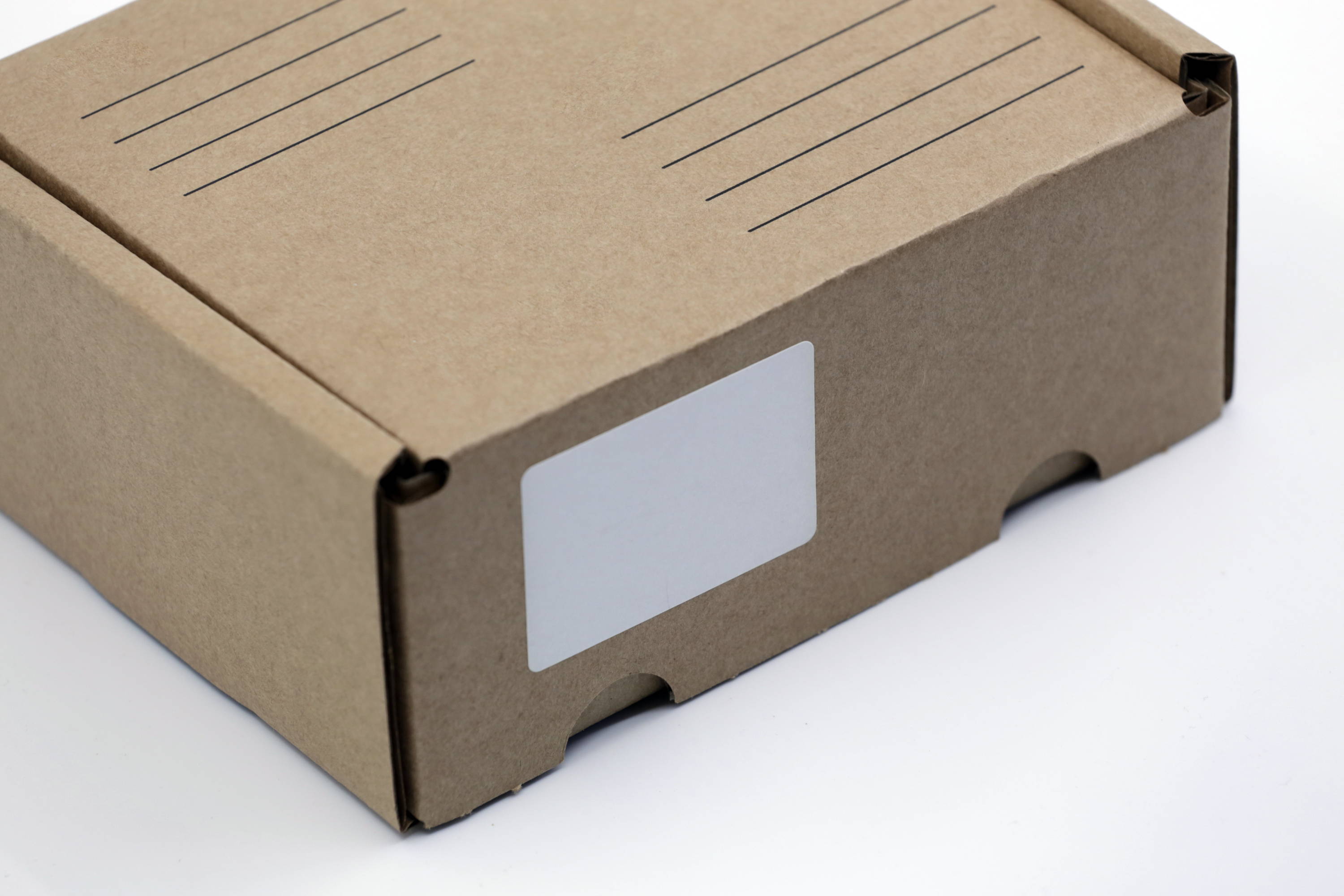 Boxes are typically more expensive, operationally cumbersome, and take up more space than paper mailers. Additionally, corrugated boxes use more material than equivalent sizes of paper mailers, and are therefore less environmentally friendly. Because of this, a mailer is typically a better poly mailer alternative than a shipping box.
On the other hand, some companies need more durability and strength than a paper mailer can provide. If this is you, a box (and in particular, an OPF shipping box) could work well for you.
Check out our longer guide on this topic to help choose between paper mailers or corrugated shipping boxes. Don't worry, whichever you choose, EcoEnclose's options are 100% recycled.
---
What to Look For in a Paper Mailer
There are various paper mailers on the market, ranging in strength, protection, shape, and flexibility. As you begin exploring paper-based alternatives to poly mailers, consider the following features.
Strength and Durability: Are you packaging something heavy or bulky like a jacket or backpack? Or something fairly small and lightweight like socks? Do you typically have several items that ship in one package, or are most of your orders for single items?
Storage: How much space does your facility have for storage? Plastic-free packaging alternatives to poly mailers will almost always require more space for storage and some solutions (like boxes or cushioned mailers) will need more than others (like thin paper mailers).
Product Variety: Do you need a single set of packaging solutions that will work for a large variety of shipments (i.e. ranging from a single t-shirt to a tent to a pair of shoes)? Or are your outbound orders fairly similar in type and size?
Cost: You will likely see higher costs when you move from poly mailers to plastic-free alternatives, both in the product itself, as well as in the cost of shipping packaging to you your customers. However, thicker, stronger options certainly cost more than thinner ones.
Weather or Liquid Protection: Is your product very sensitive to weather? If so, will you need thicker, stronger paperboard, a poly bag, a cushioned mailer, or a box?
Thinking these through will help clarify the most important features required when choosing new packaging solutions.
---
Paper Mailer Characteristics
The following mailer characteristics will be helpful to assess when evaluating and comparing different paper alternatives to poly mailers.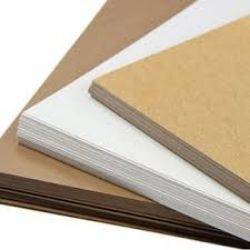 Paperboard Thickness
When looking for the right thickness, you'll want to strike the right balance. The thinner the paper, the more it can crease and tear under the weight of its contents and journey. Thicker paper can be more difficult to work with because the mailer won't flex to fit the shape of your product.
Paper thickness and weight are measured in two standard ways. Pounds refer to the weight of the paper, measured by how much 500 standard size sheets weigh. Card stock or paperboard typically ranges from 50 to 140 pounds. Points measure the paper thickness and simply refer to the thickness of the sheet using calipers. Each point represents 1/1000th of an inch. The higher the value, the thicker the paper.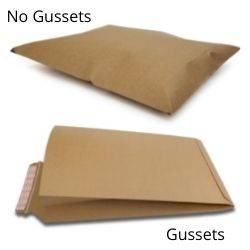 Gussets
Some mailers have a gusset (on the side or the bottom) that allows them to expand to better fit their contents. Consider the following (image 1 with a flat kraft mailer versus a gusseted mailer) and the following (paper fit mailer versus flat Kraft mailer). Gussets help mailers better fit bulkier items.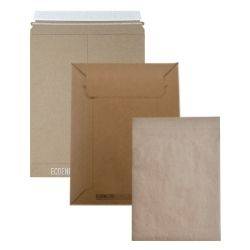 Size
You'll want to find the right size or sizes for your mailers. Too small, and your product won't fit in it well, or will bulge out so much that it makes the package sensitive to damages. Too big and your product will get lost in the package, and you'll be overspending on both packaging and your shipping.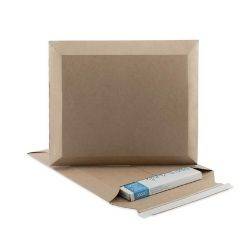 Top and Bottom Expandability
Some mailers have top and/or bottom creases that allow for easy top and bottom expansion, enabling the mailer to conform to bulky contents. This feature provides the three-dimensionality of a shipping box, with the cost and ease of use as a mailer.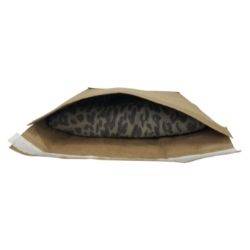 Padding
Some mailers, such as this one, have a layer of protective padding, which can be an important addition when shipping certain items.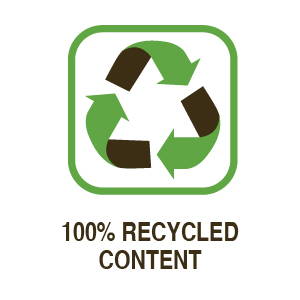 Recycled Content
If sustainable packaging is your focus, you'll want to look for the highest percentage of recycled content possible, maximizing post-consumer waste in particular. Paper can be recycled four to seven times before it reaches the end of its useful life, and eCommerce packaging is uniquely suited to use recycled content. If you find that recycled content is not suitable for your needs, seek virgin paper sourced from sustainably certified forests.
---
Which EcoEnclose Paper Packaging Solution is best for you?
Recycled Mailer Alternatives
We strongly recommend our flat paper mailers: Kraft Mailers, EcoX Mailers, and Apparel Mailers. All are made with 100% recycled paper and are curbside recyclable.
Creasing for expandability and premium presentation. Ideal for shipping textiles. 100% recycled, 97% post-consumer waste.
Water, tear, and puncture-resistant paperboard. Ideal for shipping textiles. 100% recycled, 70% post-consumer waste.
Lightweight and affordable paper mailers. Ideal for shipping lightweight textiles. 100% recycled, 90% post-consumer waste.
Recycled Shipping Box Alternatives
If a mailer doesn't make sense for your business, consider a Custom Shipping Box. Our Regular Slotted Container (RSC) boxes are a great solution for bulky apparel or when you're shipping multiple items at the same time.
Fully customize style, size, strength, and branding, ensuring your product fits perfectly. 100% recycled, 95% post-consumer waste.