Packaging for Cosmetics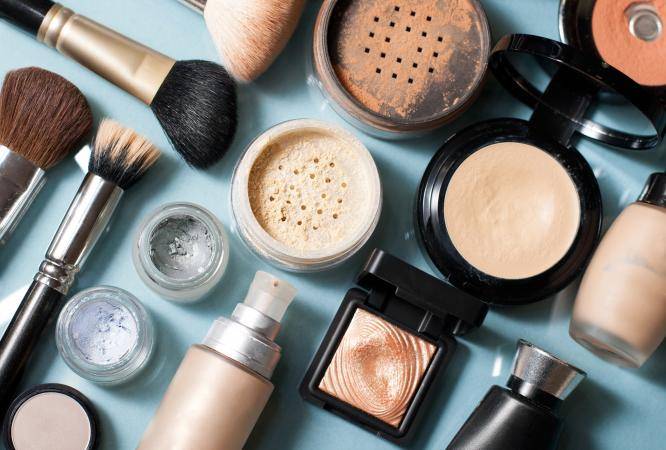 Gone are the days when buying cosmetics means a trip to the department store, and selecting from just a handful of luxury or mainstream options! Today, cosmetics and skincare can now be easily ordered online - which is great for the environment and independent businesses, because it means forward thinking, eco-conscious companies can shine through and compete with mainstream brands.
If you make or sell eco-friendly cosmetics and skincare, thank you for helping keep people and the planet safer. Read on for tips on how to best package your goods for shipping.
---
Cosmetics Packaging Considerations
If you're looking for the best way to package and ship your cosmetics and skincare products, you've come to the right place. Here, we share a few different approaches, based on how you sell, whether or not you have retail packaging, how you fulfill, whether or not you get a lot of returns, and your brand's sustainability values. Consider a few questions before moving forward:
Are your cosmetics already packaged in standard, retail packaging? Or do you need an ecommerce packaging strategy that provides both product and outer protection?
Are your products fragile? Glass, heavy compacts with pressed powder, perfumes, heavy bottles -- all of these are examples of items you want to give extra protection in transit, to ensure your products arrive in pristine condition.
What kind of orders do you typically receive? One small item at a time? Entire kits? A hodge podge of different products?
How flexible do you need your packaging solutions to be? Does your fulfillment strategy require that you only use one or two different packaging sizes and solutions? Or do you have flexibility to stock a large variety?
---
Cosmetics Packaging Recommendations
---
If your standard order includes one or two light items that are already retail packaged, consider Protective Mailers:
Both offer the cushioning required to protect these items in transit, and ensure you aren't over-packaging your goods. Bubble mailers and padded mailers are both 100% recyclable and as one of our unique offerings, padded mailers can be custom printed to promote your brand.
If your goods aren't already in retail packaging, you may be looking for both inner and shipping packaging. If that is the case, our two most popular inner packaging ideas are:
100% Recycled Retail Boxes: Stock sizes are available in quantities as low as 25 in a variety of sizes. We also offer custom sizes and packaging designs starting at 5,000. At these higher volumes, tuck boxes can be fully printed.
100% Recycled Paper Tubes, available at high volume quantities of 5,000 or more. These can be custom printed.
If your orders tend to be larger, with a variety of items, and/or you ship fragile goods, we recommend 100% Recycled Shipping Boxes (either a tab locking or literature mailer style). Shipping boxes are study structure and can be custom sized. You can get a single box size that can accommodate all of your orders, or opt for several different sizes so different boxes are used for small, mid-sized and large orders.
When shipping in corrugated boxes, we strongly recommend utilizing void fill to keep products in place and protected in your box. GreenWrap, Ornament Paper Shred, and Packaging Paper would all be effective solutions for protective void fill. Our Definitive Guide to Void Fill and Cushioning can help you decide between these options.

Shop Sustainable Packaging Solutions
Or contact us at any time if we can help you find the best packaging for your business.