Soap Packaging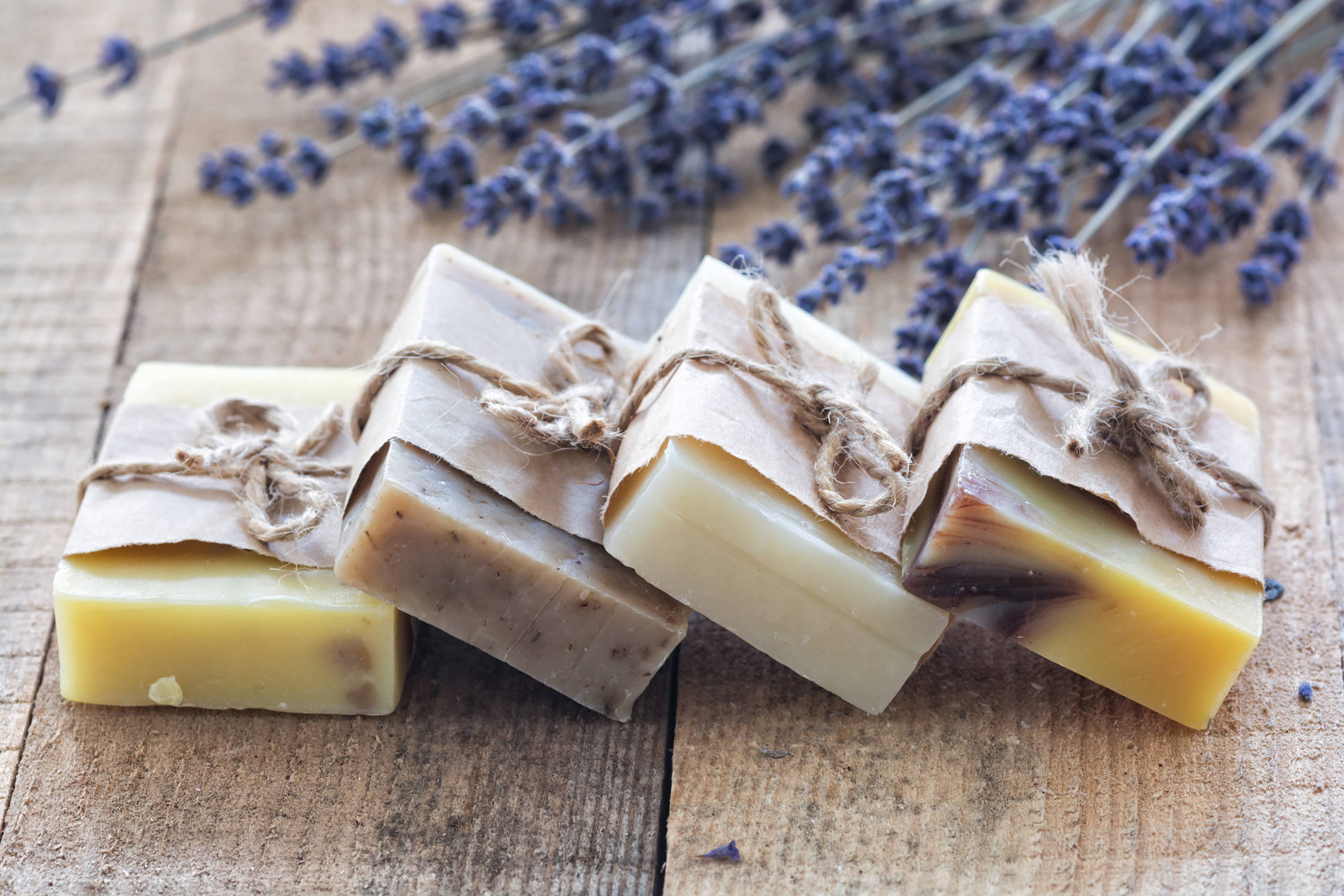 Few things are more enticing than a beautiful, handmade bar of soap. If you're a soap maker, we know you've worked hard and waited patiently for each luxurious batch.
Here, we've outlined your options for sustainable packaging and shipping them in a way that protects all of the efforts you've put into your products while providing a premium unboxing experience for the customer.
Soap Packaging for Shipping
Soap Packaging for Retail
---
What To Consider In Your Soap Packaging Strategy
You've mixed your lye, poured your soap, and patiently let it cure. It looks gorgeous and is ready to package and ship. What's next? You'll want to think through your primary packaging - the box or wrap directly around your soap - and your seconday packaging - the shipping package or retail bag, depending on how you sell your goods. But first, consider the following factors.
Coverage:
What kind of coverage and protection does your soap need? The answer is driven by your soap and supply chain and how likely your soap will be aggressively handled before reaching its final home.
For some brands, a simple EcoBand covering the soap bar will do. Others like to wrap their soap in paper; others need an individual box for each soap bar.
Quantity:
How do you typically sell your soaps - one, two, or three at a time? Do you sell your soaps in a kit with a predetermined number of bars? Do you include a soap holder in purchases? How diverse are your orders regarding the number of soaps your customers purchase? How various are the sizes of your soap bars?
For example, if your orders tend to be for three bars of soap of the same size, it would make sense to order custom shipping boxes to carry three units. On the other hand, if your orders tend to be more varied, you may decide to balance your shipping packaging between large boxes for higher-spend orders, small to medium boxes, and cushioned mailers.
Configuration:
So much care goes into the production of each bar of hand-crafted soap. And soap, more than most things people buy, evokes a sense of well-being and self-care. So, you likely want to ensure your customers feel pampered when they receive your order.
If you're selling in a retail environment, this may mean branded shoppers or simple kraft shopping bags with tissue and hemp twine. If you're shipping orders, branding your shipping boxes or mailers can go a long way. Alternatively, adding a personalized notecard featuring a thank you note and guidance on how to use, maintain, and maximize your soap is appreciated. If personalization isn't right for your company, designed tissue paper or ornament shred can add a wow factor to your packaging.
---
Whether you're looking for partial or full coverage for your primary soap packaging, we have sustainable, recyclable, and naturally biodegradable solutions for you.
---
Soap Packaging for Shipping

Take care in shipping your delicate soaps with completely custom shipping boxes topped off with eco-friendly protective packaging solutions. Or opt for a padded mailer for shipping ease. Regardless of your choice, rest assured your shipping packaging meets our sustainability standards.
---
Soap Packaging for Retail

Wow your in-store shoppers with sustainable packaging supplies. Send your customers home with custom shopping bags and tissue paper with brand messaging.
Flat bottom bags are easy to fill, and twisted paper handles are easy to carry. Create a unique customer experience with custom branding. Sizes range from 5" x 7.5" to 12" x 15". 100% recycled.
Available in 4 sizes
Ready to ship | Min. 250 units
Customizable | Min. 500 units
Wrap products in tissue paper, GreenWrap, or other protective packaging solutions and tie with rustic hemp twine to create a unique and beautiful presentation. 100% hemp.
Available in 2 sizes
Ready to ship | Min. 1 unit


Pair with our Paper Shopping Bags to creating a gifting experience. Choose from white, kraft, eco-designs, and custom branded. 100% recycled, 20% post-consumer waste.
Available in 1 size
Ready to ship | Min. 480 units
Customizable | Min. 4,800 units
---
Sustainable Packaging Inspiration
---
We'd love to help you find the right shipping solution for your business.