Custom Card Artwork Guidelines
CUSTOM CARD
ARTWORK GUIDELINES
Design custom notecards, business cards, and hang tags with ease. Start here with our guidelines which serve as an overview of our post-production printing parameters. We have a real, live human proof your artwork prior to production to ensure your vision is captured into a beautifully finished product.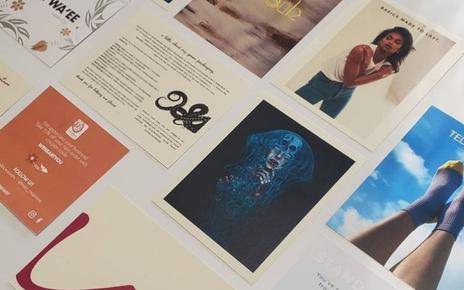 ---
Use our downloadable template to place and size your artwork to your specifications. Use your artwork or your designed template as your art file when placing your order.
Our cards are printed digitally in CMYK with toner. We do our best to convert RGB files accurately. Any white aspect in your design will not be white, but will be the color of the cardstock. To achieve the most accurate representation of color for heavy ink coverage designs, or if you would like to include white in your design, we recommend choosing white card stock for your cards.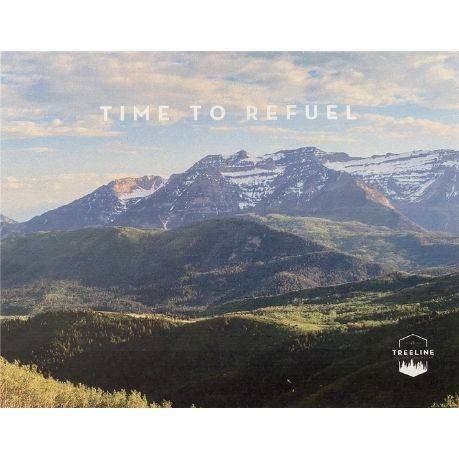 Here we demonstrate color variance between our three cardstock options using a photograph with a slightly faded design. Note that screens are not a 100% accurate representation of color.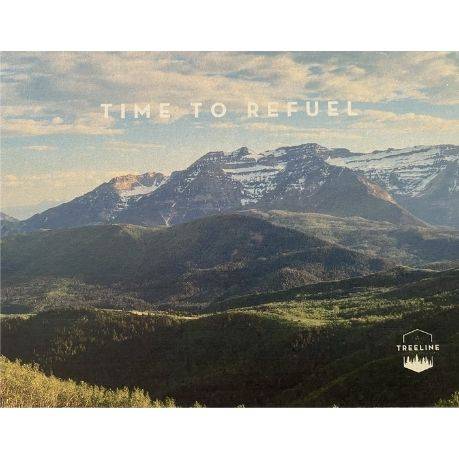 Shades and colors achieved through CMYK printing will often present differently on gypsum paper stock than they do on white.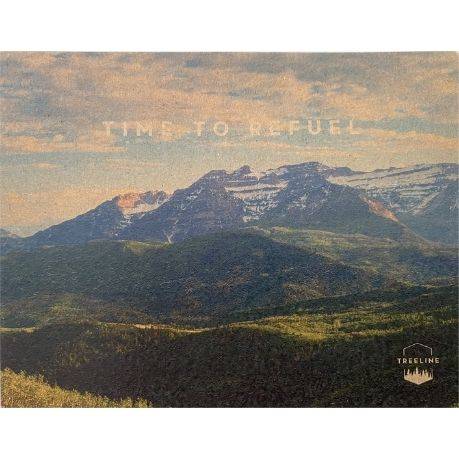 While all-black designs look excellent on our Kraft cardstock, we do not recommend printing photos or other heavy ink coverage designs on this paper.
Flood coating is possible, however, it is not recommended because it may lead to streaking or uneven coverage in the ink, especially on darker colors. From a sustainability standpoint, we are mindful of the amount of ink used in all our products, and, where possible, we recommend using less ink to achieve beautiful designs.
Our cards are printed with toner. While they are technically compostable, we strongly recommend they be recycled and guide the companies we work with to avoid composting any items with heavy ink coverage.
It is critical to note that colors may render differently on a digital screen and that colors in your digital proof are only used as reference. If color matching is important, we recommend ordering a custom sample of your design before placing your order.
Receive 5-10 printed samples with your artwork
Lead time is 1 week after artwork approval, plus ship time
Fee of $59 to cover the material used, as well as setup and time on the machine
Digital proof included
Above details subject to change
---
We are thrilled to annouce custom notecards, business cards, and hang tags can now be printed with black algae ink.
This revolutionary net negative carbon technology uses algae cells for pigments, making it safer and cleaner to work with, and more compatible with the recycling and composting process.
Note that printing with black algae ink on our notecards, business cards, and hang tags results in a slighty faded finish when compared to our standard digital printing.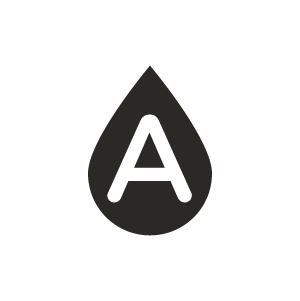 ---
File Format: Vector recommended, 300 DPI required
Outline all fonts and embed all supporting files
Minimum Font Size (Standard): 6 pt Helvetica
Any font under 6pt is at risk of being illegible
Minimum Stroke Size (Standard): 0.25 pt
Minimum Stroke Size (Reverse-Out): 0.5 pt
Minimum Size of Spaces to Avoid Fill-in: 1/16"
Minimum QR Code Size: 0.5" x 0.5"
We have a 1/16" vertical and horizontal movement tolerance. You may see up to 1/16" of movement in your print.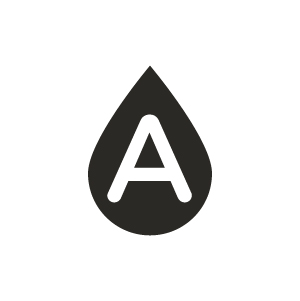 Vector file format required. We have a 50% print coverage maximum when printing with black algae ink. Your design may not cover more than 50% of each card side - no flood coating, heavy ink coverage, or full bleeds.

We recommend vector so we can scale designs without losing detail. Raster images are pixelated and these pixels can be visible in the final print. Learn More: Vector vs. Raster
---
New to custom packaging or have questions? We are happy to share our experience and thoughts on how to bring your vision to life. We work closely with you during the entire process - from art proof to delivery to your door.