Retailer Guide | DICK'S Sporting Goods
DICK'S SPORTING GOODS PACKAGING AND SUSTAINABILITY REQUIREMENTS

DICK'S Sporting Goods is implementing sustainability initiatives like custom-fit shipping and packaging materials to reduce waste and emphasize recyclability. Our guide is here to help set your brand up for success when working with DICK'S Sporting Goods.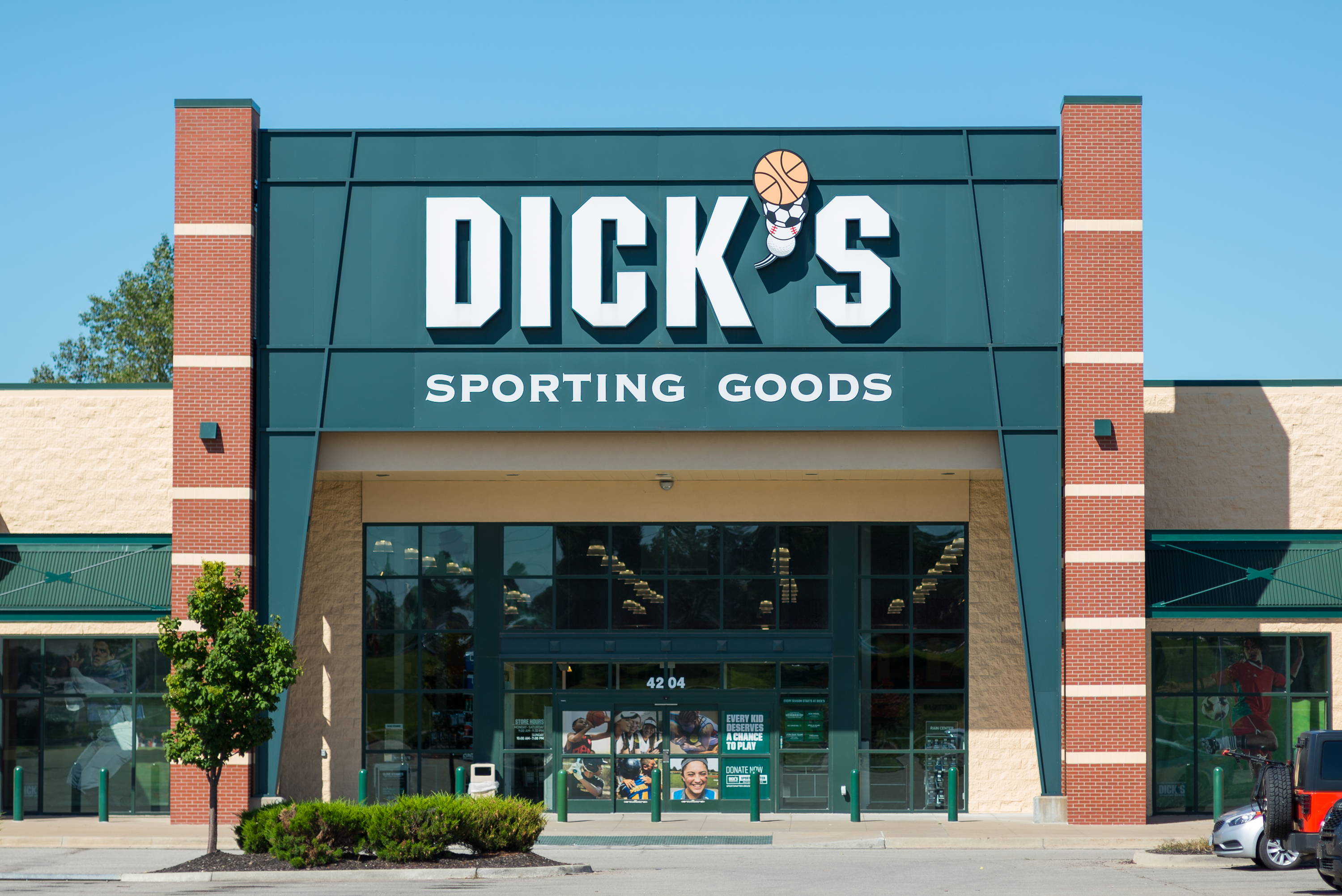 Summary of DICK'S Sporting Good's Goals
DICK'S Sporting Goods has four pillars of sustainability that they use to guide their business. Our guide is here to help you
Leveling the Playing Field

Clearing Hurdles

Raising the Bar

Protecting Our Home Court
They are working to reduce their environmental impact by:
Reducing packaging waste

Designing packaging for recyclability

Using recycled packaging content

Sourcing more sustainable products

Implementing rental and take-back programs

Providing clear information to help athletes make sustainable
How EcoEnclose Helps DICK'S Sporting Goods Suppliers
EcoEnclose is well-positioned to help brands design their packaging to fit DICK'S Sporting Goods vendor requirements and sustainability goals. Reach out to us if you'd like support:
Designing "right-sized packaging" to eliminate unnecessary waste

Replacing single-use plastic or polyethylene with sustainable alternatives

Maximizing the use of post-consumer waste in all materials

Securing How2Recycle® labeling

Maximizing curbside recyclability

Helping design clear packaging labels to highlight sustainable attributes
About DICK'S Sporting Goods

Founded in 1848, DICK'S Sporting Goods is a leading omnichannel retailer for athletes and outdoor enthusiasts. Their stores include DICK'S Sporting Goods, Golf Galaxy, Public Lands, Moosejaw, Going Going Gone!, and Warehouse Sale stores. They carry an impressive variety of athletic, outdoor, and fitness products. DICK'S Sporting Goods works to create confidence and excitement by inspiring, supporting, and personally equipping all athletes to achieve their dreams.
For brands in the athletic and outdoor spaces, becoming a vendor for DICK'S Sporting Goods can provide access to customers in more than 850 retail locations and online. If you are working with DICK'S or aiming to do so, keep reading for tips on designing packaging that can help you land the deal and elevate your shelf presence and promotion with the retailer.
DICK'S Sporting Goods Sustainability Goals and Commitments

DICK'S Sporting Good's four sustainability pillars each encompass a part of their overall vision.
Leveling the Playing Field

Creating an inclusive, equitable, diverse, and safe workplace where teammates can thrive.
Current efforts include supporting equitable pay, increased BIPOC opportunities and hires, diversity in leadership roles, and representation of women in store leadership.
Breaking down barriers to help ensure all communities have a chance to play sports, learn, and prosper.
Current efforts include giving two million kids a chance to play, supporting opportunities for girls in sports, and achieving $300 million in annual spending with diverse suppliers by 2025.
Providing athletes with innovative, responsible products.
Current efforts include joining the AAFA/FLA Industry Commitment to Responsible Recruitment, meeting the minimum disclosure standards for the Human Rights Watch Transparency Pledge for 100% of vertical brands, and attaining 100% participation of vertical brands and Tier 1 suppliers in the SAC Higg Facility Environmental Module by 2025.
As part of this pillar, DICK'S Sporting Goods prefers sourcing products designed with inclusivity, sustainability, and safety in mind.
Protecting Our Home Court

Addressing our environmental footprint as responsible stewards of the planet.
Current efforts include reducing greenhouse gas emissions for DICK's operations by 30% by 2030 and eliminating all single-use plastic bags at checkout by 2025 in partnership with the Consortium to Reinvent the Retail Bag.
They partner with Sideline Swap to provide a takeback program and keep gear out of landfills. In addition, they introduced a rental program to allow more sustainable consumption.
DICK'S Sporting Goods encourages athletes to recycle used packaging and return plastic bags for recycling. In 2022, they swapped their shipping and packaging materials for custom-fit corrugated cardboard, reducing packaging waste by 26%.
Their Public Lands Fund foundation uses volunteering, donations, and sustainable gear to protect the planet.
The company has notable goals for its vertical brands and sustainability requirements for suppliers and vendors.
DICK'S Sporting Goods Sustainability Goals for Vertical Brands

DICK'S Sporting Goods is a member of the Sustainable Apparel Coalition.
By 2025, they have pledged to use the Higg Facility Environmental Module auditing tool to evaluate 100% of their vertical brands and Tier 1 suppliers.
They're working on redesigning tags for select vertical brands to use less material and maximize recycled content.
Another key part of their goals for vertical brands is prioritizing and clearly labeling sustainable products with organic content, recycled content, or preferred fibers.
They also display certifications from Fair Trade, bluesign, and Leather Working Group.
Sustainable Packaging Goals for Suppliers

DICK'S Sporting Goods has no publicly available requirements for sustainable packaging for suppliers. However, there are things you can do to make sure your packaging aligns with the sustainability goals the company has set.
Encoraged Materials and Products
Since DICK'S Sporting Goods is working to help athletes make environmentally smart decisions, they prefer packaging that easily identifies responsible materials, manufacturing, and sourcing.
To help DICK'S athletes care for the planet, the company emphasizes recyclable packaging and packaging made from recycled materials. Clear recycling instructions are encouraged.
They also opt for packaging without polyethylene or other single-use plastics.
Products that use "right-sized packaging" and eliminate excess packaging are another way to work within DICK'S sustainability goals.
Per their Vendor Code of Conduct, DICK'S Sporting Goods expects all its vendors to "share its commitment to by responding to challenges posed by climate change and working towards protecting the environment."
To fulfill this commitment, they require all vendors to:
Act in an environmentally responsible manner

Comply with all applicable environmental laws and regulations regarding hazardous materials, air emissions, waste, and wastewater discharge

Adhere to all applicable laws regarding the prohibition or restriction of specific substances, including product content labeling and labeling for recycling and disposal

Work to minimize vendor's impact on surroundings and global resources
Restricted Materials and Products
DICK'S Sporting Goods has a comprehensive list of Restricted Materials that they limit or ban in their products. Restricted materials include:
Packaging Materials To Avoid
PVC (banned from all DICK'S Sporting Goods products)

Formaldehyde

Flame Retardants

Dimethylformamide (DMF)

Volatile Organic Compounds (VOCs)

Phthalates

Heavy Metals
Their Restricted Materials List includes more information on where these materials are commonly found and the thresholds for each material.
Sustainable Packaging Solutions
EcoEnclose Is Ready To Help Your Brand

Are you currently working with DICK'S Sporting Goods or looking to have your brand carried in their store?
EcoEnclose is ready to help you develop packaging solutions that align with DICK'S Sporting Goods' sustainability goals and help you put your best foot forward.
Here are specific ways we've helped supplier brands for DICK'S Sporting Goods: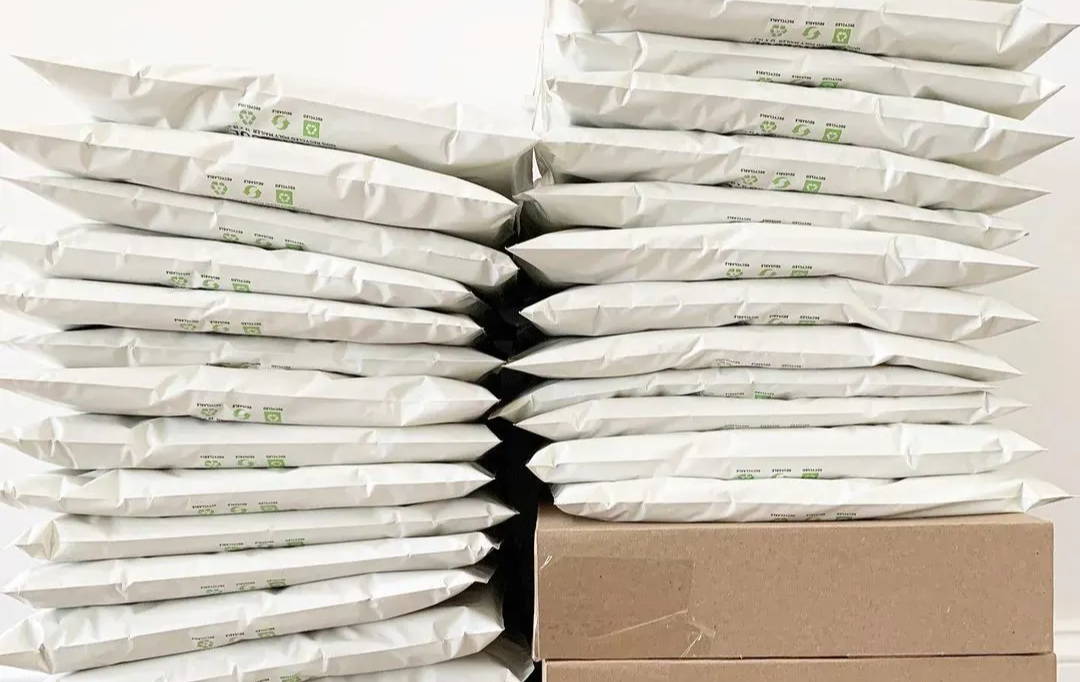 Right-Sized Packaging Design

Since DICK'S has focused on eliminating packaging waste in recent years, you can stand out by choosing efficient packaging. EcoEnclose works with your brand and product line to find areas where you can reduce packaging waste and choose the best size, shape, and type.
DICK'S Sporting Goods prefers products and packaging with high recycled content. EcoEnclose can help you make the transition to 100% recycled poly films, paperboard, and pouch material in a cost-effective way.
Since DICK'S wants to make recycling easy for athletes, they prefer readily curbside recyclable packaging. This typically means choosing recyclable mono-materials such as paperboard, glass, aluminum, or PET plastics. When two materials are needed, making them easily separated is another key aspect of recyclability. EcoEnclose reviews your secondary packaging and replaces existing non-recyclable materials with readily and widely recyclable options.
Sustainability Feature Labels

One of DICK'S Sporting Goods' pillars is giving athletes the information they need to make environmentally responsible decisions. This includes having key sustainability, sourcing, and material information on packaging. EcoEnclose looks at your current packaging and ensures your sustainability credentials are clearly and attractively displayed.
To align with DICK'S Sporting Goods' commitment to clear recyclability labeling, EcoEnclose helps brands navigate the How2Recycle® request and labeling process.
We'd love to help you find the right packaging solution for your business.