Packaging for Artwork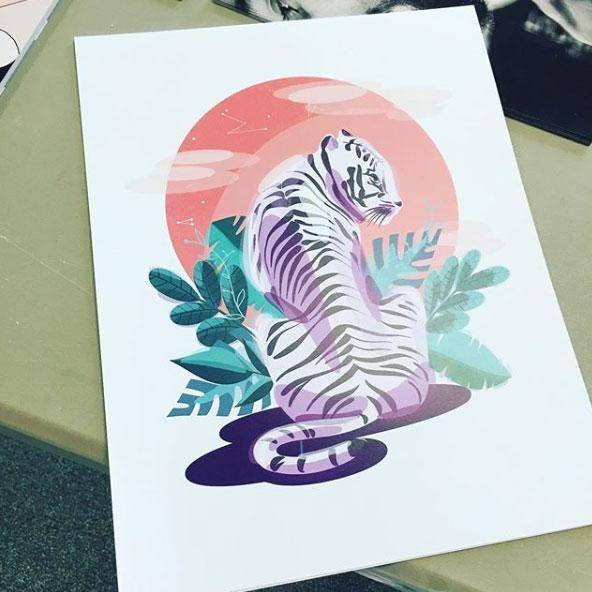 There are a number of reasons you'd need art shipping boxes. Do you produce one-of-a-kind art prints or paintings? Are you a designer who sells postcards or posters? Or perhaps you sell custom made stationary or journals on Etsy. These types of artwork should be packaged in ways that protect their contents (especially for bespoke pieces) and deliver them to customers with as much care and creativity that went into producing them.
Artwork shipping boxes are almost as important as the art itself- if the art doesn't arrive intact it's as good as lost. Here, we present a few different ideas on potential packaging strategies for art. If you're still not sure, contact us and we'd love to help you find the right solution.
---
Art Packaging Considerations
Artists and designers will want to consider the following when choosing between shipping methods for art:
Consider how valuable each shipment is. Again, if you produce and sell watercolor paintings, and each piece is custom made and irreplaceable, taking the time and spending the resources to fully protect package contents is well worth the money and effort. Shipping boxes for paintings are worth every penny. On the other hand, if you sell prints, you may be more willing to risk a very occasional damaged product.

Think about how rigid your package needs to be. Can your product bend or be folded at all? If not, our

100% rigid mailers

or boxes may be your best bet. You might also use

chipboard pads

or

corrugated pads

to add further rigidity to your package. If a slight bend is acceptable, cushioned protective mailers (like our

100% Recycled Padded Mailers

or 32.6%

Recycled Bubble Mailers

) could work well.

Finally, how thick are your typical art shipments? Do you sell 100 postcards at a time or a single print?

Corrugated shipping boxes

are ideal for thicker products, while mailers work well for single prints or pieces.
---
Art Packaging Recommendations
---
---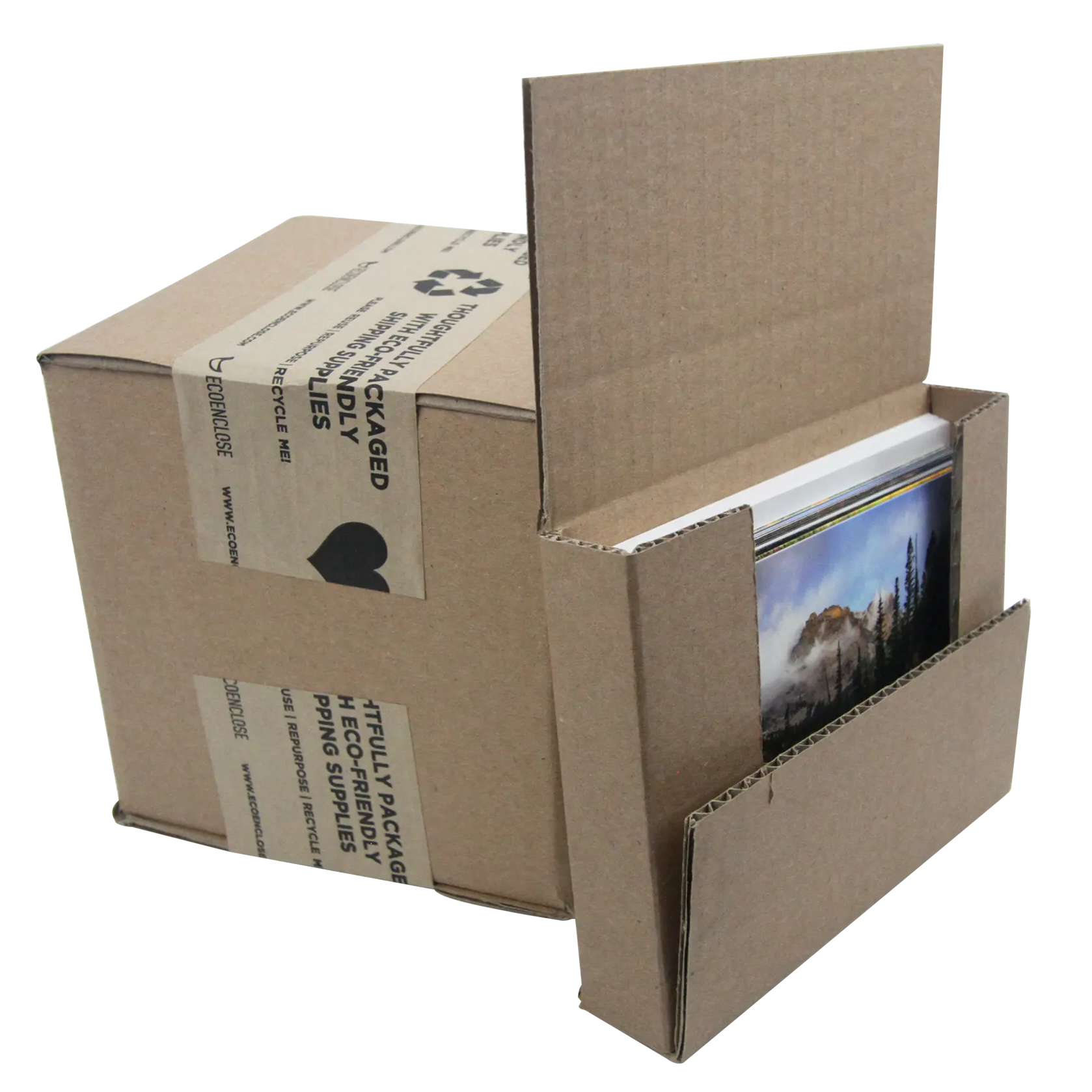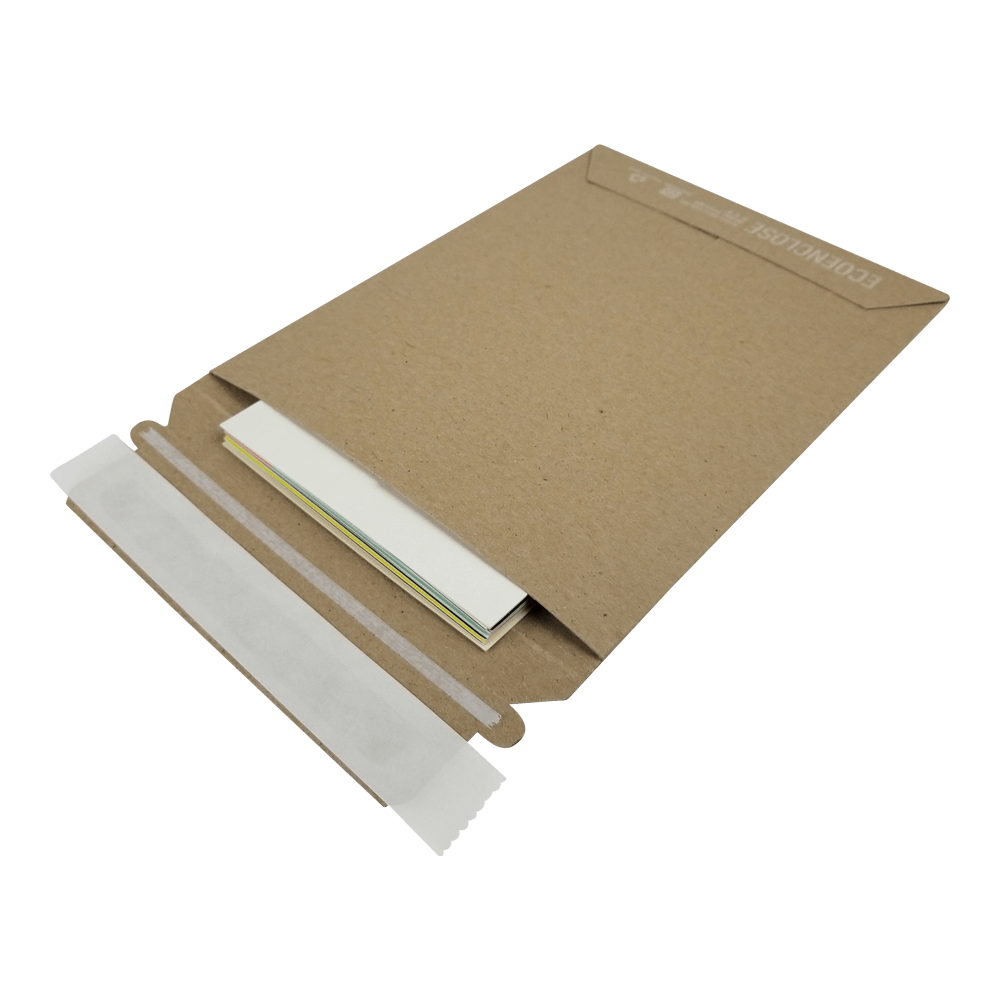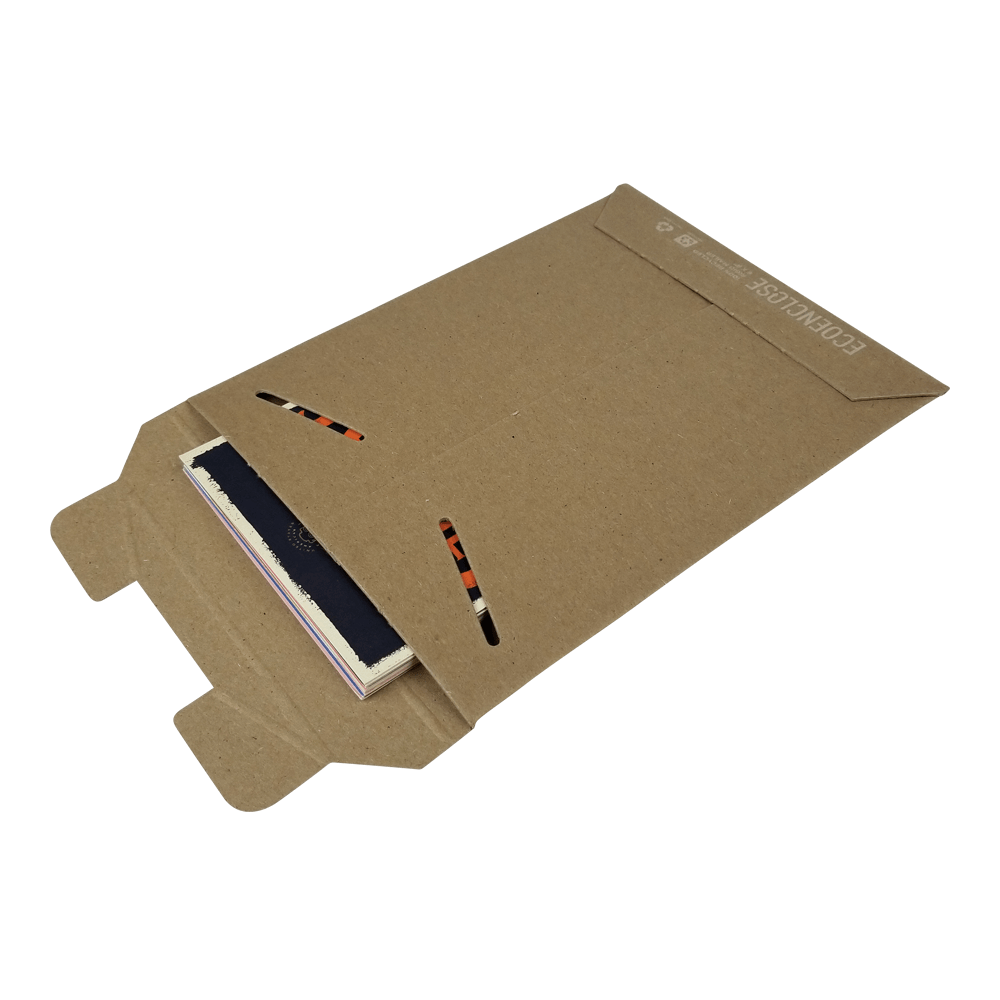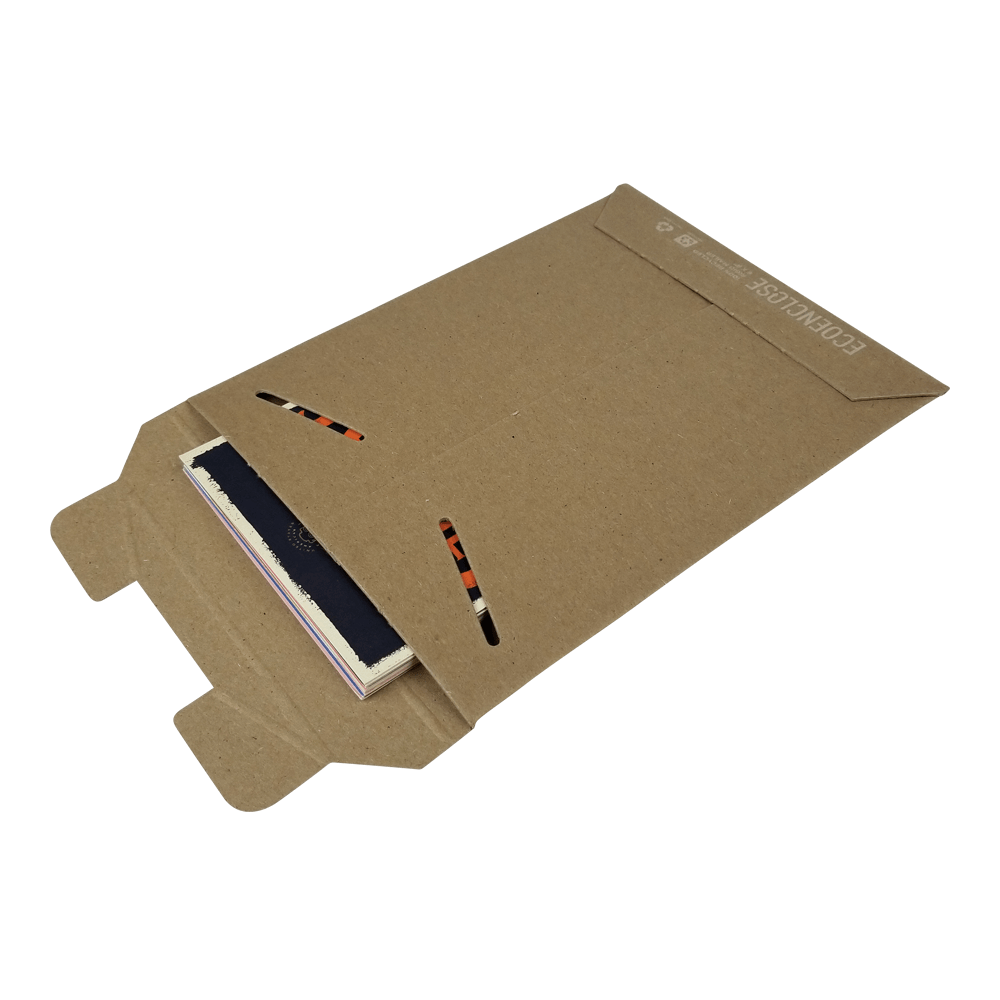 Shipping a stack of prints or greeting cards?
We recommend a custom cut One Panel Fold (OPF) corrugated box or a 100% Recycled Rigid Mailer. OPF shipping boxes are an easy and beautiful way to package stacks of cards.
We offer two different types of 100% Recycled Rigid Mailers - an Extra Rigid Tab Locking Mailer and a Self Sealing Rigid Mailer.
The Extra Thick, Tab Locking Mailer is made with thicker, stronger paperboard and it is near impossible to bend. It does, however, need to be sealed with tape (because the paperboard is so thick that ready adhesives do not work well on them!). Our Self Sealing Rigid Mailers are made with slightly thinner paperboard, making them easier to work with but not quite as strong as their tab locking counterparts.

The larger sizes of the rigid mailers also feature clever creasing, allowing them to expand slightly to fit stacks of cards.

Padded Mailers or Bubble Mailers may also work well for this use, because the product itself (a stack of prints) will resist bending and therefore does not necessarily need the mailer to be perfectly rigid.
Shipping a framed print?
We recommend a custom cut One Panel Fold (OPF) corrugated box. Their custom nature makes them perfect framed art shipping boxes. If the print is fragile, made with any glass or ceramic, consider using picture packing supplies like GreenWrap, tissue paper, corrugated bubble, or packaging paper to protect your print.

Shipping a single unframed print?
We've been so impressed by the creativity of so many in the Eco Family who have come up with incredible ways to wrap, protect and package their prints. Here are a few approaches with basic art shipping supplies that seem to work well:
Option 1: Rigid Mailer. These are very sturdy mailers and for many prints, can do the trick all by themselves. However, if you think it is helpful, you might consider backing it with a Chipboard Pad or a Corrugated Pad.
Option 2: Poly Mailer. These are recycled plastic and are not rigid, so artists typically surround prints with Corrugated Pads (PAD, on the custom cut corrugated box page) and protect them using a Flap & Seal.
Option 3: Kraft Mailer. These are paper, but are also not rigid. So again, prints could be backed with Corrugated Pads and protected using a Flap & Seal
Need Inner Protection?
If you are looking to protect your prints from the elements, we recommend a 100% Recycled Flap & Seal Bag (if water proofing is critical) or two Corrugated Pads above and below your prints (if rigidity, as well as biodegradability and renewable content is desired).
Shipping rolled posters?
Contact us and we can help you find the optimal solution for shipping your artwork, prints, postcards and more. Depending on your volumes and packaging needs, we can source a custom solution that isn't currently available on our website. For art shipping boxes of any type, EcoEnclose has you covered.

---
Shop Sustainable Packaging Solutions
Or contact us at any time if we can help you find the best packaging for your business.