Retailer Guide | Target
TARGET'S PACKAGING AND SUSTAINABILITY REQUIREMENTS

Set your brand apart by exceeding Target's sustainable packaging vision and design your packaging in ways that align with the Target Zero framework. Our guide is here to help set you up for success when working with Target.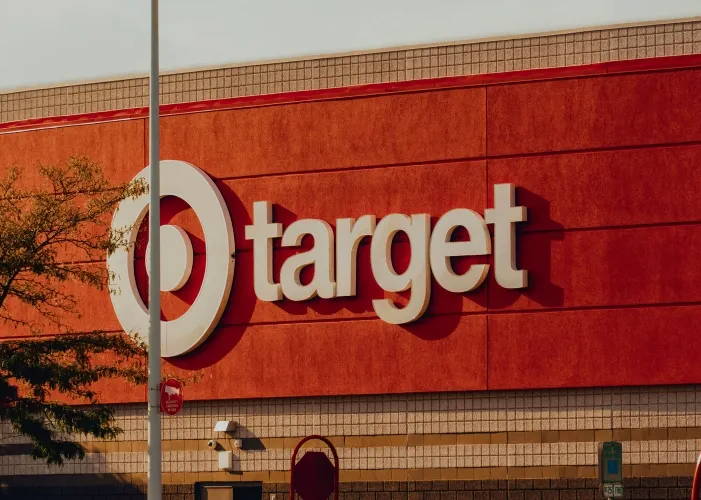 Summary of Target's Goals
Target has a broad "Target Forward" sustainability vision, with a focus on equity and inclusivity, circularity, zero waste, and low carbon efforts. They have only set explicit sustainable packaging goals for their private label brands (such as All in Motion, Mondo Llama, and Everspring) - reducing virgin plastic packaging by weight and ensuring all packaging is recyclable, compostable, or reusable. Target has also launched Target Zero, a category promoting sustainable brands. Brands interested in being part of this collection should look to make their packaging:
Reusable and/or refillable

From less plastic (or no plastic)

With recycled content

Or compostable
How EcoEnclose Helps Target Brands
EcoEnclose is well-positioned to help brands design their packaging in ways that align with the Target Zero framework. Reach out to us if you'd like support:
Replacing plastic packaging with paper alternatives

Maximizing recyclability:

Moving multi-layered films to mono-material, recyclable film pouches

Creating easy-to-separate blister packs, clam shells, and boxes with windows

Matching label material to the primary substrate to maximize recyclability

Eliminating coatings on paper packaging

Helping to secure How2Recycle® labeling

Maximizing post-consumer waste across all materials
Sustainability Commitments

Target's sustainability vision - under the umbrella of their Target Forward initiative - is "to-create an equitable and regenerative future with our guests, partners and communities." They aim to do so by designing and elevating sustainable brands, innovating to eliminate waste, and accelerating opportunity and equity. Their goals include:
By 2030, build a team that equitably reflects the communities we serve, beginning with our commitment to increasing Black team member representation across the company by 20% by 2023.
By 2040, 100% of our owned brand products will be designed for a circular future - designing to eliminate waste, using materials that are regenerative, recycled, or sourced sustainably, to create products that are more durable, easily repaired, or recyclable.
By 2040, be a net zero enterprise – zero waste to landfill in our U.S. operations and net zero emissions across both our operations and supply chain, inclusive of scopes 1, 2, and 3.
By 2030, be the market leader for creating and curating inclusive, sustainable brands and experiences.
One of Target's primary strategies to support these goals is aligning itself with almost ten industry groups and non-profits.
They have also made some modest investments in circularity-focused initiatives, such as their hangar recycling efforts, and have set strategies to make their packaging more circular. Specifically, their efforts include:
Signing onto the New Plastics Economy (NPE) Global Commitment, led by the Ellen MacArthur Foundation in collaboration with the UN Environment Programme. In 2020, they developed a research-based packaging strategy grounded in their NPE commitments. The strategy focuses on (1) eliminating problematic plastic packaging, (2) moving into more recyclable materials, (3) increasing their use of post-consumer recycled content, and (4) pursuing design opportunities to reduce or eliminate packaging. They claim to be working with their National Brands to achieve these goals, though they still need a publicly available brand guidance document.
Signing onto the U.S. Plastics Pact, which focuses on (1) eliminating a defined list of problematic or unnecessary packaging, (2) ensuring all plastic packaging is 100% reusable, recyclable, or compostable, (3) building more effective systems to recycle or compost 50% of plastic packaging, and (4) having 30% of all plastic packaging made with recycled or responsibly sourced bio-based content.
Making plastic bags at Target's checkout lanes out of a minimum of 40% recycled content, allowing guests to recycle any single-use plastic bags at in-store recycling kiosks, and giving guests reusable bag options to purchase with a five-cent discount for each reusable bag used at checkout.
Becoming a founding member of the Consortium to Reinvent the Retail Bag
, aiming to identify, pilot, and implement innovative alternative designs for the single-use retail bag. This initiative now includes 13 partners, including CVS Health and Walmart.
Building a closed-loop reuse program for plastic garment hangers that hold clothes, towels, curtains, and other products. After multiple uses (often seven or more), each hanger is repaired or ground down to make new hangers in a waste-free loop.
Becoming a strategic partner to the Global Fashion Agenda
, supporting its efforts to mobilize the international fashion industry to minimize textile waste and reduce the use of plastic in fabrics, like those containing synthetic fibers such as recycled polyester.
Partnering with Circ, a textile-to-textile recycling project, where they take end-of-season, overstock, and end-of-life textiles and, with Circ, convert them into new raw materials.
Creating recycling stations at their stores for everything from cans to glass to ink cartridges and electronics.
Creating their car seat trade-in program
, whereby guests can bring unwanted car seats to their local Target store for recycling and to get discounts on new baby gear.
Working with suppliers and other partners to find better options for polystyrene packaging, considering the performance, cost, and availability of materials.
Establishing a forest products policy
to understand the origin of the raw materials that go into paper-based packaging and improve the sustainability of forests where the timber used to produce them was growing. They are focused on six of their owned brands: Spritz, Pillowfort, Cat & Jack, up & up, Smith & Hawken, and Threshold.
Adding a How2Recycle® label to 1,700+ product packages - they claim to have done more SKUs than any other retailer. They continue to look for ways to place the label on more of our owned brand packaging whenever space allows.
Becoming the first retailer to join The Recycling Partnership
, investing in bringing curbside recycling to more underserved communities.
Like some other retailers, Target has created an umbrella for products they have deemed to be more sustainable. Their Target Zero line features hundreds of products from brands, including Burt's Bees, PLUS, and Pacifica, and a selection from Grove Co. and Everspring - a Target private label brand.
While Target has not released a clear framework for suppliers to follow to get their products into the Target Zero line, products in this collection are shoppable through six different attributes:
Packaging or product designed with the intention of reuse at end-of-life
Packaging or product designed to refill
Packaging switched from plastic to paper, glass, aluminum or steel with wider recyclability access
Packaging or product contains at least 30% post-consumer recycled content
Waterless or Concentrated:
Product contains less water through concentrates or powders
Product or packaging contains a compostable element
Of note is that Target also has an accelerator program for retail startups. Target Accelerators offers "full-spectrum support for curious, innovative and driven founders." They have two programs under this umbrella - Forward Founders (for early-stage brands) and Takeoff (for mid-level brands looking for mass scale). While the accelerator does not lead with sustainability, brands in recent cohorts generally have a forward-thinking approach to their products, community contributions, ethics, and sustainability.
Sustainable Packaging Requirements for Brands

As part of their Target Forward work, they have set sustainable packaging goals solely for their private label brands across the food, beauty, and essential businesses. Their specific focus is on:
Reducing the total volume of virgin plastic packaging by 20% across these owned brands - measured against their total plastic packaging baseline volume in these categories in 2020.
Designing 100% of their owned brand packaging to be recyclable, compostable, or reusable by 2025.
Target does not seem to have sustainable packaging requirements outside their specific goals for their owned, private-label brands.
Their only publicly available guidance documents for suppliers are their Standards of Vendor Engagement (SOVE), which requires all vendors, suppliers, third-party sellers, manufacturers, contractors, subcontractors, and their agents (collectively, "suppliers") to abide by clear standards that must cascade them through their supply chain. SOVE covers Ethical Business Practices, Health & Safety, Forced Labor and Human Trafficking, and Illegal Dumping.
Sustainable Packaging Solutions
EcoEnclose Is Ready To Help Your Brand

While Target's sustainability goals and packaging guidelines aren't as well developed or ambitious as Walmart's, the retailer has set some eco-minded goals.
Brands that are looking to get stocked in Target or become Target Zero may get a boost after working with EcoEnclose to improve the sustainability of their retail packaging.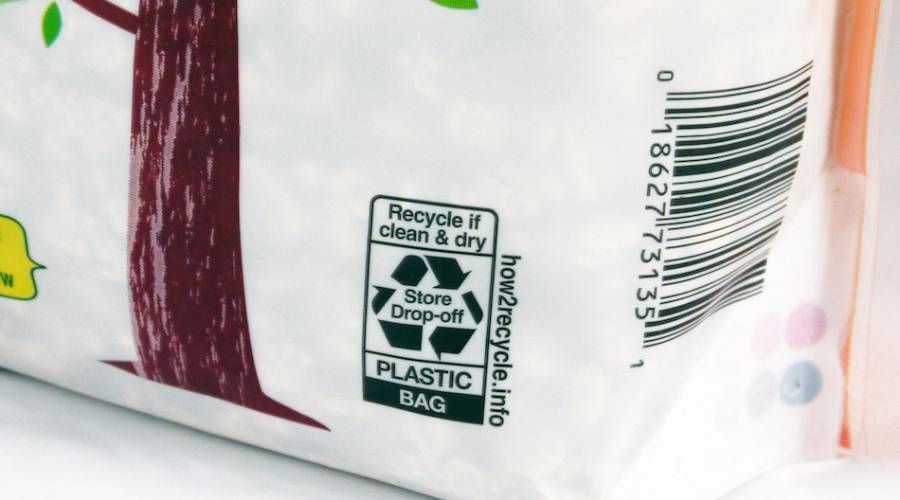 Maximizing Recycled Content

Converting your brand's paperboard packaging and retail folding cartons to 100% recycled materials.
Ensuring any thin film packaging in your brand's line is made with 100% recycled materials. Where relevant, bring in third-party verification of these claims.
Converting all of your brand's product labels to recycled facestock. Our paper facestock can be 100% recycled, and our poly face stocks can be up to 90% recycled.
Helping brands currently using multi-layered pouches (which are not recyclable) to mono-material pouches that are either curbside recyclable or thin-film recyclable.
Maximizing recyclability of rigid packaging by eliminating or reducing the use of two or more different materials (such as plastic and paper or foil and paper). When two materials are required (such as a retail folding carton with a plastic window), we can help brands design this packaging in a recycle-compatible way or makes it easy for consumers to separate the two materials.
With Target's focus on eliminating polystyrene in their private label brand packaging, national and regional brands should also work to eliminate this problematic material. EcoEnclose helps swap this with alternatives like molded pulp, corrugated inserts, and honeycomb paper.
Target has boasted of having the most products labeled with the How2Recycle® guidance of any retailer. Your brand will also be well served to pursue H2R labeling, which is a step EcoEnclose can support you with.
In certain instances, EcoEnclose can help you replace plastic and paper with reusable alternatives, such as cloth bag protection.
We'd love to help you find the right packaging solution for your business.