Packaging Made From Seaweed
Packaging Made From Seaweed

A massive leap forward towards a future where virgin materials are derived from restorative inputs

published November 2, 2023
Our EcoAlly community is eager to reduce our collective dependence on petroleum for packaging. Enter seaweed: a renewable input that is rapidly gaining attention as a plastic-free packaging feedstock. We are thrilled to partner with Sway – the leader in seaweed packaging development and innovation – to bring you packaging options that incorporate their seaweed-based flexible films.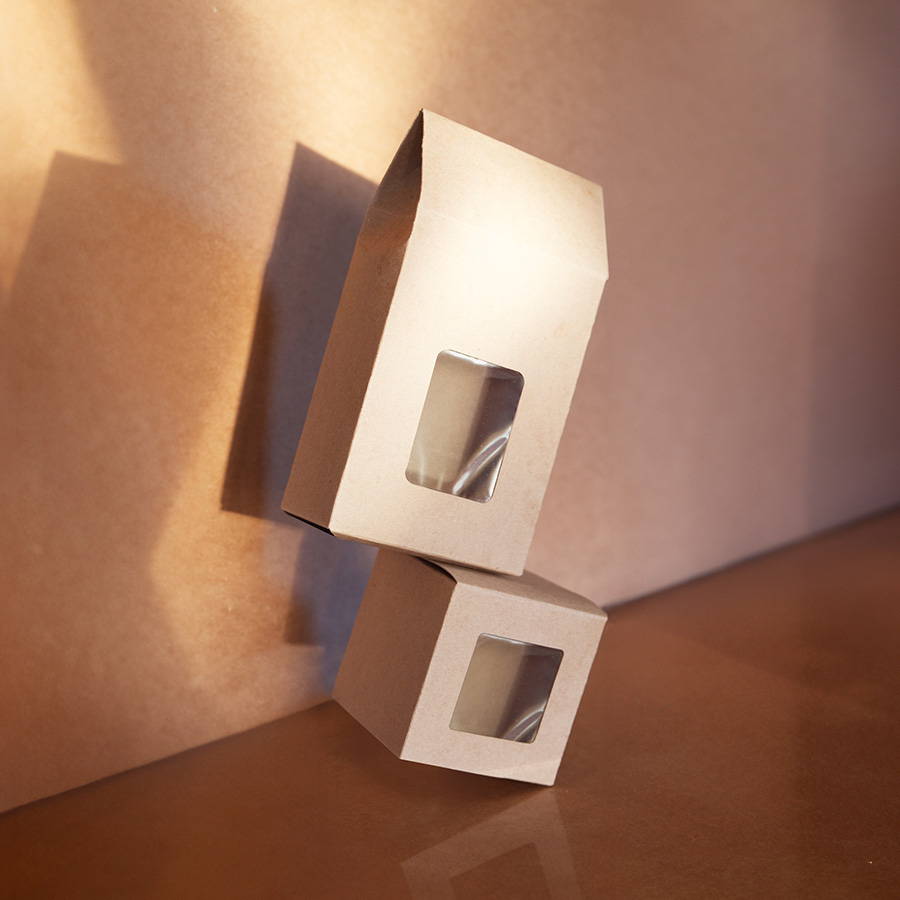 Folding Cartons
with Sway Window

Stock retail folding cartons with Sway seaweed film window. Available in two designs: gable top display box and candle box.
Custom Cartons
with Sway Window

Create a fully custom retail box for your brand. Incorporate a Sway seaweed film window into virtually any style and size box with any printed design. MOQ of 2500.
Pilot Poly Bag
with Sway film

If you package food, powder, soil, gels, or anything that leaves a residue and makes recycling difficult, become a pilot user of Sway poly bags in 2024.
Are you curious about our Sway packaging solutions or other ways to include seaweed innovations in your packaging system? Contact us to see how Sway products can set your brand apart in the short or long term.
By incorporating Sway into your business's packaging strategy, you are paving the way for renewable, home-compostable materials to become more mainstream and widely available long-term, creating significant positive environmental impact.
Brands looking for petroleum-based plastic alternatives have options: corn, sugarcane, potatoes, cassava, rice, wood chips, and more. Our research has shown that these biobased inputs come with many challenges, and some are actually more harmful than the fossil fuels they are replacing. Seaweed is truly unique in its spectrum of value chain benefits!
Seaweed cultivation can regenerate marine ecosystems, mitigate ocean acidity, and support coastal communities threatened by climate change and overfishing. New science even suggests seaweed has massive potential to store carbon. In this way, packaging made from seaweed has the potential to actively replenish ecosystems rather than destroy them!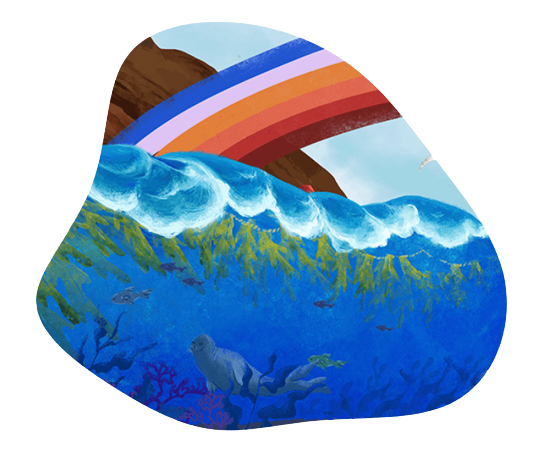 Seaweed farms can promote ocean health in several ways, including reversing acidification, cycling nutrients, and encouraging biodiversity.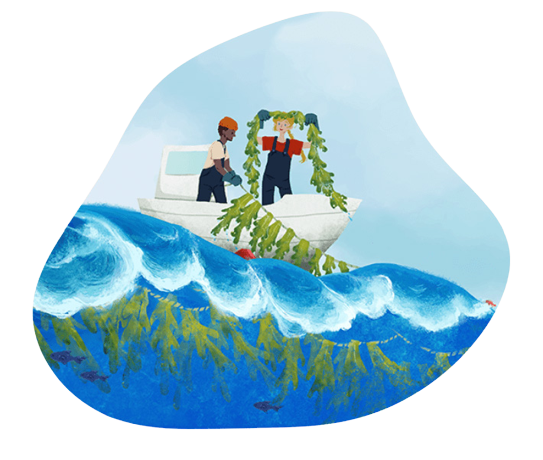 Unlike land crops, seaweed farms don't require arable land, fresh water, or fertilizer to grow. New scientific studies suggest that seaweed farms can also store substantial amounts of living and sequestered carbon.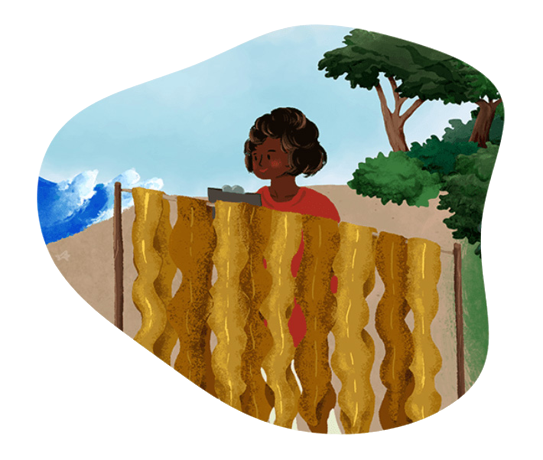 Seaweed aquaculture offers climate-resilient economic opportunities in coastal communities threatened by climate change and overfishing, from Maine to Indonesia and worldwide.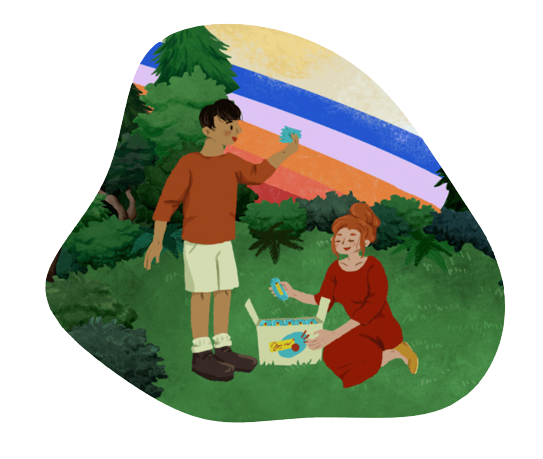 Petroleum & Plastic Reduction
Plastic is made from petroleum, a foundational contributor to the climate crisis. Sway's 100% biobased packaging shifts demand away from oil, and toward a renewable resource.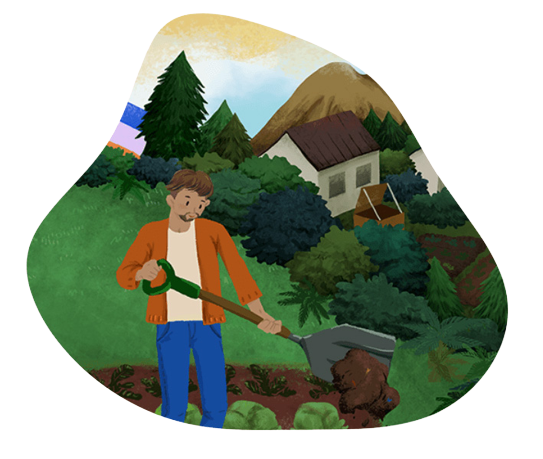 While petroplastics persist for centuries, Sway's products decompose in home and industrial compost environments in weeks. Early tests also indicate that Sway products contribute nutrient value to the soil in their decomposition.

We are thrilled to partner with Sway, a biomaterial innovation company dedicated to moving beyond sustainability towards regeneration.
Sway seeks to extend the ocean's inherent generosity by pairing seaweed's benevolent qualities with advanced materials science. They are designing next-generation replacements for plastic that replenish seas, soils, and coastal communities. The flexible films they are developing are the real deal: Certified 100% Biobased, both home and industrially compostable, and scalable.
Sway recognizes that scaling seaweed production must be done holistically to prioritize this feedstock's social and ecological potential. They actively partner with various academic, research, and nonprofit organizations to ensure their success is interlinked with thriving communities and ocean health. Their partners include Lonely Whale, Environmental Defense Fund, 5 Gyres, Reef Check Worldwide, Oceans 2050, and Sustainable Ocean Alliance, among others.
With home compostability as a mandate for Sway's entire product portfolio, they rigorously test their films across a variety of compostability and biodegradability standards. In tests with the Compost Manufacturing Alliance, EcoEnclose's preferred mechanism for industrial compostability certification, Sway product windows disappear entirely in less than 48 days. When tested for home compostability under Innovhub's standards, Sway product windows compost entirely within 2-10 weeks. Sway product windows also meet the marine degradable ASTM standard D6691 and pass marine degradability testing with the New Materials Institute and Seattle Aquarium via the TOM FORD Plastic Innovation Prize in a real-world setting.
Recent Wins in the World of Seaweed Packaging