Case Study | Armoire
Sustainability Is At The Core Of Armoire's Business Model and Packaging Solutions.
Designing a fully-custom recycled poly mailer enabled Armoire to cut back on additional marketing materials and enhance the overall customer experience.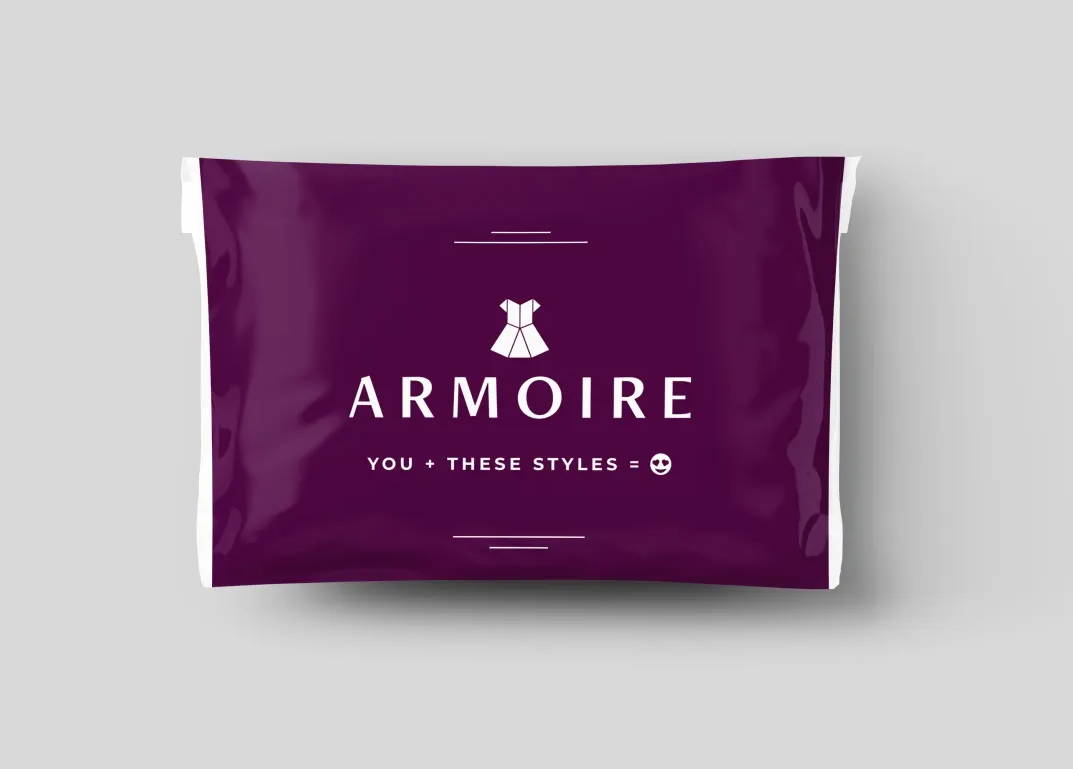 Armoire is a women's clothing rental membership that continuously styles its customers with curated, contemporary apparel.
Renting clothing is 82% more carbon-efficient than creating a new generation of clothes. With this in mind, sustainability is at the core of many decisions made by this woman-founded and woman-led company.
When Armoire was founded in 2016, they shipped their orders in unbranded, single-use mailers that contained a second mailer inside for customer returns. Orders also included marketing material packed in clear plastic film. By 2020, the company transitioned to dual-use mailers and did away with these marketing inserts.
Then, last month, Armoire rolled out their latest shipping strategy - gorgeously designed, 100% recycled, dual-use poly mailers. The design features a QR code that gives users detailed information on the items received, style inspiration and prompts to review or buy items. These printed mailers allow Armoire to convey the branding and information they previously shared through printed notecards without using excess materials.
And Armoire is not stopping there! With every dialogue we have with this cutting-edge brand, they express interest in pushing the sustainability of their packaging even further.
Compared to their previous virgin poly mailers, switching to 100% recycled poly mailers for one year will save Armoire: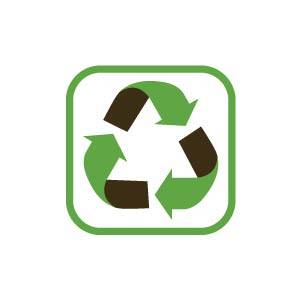 2,760 lbs of recycled plastic, half of which is sourced from post-consumer waste streams in the US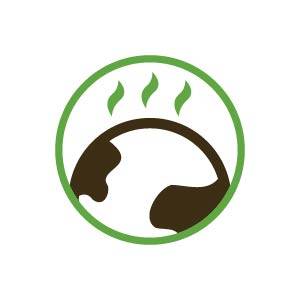 5,279 lbs of CO2e, equivalent to the amount of carbon released by burning 269 gallons of gasoline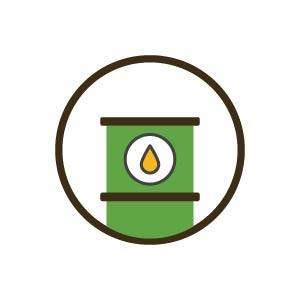 12 barrels of oil, enough to make 236 gallons of gasoline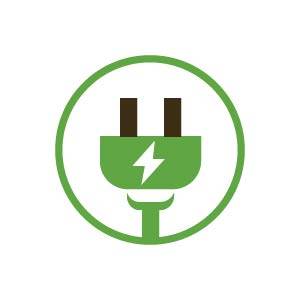 132 mBTUs of electricity, enough to power the average US household for 1,271 days