Case Study | The Gentle Pit
Beta User for Kraft Bag & Seals
Casey Williams, the founder and owner of The Gentle Pit, offered to help us to test our newest inner packaging innovation: the Kraft Bag and Seal, an alternative to the plastic polybag and the virgin-paper Glassine Bag.
Learn what did and didn't work for The Gentle Pit when testing this unique paper solution.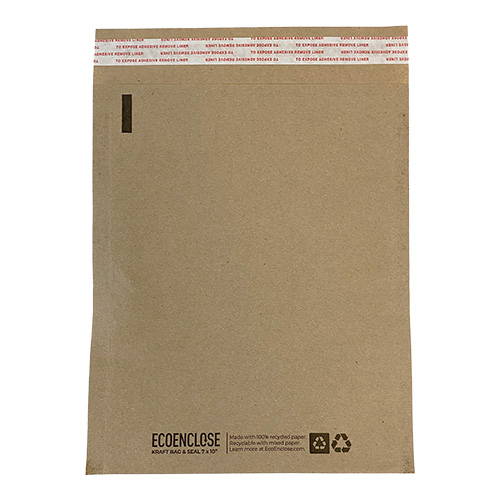 The Kraft Bag & Seal (KB&S) did not prove to be the right solution for The Gentle Pit, and they have decided to stick with using our 100% recycled poly bags as their inner packaging solution. The Gentle Pit has historically used our 100% recycled polybags as internal packaging and 100% recycled poly mailers for their shipping packaging. This brand is not going plastic-free but is deeply open to the innovation aspect of prototyping and packaging, and Casey opted to work with us on this case study to help us test and learn about how this new product functioned.
Kraft bags work very well as a replacement for factory-applied inner packaging.

They performed well throughout the production process at Southeast Asian factories, through overseas transit, and ultimately to distribution locations in North America and shipment to customers.

The bags did not negatively impact the efficiency of pack-out or increase the cost of factory labor.

The thicker nature of the kraft bag provides extra durability and protection for the products inside.
The opaque nature of kraft bags means that it can't be scanned through and that consumers don't see its entire contents upon arrival.

The kraft bag interacted with the fabric material of the product (leggings made with nylon and spandex), creating some 'dusting' of kraft fibers on parts of the product.
Processing this paper with higher levels of calendaring (a process that smooths and presses paper) will reduce the dusting phenomena that TGP observed.
When does the Kraft Bag & Seal work well?
For accessories and hard goods: the denser nature of the kraft bag provides more protection to the product than a polybag or glassine does.

Outerwear and apparel made with multi-purpose, athletic, or coarse fabrics.

When UPCs, barcodes, or stickers are applied to the bag to denote the product inside.

When recycled content, curbside recyclability, and plastic-free goals are tantamount.
When is the Kraft Bag & Seal not a great fit?
For products and processes that require translucency or transparency in packaging materials.

When packaging delicate fabrics like collagen nylon.
Each year, over 1.5 million shelter dogs are euthanized. 40% of those are Pitbull type dogs.
The Gentle Pit is a lifestyle and apparel brand that supports dog rescue, specifically for bully-breed dogs like pit bulls.
The Gentle Pit is a USA-based, female-owned small business, which sells apparel, jewelry, leashes, and collars, and their signature PACK leggings are built for dog owners with extra pockets for treats and poop bags, loops for a leash and made with material that repels dog hair.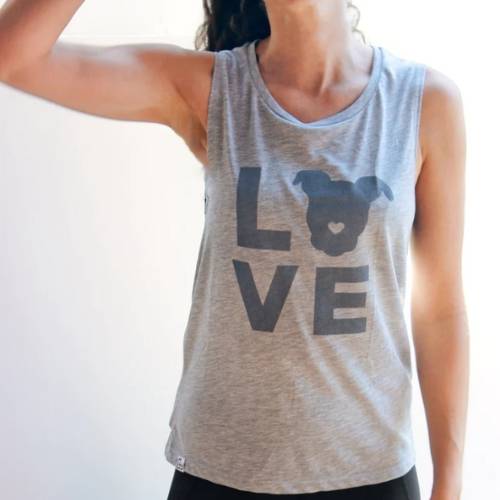 We developed the Kraft Bag & Seal inner packaging solution to fill a sustainable inner packaging market gap.
Common options for brands who wanted to remove plastic were paper bands, hemp/fiber ribbon/ties, or Glassine (paper) bags. Glassine Bags act similarly to the polybag by protecting the entire product while remaining translucent so fulfillment teams can double-check the color or style of a product without removing it from the packaging. The downside of the Glassine Bag is that it's currently derived entirely from certified sustainably sourced, virgin forest fiber. While certified fiber is better than uncertified wood pulp, it still does not fully align with our vision of materials circularity - which prioritizes using existing waste materials as the input for making new packaging products. It also increases the general demand for virgin paper, putting immense pressure on our world's forests, especially Ancient and Endangered forests.
From customer interest in a paper-based inner packaging solution that covered the entire product but didn't come from tree fiber, the Kraft Bag & Seal was born.
Why we did this case study
Our testing of the kraft bag went well for brands of smaller sizes, who produce, fulfill, and ship products entirely from one location. However, we wanted to understand how this inner packaging product performed across a larger supply chain. Most apparel pieces produced overseas in finished goods factories are placed into a polybag as soon as they are manufactured. This protects the product from damage that may occur when transporting the product from the factory to the distribution center, which is often an ocean away, from things like dust, moisture, water, and mold in extreme cases.
We asked brands to help us understand how the KB&S worked when used the same way: applied to the product at the time of production and used to protect it during transport from factory to distribution location, then distribution location to the customer.
Our product development and research questions

We wanted to understand the following:
Is operational friction at the factory created by using the KB&S?
Does it take more time than polybags or glassine bags for packers to use?

Does it result in additional charges made by packers/factories?

Is there specific feedback from factories or packers on improving this product for ease of use?

Is there anecdotal pushback from factories/packers on using the KB&S?
Do the KB&S bags perform the same or similar to a standard polybag during shipment to distribution, specifically for garments made overseas and shipped to North America for distribution?
Is the pack-out count the same? (i.e., can the same number of garments fit into a bulk bin or gaylord box when packed in polybags versus KB&S?)

If pack-out QTYs are different, is it less efficient or more? By how much? What is the implication of this efficiency on transit or packaging costs?

Is there a higher damage rate when using KB&S than polybags?

If damage rates are higher, what are the causes of damage? (i.e. dust, moisture, odor, mold, etc.)

Are there other concerns from stakeholders in the transit process that come from using KB&S versus poly?

Does using KB&S change the cost of insuring the product in transit?
Once products arrive at North American distribution, does the KB&S affect operations for fulfillment and distribution?
Are quality or product checks required for the products once they're received? If so - how are these completed?

KB&S has a permanent adhesive sealing strip. Is it required to tear open the bag upon receipt to check the product inside?

If so, is it possible to ask factory packers to close the bags without sealing them when packed out, to prevent this?
How does KB&S impact customer satisfaction and brand values?
Do customers comment on the KB&S? Is it positive or negative?

Are communications to customers made to tell them about this packaging study and experiment?

Do customers have complaints about KB&S?

Does using the KB&S affect damage rates during the D2C shipment?

If so, what is the damage and likely cause?
Case study overview and methodology

QTY: 1,100 bags

Supply chain footprint:

Taiwan (production) - China (export) - Seattle (import) - Montana (distribution) - customers

Product tested: Kraft Bag and Seal 10 x 14"

100% recycled kraft paper fiber

60% post-consumer waste paper fiber

Apparel tested: The PACK Legging

Fabrication:

37% Umorfil collagen nylon*, 36% nylon, 26% spandex

Timeframe: January - March 2023
Feedback from The Gentle Pit

Casey, The Gentle Pit
"These packages went from China to the Port of Seattle and then were loaded onto a truck and driven to [The Gentle Pit's] warehouse in Montana, so they definitely went through the ringer transport-wise. Attached are photos from the factory prior to shipment from China as well as when they landed at [The Gentle Pit's] warehouse.
The bags held up very well during the initial transit. However, where they experienced the most wear and tear was actually during the course of customer returns/exchanges.
Here is my honest feedback:
The bags themselves held up well during initial transport, and in and of themselves are quality.

They did not hold up well during the shipment to customers then subsequent return/exchanged - they ended up pretty wrinkly.
A note from EcoEnclose on transit
It makes sense that the packaging saw the most wear & tear in D2C transit. We see this with the rest of our product suite as well. This is because the postal system can be brutal in how it treats parcels and because D2C shipment is usually when products experience the most movement in their internal and external packaging. As such, this was not a major red flag for our Product Development team.
This next section of feedback is very specific to [The Gentle Pit's] product, but I wanted to share:
Because of the nature of the fabric we use for our leggings, the wheat bags won't work for ongoing usage for us for 3 reasons:

Due to pressure/friction during shipping, tiny bits of the bag material transferred to our leggings while in the package, so when a customer opens, there can be a slight 'dusting' of debris.

Because the leggings are stacked on each other during transit, the 'harder' nature of the bags combined with our unique fabric lead to some imprinting on the leggings when initially pulled from the wheat bags. We did a test and these marks do wear off once washed, but we're concerned about the initial customer impression when they open their package.

We include an insert in the wheat bags with our leggings calling out some of the features that customers may miss (our hidden waste bag dispenser pocket can sometimes look like a defective hole in the waistband if customers don't know what it is), but because the wheat bags are opaque, customers miss this insert and end up throwing it away, but then reach out to customer service for explanations, resulting in more man hours. A clear recycled poly bag avoids this.
All in all, the bags themselves are quality, they just don't work for the type of product we are selling. We do love the EcoEnclose recycled plastic bags and shippers however and will continue to use those where we can."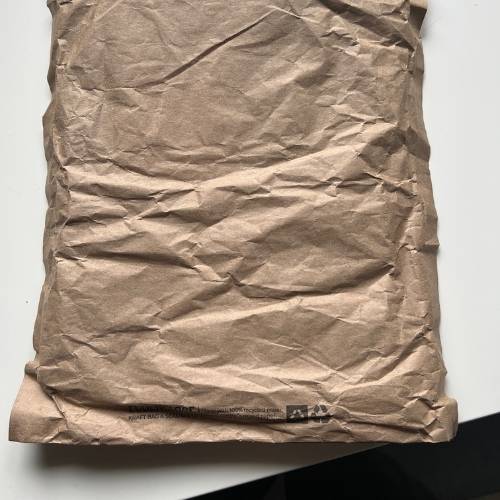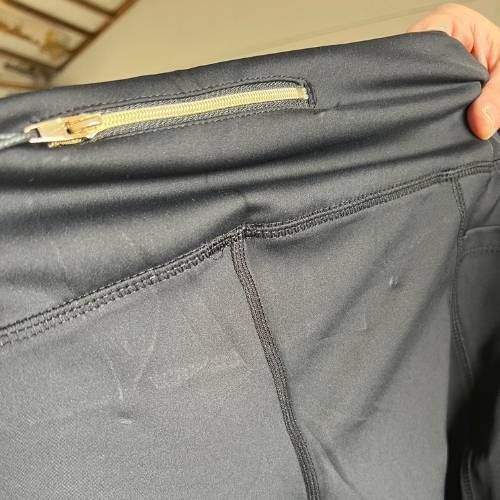 EcoEnclose: Have you had any product damage from this run when [kraft] bags were used? Any product that was not usable or returned due to the packaging?
Casey: No product was damaged or unusable, just the imprinting from the bags. This came out after the first wash, but it did impact customer's first impressions.
EcoEnclose: What products do you think would work well in these bags? Leashes/collars or additional accessories? This will help us better advise customers when to use these bags and certain materials to test or avoid using them with.
Casey: I do think our leashes and collars would work well with these bags, since the [kraft] bags are a little more protective, that said, we do prefer the clear polybag. But I think customers with products that are hard goods, instead of soft goods, might like the denser nature of the [kraft] bag because it's a little more protective.
EcoEnclose: Any feedback yet from your customers - on the social media side - about the pilot? Positive or negative?
Casey: No customer feedback on the packaging itself… We will be promoting it on our social media later this year.
EcoEnclose: Any feedback on using them at the factory level? Strong feelings either way or difficulty using or packing? Did it change the amount of product they could fit into a case?
Casey: At the factory level, one piece of feedback that's not really specific to this pilot, but just in general- working with our Asian factories- is it's still an uphill battle to get them to understand that we don't want to use any virgin plastic packaging. Anecdotally, when they needed to source additional packaging for a production overrun of this product, what they found locally and sourced was basically a paper-poly bubble padded manila envelopes, which obviously did not work well. If factories run short, and they're not able to source a similar product in Asia, brands could end up with a whole array of potential other packaging products. Alternative packaging that's not plastic free is not readily available over there, as far as we have found. [The factory] didn't pass along specific feedback, and as far as I know, it did not increase our costing for labor.
The Gentle Pit decided not to use the Kraft Bag & Seal bags for their products' inner packaging. They instead opted to continue using 100% recycled clear polybags as internal packaging and 100% recycled poly mailers for their shipping packaging.
Our product-specific takeaways from this case study are:
The KB&S performs well in pack-out at the factory through shipment to distribution locations in North America. No new damage rates or operational friction was noted.

KB&S products packed into master cases may create an "imprint" of the packaging onto the apparel material. This seems to be more likely for delicate materials, like collagen nylon.

A quality check at distribution was avoided by placing a barcode sticker outside the KB&S at the factory during production and pack-out.

KB&S interacts with the fabric of these leggings, leading to some "dusting" of recycled paper fibers onto the fabric. This may be specific to this material fabrication, but worth noting for similarly-made and constructed materials and apparel.

KB&S, by nature, is opaque (not transparent). So inner marketing materials may be missed if packed inside the KB&S. It may be possible to avoid this by moving the marketing materials/collateral outside of the KB&S and into the main mailer, printing marketing communications onto the KB&S bag itself, or both.
---
Interested in Beta Testing with EcoEnclose?

Our beta user program allows brands to partner with us to develop new, sustainable packaging solutions. Join us in making eCommerce a force for positive change.