Finding an Alternative to Clear Poly Bags
Updated October 4, 2022 • 10 minute read
FINDING AN ALTERNATIVE TO CLEAR POLY BAGS

In 2022, EcoEnclose published an in-depth resource, A Comprehensive Guide to Inner Packaging, which delves deep into different options for internal apparel packaging.
Here, we share a high-level summary of a critical question many forward-thinking apparel brands are asking - how can I replace my clear poly bag but still keep my garments clean and undamaged in my internal supply chain?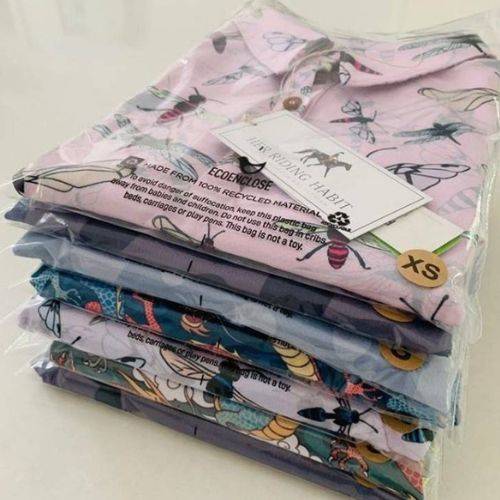 ---
Use Cases of Clear Poly Bags

The poly bag has become a ubiquitous component of the apparel industry's global and complicated supply chain.
There are three reasons brands may use a clear poly bag in their packaging strategy.
Shipping Protection:
Some eCommerce brands use clear poly bags primarily to provide inner protection for their products from weather, dust, or tearing in transit.
Fulfillment Centers:
Many eCommerce companies work with third-party logistics companies to store and fulfill their orders. These fulfillment centers work with many companies and try to standardize. Many require their clients to send merchandise individually packaged in clear poly bags. This ensures goods can be cleanly and efficiently received and stored and allows third-party logistics (3PL) employees to accurately identify a SKU (including size, color, etc.) when fulfilling an order. Many 3PLs also scan bar codes, requiring these bags to be transparent.
Factory Shipments:
Many apparel manufacturers, particularly those overseas, have a standard practice of packaging each item produced in an individual clear poly bag. This allows items to be stored, packaged, crated, and shipped to final destinations safely. If you work with manufacturing partners, you are receiving items individually packaged in clear bags.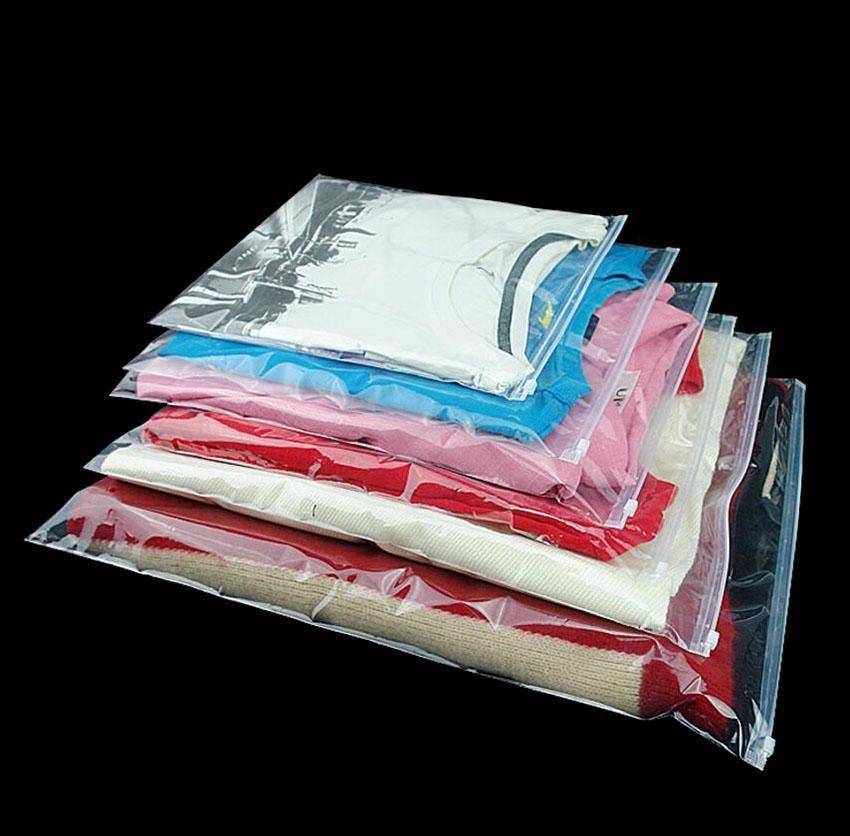 IMPORTANT NOTE ON BIOPLASTICS
As outlined in Bioplastic Is Not Plastic-Free, biodegradable plastic is not a plastic-free alternative for clear poly bags.
If you have decided to go plastic-free, we are sharing alternative options made from paper and other naturally derived fibers here. However, if you have concluded that you require a plastic solution, we recognize that bioplastic might be an option. If this is the case, we encourage you to look at recycled and recyclable plastic solutions as an alternative.
We suggest using smaller and smaller inner packaging by folding your apparel tightly. Reducing the amount of packaging material you use (even if that material is plastic) is one of the most critical first steps in any sustainable packaging strategy.
For further learning, check out our Comprehensive Guide to Bioplastics for eCommerce Packaging.
---
Clear Poly Bag Alternatives For Shipping Protection

If you are using poly bags or other types of clear bags to provide interior protection to your products in transit, you may find you don't need the inner protection and can ditch it altogether. In most instances, packages are not exposed to weather, and while they are often beaten up in transit, they don't typically tear or break.
If you find you do need inner protection for shipping, here are some plastic-free alternatives to consider.
---
Clear Poly Bag Alternatives For Fulfillment Centers

If you work with a fulfillment center that requires clear poly bag packaging, the first step is to start a dialogue with them. Walk them through your commitment to plastic-free packaging and what kind of changes you want to make. Assess their willingness to be flexible, but also take the time to learn about their operations so you can develop a solution that fits into their existing processes; chances are, they won't be able to overhaul their entire operation to serve your needs.
The key reasons a 3PL partner might require poly bags include ensuring your products are received safely and can easily be stored "fulfillment-ready", making it easier for their employees who are picking and pulling to accurately and quickly find your SKUs on the shelf, and k
eeping your products clean and undamaged while they are being stored.
Here are a few alternative approaches, depending on your product set and the flexibility of your fulfillment partner.
EcoBand Paper Product Wrap
Tightly rolled goods secured by a clearly labeled 100% Recycled EcoBand Product Wrap can work well in many contexts.
First, rolling up apparel keeps it unwrinkled and relatively clean. This is also an extremely efficient way to ship and store goods. Second, paper bands can convey SKU, images, descriptions, and more.
Banding machines range in cost and size, so you should be able to find a lower-end model that fits your budget to get started on this strategy.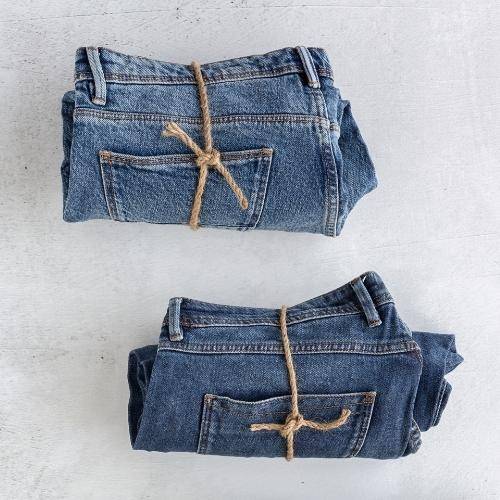 Hemp Twine or Raffia Ties

Instead of using a printed paper band, you could consider tightly folding or wrapping your goods, holding them together with fiber-based ties, and then affixing a hang tag to them.
This is a more manual solution but one you could get started on immediately as you don't necessarily need special equipment.
EcoEnclose Hemp Twine is made from 100% natural hemp, which is a strong fiber, naturally biodegradable, and compostable. It is a sustainable crop (as compared to materials like cotton and wood for paper) and a renewable resource.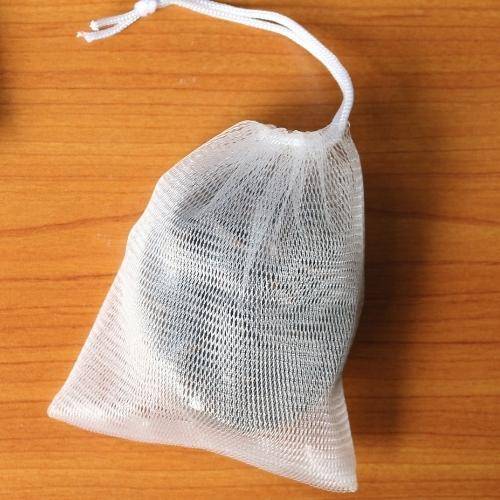 Meshed bags that your end customers can reuse are an exciting solution. Depending on how dense the mesh is, your product can likely be better seen and identified by pickers at your fulfillment partner. Additionally, if the bag is genuinely durable enough for reuse, it provides your customer with a bonus bag when they order.
The downside is that these bags often won't be reused, and since they aren't recyclable the way that paper and plastic options are, they will inevitably end up in landfills. Additionally, if a mesh bag is such that some of the product can be seen through it, it means the product isn't fully enclosed and protected.
It is important to note that this process could be time intensive and may result in the decision to begin exploring new fulfillment centers (or even to move fulfillment in-house). As such, it may be essential to bring team members from various departments - such as operations, marketing, finance, etc. - into the discussion early on to ensure you have the right voices at the table when navigating options.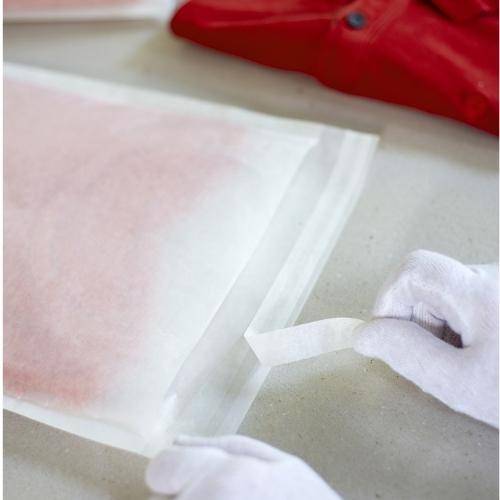 The three aforementioned solutions will expose your product at least partially. If this is not an option for your products or fulfillment partner, another alternative is our Glassine Bag.
Glassine Bags are paper, so they are curbside recyclable and nautrally biodegradable. But why else are these excellent poly bag alternatives?
First, they are moisture and grease-proof. It is a toothless paper so it doesn't leave paper fibers on bag contents.
Secondly, the translucent paper allows for visual inspection and, with some systems, barcode scanning. We recommend ordering samples to test scannability in your environment.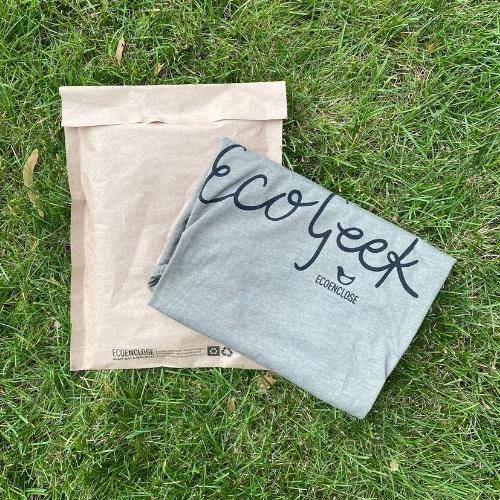 Many brands transition to glassine bags with the intent of being able to see and scan through them. Often, these brands then learn that a more accessible approach is to add barcodes as exterior labels to the bags, rendering the glassine bag's translucency unnecessary.
When companies are in this position and are using glassine bags without needing their scanability, we encourage them to use our 100% Recycled Kraft Bag & Seals - which are made from 60% post-consumer waste paper and are more environmentally friendly than Glassine Bags.
---
Clear Poly Bag Alternatives For Overseas Factory Shipments

Looking for clear plastic bag alternatives to bring in shipments from your manufacturing partners? Transitioning this packaging component is likely the most time-intensive and may require much testing and iteration. Start with these three steps.
Talk with your manufacturing partner and ensure you see them as a true partner:
Ideally, you've chosen to work with a factory that upholds and supports your corporate values and have established a sense of trust and collaboration with them. If that isn't the case, then take the time to do so. If you are a small company with them, consider connecting with other companies so the larger collective group can work with the factory with a single voice.
Learn how your goods are manufactured, stored, and shipped:
Identify the key places where your products might be mishandled, soiled, or damaged. You'll want to make sure your poly bag alternative appropriately protects your product at this point.
Consider how your goods move from your factory to your end consumer:
Do they ship from your manufacturer directly to a third-party fulfillment center? Do they come to your facility to be stored and fulfilled? Are they partially manufactured elsewhere and then finished in your warehouse?
Depending on the unique supply chain of your goods, here are a few potential alternatives to consider. Remember that this process is likely to be long and iterative. If you have made a Plastic-Free commitment, we encourage you to stick with it and take the time to find a strategy that truly aligns with your values and works for you operationally.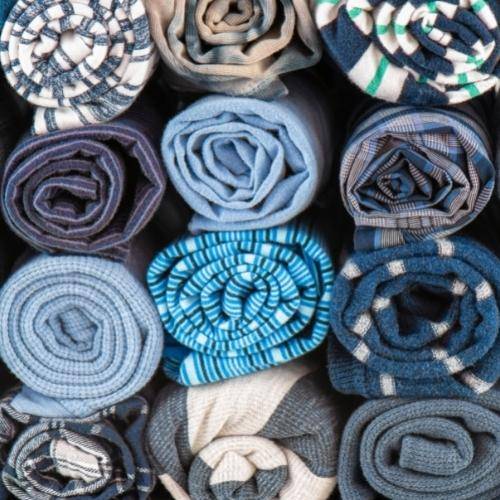 No Individual Product Protection
This is the most "risky" approach, but since reducing is always preferred over finding alternative packaging, it is worth exploring.
Right now, you may be receiving large shipping boxes filled with individually poly-bagged items. If this is the case, consider smaller shipping boxes lined with packaging paper, with your items tightly folded.
This solution will work best if your manufacturer is shipping directly to your company (rather than a 3PL), as your team can unpack and check goods and properly finish them for storage and fulfillment.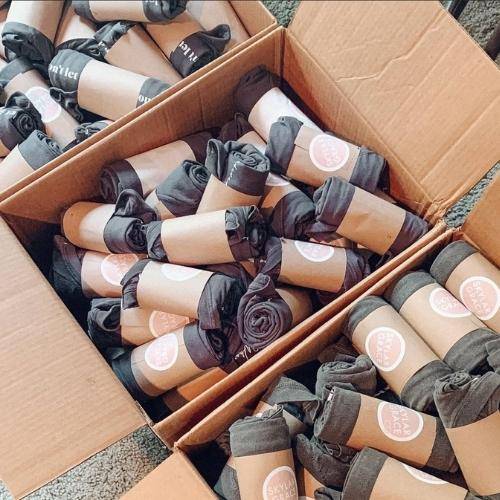 EcoBand Paper Product Wrap

As described above, tightly rolling apparel and holding it together with a strong paper band is an excellent way to store and ship goods and makes them easy to pick. This strategy may require your manufacturer to invest in a banding machine and will require them to appropriately train their staff.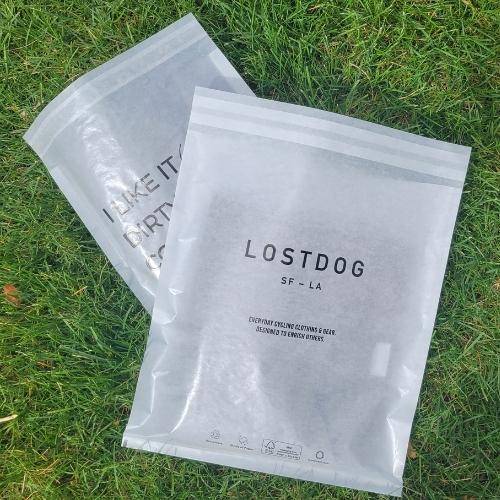 Paper versions of poly bags (also described above) are an exciting alternative. Glassine bags are paper-based and curbside recyclable.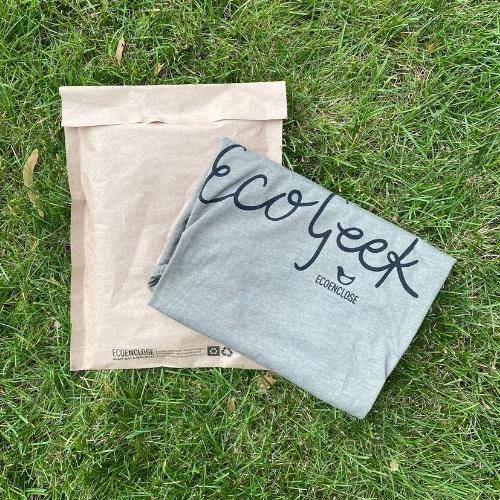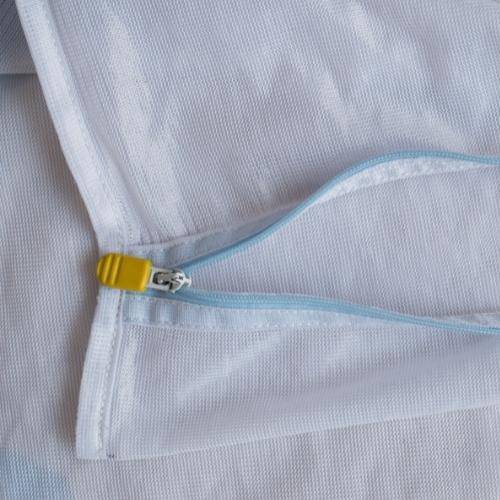 We describe reusable mesh inner bags above; however, you could consider more robust reusable sacks that your company stores and then ship back to your manufacturer for reuse - creating a genuinely closed-loop packaging solution.