Retailer Guide | Sephora
SEPHORA'S PACKAGING AND SUSTAINABILITY REQUIREMENTS

To obtain a Clean + Planet Positive seal, brands must meet guidelines in four areas: climate commitment, sustainable sourcing, responsible packaging, and environmental giving.
Our guide is here to help set your brand up for success when working with Sephora.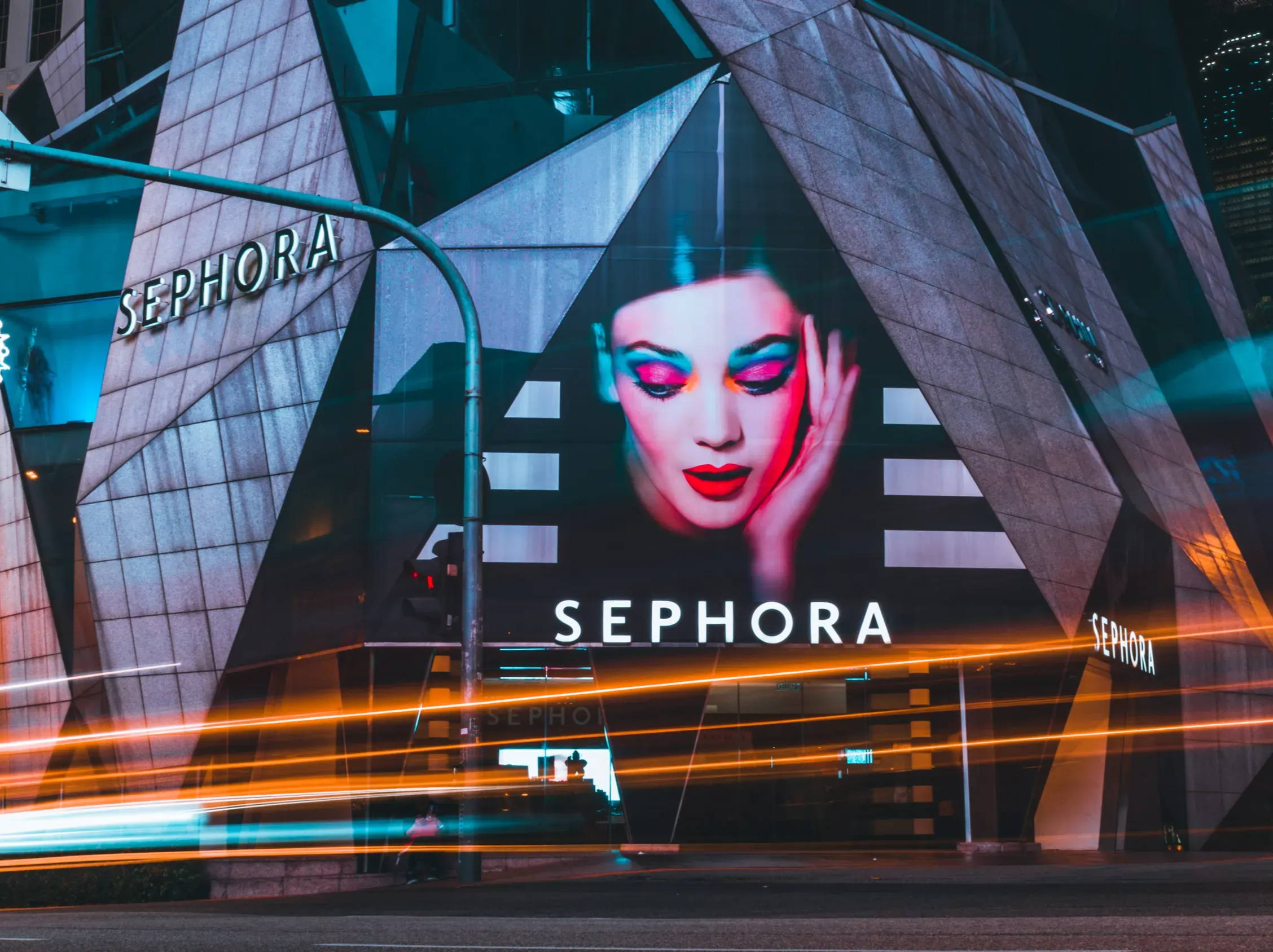 Summary of Sephora's Goals
Sephora has no general sustainable packaging goals for the brands it stocks. Instead, it has established a Clean + Planet Positive seal, given to brands who meet strict guidelines across four areas: climate commitment, sustainable sourcing, responsible packaging, and environmental giving.
Unlike other retailers like Ulta Beauty and Target, Sephora requires that brands meet ALL guidelines before receiving their seal. The responsible packaging portion of their Clean + Planet Positive program requires that brands ensure at least 50% of a brand's total packaging, by weight, sold at Ulta Beauty is (1) made from recycled or bio-sourced materials, or (2) is recyclable or refillable.
How EcoEnclose Helps Sephora Brands
EcoEnclose is well-positioned to help brands design their packaging in ways that align with Sephora's Clean + Planet Positive packaging framework. Reach out to us if you'd like support:
Reduction: Eliminate components, find ways to achieve your functional and aesthetic goals with lower-weight materials and reduce material weight or thickness.

Recycled Content: Get to 100% recycled poly films, paperboard, and pouch material.

Recyclability and Recyclability Labeling: Minimizing unrecyclable materials, making different materials easy to separate, and helping secure How2Recycle® labeling.

Incorporate Algae Ink into your packaging (and products!) to help your brand align with Sephora's "Imagine" pillar within its responsible packaging requirements.
Sephora is a French multinational retailer of personal care and beauty products with nearly 340 brands, along with its private label, Sephora Collection, and includes beauty products such as cosmetics, skincare, body, fragrance, nail color, beauty tools, body lotions, and haircare. Its North American headquarters is in New York City, with corporate offices in San Francisco and Montréal. Sephora currently operates over 430 stores across North America.
Sephora has a cult-like following among its fans, who have come to expect the retailer to carry the latest beauty trends. Getting stocked at Sephora can be a major inflection point in the growth trajectory of a small brand!
Sustainability Goals and Commitments

It appears that Sephora has had specific goals around sustainability, community, and ethics in the past, there are no exact goals listed on their website at this time. Instead, their current communication talks about broad topical commitments and their progress in these spheres of sustainability and positive impact. The three general areas of impact include:
They focus on reducing their operational emissions, working with their brands and supply chain to maximize transparency and reporting, transparency in product labeling, and designing packaging for circularity. Examples of progress they've made in this area include:
All of their facilities are powered by 100% renewable energy, and they are an EPA Green Power Partner.

They are focused on eliminating unwanted ingredients through a partnership with Novi Connect and ChemForward.

They are reducing store waste and boast of diverting 1.6 million pounds of waste in 2021.

They have a thriving Clean + Planet Positive Program, which showcases brands that have met their specific criteria for ethics and sustainability (more on this below).
Diversity, Equity & Inclusion

They focus on employing and empowering women and building inclusive cultures in their workplace. Examples of initiatives they have in this area include:
60% of management positions are held by women.

15 InCommunities (Employee Resource Groups) have fostered inclusion and allyship across our markets.

Management of Sephora Accelerate, a brand incubator focused on women of color.
Community Engagement & Giving

They focus on building confidence among people in marginalized communities and giving back. Examples of initiatives they have in this area include:
The launch of Classes for Confidence.

Giving back to organizations such as Best Buddies International, Force Femmes, and the Trevor Project.
Sustainability and Packaging Requirements for Brands

While Sephora does not appear to have strict sustainable packaging requirements to be sold at the retailer, they do have a Clean + Planet Positive Category, which contains dozens of brands, including Caudalie, Farmacy, Biossance, Youth to the People, Sephora Collection, Tata Harper, Selfless by Hyram, REN, Herbivore, Alpyn Beauty, The 7 Virtues, Prima, Maison Louis Marie, Susteau, Saie, Athr Beauty, Ellis Brooklyn, and Briogeo.
To obtain a Clean + Planet Positive seal, brands must meet guidelines in four areas: climate commitment, sustainable sourcing, responsible packaging, and environmental giving. The Clean + Planet Positive standards are fairly rigorous and include the following.
100% of products launched before 2021:
Create internal reduction targets and preferably publicly report on them for primary and secondary product packaging.

100% of new products launched in and after 2021 (does not include sampling sizes):

Must reduce and eliminate all unnecessary material, for example, no secondary packaging whenever possible, optimize weight and shape of product and packaging (focusing on lighter materials, and shapes that maximize space for shipping).

If secondary packaging is used, outer product packaging must meet a 5:1 ratio of primary to secondary packaging, eliminating headspace or concealed empty space in packaging, and double-walled supports can only be used if tests indicate they are necessary (long-term plan to eliminate them).

Do not use single-use items in all salable products, marketing, and PR product outreach, such as single-use masks, wipes, and materials that cannot be recycled, composted, or re-used.

Do not use tertiary packaging in any products (not including double-walled supports, stickers, wafer seals, cap seals, or box seals).
Design for recyclability:
IN 2021, 75% recyclability in 2023, and 90% in 2025. Percentages are calculated by weight.

All primary and secondary packaging should be made from uncoated fiber-based paperboard, plastic made from PET, PP, LDPE, or HDPE, easily separatable materials/no mixed materials, glass, or aluminum. This applies to limited edition sets and items.

100% of the assortment uses clear instructions on properly disposing of packaging and products (e.g., How2Recycle®).
In 2021, at least 50% of core brands assortment (increasing to 75% by 2023 and 100% by 2025) and all new product launches after that point must meet at least three of the following (percentages are by weight, excluding sampling and promotional sets/sizes):
Incorporates 30% or more Post-Consumer Recycled (PCR) or upcycled materials

Incorporate biomaterials (biodegradable, bio-based or compostable). Does not include forest-based paperboard.

Primary packaging is made from at least 75% of materials that can be infinitely recycled (aluminum, glass, etc.).

Does not include any materials that cannot be recycled or have no end market (e.g., colored or black plastic, small components under 2 inches, magnets, pumps, doe foots, brow/mascara wands, or other items with mixed materials). This excludes caps and pipettes.

Incorporates refillable components (whereby refill pods in reusable componentry or in-store refill systems).

100% of paperboard is certified sustainably sourced or 3rd party-verified sustainably managed forests or other sustainably sourced biomaterials.

100% of inks used are vegetable, water or UV-based (non-petroleum derived and no VOCs).

Do not use any secondary packaging.
Must meet at least one of the criteria:
RENEWABLE ENERGY: Corporate office and owned or leased operations are powered by 100% renewable energy.

GREENHOUSE GAS EMISSION GOALS: Greenhouse Gas (GHG) emissions reduction targets and action plan to meet these goals.

CARBON NEUTRALITY: Carbon-neutral operations.
Must meet all criteria:
PALM OIL: 100% of palm oil and palm kernel oil certified by the Roundtable on Sustainable Palm Oil (RSPO) segregated mandatory. At least 75% of derivatives of palm oil and palm kernel oil certified RSPO mass balance mandatory.

MICA: Encourage and ensure whenever possible sourcing MICA responsibility, avoiding child and forced labor. Source MICA through fully vetted suppliers only. Encourage brands and their suppliers to become members of the Responsible MICA Initiative (if not already members).

MICROPLASTICS: By 2022, COMPLETELY PROHIBIT MICROPLASTICS (Insoluble Plastic Microbeads and Microplastics less than or equal to 5 mm in diameter in rinse-off and leave-on products).

BANNED INGREDIENTS: Cannot include any ingredients from Sephora's Restricted Substances List (RSL).

CRUELTY-FREE: By 2022, suppliers must verify that all products are cruelty-free.
Must meet at least one of the criteria:
Committed to giving at least at least 1% of profit (or 100K per year minimum) to a credible long-term giving program that is multi-year and ongoing.

Is a Certified B-Corp (or in the process of becoming one).
Sephora has partnered with Novi Connect, a procurement and supply chain software solution, to track supplier efforts and data against these standards. However, some have critiqued Sephora's lack of investment in actively auditing its brands against these standards.
Other Sustainable Packaging Initiatives
In May 2023, Sephora teamed up with the nonprofit Pact Collective to roll out the Beauty (Re)Purposed recycling program at more than 600 stores across the U.S. and Canada. The program allows consumers to give a second life to hard-to-recycle beauty and wellness packaging waste.
Pact bins are located in Sephora stores (excluding Kohl's Sephora). Customers can drop off these clean, empty packages:
Plastic bottles + jars smaller than a fist
Plastic + aluminum squeezable tubes
Ceramic + porcelain containers
Colored glass bottles and jars
Caps + closures
Pumps + dispensers
Droppers + applicators
Compacts + palettes
Lipstick/lip gloss tubes + applicators
Mascara tubes + wand
Plastic pencil components for eye/lip liner + brow pencils
Toothpaste tubes + dental floss containers
Silicone containers
Pouches
Through Pact, these items are then mechanically recycled, chemically recycled, or converted into energy - recognizing that waste-to-energy is the least preferred alternative and is not a true form of recycling. It is essential that packaging that can be recycled through this Pact partnership does not count towards the Clean + Planet Positive Initiative at Sephora.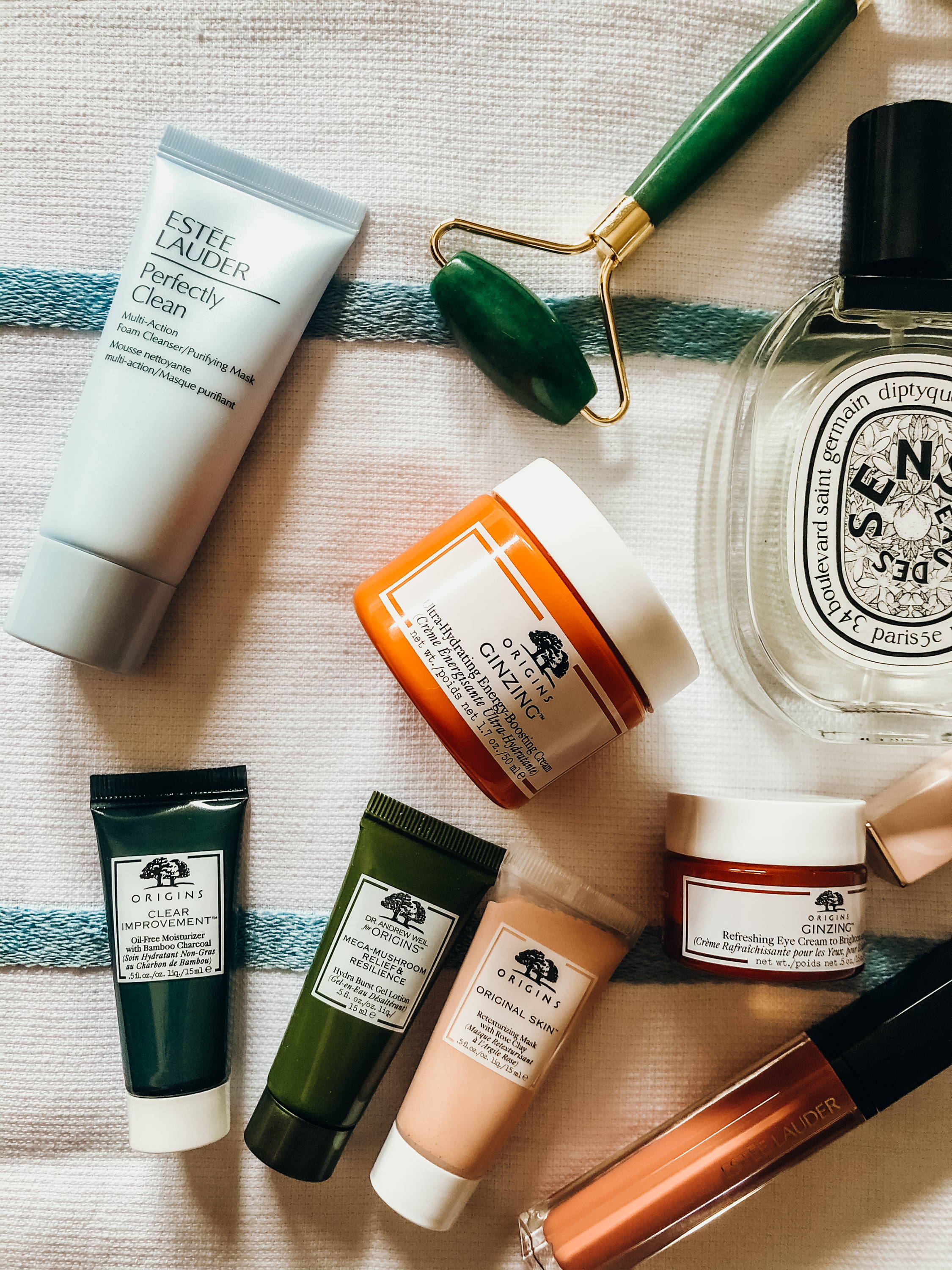 Sustainable Packaging Solutions
EcoEnclose Is Ready To Help Your Brand

Is your brand currently working with Sephora, or is actively looking to be carried at Sephora?
EcoEnclose can help you develop retail packaging solutions that meet their sustainability guidelines and help you put your best foot forward.
Here are specific ways we've helped supplier brands for Sephora: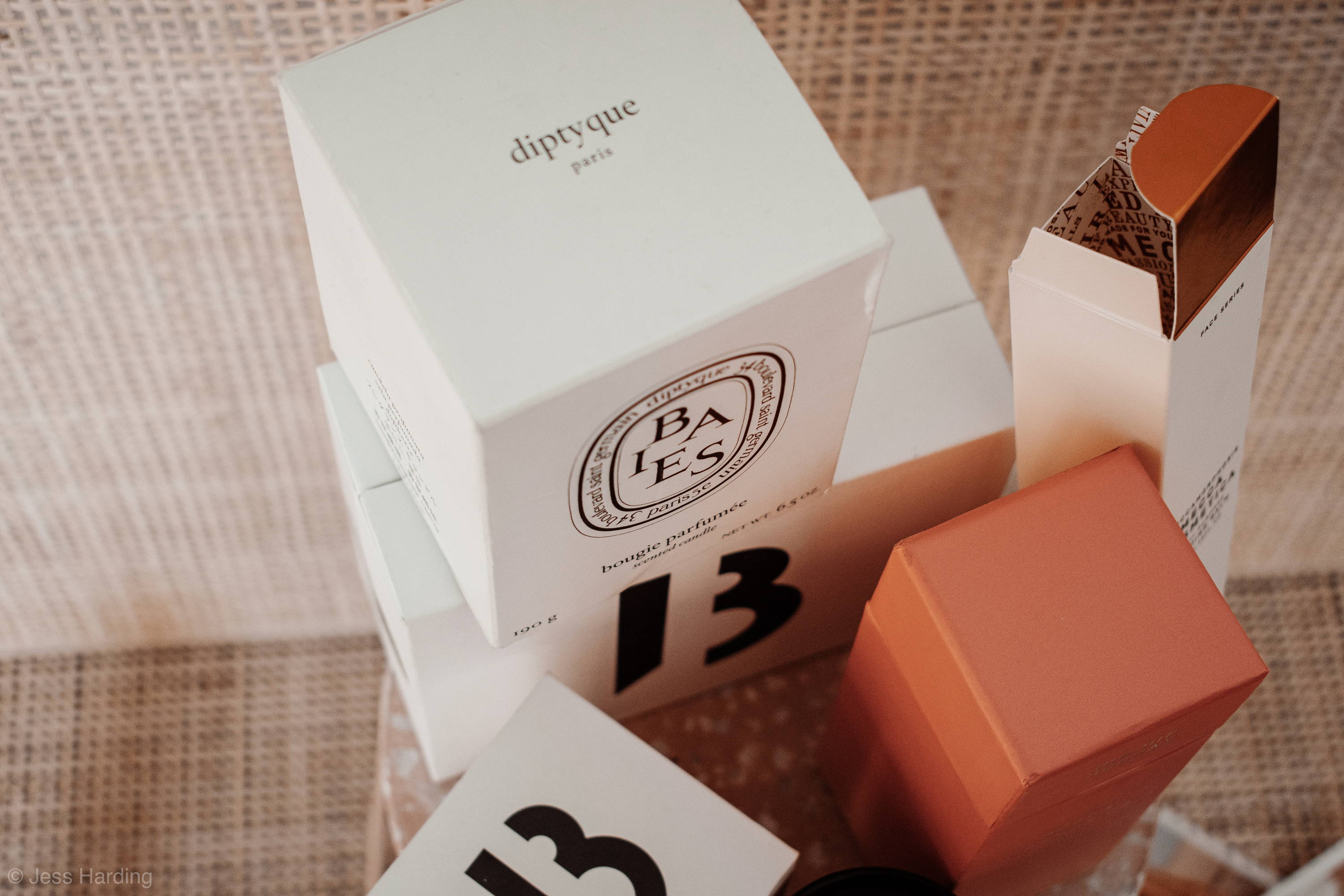 One of Sephora's biggest responsible packaging pushes related to source reduction of material and elimination of unnecessary packaging components. EcoEnclose works closely with your brand to review your packaging to identify opportunities to eliminate components, find ways to achieve your functional and aesthetic goals with lower-weight materials and reduce material weight or thickness.
Sephora focuses on maximizing post-consumer waste, and there are many ways to do so! EcoEnclose can help you get to 100% recycled poly films, paperboard, and pouch material.
Designing for maximum recyclability typically means creating packaging out of readily recyclable mono-materials (paperboard, glass, aluminum, PE, and PET plastics) or - when two materials are needed - making it easy for them to be separated. EcoEnclose reviews your secondary packaging and replaces existing non-recyclable designs with readily and widely recyclable options.
With Sephora's commitment to clear recyclability labeling, EcoEnclose helps brands navigate the How2Recycle® request and labeling process.
We'd love to help you find the right packaging solution for your business.