100% Recycled Flap & Seal Bags
---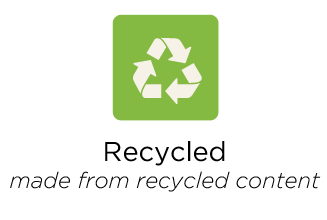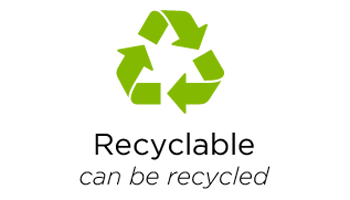 Superhero? Pretty darn close. This is the bag of many faces, it goes by a multitude of aliases, and amazingly serves a rich variety of super essential packaging purposes.
EcoEnclose 100% Recycled Flap & Seal Bags offer your products clear protection from dust, dirt, moisture, and scratching. They also happen to be earth & archival-friendly.
The sky's the limit in regards to functionality of these bad-boys. Bag and protect your apparel items, your catalogs, your art prints & photos. Peel and seal them once and then seal them again with the resealable adhesive closure.
Looking for a clear bag with a Suffocation Warning printed on it? Check out our new line of 100% Recycled Clear Bags with Suffocation Warning, with the added bonus of eco-friendly branding as well!

* Please note: We can custom print your Flap & Seal bags for orders of 50,000+ bags. Smaller sizes may have higher MOQ.
Recycled Clear Poly Bags:
Made from 100% recycled content
1.5 mil clear polyethylene
Self-sealing & resealable adhesive strip
Durable, moisture and tear & tamper resistant
Brilliantly manufactured in the USA

Spec Sheet
Volume Discounts
| Purchase... | And Save... |
| --- | --- |
| 2-4 units | 2% |
| 5-9 units | 5% |
| 10-14 units | 10% |
| 15+ units | 15% |
Weights and Dimensions By Mailer Size
If you're looking for the weights and dimensions of a specific product listed above, look no further! Find the product size and bundle/case type that you are considering in the table below.
| Product Code | Product Description | Weight (Lbs) | Weight (oz) | Dimensions | Unit Weight (Lbs) | Unit Weight (Oz) |
| --- | --- | --- | --- | --- | --- | --- |
| FS6-200 | 6" x 8" - Recycled Flap & Seal Bag - Bundle of 200 | 1 | 16 | 7 x 7 x 2" | 0.005 | 0.080 |
| FS6-1000 | 6" x 8" - Recycled Flap & Seal Bag - Case of 1000 | 5.5 | 88 | 13 x 10 x 5" | 0.005 | 0.080 |
| FS7-200 | 7.5" x 10" - Recycled Flap & Seal Bag - Bundle of 200 | 2 | 32 | 9 x 6 x 2" | 0.01 | 0.160 |
| FS7-1000 | 7.5" x 10" - Recycled Flap & Seal Bag - Case of 1000 | 8.8 | 140.8 | 13 x 10 x 5" | 0.01 | 0.160 |
| FS9-200 | 9" x 12" - Recycled Flap & Seal Bag - Bundle of 200 | 2.5 | 40 | 10 x 8 x 2" | 0.0125 | 0.200 |
| FS9-1000 | 9" x 12" - Recycled Flap & Seal Bag - Case of 1000 | 12.7 | 203.2 | 15 x 10 x 5" | 0.0125 | 0.200 |
| FS10-200 | 10.5" x 14" - Recycled Flap & Seal Bag - Bundle of 200 | 3 | 48 | 11 x 9 x 2" | 0.015 | 0.240 |
| FS10-1000 | 10.5" x 14" - Recycled Flap & Seal Bag - Case of 1000 | 15.4 | 246.4 | 16 x 12 x 5" | 0.015 | 0.240 |
| FS12-200 | 12" x 18" - Recycled Flap & Seal Bag - Bundle of 200 | 4.25 | 68 | 14 x 11 x 2" | 0.02125 | 0.340 |
| FS12-1000 | 12" x 18" - Recycled Flap & Seal Bag - Case of 1000 | 22.5 | 360 | 20 x 14 x 5" | 0.02125 | 0.340 |