100% Recycled Flap & Seal Bags
---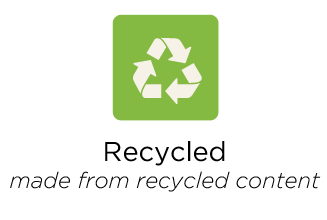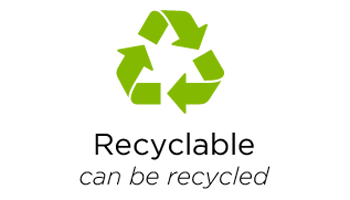 You read that right - these clear bags are 100% recycled! They protect your products from dust, dirt, moisture, and scratching. Bag and protect your apparel items, catalogs, and more. Peel and seal them once, then seal them again with the resealable adhesive closure.
These are available completely blank with no print and printed with a suffocation warning.
The Suffocation Warning versions contain the following copy: Made from 100% Recycled Material. Multilingual (English/Spanish/French) WARNING: To avoid danger of suffocation, keep this plastic bag away from from babies and children. Do not use this bag in cribs, beds, carriages, or play pens. This bag is not a toy.
The suffocation warnings and font sizes on these poly bags meet Amazon FBA and state requirements. And these 100% recycled clear bags showcase your eco-commitment, letting the world know they are 100% recycled and recyclable. Read more: Suffocation Warnings Packaging Requirements: When and Why You Need Them.
Suffocation Warning Font Sizes:
4x5" and 6x8" bags: 10pt
7.5x10", 9x12" and 10.5x14" bags: 12pt
12x18" bag: 14pt
18x24" bag: 18pt
Looking for a custom printed Flap & Seal bags? Contact us today.
100% Recycled Clear Poly Bags:
Made from 100% recycled content
1.5 mil clear polyethylene
Self-sealing & resealable adhesive strip
Durable, moisture and tear & tamper resistant
Manufactured in the USA
Thin-film (#4 plastic) drop-off recyclable.
| Purchase... | And Save... |
| --- | --- |
| 2-4 units | 2% |
| 5-9 units | 5% |
| 10-14 units | 10% |
| 15+ units | 15% |
Weights and Dimensions By Bag Size
If you're looking for the weights and dimensions of a specific product listed above, look no further! Find the product size and bundle/case type that you are considering in the table below.
| Product Code | Product Description | Weight (Lbs) | Weight (oz) | Dimensions | Unit Weight (Lbs) | Unit Weight (Oz) |
| --- | --- | --- | --- | --- | --- | --- |
| FS4-200 | 4" x 5" - Recycled Flap & Seal Bag - Bundle of 200 | 0.5 | 8 | 5 x 6 x 2" | 0.003 | 0.048 |
| FS4-1000 | 4" x 5" - Recycled Flap & Seal Bag - Case of 1000 | 2.5 | 40 | 7.25 x 5.75 x 4.5" | 0.003 | 0.048 |
| FS6-200 | 6" x 8" - Recycled Flap & Seal Bag - Bundle of 200 | 1 | 16 | 7 x 7 x 2" | 0.005 | 0.080 |
| FS6-1000 | 6" x 8" - Recycled Flap & Seal Bag - Case of 1000 | 5.5 | 88 | 13 x 10 x 5" | 0.005 | 0.080 |
| FS7-200 | 7.5" x 10" - Recycled Flap & Seal Bag - Bundle of 200 | 2 | 32 | 9 x 6 x 2" | 0.01 | 0.160 |
| FS7-1000 | 7.5" x 10" - Recycled Flap & Seal Bag - Case of 1000 | 8.8 | 140.8 | 13 x 10 x 5" | 0.01 | 0.160 |
| FS9-200 | 9" x 12" - Recycled Flap & Seal Bag - Bundle of 200 | 2.5 | 40 | 10 x 8 x 2" | 0.0125 | 0.200 |
| FS9-1000 | 9" x 12" - Recycled Flap & Seal Bag - Case of 1000 | 12.7 | 203.2 | 15 x 10 x 5" | 0.0125 | 0.200 |
| FS10-200 | 10.5" x 14" - Recycled Flap & Seal Bag - Bundle of 200 | 3 | 48 | 11 x 9 x 2" | 0.015 | 0.240 |
| FS10-1000 | 10.5" x 14" - Recycled Flap & Seal Bag - Case of 1000 | 15.4 | 246.4 | 16 x 12 x 5" | 0.015 | 0.240 |
| FS12-200 | 12" x 18" - Recycled Flap & Seal Bag - Bundle of 200 | 4.25 | 68 | 14 x 11 x 2" | 0.02125 | 0.340 |
| FS12-1000 | 12" x 18" - Recycled Flap & Seal Bag - Case of 1000 | 22.5 | 360 | 20 x 14 x 5" | 0.02125 | 0.340 |
| FS18-200 | 18" x 24" - Recycled Flap & Seal Bag - Bundle of 200 | 8.25 | 132 | 19.5 x 14.5 x 2" | 0.033 | 0.53 |
| FS18-1000 | 18" x 24" - Recycled Flap & Seal Bag - Case of 1000 | 44.5 | 713 | 21 x 14.25 x 7" | 0.033 | 0.53 |