100% Recycled Clear Bags With Suffocation Warning
---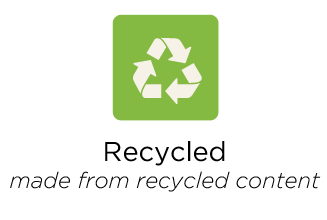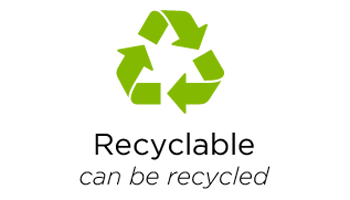 You asked, we listened. Introducing our 100% Recycled Flap & Seal Bags, now printed with a Suffocation Warning to meet Amazon FBA and municipal requirements. Our 100% recycled clear bags with suffocation warning contain the following copy:
Made from 100% Recycled Material.
Multilingual (English/Spanish/French) WARNING: To avoid danger of suffocation, keep this plastic bag away from from babies and children.
Do not use this bag in cribs, beds, carriages, or play pens. This bag is not a toy.
The suffocation warnings and font sizes on these poly bags meet the requirements of Amazon FBA, as well as states and municipalities that have passed legislation regarding poly bag warnings. As an added bonus, these printed 100% recycled clear bags showcase your brand's eco-commitment, letting your customers know they are 100% recycled and recyclable.

Both our blank clear bags and our 100% Recycled Flap & Seal Bags with Suffocation Warning offer your products clear protection from dust, dirt, moisture, and scratches. In addition to being earth & archival-friendly, these bags, with the suffocation warning, work particularly well for companies looking to package and protect their goods for shipment to a fulfillment center.

* Please note: We can custom print your Flap & Seal bags for orders of 50,000+ bags. Smaller sizes may have higher MOQ.
Want to learn more about Suffocation Warnings and when they are required, so you can determine if you need these for your business? Check out our comprehensive blog post on this topic - Suffocation Warnings Packaging Requirements: When and Why You Need Them.

If, after reading our guidance, you decide that our Blank 100% Recycled Flap & Seal Bags are a better fit for your business, click here to purchase.
Recycled Clear Poly Bags:
Made from 100% recycled content
Recyclable at grocery drop offs or wherever #4 flexible plastic is accepted
1.5 mil clear polyethylene
Printed with suffocation warning that meets Amazon FBA and state requirements
Self-sealing & resealable adhesive strip
Durable, moisture and tear & tamper resistant
Brilliantly manufactured in the USA
Volume Discounts
| Purchase... | And Save... |
| --- | --- |
| 2-4 units | 2% |
| 5-9 units | 5% |
| 10-14 units | 10% |
| 15+ units | 15% |
Weights and Dimensions By Bag Size
If you're looking for the weights and dimensions of a specific product listed above, look no further! Find the product size and bundle/case type that you are considering in the table below.
| Product Code | Product Description | Weight (Lbs) | Weight (oz) | Dimensions | Unit Weight (Lbs) | Unit Weight (Oz) |
| --- | --- | --- | --- | --- | --- | --- |
| FS6-200-SUFW | 6" x 8" - Recycled Flap & Seal Bag - Bundle of 200 | 1 | 16 | 7 x 7 x 2" | 0.005 | 0.080 |
| FS6-1000-SUFW | 6" x 8" - Recycled Flap & Seal Bag - Case of 1000 | 5.5 | 88 | 13 x 10 x 5" | 0.005 | 0.080 |
| FS7-200-SUFW | 7.5" x 10" - Recycled Flap & Seal Bag - Bundle of 200 | 2 | 32 | 9 x 6 x 2" | 0.01 | 0.160 |
| FS7-1000-SUFW | 7.5" x 10" - Recycled Flap & Seal Bag - Case of 1000 | 8.8 | 140.8 | 13 x 10 x 5" | 0.01 | 0.160 |
| FS9-200-SUFW | 9" x 12" - Recycled Flap & Seal Bag - Bundle of 200 | 2.5 | 40 | 10 x 8 x 2" | 0.0125 | 0.200 |
| FS9-1000-SUFW | 9" x 12" - Recycled Flap & Seal Bag - Case of 1000 | 12.7 | 203.2 | 15 x 10 x 5" | 0.0125 | 0.200 |
| FS10-200-SUFW | 10.5" x 14" - Recycled Flap & Seal Bag - Bundle of 200 | 3 | 48 | 11 x 9 x 2" | 0.015 | 0.240 |
| FS10-1000-SUFW | 10.5" x 14" - Recycled Flap & Seal Bag - Case of 1000 | 15.4 | 246.4 | 16 x 12 x 5" | 0.015 | 0.240 |
| FS12-200-SUFW | 12" x 18" - Recycled Flap & Seal Bag - Bundle of 200 | 4.25 | 68 | 14 x 11 x 2" | 0.02125 | 0.340 |
| FS12-1000-SUFW | 12" x 18" - Recycled Flap & Seal Bag - Case of 1000 | 22.5 | 360 | 20 x 14 x 5" | 0.02125 | 0.340 |
| FS18-200-SUFW | 18" x 24" - Recycled Flap & Seal Bag - Bundle of 200 | 8 | 128 | 19x 15 x 2" | 0.0375 | 0.6 |
| FS18-1000-SUFW | 18" x 24" - Recycled Flap & Seal Bag - Case of 1000 | 40 | 640 | 21 x 15 x 7" | 0.0375 | 0.6 |