Packaging Paper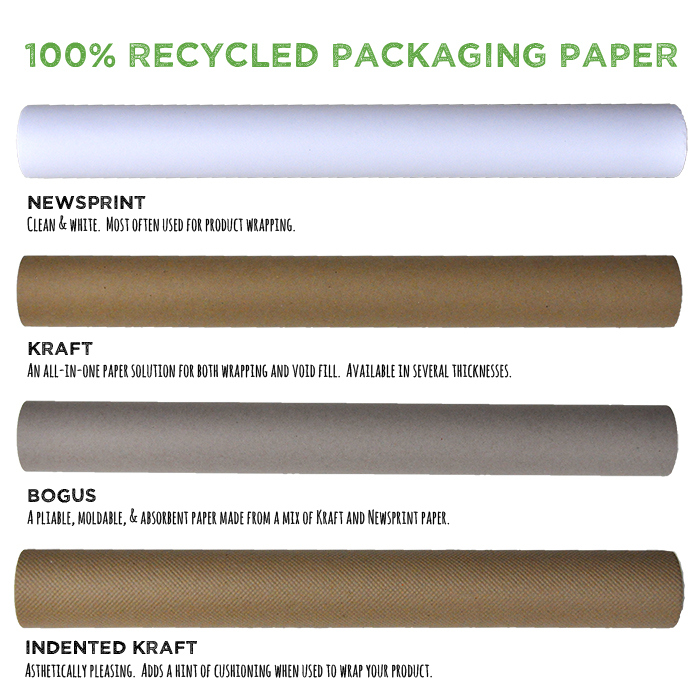 ---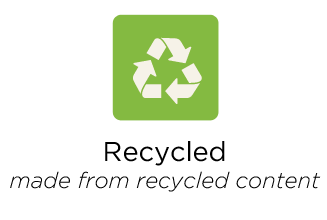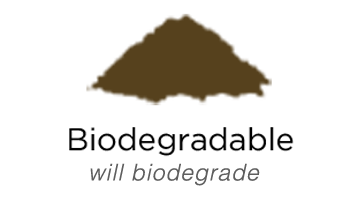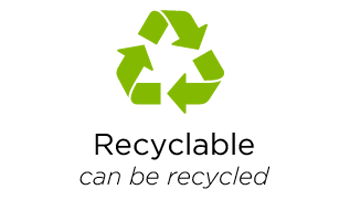 100% Recycled Packaging Paper
EcoEnclose is proud to offer so many earth minded alternatives to plastic bubble wrap! From here, you can find a whopping SIX different types of packaging paper to help you wrap, protect and present your products beautifully. Not sure if packaging paper is right for you, or which one will work best? Learn how and when to use packaging paper for void fill option and which of these options will best meet your company's needs through our
Definitive Guide to Cushioning and Void Fill
. Not only is all of our packaging paper 100% recycled, 100% recyclable and compostable, purchasing rolled paper that can be cut to the exact length you need will also reduce waste and expense over pre-cut sheets.
All packaging paper options are joyfully manufactured in the USA.
Kraft Paper
An all-in-one paper solution for both wrapping and void fill. Available in several thicknesses.
Indented Kraft Paper
Aesthetically pleasing. Adds a hint of cushioning when used to wrap your product.
Newsprint Paper
Clean & white. Most often used for product wrapping.
Bogus Paper
A pliable, moldable, & absorbent paper made from a mix of Kraft and Newsprint paper