100% Recycled Custom Tissue Paper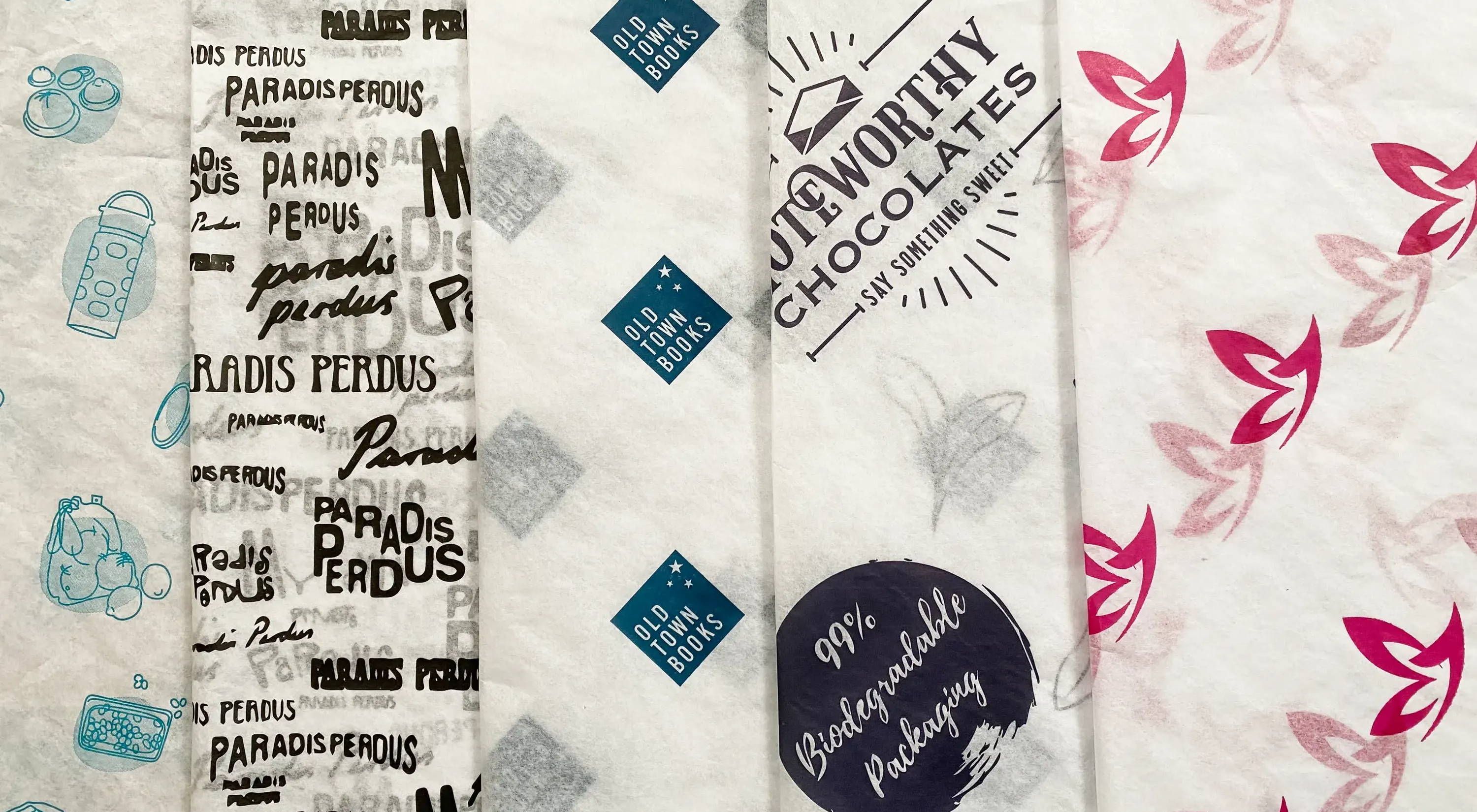 Spring Printing Plate Sale - 30% Savings!
Custom tissue plate price now only $100 (vs $330) through June 20th, 2021
Branded, custom tissue paper can increase the perceived value of your product by 24% and 75% of consumers want to receive orders in eco-friendly packaging. Now you can have both.
Brand your tissue paper while staying true to your eco-conscious values with EcoEnclose custom tissue paper. Feel great about using custom printed tissue paper that is 100% recycled and FSC certified, recyclable and naturally biodegradable, and printed with water-based inks.
Available in a 10# basis weight in white and Kraft and starting at 4800 sheets (10 cases), our custom tissue paper is the perfect addition to any custom packaging.
Manufactured and printed in the USA.
Learn more about our custom printed tissue paper art requirements, proofing process & lead time.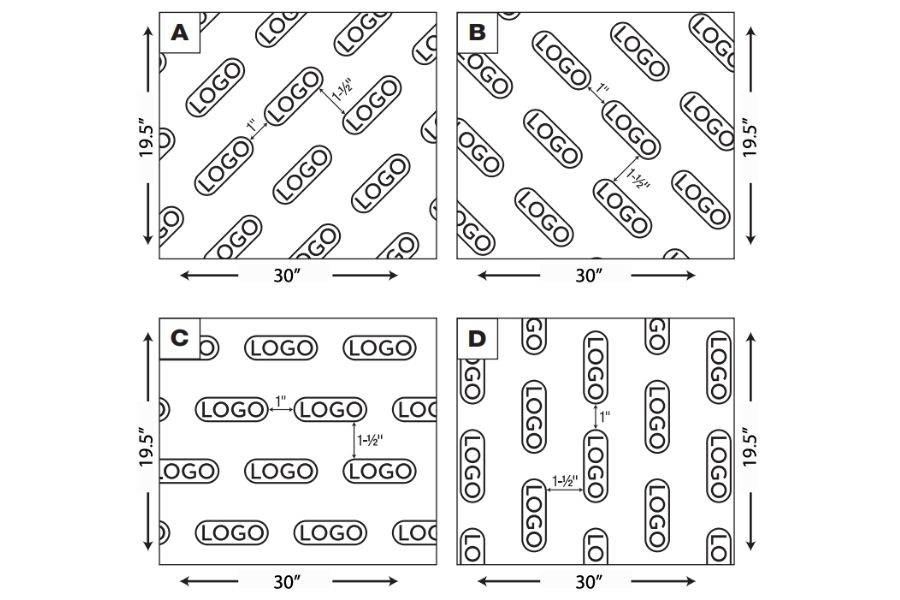 Review our Art Specs & Requirements; these serve as an overview of our tissue's printing parameters. Still have questions? Our design team is happy to help - contact us here.
Our design team will work with you to finalize logo size, placement, and print direction after your order is submitted.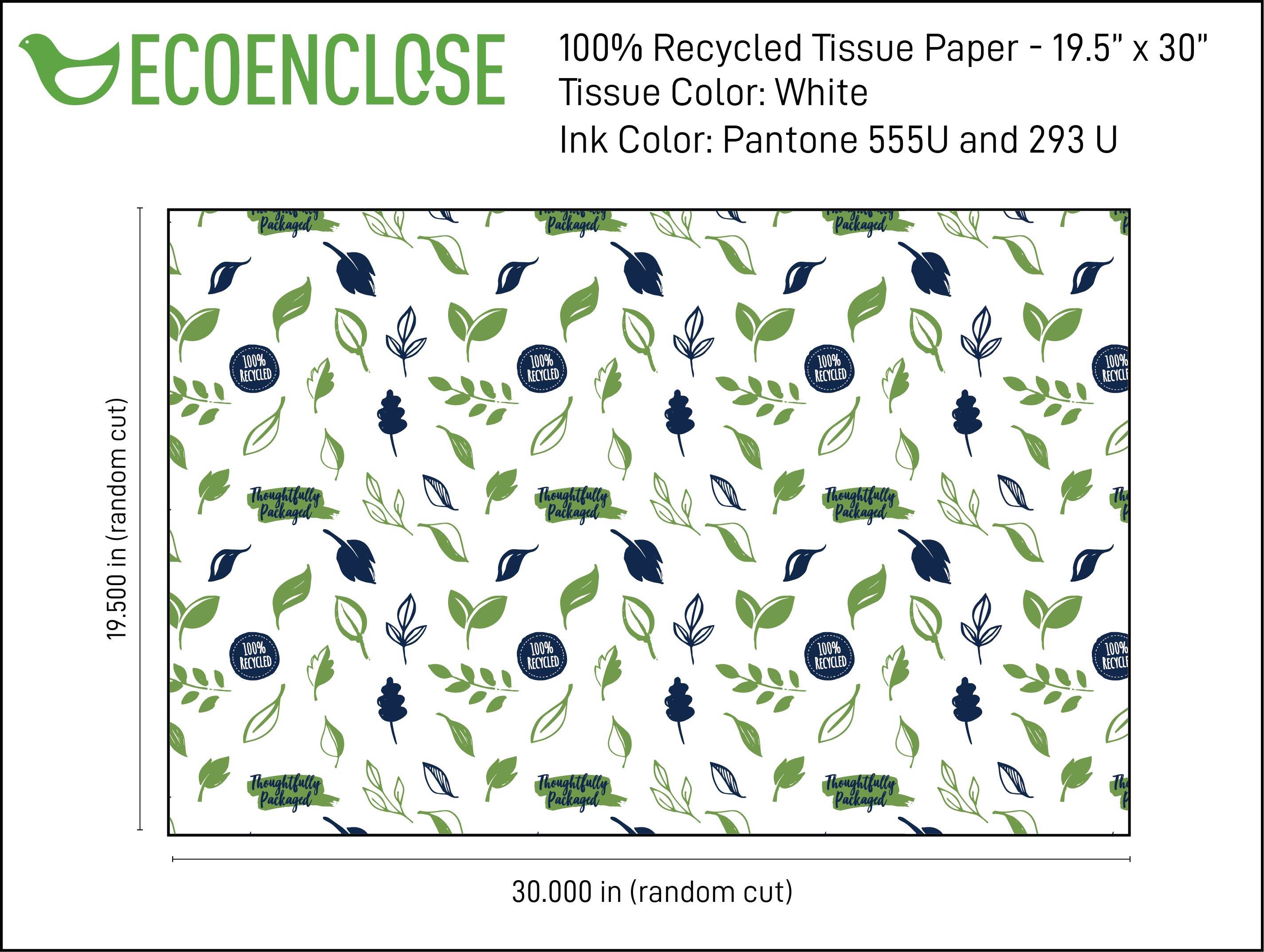 We have a real, live human review and proof your artwork prior to production. Look out for your final preproduction proof within 3 business days after your order is placed.
Lead time begins after final preproduction proof approval. Check out our current lead times here.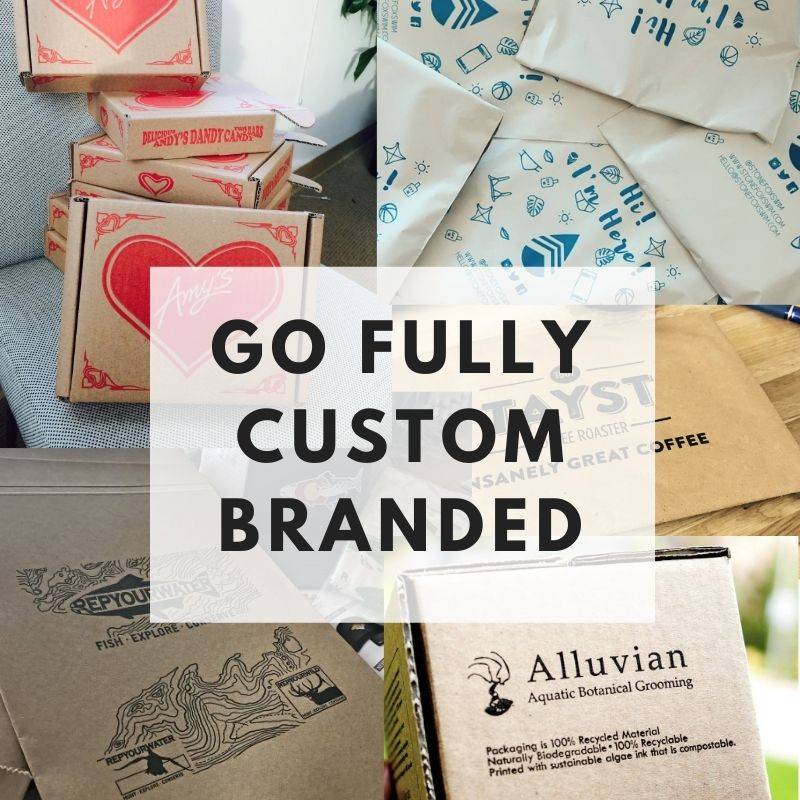 Contact us with any questions about our custom printing services and to learn more about advanced tissue printing options; including continuous designs, metallic printing, and 3+ color printing.
Want to go fully branded with your packaging? Check out all of our custom branded packaging options for more info.
Why Branded Tissue Paper?
A critical part of the unboxing experience, branded tissue paper shows that you put thought into every part of the process. Your products need protecting, why not do it in style?
Instead of filling your box with harmful plastic, you'll be filling it with 100% recycled paper. Custom printed, patterned tissue paper will make your customers happier than drab plastic- it's like opening a holiday gift any time they get a package from you. Not only will it make them happy, it'll make them more likely to reorder.
Personalized tissue paper you can make your own and feel good about sending out into the world because of its recycled content? That's the EcoEnclose difference.

The World's Most Sustainable Customizable Tissue Paper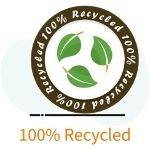 Recycled & Post-Consumer Content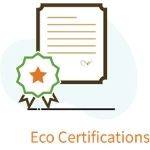 We work tirelessly to ensure our product is as environmentally friendly as possible. Our tissue paper is not only 100% recycled, but is also acid-free, pH neutral, and processed chlorine free.
Our tissue paper is also FSC Certified, sourced from Seaman Paper, which holds FSC Chain-of-Custody certification.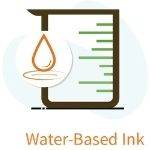 Our tissue paper is printed with water-based ink that release low or no-VOCs. Printing ink carriers have historically been made with solvents that release damaging VOCs into the environment.
Coming soon: take sustainability to the next level with custom tissue paper using Algae Ink!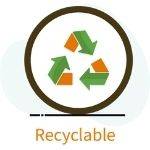 It is important to keep in mind the end-of-life scenario for all products. We encourage recycling when possible to keep materials living on in the recycling stream.
Our custom design tissue paper is recyclable, naturally biodegradable, and compostable. Learn more about tissue paper recycling and check your local recycler's guidance on how to best dispose of tissue paper in your area.
Custom Tissue Inspiration
Frequently Asked Questions
---
What are your artwork specifications and requirements?
Design and customize tissue paper with ease. Find our full list of art specs and requirements here; inclusive of design guidance, print details, and file type requirements.
How long will it take to receive my custom tissue paper?
You will receive a final preproduction proof of your tissue paper within 3 days after your order is placed. Once your proof is approved, your lead time will begin. Check out our current lead times here.
What size is each custom tissue paper sheet?
Each sheet of custom printed tissue paper is 19.5x30". If you are interested in other sizes, please contact us to discuss options and quotes.
Do you offer custom tissue paper samples?
We do not offer custom tissue paper design samples, but we do share a digital proof that is designed to show the design layout, text accuracy, image proportion, and artwork placement on the tissue sheet. You will receive a final preproduction proof within 3 days after your order is placed.
We offer complimentary samples so you can get a feel for materials. We also offer samples that feature other brands so you can get a feel for print quality - contact us for more details.
Can I print more than 2 colors or print with metallic ink?
I don't need 4800 sheets of tissue paper. What are my options?
We offer plain white and plain Kraft tissue paper as well as a variety of patterned tissue paper that are all available in reams of 480 sheets. Check them out here.
You have lots of void fill options. Which is right for me?
Should I recycle or compost your tissue paper?
How do you print custom tissue paper?
Simply upload your design in the above tool and you're on your way!
Pricing By SKU & Quantity
Compare pricing per case across different tissue color and case quantities. Note there are 480 sheets per case.
Custom Tissue Paper Pricing
| | | | | | |
| --- | --- | --- | --- | --- | --- |
| 1 or 2 Color Print | 10+ | 20+ | 30 | 50+ | 100+ |
| | | | | | |
| | | | | | |
| | | | | | |
| --- | --- | --- | --- | --- | --- |
| 1 or 2 Color Print | 10+ | 20+ | 30 | 50+ | 100+ |
| | | | | | |
| | | | | | |