The Psychology of Custom Tissue Paper
Posted on May 10th 2022
The Psychology of Custom Tissue Paper
Picture this. You order your mom a gorgeous, thoughtfully made, and pricey pashmina scarf for Mother's Day. You are so excited to see her expression when she opens it with you over a Zoom call that morning.
So, imagine your disappointment when you see that the package she received is a basic bubble mailer.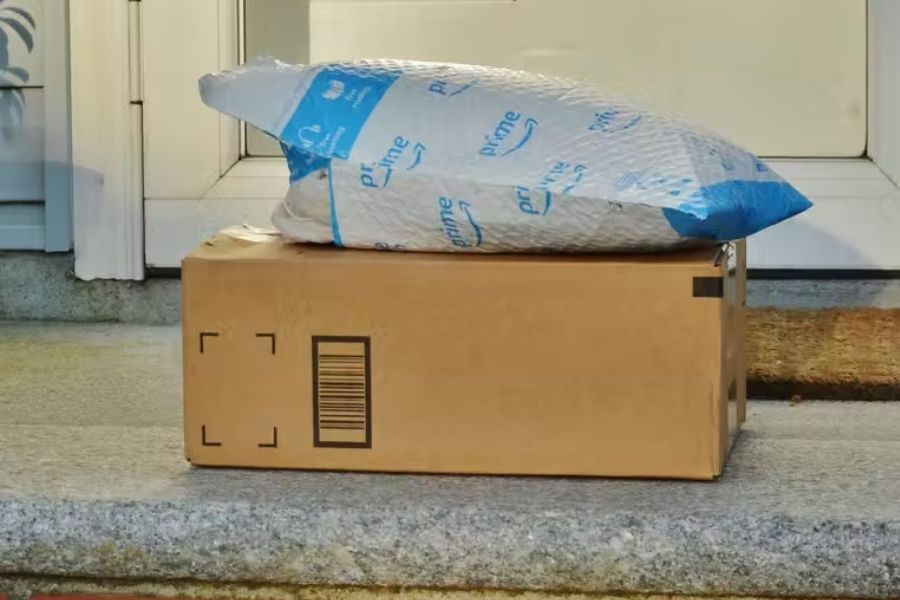 She opens the bubble mailer to find another nondescript polybag with her pashmina stuffed (and a bit crumbled) inside.
You probably feel a little bit deflated! Your mom may still be thrilled with the pashmina but might not even consider asking where you purchased it. And you may never order from this retailer again.
There is nothing wrong with a brand shipping their product in their original poly bag and using a plain bubble mailer from their fulfillment center. But, ideally, the polybag AND the bubble mailer are made from recycled content and recycled at the end of their life.
For many more everyday purchases, shipping in plain and simple packaging is the right way to go.
However, it is hard to deny that this practical package doesn't arouse excitement and joy.
When someone shops thoughtfully and splurges on a special item, brands may be missing the mark if they ship this way.
The true value of custom tissue paper.
This scenario with the pashmina is where custom tissue paper comes in. A Package InSight study found that items wrapped in decorative tissue paper inside a package were valued 24% higher than the same items packaged with traditional void fill.
77% of participants felt joy or surprise at the sight of branded tissue paper. And 86% of participants reported that their impression of a brand was improved when packaged with branded tissue paper.
How can something as delicate as custom branded tissue paper significantly impact the buying experience?
Part of it might be that tissue paper has always been associated with high-end retail purchases. Remember the days of going to the mall? If you made a high-end purchase, you likely walked out with a beautiful retail bag, custom branded and adorned with tissue paper.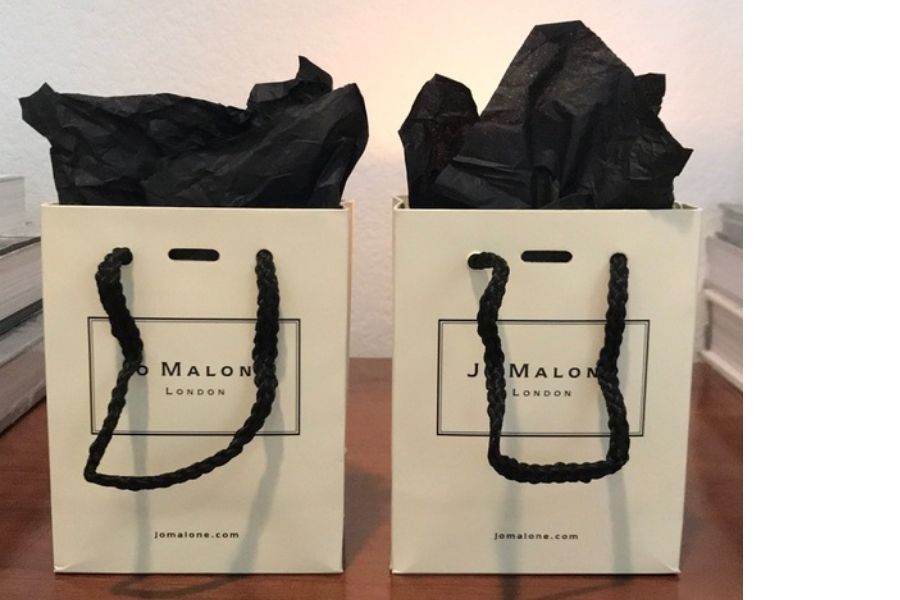 When you get home with a gorgeous bag like this, the joy of your new item stays with you for a bit longer, you feel validated about your purchase, and you feel like you treated yourself (or someone else!) with a great gift.
There is a reason higher-end brands don't send you home with die-cut handled poly retail bags!
Or maybe it has to do with how we associate tissue paper with gifts and gift bags. Research has shown that custom tissue paper goes a long way in creating a memorable unboxing experience that increases brand loyalty, perception of product value, and the likelihood of repurchasing.
What does this mean for your business? Does it mean you have to start using custom tissue paper?
No! Consider what you ship, the price of your goods, your brand ethos, and your customer base.
If you ship:
High-end apparel
Jewelry
Scarves and other soft accessories
Bath and body products
And other similar goods that are likely to be a splurge for your customers, a rare type of purchase, or a gift for someone else.
Then tissue paper may be a great add-on! You can use tissue paper in two main ways.
You can lay it down as a "bed" for your goods or wrap your goods in it (and, as a bonus, seal it with an eco-friendly custom sticker).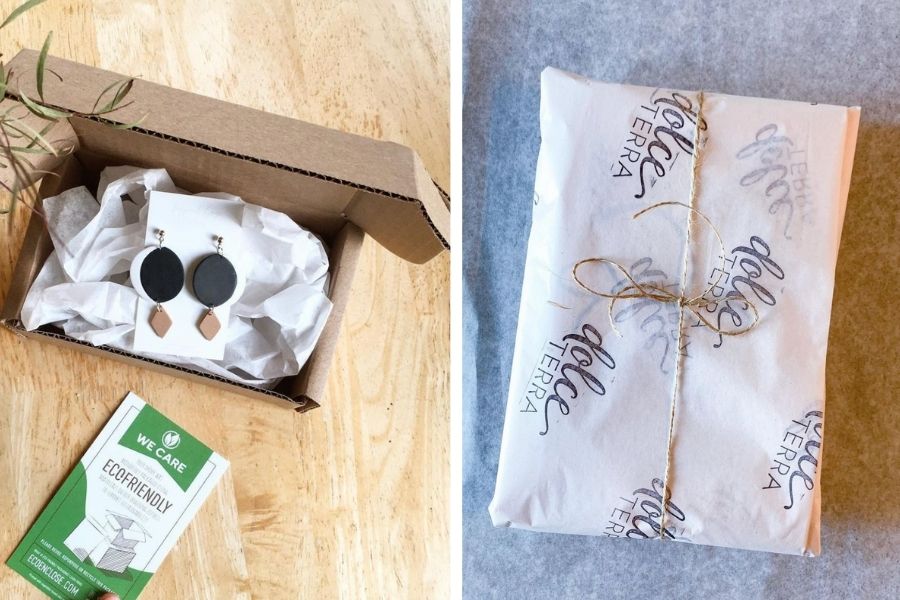 Should you customize your tissue paper?
Maybe! We believe businesses of all sizes can benefit from adding tissue paper to the unboxing experience. Small to medium-sized brands, or brands that need a quick lead time, can benefit from the value that tissue paper brings to the packaging experience by going with plain white or Kraft tissue or selecting a beautiful pre-printed design.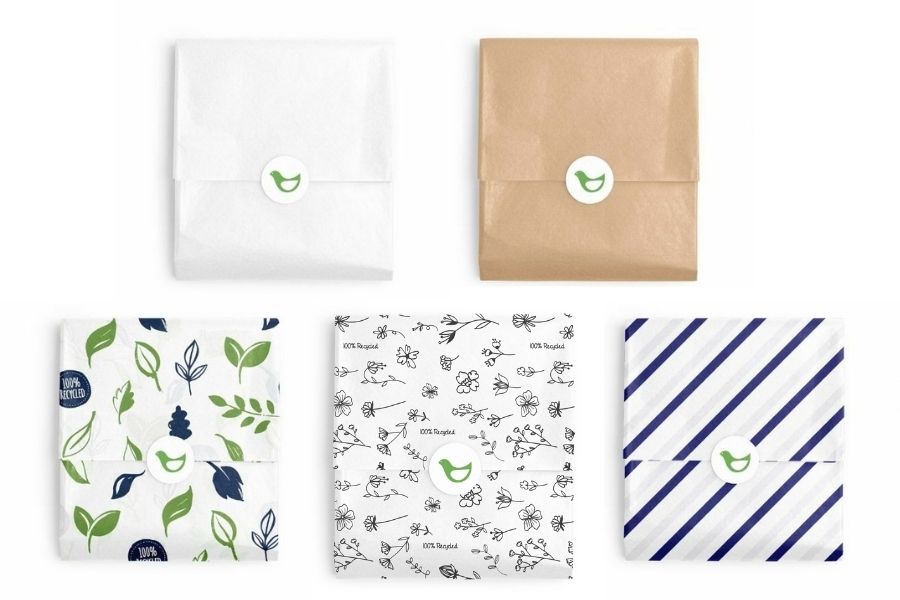 Larger brands that can buy ten reams or more at a time should consider custom tissue. It is a beautiful and subtle way to personalize your packaging. In this situation, your custom tissue paper can take the place of investing in custom boxes or mailers themselves.
While options exist to custom print tissue paper at low volumes, we have avoided this ourselves. Why?
Because, unlike most paper packaging, tissue paper often has to be composted (rather than recycled) as many MRFs don't accept it. Short-run ink means digital printing, leading to printing inks that would contaminate soil if that tissue paper is composted. Learn more about the end of life of tissue paper here!
If your brand isn't interested or able to custom brand ten reams of tissue, we strongly recommend our pre-printed options instead!
Shop Sustainable Tissue Paper
EcoEnclose sustainable protective packaging keeps your products safe in transit, whether shipping in a mailer or shipping box.
Certified sustainably sourced 10# paper protects against scuffing and dust. Custom tissue paper is available. 100% recycled, 20% post-consumer waste.