​How to Plan for The 2022 Holiday Season
Aug 15th 2022
How to Plan for The 2022 Holiday Season
We can all agree that it's hard to know what this year's holiday season will look like, especially for independent companies. There has been a lot of pessimistic news about the economy and consumer confidence, followed by more recent promising trends related to gas pricing and legislation.
Unfortunately, all of this can make planning for Q4 more uncertain than ever.
As we've been researching the state of the economy, supply chains, and businesses and using this research to plan for the months ahead, we wanted to share our insights and analysis with you to help you approach the coming months with more confidence and peace of mind.
Trend #1: The pandemic-fueled growth of online shopping has leveled off.
2020 saw a massive spike in online shopping, with a 43% increase in eCommerce sales. 2021 then saw a much more modest growth rate of 14.2% (with the holiday season growing just 9.2% year-over-year). The first quarter of 2022 saw a 3% year-over-year decline in eCommerce sales, and many predict an even more pronounced year-over-year decrease in Q4. This decline is partly due to a general slowdown in spending. Still, it is primarily driven by customers' in-store shopping again, with a more balanced share of wallet between digital versus brick-and-mortar sales.
This is not alarming for the eCommerce industry at large! The sudden spike in digital sales in 2020 was a response to the pandemic. While it accelerated the adoption of online shopping among many consumers, the extreme growth trajectory was unnatural and was never expected to sustain.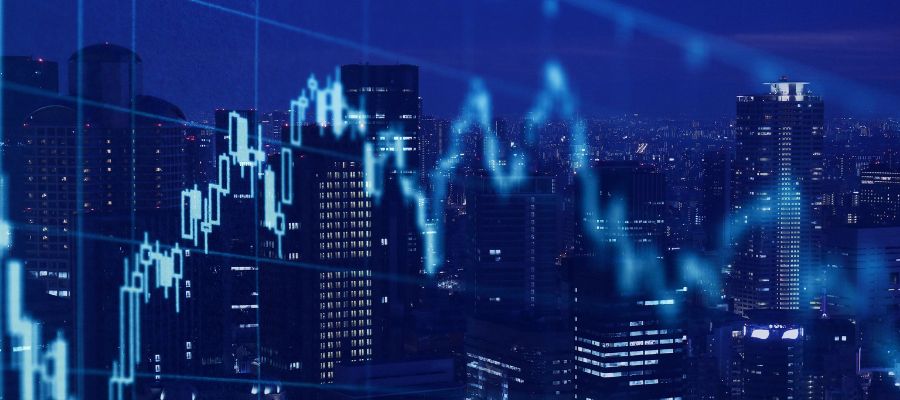 What this means for businesses: Manage your sales forecast and expectations thoughtfully while also investing in an engaging digital experience that can be almost as rewarding as in-person.
Many companies use a previous year's sales to forecast an upcoming period. As you look to Q4 this year, recognize that the demand trends over the past two holiday seasons were unnaturally inflated due to the pandemic. Temper your sales expectations accordingly. If you've been in business since 2019, look back at that pre-pandemic year. Review your Q1 and Q2 sales compared to 2019, and apply these trends to the holiday season of 2019 to estimate what this fourth quarter can bring. Bigger picture, remember to take the long view of your business and your relationship with your customers. Don't set goals that tie your happiness or success to growth in order volume compared to last year or 2020. Instead, consider the impact you want to have and the position you want to be in five or more years. Use this bigger-picture vision to build your goals for what a successful Q4 would look like for you and your business.
If you have both an online shop and a brick-and-mortar presence, invest in an engaging customer experience in your physical storefront, recognizing that customers may be more eager to shop in person than in the last two years. If you can, look for opportunities to merge your digital and physical presence through strategies such as live streaming in-store events, online content that drives in-store engagement, or buying online pickup in-store (BOPIS). If you don't have a physical storefront, similar strategies can be implemented that can help make your online store more engaging - a feature that customers may be more eager for this season than in recent years.
Trend #2: Inflation and costs may stop increasing but are unlikely to significantly decline before the holiday season ends.
Companies and consumers are continuing to experience the pain of inflation and rising costs. And while historic legislation is on its way to being signed into law, its effects are unlikely to have a major short-term impact that we will feel in the holiday season.
In the first quarter of 2022, the average selling price (ASP) increased by 11% in the U.S., and shoppers placed 12% fewer orders worldwide compared to the same period in 2021. This trend continued in April and May, with a 7% increase in ASP on top of a 17% increase during the same period in 2021. This trend hasn't diminished over the summer. In August, the Producer Price Index was up 8.3% year-over-year from last August. And while gas prices have cooled off recently, they are still very high.
All of this impacts businesses in two ways. First is their own rising cost. The second is that their customers are experiencing higher pricing across their lives, and the increased amount everyone has to spend on food and transportation means less holiday spending is available.
What this means for businesses: Price responsibly - and respectfully - and find ways to manage costs without sacrificing your values.
Take stock of your current expenses. If your raw materials and supplies prices have gone up, adjust your selling price to ensure you maintain a self-sustaining business.
However, we say to do so "respectfully." One analysis indicated how some of the world's largest brands have increased their pricing so drastically (well beyond what is warranted simply from inflationary pressures across their supply chain) that they have wildly increased their profitability simultaneously.
At the same time, find ways to manage your costs without losing sight of your values.
Maintain your investment in sustainability, ethics, fair wages, and other critical values likely core to your business (and personal) ethos.
Look around for opportunities to reduce costs and pause non-essential spending. Skip new equipment or furniture. Consolidate purchases to arrive on one truck to minimize freight costs. If your cash position allows for volume discounts, look for volume discounts when purchasing raw materials. Minimize extra product features that add time and cost without increasing sales. Delay the brand-building investments that you can hold off on for several months.
Additionally, look at "bonus " features for your customers that may not be critical to their experience. For example, many retailers have reconsidered free shipping (which, for some, cuts deeply into their profits) or are asking customers to pay for returns in response to rising gas and freight pricing.
Trend #3: Consumers are nervous about the economy and will likely purchase fewer gifts more thoughtfully this holiday season.
According to Salesforce research, 51% of consumers plan to purchase fewer holiday gifts this year. This is due to rising prices on necessities (from food to fuel to travel) that make discretionary purchases more challenging and the general pessimism (or at least uncertainty) that consumers have about the economy right now.
In addition, consumer sentiment is at its lowest since the metric was first tracked in the 1970s. Many will pull back on holiday spending to help prepare for potential financial challenges 2023 may bring.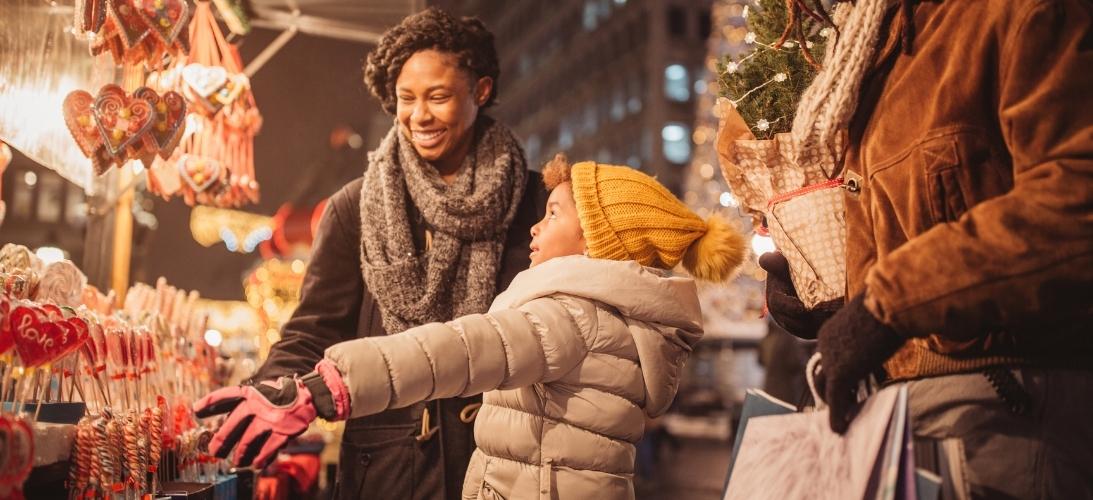 What this means for businesses. Focus on maximizing the value you can bring to your costumes, building long-term loyalty, and helping them manage their budget. We should plan for a reality where people spend less on gifts this year than in recent holidays.
This means that many will also shop more thoughtfully and discerningly, researching to pick out the right smaller set of gifts for their loved ones.
With that in mind, create a calendar of content and marketing, a website experience, and engagement interactions with your customers that help them understand your products, why they are unique, and who they would be an excellent fit for.
Recognize that purchasing decisions may be extended, with customers checking out your products and returning weeks later to complete their order. Make it easy for customers to get in touch to learn more about your products and answer their questions.
In rare cases, you may find that "maximizing value to your customers" to generate your needed level of seasonal sales means you have to pivot your product set a bit. Many businesses became adept at these types of pivots at the start of the pandemic - as apparel brands made masks, distilleries made hand sanitizer, and restaurants created wonderful takeout experiences. Look at your product set, and evaluate how your customers will view them during a period of financial uncertainty. Suppose you are concerned that consumers will not well receive your products amid an economic slowdown. In that case, this could be an interesting time to consider adding a new, more functional line of products to offer.
Finally, consider incorporating more flexible payment options to amortize spending over an extended period. For example, in Q1 or 2022, "Buy Now, Pay Later" accounted for 9% of global digital expenditure. Pay Over Time (POT) is another emerging payment approach.
Trend #4: Sustainability will continue to be a core differentiator, driving decisions for many consumers.
We are grateful for this one! Through the pandemic and now inflation and economic uncertainty, many shoppers are still making sustainability a top purchasing priority. According to Salesforce research, over 88% percent of consumers expect brands and retailers to state their values clearly, and 64% will reject a brand whose values don't align with their own. Over 83% of shoppers will seek out sustainable brands and products this holiday. This data may seem surprising, but our research reinforces this concept: businesses that maintain and increase their commitment to sustainable initiatives and products during a recession come out on top.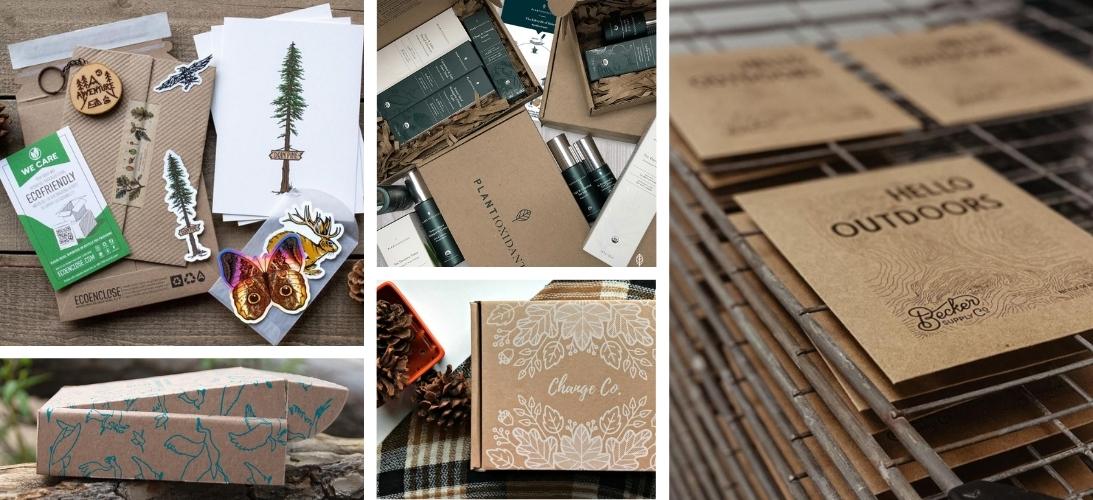 What this means for businesses. Find ways to increase your commitment to the environment by sourcing more eco-friendly raw materials, transitioning to more sustainable packaging, partnering with an environmental non-profit, etc.
And, perhaps most importantly, showcase your eco investments with potential customers. Review your website and social media channels and identify opportunities to highlight your positive impact on the planet. For example, highlight sustainable innovations you are making in a newsletter. Or simply refresh your "About Us" page to make your story and values more straightforward. Check out the assets and guidance we have created to help you tell your sustainability story.
Finally, consider giving customers rewards who are environmentally responsible with their purchases for you. For example, if they demonstrate that they recycle your packaging, offer a small amount of store credit. If you set this program up such that customers have to showcase their recycling of your packaging on social media, this gives you the bonus of extra marketing. Ask your customers to send your products back to you at the end of their useful life, so you can responsibly recycle them or (ideally!) repurpose the materials. These trends are already happening among larger brands: Kiehl's customers earn loyalty rewards when they bring empty packaging back in. Starbucks has given points to customers who bring refillable, reusable cups.
As described above, we believe shoppers might purchase fewer gifts this year but will make their purchases more thoughtfully than ever. Make sure you stand out from traditional businesses as being values-aligned with your potential customers so they recognize that purchasing with you is a vote for the future of commerce they want to see.
Trend #5: First party data is now the priority (AKA brands need to get to know their customers rather than relying on cookies).
Data laws are becoming (thankfully) stricter and stricter. Today 30 states have laws in place governing data collection and use, and in 2023, five new, more stringent privacy laws will go into effect across the country:
The California Privacy Rights Act (CPRA; replacing the California Consumer Privacy Act, or CCPA)
The Connecticut Data Privacy Act (CTDPA)
The Colorado Privacy Act (CPA)
The Virginia Consumer Data Protection Act (VCDPA)
The Utah Consumer Privacy Act (UCPA)
Many online businesses will need to prepare for compliance with these new laws.
But, all online businesses are adjusting to a new (much better!) reality in which Google and other ad platforms will stop supporting cookies in 2023.
As a user, this theoretically means that you'll stop getting those creepy ads that follow you around the internet (though Google has developed an approach - Topics - that will still feel somewhat creepy). Any business that relies on ads with platforms like Google or Meta will likely find a drop in the efficacy of this spend. Additionally, many brands that rely on newsletter data will continue to see the accuracy of that information decline.
This means many businesses are investing in what we believe should be the focus - getting to know their community and customers and then communicating with them in directed and customized ways. This is often referred to as "first-party data." Brands preparing for this prioritize loyalty programs, downloadable content behind an email firewall, videos/webinars that viewers need to register for, etc.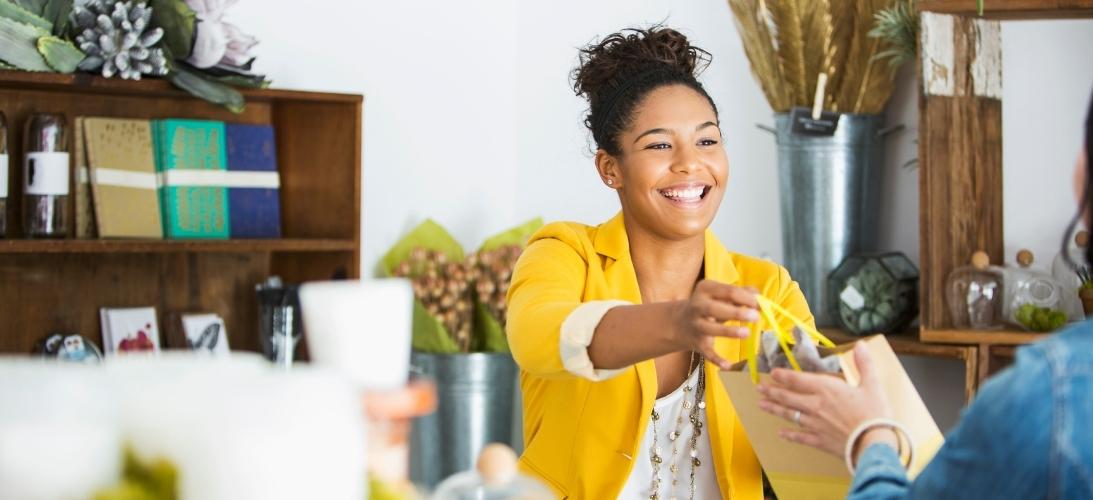 What this means for businesses: Build the right programs for this economic climate that help you engage with and get to know your customer base.
As shoppers spend less, you can't rely as much on purchases to engage your customers. Instead, focus on experiences and emotional rewards. For example
Rewards customers who join your loyalty program or sign up for your newsletter by offering them early access to new products, asking them to help test and give feedback on new offerings, or giving them free carbon-neutral shipping.
Create a live event (that customers must register to enter) in which you demo your products, give customers behind-the-scene views into how products are made and packaged, and answer people's questions about how to use your goods.
Your customers are eco-conscious and demand high levels of transparency. Create a guide that details your product's impact and supply chain and showcases how you've considered ethics and the environment across your product manufacturing. You can make this free and easily accessible behind an email firewall to help draw these users in as part of your community.
Trend #6: Paid advertising is slowing down. Telling your story is taking its place.
Paid advertising is down due to the economy and the declining efficacy of ad spending (for several reasons, including the death of cookies as outlined above).
In the second quarter of 2022, Meta saw its revenue fall for the first time. Microsoft reported a revenue hit of $100 million during the same quarter from a reduction in advertising spending. Traditional media outlets, including The New York Times Company and Gannett, have also seen slowdowns in advertising. In a letter to investors, Roku, which makes streaming media players, said: "there was a significant slowdown in TV advertising spend due to the macro-economic environment."
What this means for businesses: If ad spending is a significant driver of your sales, this could be a time to diversify your sales and marketing efforts.
If these trends are bigger than the current economy, this is something we welcome. EcoEnclose has a mission to make eCommerce a regenerative force for the planet. We believe this is much more feasible if eco-conscious, ethical brands gain traction without relying on Google and Meta advertising for their transactions. We hope brands see this as a period to invest even more in telling their own and building their customer communities. Examples of values-aligned strategies include:
Building a customer referral program
Developing and distributing an industry-leading guide for your customers
Engaging in affiliate marketing partnerships
Guest authoring content
Writing thought pieces
Trend #7: Many companies are over-inventoried.
The supply chain shocks and resulting astronomical lead times that the entire business world experienced in 2020 and 2021 led most businesses to buy excessive volumes of raw materials and supplies this time last year. As Q4 2021 sales unfolded (which were lower than what many brands forecasted), and the economic challenges of 2022 came on us, many brands now find themselves holding a lot of inventory - of raw materials, operational supplies, packaging, and finished goods.
What this means for businesses. Leverage the holiday season as a strategic time to sell any over-inventoried items. Review your current stock levels and identify things in particular abundance.
Consider:
Can these items be tweaked and revamped into something unique for the holidays?
Can I bundle these items into a broader package or offering that can be particularly exciting for someone to receive?
Can I put a unique program into place that might encourage purchases? For example, a buy one give one campaign allows your customers to make a purchase, and you donate one of your products to a relevant nonprofit or cause.
Alternatively, can I create a special that allows customers to purchase multiple of an item so that your customer can gift it to different people? One approach could offer discounts on multiples of a single item or get free shipping to second or third addresses on a gift order.
Trend #8: Cash might be tight for many businesses.
Brands that are high on inventory and have invested in their systems, infrastructure, and people over the last two years to manage their pandemic spike in sales are likely also dealing with another challenge - cash is tight.
When cash is tight, everything is more stressful and difficult - purchasing, hiring, managing your team, investing in marketing and advertising, etc.
What this means for businesses. Plan purchases in ways that ensure you have needed inventory on hand while also balancing cash, and consider financing options that can help you bridge the season.
For example, suppose you typically use custom packaging from EcoEnclose but are in a tight cash position right now. In that case, you might be nervous about placing an order for thousands of printed mailers without knowing what holiday sales will look like. You also recognize that lead times on custom packaging require you to make that purchase a month before you need and will generate revenue on them. One approach is to be more conservative about the number of printed mailers you purchase. Then, be comfortable purchasing stock blank mailers mid-holiday season to replenish your supplies if your sales are higher than your conservative forecast.
Additionally, look at other costs across your business and how to manage them best to preserve cash. For example, can you cross-train team members across multiple departments for a season to help avoid the financial burden of added hiring? Are there supplies you can do without for this holiday season?
Finally, if you are struggling with cash, this could be an excellent time to consider financing to bridge you from now through the peak of holiday sales. Various firms now exist to give small businesses alternative, quick financing options that help fund marketing efforts, open purchase orders, and more. A line of credit with a traditional bank is still a powerful tool for periods like this. And new credit cards have emerged that enable you to pay your suppliers right away while having a 60-day window to make your payments.
Trend #9: Omni-channel marketing is here to stay as is diversifying into brick-and-mortar, SMS, and other channels.
Omni-channel is a fancy term that means a brand sells across multiple channels - its website, Etsy, Amazon, Walmart, Instagram, and more. Many brands have been doing this since before it was a word. In the brick-and-mortar world, brands sold in their storefront and department stores. However, many online stores found their footing on Etsy and then created their eCommerce website while maintaining their Etsy shop.
An essential aspect of effective omnichannel marketing for D2C brands is that brands focus on delivering a unified, consistent message across all of these different channels (versus simply having a presence on other channels).
Omni-channel has proven to be a strong customer acquisition strategy.
Many shoppers will begin their journey on Etsy, Amazon, or Walmart's site. Others will start on TikTok or Instagram. Many will start on Google. Having a presence across these platforms gives brands a better chance of getting in front of interested customers. Additionally, in 2022, omnichannel went much farther than simply being across multiple platforms. SMS marketing is now a core component of omnichannel marketing. Additionally, recognizing that shoppers want to return to stores post-pandemic, some digital brands are investing in popup storefronts to further engage with their customers.
What this means for businesses. Evaluate your channel strategy and identify one or two channels to expand into (or channels you already leverage but can improve your marketing and messaging).
Map out the current channels where you have a presence. Then list out new options. Evaluate those options based on (1) fee/cost structure, (2) whether or not they will align you with your desired customer base, (3) your ability to tell your unique brand story on that channel, (4) your estimated conversion rate for that channel, and (5) effort/time required to get up and running on that channel.
Then, use this audit to identify one or two channels to expand into before the holiday season.
Potential "channels" to evaluate include:
New marketplaces: Etsy, Walmart, Amazon, Wish, eBay, Facebook, Instagram, etc
Physical presence: Popup store, permanent physical store, BOPIS stand (i.e., a stand simply for local customers to pickup orders)
New marketing channels: SMS, Video Presence