Case Study | Bedrock Sandals
Bedrock Sandals Develops A Stellar Unboxing Experience
From hand-sketched artwork to printed shipping box, Bedrock Sandal's sustainable packaging journey helped pave the way for the future of algae ink in custom eCommerce packaging.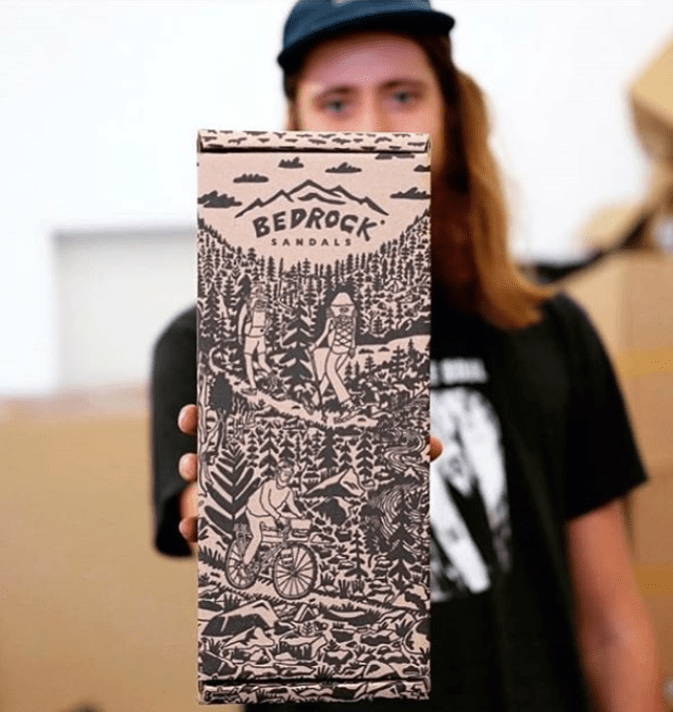 Footwear Built To Free Your Outdoor Soul
Bedrock Sandals are freedom footwear for the great outdoors. While working outdoor field jobs in Northern California, Dan Opalacz and Nick Pence realized the need for premium quality sandals that could withstand their adventurous lifestyles' heavy wear and tear. Today, the Bedrock team thoughtfully assembles every sandal in their small Richmond, California Headquarters, with a commitment to respecting and protecting people and the planet. Proud members of 1% for the Planet, they donate 1% of their sales to help conserve and restore the environment. In addition, bedrock is committed to the durability and long-term ownership of its sandals. They have a rock-solid warranty and an affordable Re-Soul program that encourages customers to repair their sandals rather than replace them.
Their Vision and Our Partnership
EcoEnclose has been working with Bedrock since 2016.
When they first came to EcoEnclose, they were looking for beautiful, 100% recycled shipping boxes that could live up to their eco ideals and highlight the unique adventurous spirit of their brand.
Bedrock team member Matt McAdow, an extraordinary artist and graphic designer, hand-sketched a stunning design that illustrated a variety of Bedrock-inspired adventures: fishing, rock climbing, hiking, mountain biking, and more.
Our art department worked to align Bedrock's design with their box dieline, convert the hand-drawn art into a print-ready art file, and create a gorgeous printed box.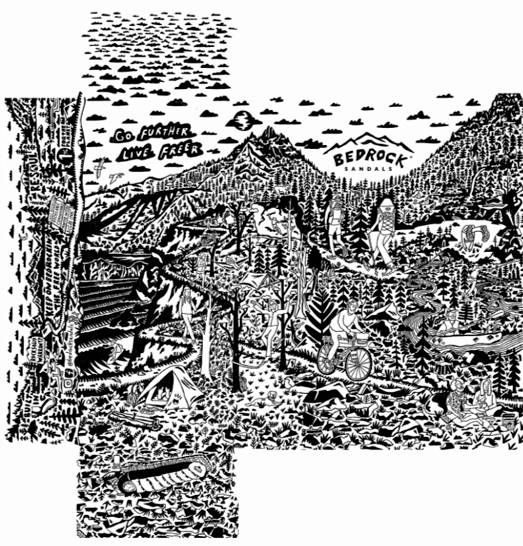 In 2017, Bedrock began selling through retail channels and simply used their eye-catching shipping boxes as their shelf-ready boxes. That year, Bedrock also launched the Re-Soul program and worked with EcoEnclose to create branded 100% Recycled Kraft Mailers designed to ship re-soled sandals to customers.
That same year, they also became the first company in the world to print all their boxes with black Algae Ink. At the time, Algae Ink was still a new technology that most brands were reluctant to try. However, bedrock's willingness to dive into this untested ink was a key reason EcoEnclose and LivingInk Technologies were able to iterate on and improve the algae ink formulation.
Bedrock's business grew steadily over several years, and they worked with EcoEnclose to establish a recurring 5,000 unit box order cadence.
In 2021, Bedrock approached EcoEnclose about their operational challenges, mainly because the storage of 5,000+ shipping boxes at a time was starting to become a significant issue for them.
We worked with them to:
Transition to Inline box printing and production, a process by which corrugated sheets are printed before they are cut. This process is only feasible at high volumes and requires an upfront investment in tooling, but the long-term benefits are worthwhile for a brand like Bedrock. This transition to higher volume produced allowed us to reduce the unit costs of their boxes.

Hold a portion of their inventory for them, shipping out boxes as needed to replenish their inventory. This approach of holding inventory allowed us to establish an even more consistent reordering process with them.

Rethink the palletization and master-casing of their boxes. This transition cut the pallet and storage requirements for their boxes in half.
Over the past six years, Bedrock's commitment to sustainable packaging has saved significant resources. In 2021 alone, their 100% recycled shipping boxes printed with black algae ink saved: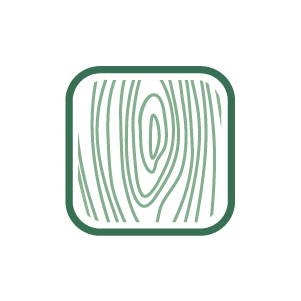 123,701 lbs of wood, equivalent of 331 trees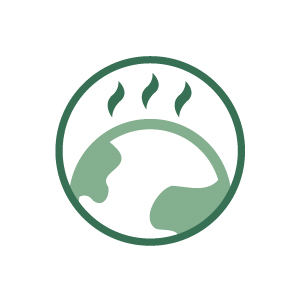 194,168 lbs of CO2e, enough to make 9,910 gallons of gasoline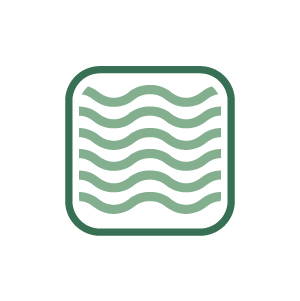 86,467 gallons of water, equivalent to 8,235 5-minute showers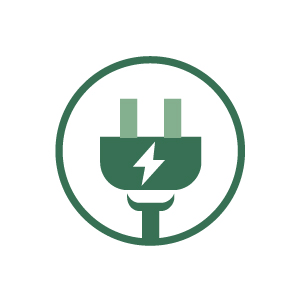 193 mBTUs of electricity, enough to power the average US household for 1,826 days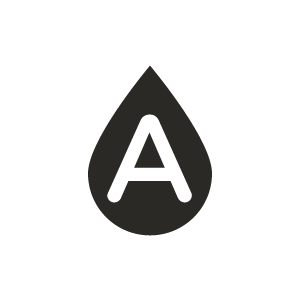 229 lbs of CO2 from the atmosphere by using 130 lbs of black algae ink in their design