Eco-Friendly Gifts for the Person Who Deserves to Be Pampered
TAKE ME BACK TO THE ECO-FRIENDLY HOLIDAY GIFT GUIDE!
Too many people forget to take time to take care of themselves! This list of gifts is perfect for that person who forgets to take time out to pamper themselves. And check out our Health and Beauty Pinterest Board, where we showcase the many sustainable brands we work with, for many more git ideas!
$20 USD
Be Green Bath and Body is a family-owned and operated business that has been making non-toxic skincare products since 2008 when their founder, Karen Roche, a breast cancer survivor and black belt in Krav Maga, was on a quest to find a way to nourish her skin safely. They use ingredients that are found in nature and that come from real plants and bees (not synthetics). Ingredients are easy to pronounce, many are organic and all have been researched for safety. Their products are made in Massachusetts in small batches to ensure freshness. This wonderful Rosehip Regenerative Serum oil helps skin look better and feel better during the dry, cold winter months.
$59.99
Bee You Organics handcrafts organic and natural makeup and skin care in small batches using absolutely no water, alcohol, preservatives or anything else besides pure nature.
Not only is their packaging eco-friendly, they also offer a return, refill and recycle program. AND they beekeep. This awesome Pampering Gift Set includes Himalayan and Dead Sea Bath Salts with Organic Lavender and Rose to relax in, Organic Shea Sugar Scrub to scrub away any rough or dry skin, leaving skin ultra hydrated and a gentle Exfoliating or Detox Face Mask, complete with wooden mixing bowl and bamboo fan brush.
$60
Plaine Products is one family's answer to the earth's single-use plastic crisis. Offering a line of toxin-free personal care products on a per-item or subscription basis, Plaine Products come in aluminum bottles that can be sent back and refilled time after time. The first of its kind and founded in 2017, Plaine Products has started a trend in personal care products that is quickly catching on, offering an alternative to single-use containers. Based in Cincinnati, OH, all of the products are vegan, non-GMO, cruelty-free, biodegradable, color-safe and free of parabens, sulfates and toxins, good for the body and the planet. Plaine Products is proud to be reducing waste and helping stop the spread of single-use plastics. Above all - these products WORK! They make your hair feel and smell great!
$20 USD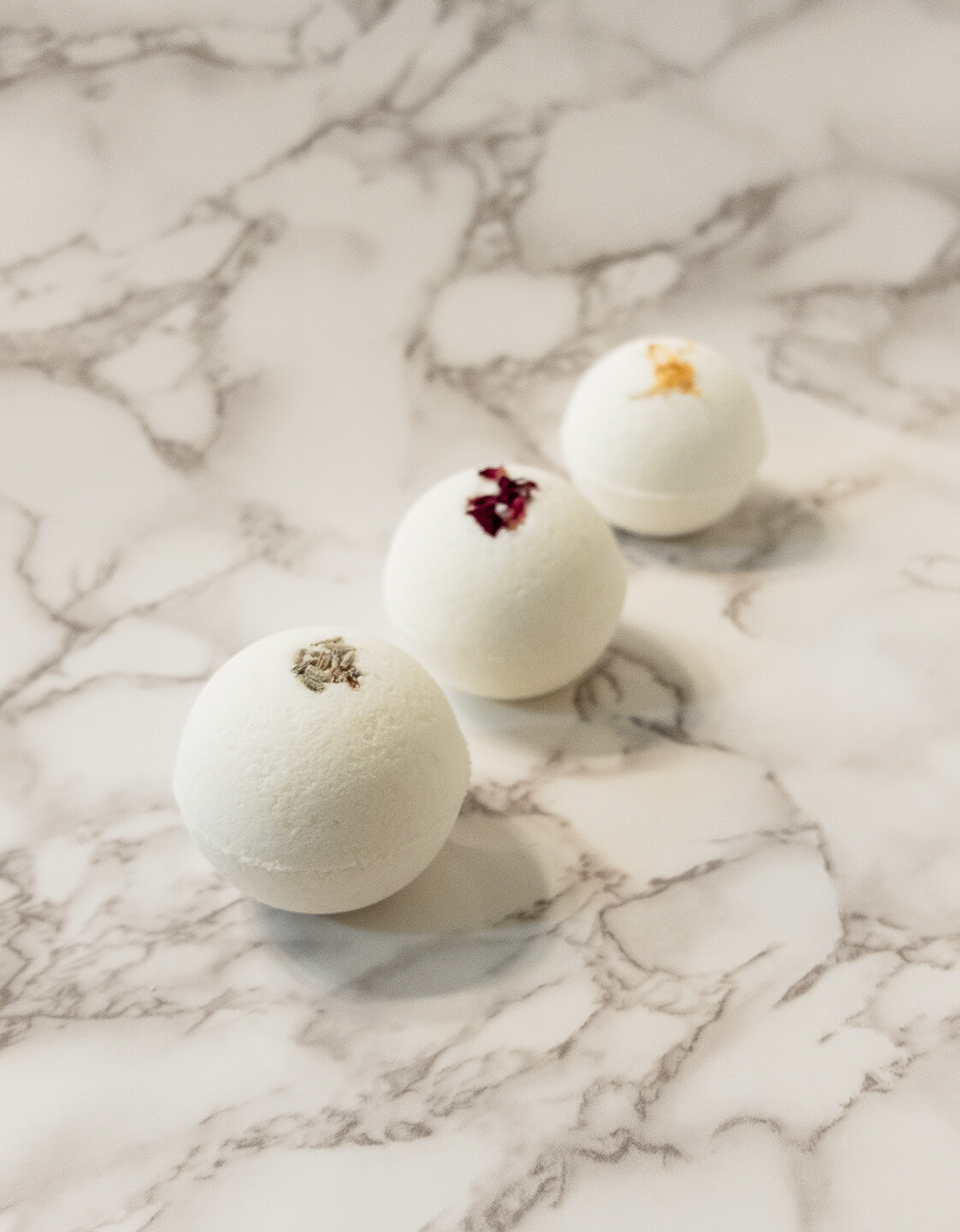 Luna Volta is a woman-owned, plant-based wellness company committed to honoring our planet. We focus on regenerative hemp and believe in quality, design, and planet as our core values. These luxurious microgravity CBD bath bombs mix skin-loving moisturizers, plant-derived essential oils, and 20mg of Luna Volta's full spectrum hemp extract each. What a unique take on the relaxing bath time ritual.
$39.75 USD
Treat your loved one with the Alō Signature Soapbox. Packaged in our 100% recycled boxes, you'll receive 4 bars of natural handmade soap with a wooden soap dish (made from reclaimed wood).
Peppy

is a refreshing citrus mint bar that will energize your day with a morning shower, or brighten the mood as you wash your hands at the kitchen sink.

Pure

is a skin-loving bar to clean even the sensitive of skins from head to toe.

Calm

is a lavender filled moment of serenity that is a must-have for a relaxing bath.

Clear

is a natural body and complexion bar for deep cleaning and clarifying, without drying out the skin.
Our wooden soap dishes come in a variety of shapes, colors, and sizes. Each one is unique as they are cast off end pieces from larger projects that found their way to glory as soap decks!
$35 USD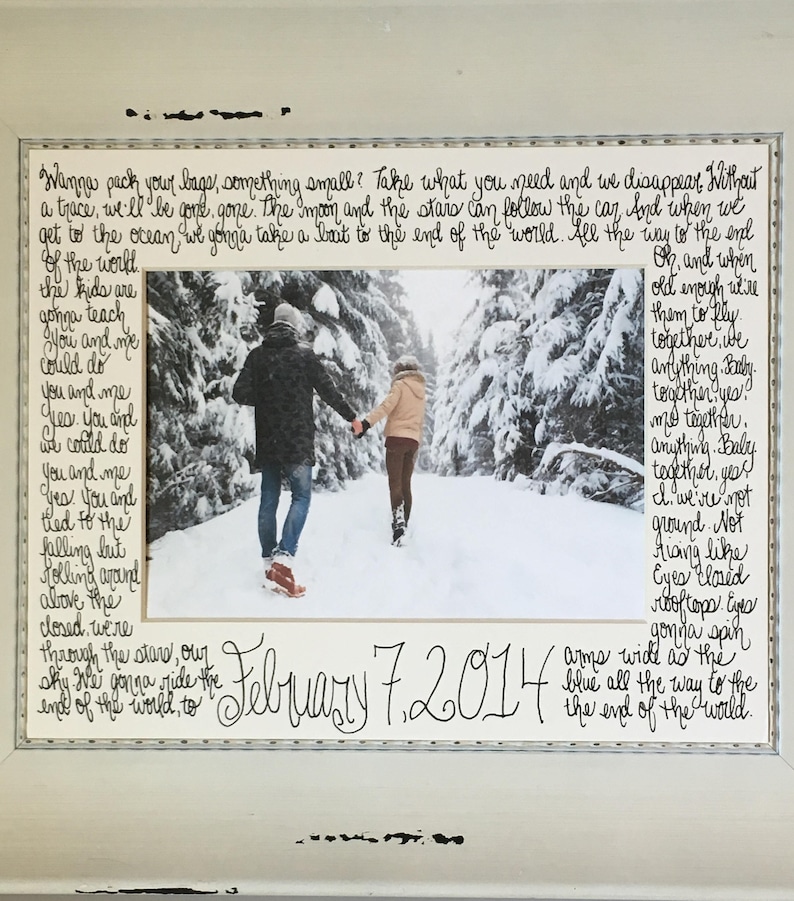 Sometimes what they want more than anything is a "thank you" or "I love you." Remind them of this every day with this awesome, personalized photo mat. Casual Calligraphy was created on the belief that WORDS MATTER. This company provides heartwarming, personalized gifts that allow people to say THANKS in a creative and personal way. She works with a Georgia company that cuts the photo mats and places an emphasis on recycling. Every piece is hand-lettered in Connecticut.
$40 USD
Rich and intensive cannabis infused body cream for daily use. Extremely hydrating and invigorating. Ideal for all skin types and for dry climates. This refreshingly scented body cream boosted with mandarin, cedar and geranium alleviates dryness, hydrates and relieves tension. Apothecanna is on a mission to spread the wisdom of traditional plant medicine. Products are formulated with natural, nutritious ingredients to help balance the body and the senses. They thoughtfully source organic and wildcrafted essential oils from their native regions. Every ingredient we use is an 'active' ingredient for a specific therapeutic purpose, and no artificial ingredients, fillers, parabens or GMO ingredients are used.
$13 USD
Clear Springs Soap Company is truly unique in the landscape of gorgeous, handcrafted bar soaps. Their soap utilizes camel milk, which contains so many benefits and nutrients to help you feel amazing. They use seed paper bands around their soaps. Tickle Me Spearmint is a fan favorite - sure to turn a showering experience into a tingling delight of aromatic smells of Spearmint and Eucalyptus. Its a great gift for that person who is too busy to pamper themselves but can find time to turn a quick shower into a retreat.
$24 USD
Pure nourishment and lasting comfort for lips. A synergistic organic blend of botanicals that soothe, condition and protect delicate skin with one creamy, luxurious swipe. Lux is certified organic and is formulated without Petroleum, Polybutene, Silicone, Dimethicone or Polyacrylamide. Vapour is an awesome company to support this season! They are deeply committed to ingredient purity, product performance, transparency, health, sustainability and enhancing beauty across the spectrums of age, race and gender. When choosing ingredients, Vapour considers their impact on habitat, water supplies and aquatic life. They have a goal of being 100% Daylight Solar by 2022. Today they use 50% renewable energy at our headquarters, manufacturing, warehouse and research facilities in Taos, New Mexico. 97% of their products are formulated without water and 100% of their lip and cheek products are waterless.
$79.95 USD
Capri Botanicals is a sustainable and organic hemp farm that believes in small batch farming and crafting in order to maintain environmental integrity and growth. Small batch hemp farming allows them to use biodegradable weed mat versus industry standard plastic. They practice no-till and work with the soil food web to foster natural and effective plant growth. This CBD is then gorgeously bottled in opal glass bottles, and aluminum caps to reduce any plastic usage. A portion of proceeds are are donated to planting trees around the world.
$39 USD
Integrate powerful antioxidants, raw organic plants, flower essences and sea extracts to polish, soften and smooth skin with this dual-action exfoliating scrub. Dead Sea Salts and rich papaya enzymes promote the absorption of a nourishing botanical cocktail.