Eco-Friendly Holiday Packaging for Every Industry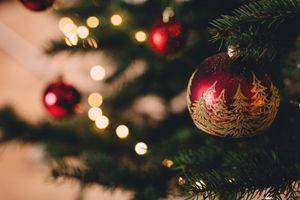 The aesthetics and sustainability of your packaging always matters.
During the holidays, it matters even more.
Impress new customers
The holidays are a time when many companies gain a plethora of new customers. Taking the time to invest in thoughtful packaging can help build loyalty and referrals from these first time buyers.
Convey Your Commitment To Sustainability
Many holiday purchases are delivered directly to the recipient. This brings the added responsibility of ensuring packaging that conveys how much care loved ones put into their purchase. If your sustainability and ethics are a big part of your brand, your customers will want their recipients to know. Ensure your packaging aligns with your brand and does justice to the efforts your customers made.
Reduce waste
The holidays are an embarrassingly wasteful time. Taking thoughtful steps with your packaging can help replace wasteful, virgin, nonrecyclable packaging and wrapping paper with your more sustainable alternatives and reduce the time and need for gift wrapping in the first place if your shipping packaging can go straight under the tree.
Explore our holiday packaging ideas by industry aimed to help reduce waste, showcase your brand, and celebrate the season.
While the recommendations across industries are unique, the themes are similar.
Maximize recycled content
Ensure items are recyclable
Develop packaging that replaces the need for secondary gift wrap
Provide end-of-life instructions
---
---
Shop Holiday Packaging Options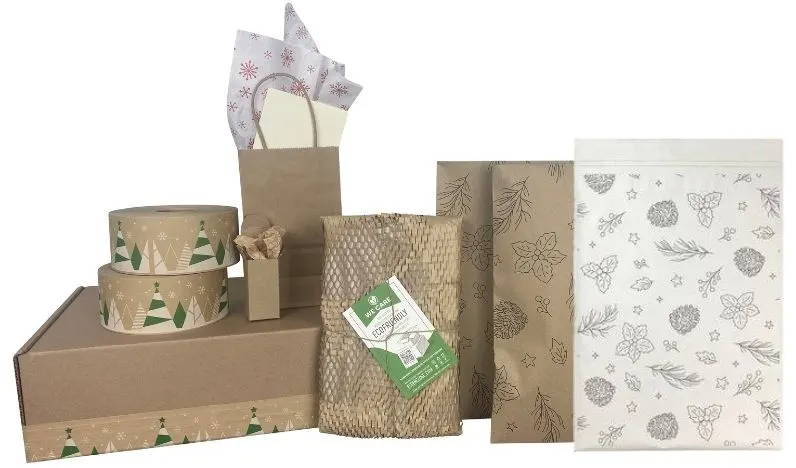 Elevate your holiday packaging with eco-friendly shipping supplies. Available in preprinted festive designs, our poly and paper mailers, water-activated tape, and tissue paper are sure to spread holiday cheer this season.
Round out your packaging strategy with sustainable accessories such as custom stickers and notecards, void fill and cushioning, and more.