Glassine Bags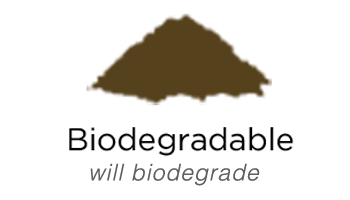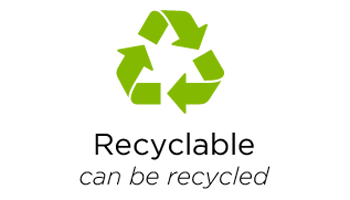 ---
Elevate the customer experience with branded bags!
Looking for a curbside recyclable, naturally biodegradable alternative to a clear poly bag, for your internal packaging needs? You Got It!
Introducing the Eco Glassine Bag, a wholesale packaging solution that is:
FSC certified, made with virgin paper
Curbside recyclable
Resistant to humidity, atmospheric moisture and dust in transition but still offers breathability
Smooth and toothless, so no paper fibers get onto your goods
Naturally biodegradable (though recycling is recommended over composting!)
Transparent enough to be able to scan a barcode through
Durable enough for your supply chain - from your manufacturers to your distribution centers to your customers
Deciding between the Eco Glassine Bag or the Flap & Seal? One is curbside recyclable and paper-based. The other is 100% recycled and recyclable in thin film. This isn't an easy decision and one that should be based on your sustainability goals and supply chain needs!
Click here for a full comparison to help you make your decision
.
| | | | |
| --- | --- | --- | --- |
| Smaller Sizes: 6x1.5x8. 8x1.5x9.75 | Discount | Larger Sizes: 9.75x1.5x11.75, 11.75x1.5x15.75, 13.75x1.5x19.75 | Discount |
| 4-11 units | 5% | 3-8 units | 5% |
| 12-23 units | 8% | 9-23 units | 8% |
| 24-47 units | 10% | 24-47 units | 10% |
| 48+ units | 15% | 48+ units | 15% |
Features
100% paper (no silicone or poly additives or coatings)
21.5 lb guage
Resealable seal strip
Side gussets of 1.5"
Translucent (ability to scan barcodes through it)
Vent holes
Acid free (pH ranging from 7-9)
Five sizes to choose from: 6x8", 8x9.75", 9.75x11.75" and 11.75x15.74" (all of which expand up to 1.5")
Weights and Dimensions By Bag Size
If you're looking for the weights and dimensions of a specific product listed above, look no further! Find the product size and bundle/case type that you are considering in the table below.
| | | | | | | |
| --- | --- | --- | --- | --- | --- | --- |
| Product Code | Product Description | Parcel Weight (lbs) | Parcel Dimensions | Mailer Weight (lbs) | Mailer Weight (oz) | Inside Mailer Dimensions |
| GB6x1.5x8-25 | Glassine Bag - 6 x 1.5 x 8" - Bundle of 25 | 0.2375 | 10.5 x 6.75 x 0.5 | 0.0095 | 0.152 | 6" x 1.5" x 7.75" |
| GB6x1.5x8-250 | Glassine Bag - 6 x 1.5 x 8" - Case of 250 | 2.375 | 10.5 x 6.75 x 2 | 0.0095 | 0.152 | 6" x 1.5" x 7.75" |
| GB8x1.5x9-25 | Glassine Bag - 8 x 1.5 x 9.75" - Bundle of 25 | 0.3425 | 12.5 x 8.75 x 0.5 | 0.0137 | 0.2192 | 8" x 1.5" x 9.5" |
| GB8x1.5x9-250 | Glassine Bag - 8 x 1.5 x 9.75" - Case of 250 | 3.425 | 12.5 x 8.75 x 2 | 0.0137 | 0.2192 | 8" x 1.5" x 9.5" |
| GB9x1.5x11-25 | Glassine Bag - 9.75 x 1.5 x 11.75" - Bundle of 25 | 0.49 | 14.5 x 10.5 x 0.5 | 0.0147 | 0.2352 | 9.75" x 1.5" x 11.5" |
| GB9x1.5x11-250 | Glassine Bag - 9.75 x 1.5 x 11.75" - Case of 250 | 0.49 | 14.5 x 10.5 x 2 | 0.0147 | 0.2352 | 9.75" x 1.5" x 11.5" |
| GB11x1.5x15-25 | Glassine Bag - 11.75 x 1.5 x 15.75" - Bundle of 25 | 0.72 | 18.5 x 12.5 x 0.5 | 0.0216 | 0.3456 | 11.75" x 1.5" 15.5" |
| GB11x1.5x15-250 | Glassine Bag - 11.75 x 1.5 x 15.75" - Case of 250 | 7.2 | 18.5 x 12.5 x 2 | 0.0216 | 0.3456 | 11.75" x 1.5" 15.5" |
| GB13x1.5x19-25 | Glassine Bag - 13.75 x 1.5 x 19.75" - Bundle of 25 | 0.9667 | 22.5 x 14.5 x 0.5 | 0.029 | 0.464 | 13.75" x 1.5" 19.5" |
| GB13x1.5x19-250 | Glassine Bag - 13.75 x 1.5 x 19.75" - Case of 250 | 9.667 | 22.5 x 14.5 x 2 | 0.029 | 0.464 | 13.75" x 1.5" 19.5" |