9 Reasons Our Custom Shipping Boxes Are Better For Your Brand
Jun 27th 2018
9 Reasons Our Custom Shipping Boxes Are Better For Your Brand
Products developed...check! Website up...check! Social media feeds launched...check! Bank account set up...check! Packaging and shipping strategy…?
For many Commerce businesses, finalizing the packaging solutions they'll use to ship their products happens right before they launch. It leaves people frantically asking questions like...should I use corrugated boxes for shipping or should I go with mailers? What size and style shipping box would I need? Should I try to get custom branded packaging?
If you are in the beginning stages and haven't begun exploring the wonderful world of eCommerce shipping supplies yet, check out our Ultimate Guide to Shipping Boxes to understand your options. If you've done a bit of research and think that shipping boxes are ideal for your business, read on for ten reasons why we believe our recycled custom shipping boxes are the right solution for your business:
1. Beautiful, presentation style shipping boxes
EcoEnclose offers six different styles of shippers (often referred to as cardboard boxes). Three of them (tab-locking boxes, literature mailers, and one panel folders) make for excellent presentation and can really "wow" recipients. These boxes work well for medium or small shipping boxes (up to 14"x14"x4" or so).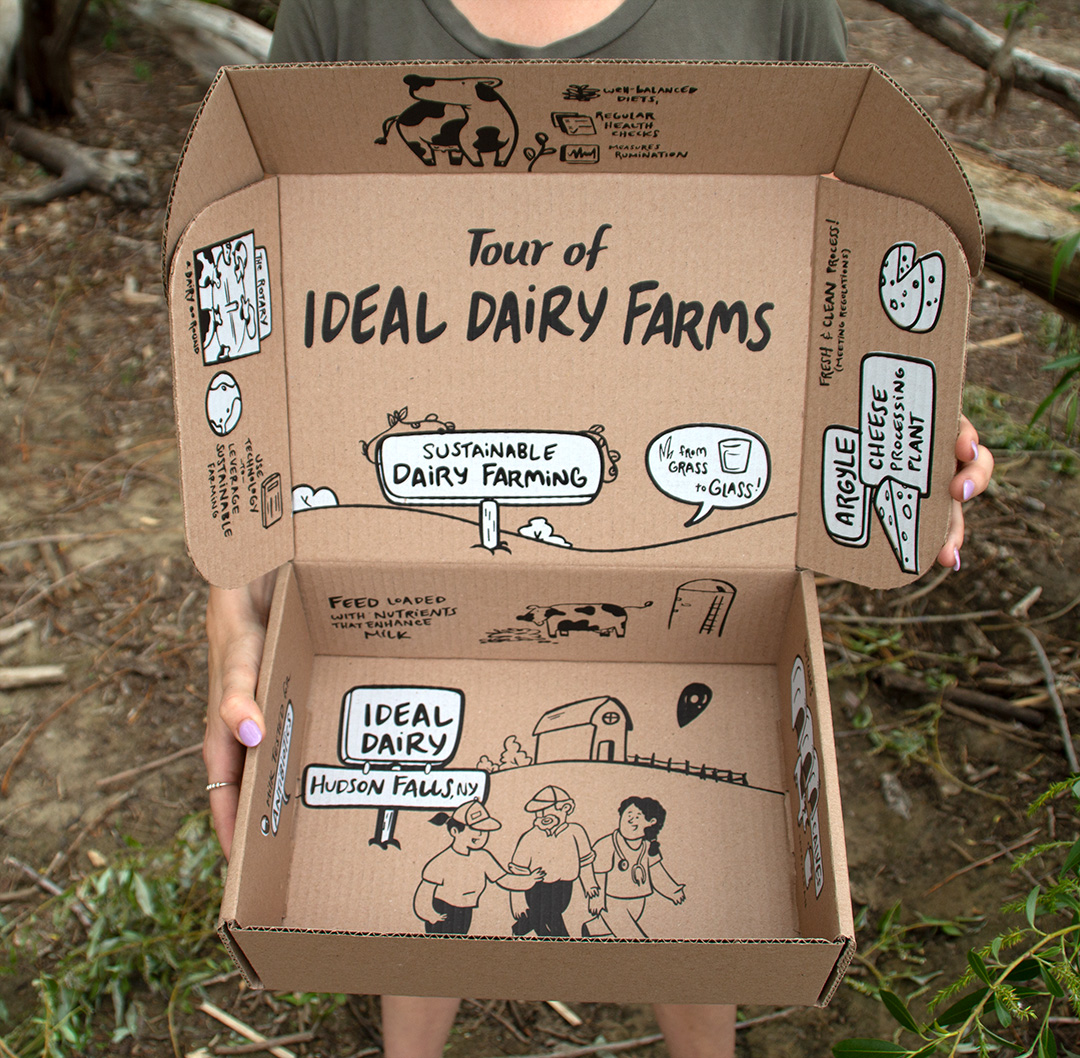 If you are looking for large and really strong shipping boxes, and one that is more functional than presentation-focused, we also offer Regular Slotted Container (RSC) and a Five Panel Fold (FPF) box styles.
2. Perfectly sized boxes, every time
EcoEnclose only sells custom shipping boxes. Every single box we send out has been custom cut to the specific dimensions you have ordered. Instead of searching our inventory for a box size that might work for you, you can lay your products out, measure them, and then tell us exactly what size you need for your shipments.
The fact that our custom shipping boxes are perfectly sized for your needs is awesome for a few reasons. First and foremost, customers love it. Wasteful, excessive packaging is one of the biggest turnoffs for an online shopper, and many consumers have been known to take to social media when an offensive package lands on their doorstep -- #packagingfail. On the other hand, neat, perfectly sized packaging with contents snug within their shipping box is much appreciated by customers.
Second, it may mean cheaper outbound shipping for you. In the era of dimensional weight shipping, a large box that is full of air can add high costs to your shipping bill. Finally, custom sized packaging means you don't need as much, and potentially any, void fill. Good for your wallet, the planet and your fulfillment operations.
3. Your choice of corrugated sheet style
EcoEnclose offers four different types of corrugated sheets. For each box style, you can choose which corrugated sheet type you want (you'll see on our site that different box styles give you the option to select the sheet types that we know will work well for it). Corrugated sheet type is defined by strength (or ECT) and flutes (the height and tightness of the s-shaped, wavy paper between linerboard). By offering four different sheet types, we allow you to design the box with the strength and style that best matches your functional and brand needs.
For example, our 32ECTE (often referred to as "e-flute") is a sleek but strong corrugated sheet type that is an excellent choice for presentation style boxes. On the other hand, our 44ECTC is our thickest and strongest corrugated sheet type and works very well for RSC and FPF boxes, especially those intended to hold heavy products.
Learn more about ECT (edge crush test), flutes and our four corrugated sheet styles - 23ECT B, 32ECT C, 32ECT E, and 44ECT C - in our Ultimate Guide to Shipping Boxes.
4. Custom branded shipping boxes elevate the customer experience
66% of customers appreciate branded shipping supplies when they order premium goods online, and think beautiful packaging means a higher quality and premium product inside. We can help you make that happen for your business with a myriad of custom branded packaging options.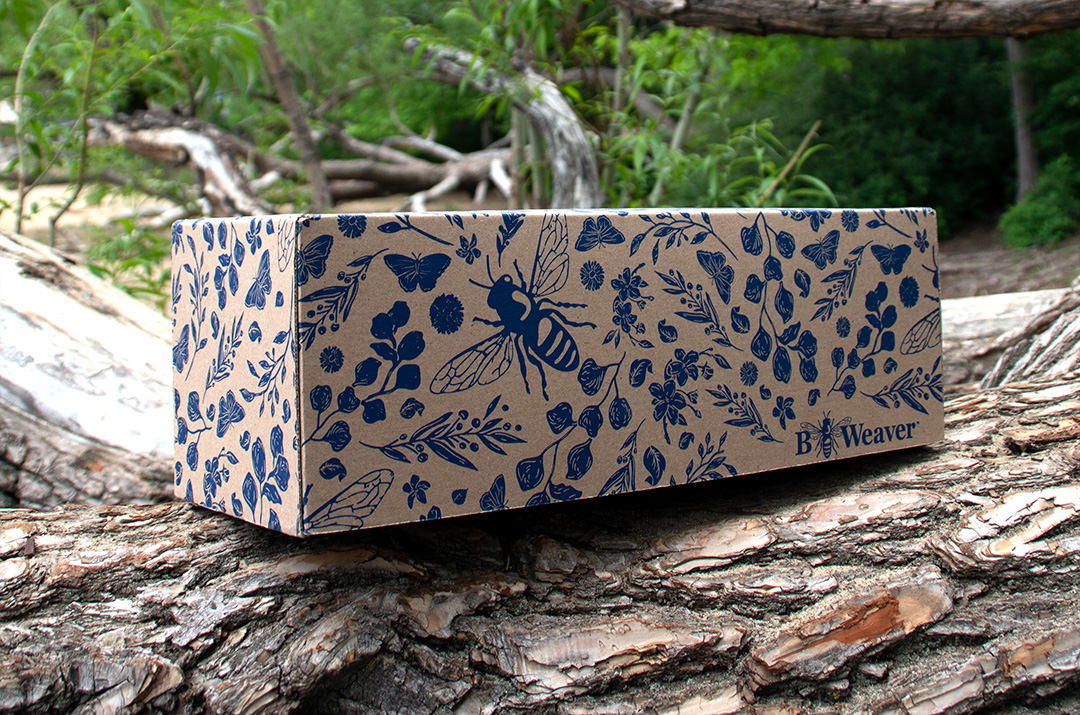 Order just 250 or more and you have the option of custom printing your shipping boxes. You can print on a single panel, all panels, both sides and in one or two colors - so you have quite a few options to design an epic branded customer experience. Print plate setup fees range from $50 to $200 and once you have your plate produced, we keep it on file for any future printed box orders. Curious what custom branded shipping boxes could look like for your business, and how it might strengthen your brand? Here are just four of the thousands of prints we've done, to get your juices flowing.
5. We have the most eco-friendly shipping boxes available, made with recycled content that aligns with your green values
Are you a sustainable business? Do you try to be thoughtful about your environmental footprint? EcoEnclose shipping boxes are 100% recycled, and made with 95% post-consumer waste. That means NO trees were harmed in the making of EcoEnclose boxes. You can't get more sustainable packaging than that! Our custom shipping boxes are the perfect addition to your green business.
6. Corrugated shipping boxes also have responsible, zero-waste end of life possibilities
Once they reach your recipients, our eco-friendly recycled shipping boxes can be reused, recycled or composted. They can be reused as a storage bin, an organizer, a kids craft project...the list is endless. They can be curbside recycled (and we are so excited to know that over 67% of cardboard is actually recycled in the US) and they can be composted at home or at an industrial composting facility.
7. Eco-friendly packaging builds loyal customers and referrals
For discerning, conscious consumers, eco-minded packaging that is made with recycled content and can be easily recycled and composted makes them 52% more likely to order from you again. In fact, eco-friendly packaging (especially custom branded eco-friendly packaging) not only builds loyalty, it also encourages referrals. 40% of consumers would share images of thoughtful packaging on their social media feeds.
So, don't just use sustainable shipping boxes, make sure you let your customers know you've gone green! We offer We Care Cards to all of our customers for free. You can insert these cards into each of your product shipments to let recipients know their packaging is earth friendly (and to remind them to dispose of the packaging responsibly).
8. Low order quantities welcome, and we offer free samples
We love to work with eco-minded businesses of all sizes and stages and give every single one of our clients personal attention and service, regardless of their scale. From the artisan who is just figuring out how to make her beautiful craft into a full blown business to the multi-national outdoor apparel company - we love and want to support conscious businesses equally.
We are excited to work with you regardless of if you need just a few shipping boxes or need thousands; whether you are placing a one time order, or will keep needing to replenish your corrugated boxes every month. And if you're still trying to figure out what size and style of box will best fit your product and business, we've got you covered. You can order a free samples (we just ask that you pay for shipping) of one, two or three sizes to compare and find the right one for you.
9. Our shipping boxes are made in the USA
That's right -- not only are EcoEnclose corrugated boxes stylish, functional AND eco-friendly, they are also made right here in the USA, from the recycled paperboard that goes into the corrugated, to the manufacturing of the corrugated sheets, to the process of cutting corrugated into your boxes - every step happens in the USA.
That is awesome for a few reasons. For us, most importantly, it is the environment. The vast majority of recycled corrugated and paperboard in this country is shipped to Asia where it is repulped into corrugated and other paper-based items that are then shipped out to other countries (and much of it back to the US). All of that shipping is pretty awful for Mother Earth.
Additionally, because we are manufacturing here, our lead times (typically boxes go out in 3 business days or less!) are much shorter than what you'll find if you order a custom shipping boxes from an Asia based manufacturer.
Finally, at any time, you can call us (an actual human will pick up at the other end) and we can let you know the ETA on your order to the day.
Shop EcoEnclose Shipping Boxes
Choose your style, size, strength, and branding to create an exceptional unboxing experience. 100% recycled, 95% post-consumer waste.
Choose from set styles, sizes, and strengths customized with your branding. Discounts help you start your custom packaging journey.
Choose from set styles, sizes, and strengths with no branding. Discounts make it even easier for you to ship sustainably.