Custom Shipping Boxes: Should You Go With Kraft or White Boxes?
Sep 30th 2021
Custom Shipping Boxes: Kraft or White Boxes?
Considering a full-print box for your ecommerce shipments? We hear from many customers and entrepreneurs about their interest in boxes that are colorful, bright, and covered front-to-back in a design. These are often referred to as "influencer boxes." The question we get a lot is: should all of my shipping boxes be high-coverage, fully printed influencer boxes?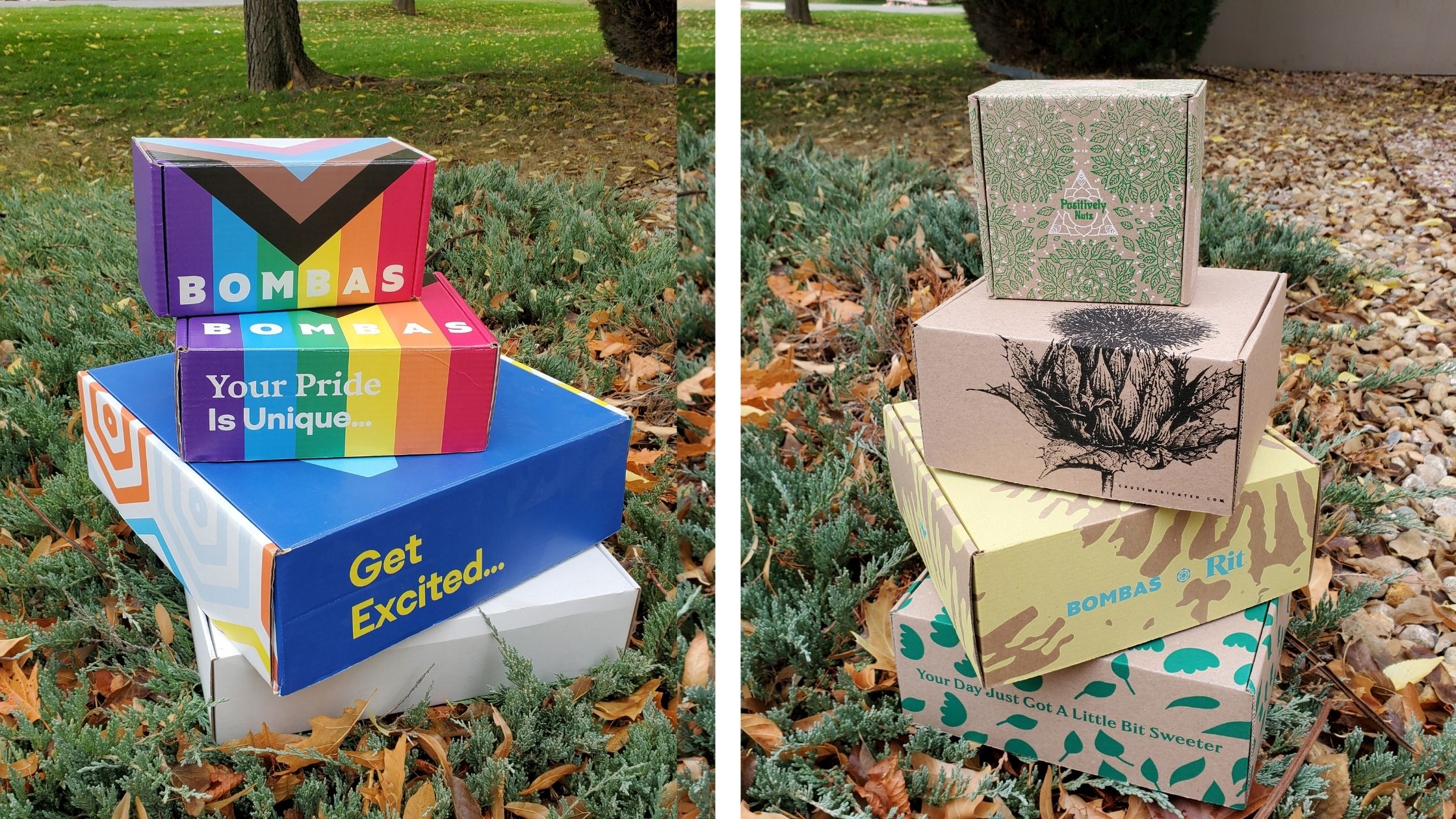 Short Answer: In Most Cases, Stick with Kraft Shipping Boxes
EcoEnclose recommends using a 100% recycled kraft shipping box for the vast majority of your shipments.
100% recycled Kraft Shipping Boxes are more sustainable and more circular. At this time, most white corrugated cardboard is made with low to no recycled content. Additionally, the high coverage, digital ink process makes them more difficult to recycle into new, high quality paper. This is why EcoEnclose has chosen not to broadly offer white boxes thus far.
Creating a bright white paper that is also 100% recycled is feasible, but is fairly difficult to accomplish, because it requires that the input sources (recycled paper) are white and/or low-ink coverage. Separating this white paper from the broader mixed paper recycling stream presents a challenge, but can be accomplished through specific recycling streams - like strictly office paper, shredded document paper, or low-ink coverage fibers. This means that it is challenging to maintain a high level of supply of 100% recycled white linerboard. Additionally, mottled white shipping boxes, when they have heavy print coverage, are coated and then digitally printed, creating a substrate that is harder to deink and convert into new paper goods in their second life.
For these reasons, EcoEnclose encourages companies to stick with 100% recycled kraft flexographically printed boxes. That said, our team is working hard to build towards materials circularity, and to eliminating the use of any virgin paper fiber from ancient or endangered forests, so we are seeking better options to create large quantities of 100% recycled white corrugate. We look forward to bringing this option to market when possible!
If you are strongly considering high-coverage printed white boxes, save these for special occasions like initial product launches, promos, and for influencer marketing. Influencer boxes are a strategic marketing tool, but often have very few (if any) additional sustainable attributes.
Deploying both types of box thoughtfully allows you to still make a profound impact on the environmental footprint of your boxes (by using domestic recycled content, and promoting materials circularity) while still utilizing an eye-catching influencer box for key marketing efforts.
A Comparison of Shipping Boxes
Sustainability isn't the only differentiating factor between 100% recycled kraft boxes that are printed on a flexo press versus white mottled shipping boxes printed digitally. Their price points, minimum order quantities, design and print capabilities and setup costs also vary drastically.
Read on for the major considerations between these two main types of boxes.
Category
100% Recycled Kraft Box
Digitally-printed Influencer Box - Mottled White linerboard
Print process
Flexographic
Digital (CMYK)
Design Capability
Flexo printing utilizes a printing plate in the shape of your design to print onto a sheet of corrugated cardboard, before it's turned into a box.

Digital printing utilizes a CMYK (cyan, magenta, yellow, key) print process, typically water-based inks. This is the same process utilized by a standard laser-jet printer. CMYK pigments are mixed to achieve the same appearance and colors as your desired design.

Colors

PMS (pantone) colors are used, which can be matched to your existing brand colors.



Low-volume (<5,000 units) production can print up to 2 colors.




High-volume (>5,000 units) production can print up to 4 colors.

Digital printing allows for any and all colors to be printed. Typically color-matching is done through RGB or CMYK values.



Since digitally-printed boxes are frequently made with white corrugated (mottled-white linerboard) colors can be matched to a white background.

Floodcoats (100% ink coverage "flooded" in one area)
While we do quite a few flood coat designs, we do warn that they can appear blotchy and non-uniform. In some cases, heavy ink coverage can warp the board.
Yes, this is feasible with minimal concerns
Full coverage print (print all over the box, inside and out):
Yes, this is feasible with minimal concerns
Yes, this is feasible with minimal concerns
Per unit cost
Very low to low.



Per unit costs continuously scale at higher volumes - the higher volume of order, the lower per unit cost.




Flexo-printing + rotary die cutting is the most cost-effective way to produce printed boxes.

Moderate to very high.



Per unit cost does not continuously scale, often the cost/unit is similar at 5 units, or 500, or 5000.




For higher volume processes (5K+ units) a material process called litho-label can be utilized for better scaling costs. This prints onto the white paper (liner) before it is adhered to the corrugated cardboard.

Setup Cost
Moderate - high.


Needed for each new box size and artwork.




Costs typically entail: 1.) Tooling (die that cuts out your box, and 2.) Printing plate.




Low-volume orders have a setup cost usually* between $90 - 300.

High volume orders have a setup cost usually* between $1,500 - 4,000.




*highly dependent on box size and printed design.

Very low - no setup cost. Setups are needed for each new box size and artwork.


For a $0 setup cost, the cost to set up and dial in print and artwork is typically accounted for in a higher unit cost.




When there is a proofing / setup cost per box SKU, this cost can usually range between $25 - 300.

Sustainability

Box Material:


EcoEnclose uses 100% Recycled Kraft corrugated cardboard, which includes 95% post-consumer waste.
All recycled content and corrugated is procured from USA-sources.
We will always work with you to customize your boxes to fit your products, to save on materials and reduce any empty (wasted) space in shipment.




Ink:

Flexographic printing allows for the use of our black (carbon-negative) Algae Ink - for an added sustainability metric!

Box Material:

Unless otherwise stated, the vast majority of white corrugated boxes have little (30%) to no recycled content. The linerboard of the corrugated (layers of paper lining the fluting of the corrugated) is typically made with virgin, bleached paper.




Ink

Digital-printing typically utilizes water-based inks.

Minimums (MOQs)

Low to moderate

EcoEnclose MOQ: 100 units

Very low

1+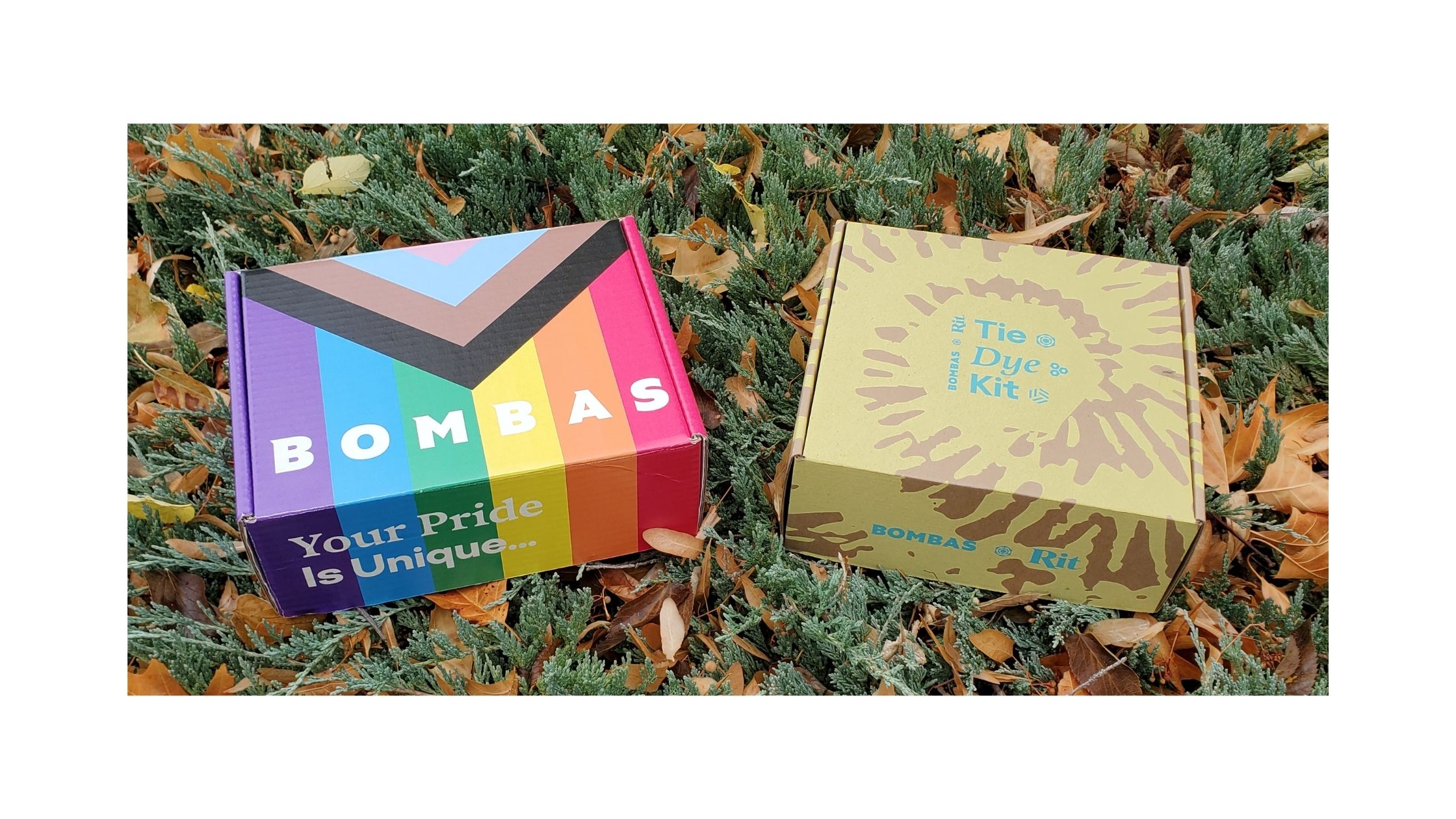 If you need more specifics on the differences, the following table summarizes two example boxes side by side, showing the options and price points of each.
| | | |
| --- | --- | --- |
| Box Type | Tab-Locking Box - 100% Recycled Kraft | Tab-Locking Box - Digitally Printed Box |
| Print | 1 color, 20% ink coverage | 4 color process, 100% ink coverage |
| Material | 32 ECT B, Kraft Corrugated, 100% Recycled | 32 ECT B, Mottled White Corrugated |
| Size | 10 x 8 x 5" | 10 x 8 x 5" |
| Quantity | 100 units | 100 units |
| Price / unit | $3.84 | $25.52 |
Want to create a memorable shipping box, without sacrificing on your sustainable packaging goals?
We know that running a business means you have to invest in your brand, and a printed shipping box is one incredible way to build this. Because of this, you may find yourself torn between fully designed white shipping boxes and printed Kraft boxes. If you're in this position, we recommend the following.
Print a new design (with different colors, design, or art coverage) through a smaller run of boxes with 100% recycled Kraft corrugated. In your design, be sure to call out the sustainability metrics of the box, and/or that it was chosen intentionally by your team! Long-standing or subscription customers are sure to notice the new design.
Utilize a custom-printed tissue paper to wrap your products, or a sticker on the box or inside for your customer to keep.
Include a custom-printed notecard to call out the new product, initiative, and/or your sustainability commitment.
Is your new launch for a product that doesn't require the function or size of a box? For the launch, switch it up with a mailer! The new delivery method will be noticed by your customers, and you'll save on shipping rates through the temporary switch to mailers.