The Ultimate List of Eco-Friendly & Environmental Holidays [A Guide to Green Holidays]
Dec 7th 2020
The Ultimate List of Eco-Friendly & Environmental Holidays
While most of us already know Earth Day, you don't have to wait until April 22nd to celebrate an eco-friendly holiday. In 1970, senator Gaylord Nelson created Earth Day to impose environmental regulations issues on the national agenda. Which then led to the foundation of the Environmental Protection Agency (EPA).
Since then, organizations like the United Nations Environment Programme and International Dark-Sky Association, and activists like Anwar Fazal, have created several "green" holidays to share the importance of sustainability, environmental commitment, and appreciation for this beautiful planet of ours.
If you'd like to extend your earth-conscious celebrations and be part of the change, here are 65 eco-friendly holidays from around the world:
65 Environmental Holidays to Celebrate [Organized by Month]
1. Green New Year's Resolution - January 1
2. National Electricity Day - January 9
3. International Zebra Day - January 31
February
4. World Wetlands Day - February 2
5. World Bonobo Day - February 14
6. World Hippopotamus Day - February 15
7. International Polar Bear Day - February 27
March
8. World Wildlife Day - March 3
9. International Day of Action for Rivers - March 14
10. World Consumer Rights Day - March 15
11. Global Recycling Day - March 18
12. World Sparrow Day - March 20
13. International Day of Forests - March 21
14. World Water Day - March 22
15. World Meteorological Day - March 23
16. Earth Hour - Last Saturday of March
April
17. World Aquatic Animal Day - April 3
18. National Park Week - April 19th-27th
19. Dark Sky Week - April 20th-26th
20. Earth Day - April 22
21. National Arbor Day - April's last Friday
May
22. Green Up Day in Vermont - May's first Saturday
23. International Migratory Bird Day in the U.S. and Canada - May's second Saturday
24. Bike-to-Work Day - May's third Friday
25. Greenery Day in Japan - May 4
26. World Bee Day - May 20
27. International Day for Biological Diversity- May 22
28. European Day of Parks - May 24
29. World No Tobacco Day - May 31
June
30. National Trails Day - June's first Saturday
31. World Environment Day - June 5
32. World Oceans Day - June 8
33. Coral Triangle Day - June 9
34. Global Wind Day - June 15
35. World Day to Combat Desertification and Drought - June 17
36. World Rainforest Day - June 22
July
37. National Clean Beaches Week - July 1st-7th
38. World Population Day - July 11
39. World Nature Conservation Day - July 28
40. International Tiger Day - July 29
August
41. Mountain Day - August 11
42. World Elephant Day - August 12
43. National Honey Bee Day - August 21
September
44. National Wildlife Day - September 4
45. International Day of Clean Air - September 7
46. International Day for the Preservation of the Ozone Layer - September 16
47. National Cleanup Day - September 19
48. Clean Up the World Weekend - September's third weekend
49. Zero Emissions Day - September 21
50. European Mobility Week - September 16th-22nd
51. World Car Free Day - September 22
52. National Public Lands Day - September 26
53. National Crush Day - September 27
54. World Rivers Day - September's last Sunday
October
55. World Habitat Day - October's first Monday
56. World Vegetarian Day - October 1
57. World Animal Day - October 4
58. International ShakeOut Day - October's Third Thursday
59. World Planting Day - October 22
60. International Day of Climate Action - October 24
November
61. World Vegan Day - November 1
62. International Day for Preventing the Exploitation of the Environment in War and Armed Conflict - November 6
63. National Recycling Day - November 15
64. National Hiking Day - November 17
December
65. World Soil Day - December 5
66. International Mountain Day - December 11 (a little bonus for you!)
Eco-friendly Tips for Celebrating the Holidays
While you now have a whole calendar full of environmental holidays to get excited about, there's a holiday season on the horizon that's not always the most eco-friendly.
With the big season just around the corner, our experts have gathered the best tips to celebrate a sustainable, eco-friendly holiday season- whether you're celebrating Christmas, Hanukkah, Kwanzaa, or even Festivus. You can apply these tips all year long. Remember that every change, small or big, can make a big difference for our environment.
With Thanksgiving behind us, the magic of the holidays starts to fill our homes and communities with a warm, festive spirit. At the same time, the next few weeks can also be a time of excess and waste. But they don't have to be. Eco-friendly holidays are possible, and together we can make a difference. All it takes is to follow a few eco-friendly best practices.
Make This Gift Season More Sustainable
Gifts are fantastic, but there's no doubt that they can become a massive source of waste, " considering that 60% of Americans already get gifts they don't want".
Here are nine ways to make your gifts eco-friendly:
- Think of Eco-Friendly Gifts. When searching for gifts, consider the materials, usability, and longevity. To help you out, here's a list of sustainable gift ideas organized by interests. You'll find a good fit.
- Shop online. Online shopping will reduce your carbon footprint as you don't have to drive all over town to find the perfect gift. However, there is a trade-off to make. Online shopping requires delivery, which isn't always the greenest choice. How do you make online shopping greener? Look for companies offering sustainable packaging.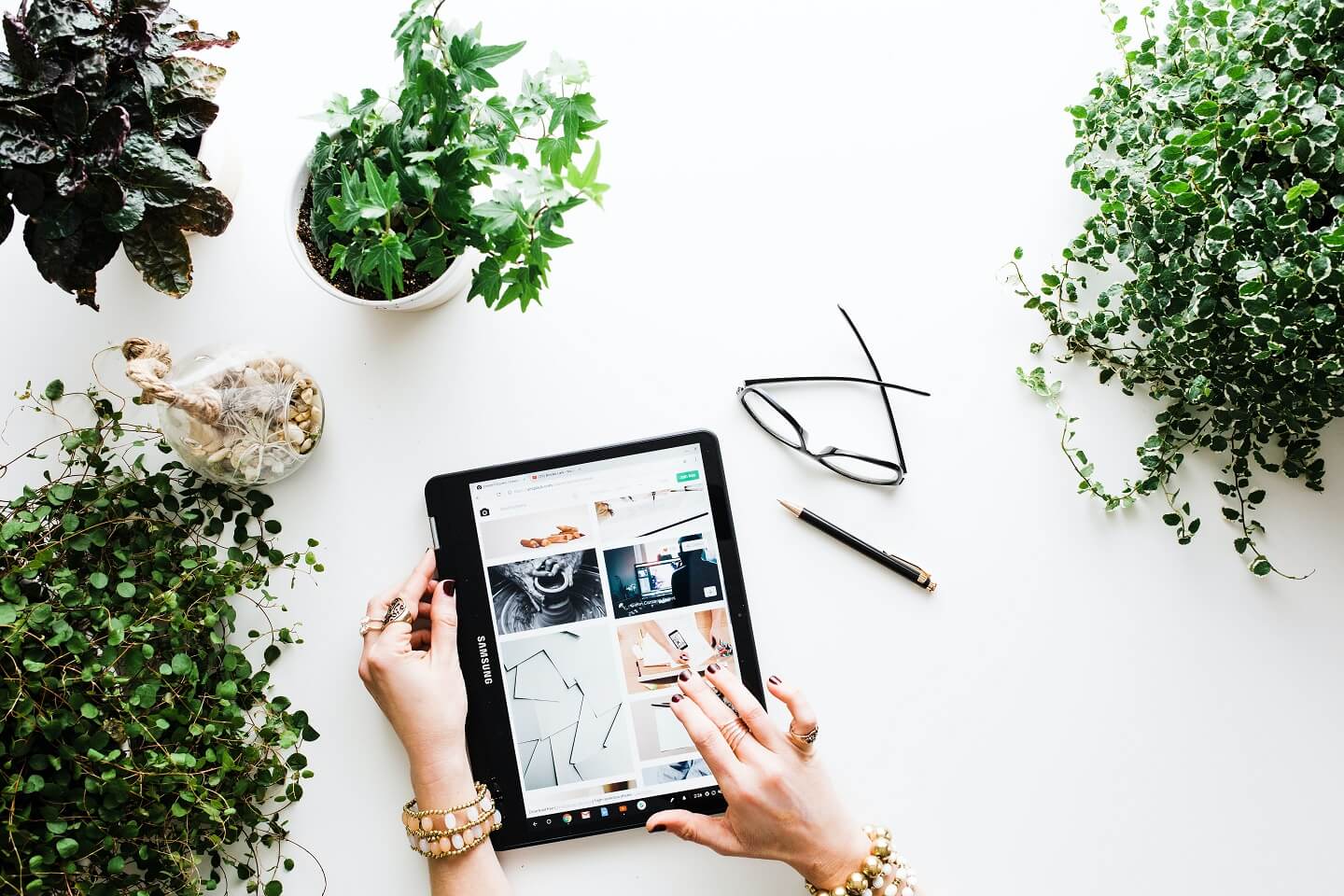 - Avoid expedited/overnight shipping. We are amazed by the logistical achievement that overnight shipping is, but is the impact of a whole truck burning fuel to deliver a pair of socks worth it? We think not. A crucial step towards healthier cities is to take as many vehicles off the road as possible, and expedited shipping is a step backward in terms of your carbon footprint.
- Window shop online, buy local. An easy way to reduce your carbon emissions while still buying local is to use Google to find stores near you. Then, pick one or two stores with delivery services. You'll reduce the emissions by avoiding long-distance deliveries and your carbon footprint by window shop online.
- Give recycled and repurposed gifts. Brand new doesn't mean better. Give items a new life by painting them, repurpose glass jars into plant pots or give away that tablet that you never used to somebody who will.
- Make handcrafted DIY gifts. Handcrafted gifts are eco-friendly and personal. Choose natural materials like wood, paper, or recycled fabric.
- Use recycled paper for wrapping your gifts. Using recycled wrapping paper is cost-effective and reduces paper waste. Here's a guide to making a special package to inspire you.
- Send digital gift cards. Sending digital gift cards are a great way to reduce carbon emissions, and your loved ones will be able to buy something they genuinely want online. A good practice is to send a gift card that supports an environment-friendly company.
- Give experiences. Experiences are the perfect eco-friendly holiday gift idea. You can give experiences like baseball tickets, a short trip, or a cooking lesson. Here's a list of 11 experiential gift ideas if you need them.
Choose Green Holiday Decor
According to the National Environmental Education Foundation (NEEF), "Between Thanksgiving and New Year's Day, the amount of trash produced in the United States increases by an estimated 25%—that's about one million extra tons of garbage each week." And a big part of all that waste is produced by holiday decor.
Being more strategic about decorating your house is a perfect next step to a more sustainable holiday season.
These are our seven green holiday decoration suggestions for you:
- Switch to LED and solar-powered lights. LED lights are 90% more efficient than traditional holiday lights, and solar-powered lights don't even require energy. Using these kinds of lights is a more cost-effective and greener choice.
- Use timers for your lights. Timers will give you peace of mind and lower your holiday lights' power consumption during the day.
- Opt for beeswax or organic candles. Another source of light is organic candles. They look and smell good and can provide a warm, cozy ambiance during cold winter evenings.
- Use natural decorations. Decorate with real plants, and stay away from plastics that you will throw away at the end of the year.
- Make your centerpieces from recycled materials. You don't have to buy new tabletop decor every season. Recycled paper, glass jars, fabrics, and ribbons are excellent materials to decorate your table.
- Buy a potted Christmas tree. Potted Christmas trees need less space and are more durable than fully grown Christmas trees, and after the holiday, you can plant it in your backyard. You'll contribute to reforestation and can watch your holiday tree grow for years to come.
- Repurpose burned light bulbs. Light bulbs are exceptional for making decorations. A simple idea to upcycle used bulbs is to fill them with water, hang them upside down on a wall, and put some plants in them.
Celebrate the Holidays at Home
Although celebrating the holidays with friends and family under one roof can drastically decrease waste and energy consumption, we have to be conscious of the current pandemic.
Green holidays don't have to be lonely. Here are two ideas to enjoy a healthy holiday with your family without letting your friends and loved ones out:
Organize an online toast. Send an invitation to your family and friends through Google Calendar so they can confirm directly in the invitation. We recommend you to schedule it after dinner. That way, you can all hang out after the toast.
Have an online gift exchange party. Gift exchanges are a tradition, and COVID won't change that. If you already sent your gifts, schedule a time for everyone to connect and open it together.
Decrease Food-Related Waste
Food is an essential part of the holidays. Yet, 74 million mince pies are thrown away every Christmas, and we are not even counting turkey and bread.
To have a more eco-friendly holiday, the best thing we can do is to be more conscious about how we manage our food waste this year by following these four rules:
- Don't buy more food than you'll eat. It would help if you were mindful of who is coming to dinner and how much food you will have for each. It's a little more planning, but the planet will thank you.
- Buy local organic food. You will notice the difference in flavor immediately. It's better for your family, and it's better for the planet.
- Don't use disposable dishes. Using ceramic dishes for your holiday meal will drastically reduce trash production.
- Use Your Leftovers. Leftovers are a significant source of food waste every year, and the number only goes up during the holiday season. If you're not consuming them, consider donating your leftovers to those in need.
Making even a few small changes to your standard holiday habits can positively impact the planet. It's also important not to neglect to recycle this season - we've written about how to best recycle everything from Gift Cards to Christmas Trees if you need to brush up. For even more eco-friendly holiday tips, check out our 17 Eco-friendly Tips for the 2020 Holiday Season.
If you make more earth-conscious decisions this season, you'll enjoy a greener, healthier holiday while showing family and friends that eco-friendly practices are essential throughout the year.
Happy holidays!