The Ultimate List of Eco-Friendly & Environmental Holidays [A Guide to Green Holidays]
Aug 24th 2022
The Ultimate List of Eco-Friendly and Environmental Holiday
Most of us already know Earth Day. But, you don't have to wait until April 22nd to celebrate an eco-friendly holiday! In 1970, senator Gaylord Nelson created Earth Day to impose environmental regulations issues on the national agenda, which led to the foundation of the Environmental Protection Agency (EPA).
Since then, organizations like the United Nations Environment Programme and International Dark-Sky Association, and activists like Anwar Fazal, have created several "green" holidays to share the importance of sustainability, environmental commitment, and appreciation for this beautiful planet of ours.
If you'd like to extend your earth-conscious celebrations and be part of the change, here are 65 eco-friendly holidays from around the world.
65 Celebratory Environmental Holidays
Make The Most Of Environmental Holidays
The United Nations or other non-profit organizations established most earth-focused "holidays" to raise awareness of issues.
If you are reading this from the lens of an eco-focused business, these holidays represent excellent opportunities to (1) talk about issues that you are passionate about and that your business is helping to address; and (2), in turn, support your business's marketing efforts.
If you are reading this from the lens of a non-profit, these holidays are perfect days to educate the public about issues - some of which are relatively obscure. Most people don't understand the importance of soil, but showcasing the difference between dead versus healthy soil on December 5th (World Soil Day) can help. Couple this with tips people can take to improve soil health themselves, and you've leveraged this holiday for precisely what it intended to achieve!
If you are an interested citizen, these holidays are great days to talk to friends about issues or engage in relevant activities. For example, maybe World Soil Day is the right day to sign up for your curbside compost program or start your home compost bin.
Eco-Friendly Tips For Celebrating The Holidays
You now have a calendar full of environmental holidays to excite you. Now its time to bring the spirit of environmental holidays to ALL holidays! We all recognize that stretch from Thanksgiving to Christmas as "THE" holiday season. Unfortunately, that particular mega holiday season is not typically the most eco-friendly. This time of year generates the most waste and creates the most emissions.
So, every step we take to decrease the environmental footprint of the season is a win for the planet. With the big season just around the corner, our experts have gathered the best tips to celebrate a sustainable, eco-friendly holiday season - whether you're celebrating Christmas, Hanukkah, Kwanzaa, or even Festivus.
You can apply these tips any time of year (and click here for tips to running sustainable events all year long). Remember that every change, small or big, can make a big difference for our environment.
Make This Gift Season More Sustainable
Gifts are fantastic, but there's no doubt they can become a huge source of waste, " considering that 60% of Americans already get gifts they don't want". Here are nine ways to make your gifts eco-friendly:
Source Eco-Friendly Products:
Consider the materials, usability, and longevity of each gift you purchase. Here's a list of sustainable gift ideas organized by interests.
Purchase Your Gifts Online:
Online shopping will reduce your carbon footprint as you don't have to drive all over town to find the perfect gift. However, it requires delivery, which isn't always the greenest choice. How do you make online shopping greener? Look for companies offering sustainable packaging.
Avoid Expedited & Overnight Shipping:
We are amazed by the logistical achievement of overnight shipping, but is the impact of a whole truck burning fuel to deliver a pair of socks worth it? We think not. A crucial step towards healthier cities is to take as many vehicles off the road as possible, and expedited shipping is a step backward in terms of your carbon footprint.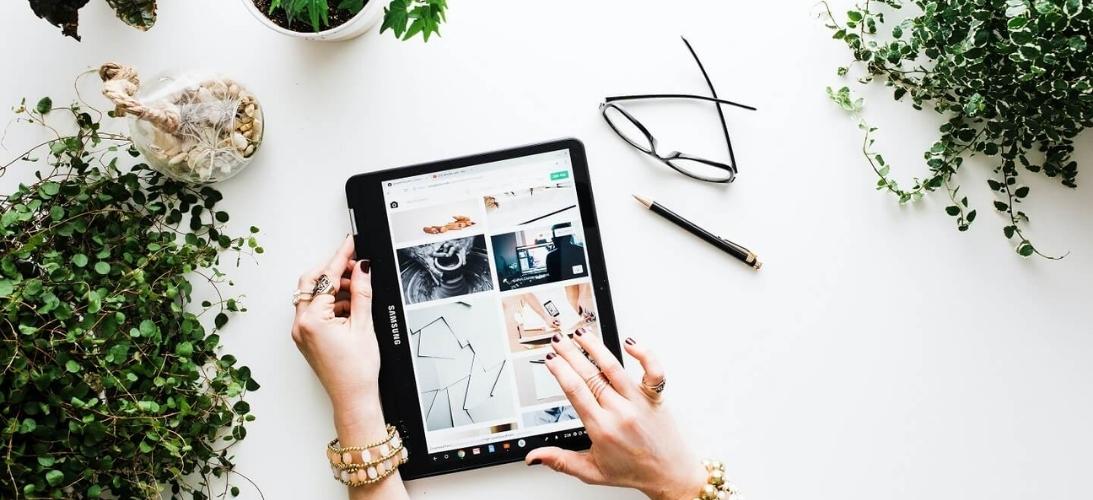 Window Shop Online & Buy Local:
Reduce your carbon emissions while still buying local by Google to find stores near you. Then, pick one or two stores with delivery services. You'll reduce emissions by avoiding long-distance deliveries and your carbon footprint by window shopping online.
Make Handcrafted DIY Gifts:
Handmade gifts are eco-friendly and personal. Choose natural materials like wood, paper, or recycled fabric.
Give Recycled & Repurposed Gifts:
We are amazed by the logistical achievement of overnight shipping, but is the impact of a whole truck burning fuel to deliver a pair of socks worth it? We think not. A crucial step towards healthier cities is to take as many vehicles off the road as possible, and expedited shipping is a step backward in terms of your carbon footprint.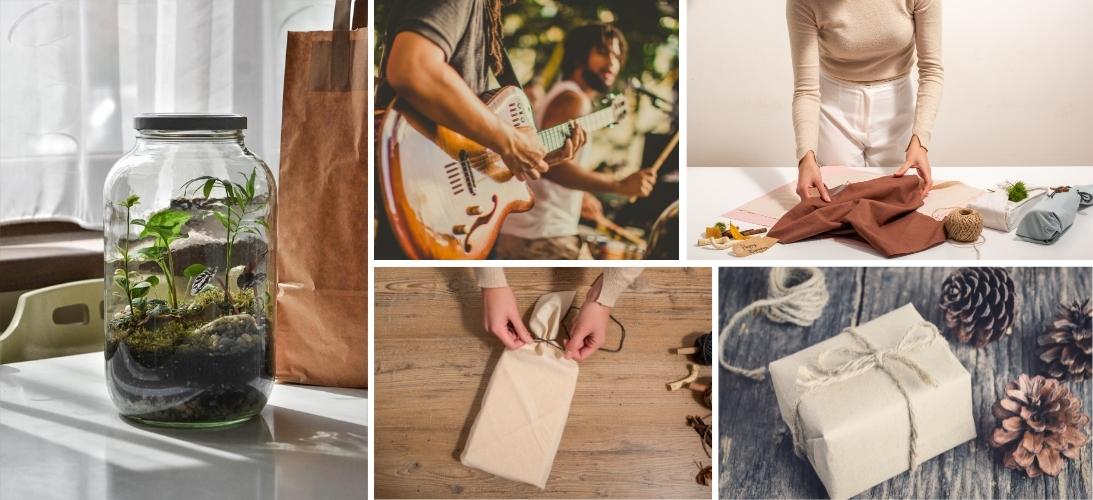 Use Recycled Paper for Wrapping Gifts:
Using recycled wrapping paper is cost-effective and reduces paper waste. Here's a guide to making a special package to inspire you.
Send Digital Gift Cards:
Sending digital gift cards is a great way to reduce carbon emissions, and your loved ones will be able to buy something they genuinely want online. A good practice is to send a gift card that supports an environment-friendly company.
Opt for Gift Experiences:
Experiences are the perfect eco-friendly holiday gift. You can give experiences like baseball tickets, a short trip, or cooking lessons. Here's a list of 11 experiential gift ideas.
Choose Green Holiday Décor
According to the National Environmental Education Foundation (NEEF), "Between Thanksgiving and New Year's Day, the amount of trash produced in the United States increases by an estimated 25%—that's about one million extra tons of garbage each week." And a big part of all that waste is produced by holiday décor.
Being more strategic about decorating your house is the perfect next step to a more sustainable holiday season. These are our six green holiday decoration suggestions for you:
Use Timers for Your Lights:
Timers will give you peace of mind and lower your holiday lights' power consumption during the day.
Opt for Beeswax or Organic Candles:
Another source of light is organic candles. They look good and can provide a warm, cozy ambiance during cold winter evenings.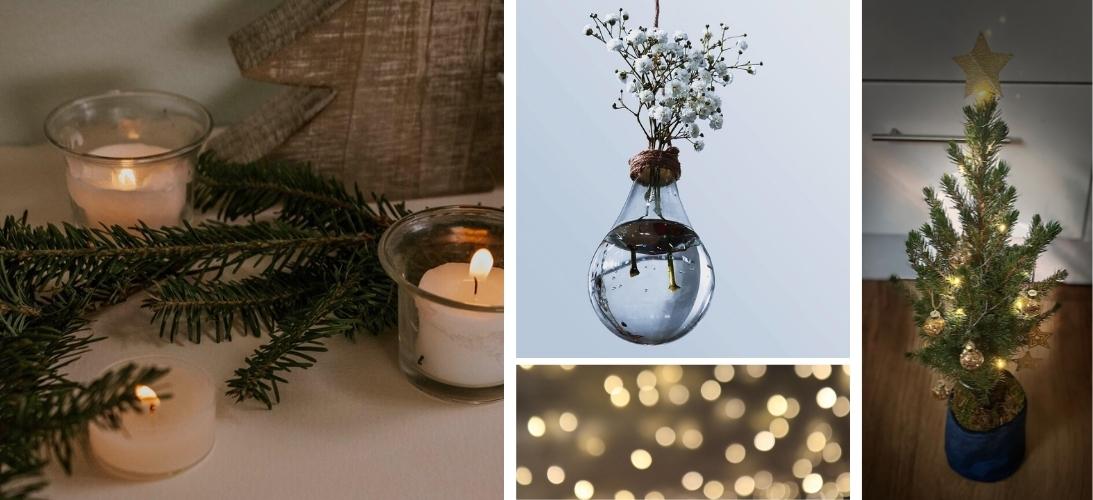 Use Natural Decorations:
Decorate with real plants, and stay away from plastics that you will throw away at the end of the year.
Make Your Centerpieces From Recycled Materials:
Skip new tabletop décor every season. Recycled paper, glass jars, fabrics, and ribbons are excellent décor materials. Light bulbs are exceptional for making decorations as well - upcycle used bulbs by filling them with water, hanging them upside down on a wall, and filling them with plants.
Buy a Potted Christmas Tree:
Potted Christmas trees need less space and are more durable than fully grown Christmas trees, and after the holiday, you can plant it in your backyard. You'll contribute to reforestation and can watch your holiday tree grow for years.
Celebrate The Holidays At Home
Although celebrating the holidays with friends and family under one roof can drastically decrease waste and energy consumption, we must be conscious of the current pandemic. Green holidays don't have to be lonely. Here are three ideas to enjoy a healthy holiday with your family without letting your friends and loved ones out:
Organize an Online Toast:
Send an invitation to your family and friends through Google Calendar so they can confirm directly in the invitation. Then, schedule it after dinner so you can all hang out after the toast.
Have an Online Gift Exchange Party:
Gift exchanges are a tradition, and COVID won't change that. If you already sent your gifts, schedule a time for everyone to connect and open them together.
Make Time to Connect with Loved Ones:
The holidays are a busy time, so ensure to plan ahead to speak with those you love whether it be over the phone or video call. A Skype session while you're decorating the tree, or sending photos while doing some holiday baking are examples of activities that help everyone feel more connected even though you may be far apart.
Decrease Food-Related Waste
Food is an essential part of the holidays. Yet, 74 million mince pies are thrown away every Christmas, and we are not even counting turkey and bread. To have a more eco-friendly holiday, the best thing we can do is to be more conscious about how we manage our food waste this year by following these three rules:
Purchase Only What You Will Eat:
Be mindful of who is coming to dinner and how much food you will need for each guest. It's a little more planning, but the planet will thank you. Ensure the food you do buy is local and organic when possible. You will notice the difference in flavor immediately, and it's better for your family and the planet
Don't Use Disposable Dishes:
Using ceramic dishes for your holiday meal will drastically reduce trash production.
Use Up or Donate Your Leftovers:
Leftovers are a significant source of food waste every year, and the number only goes up during the holiday season. So if you're not consuming them, consider donating your leftovers to those in need.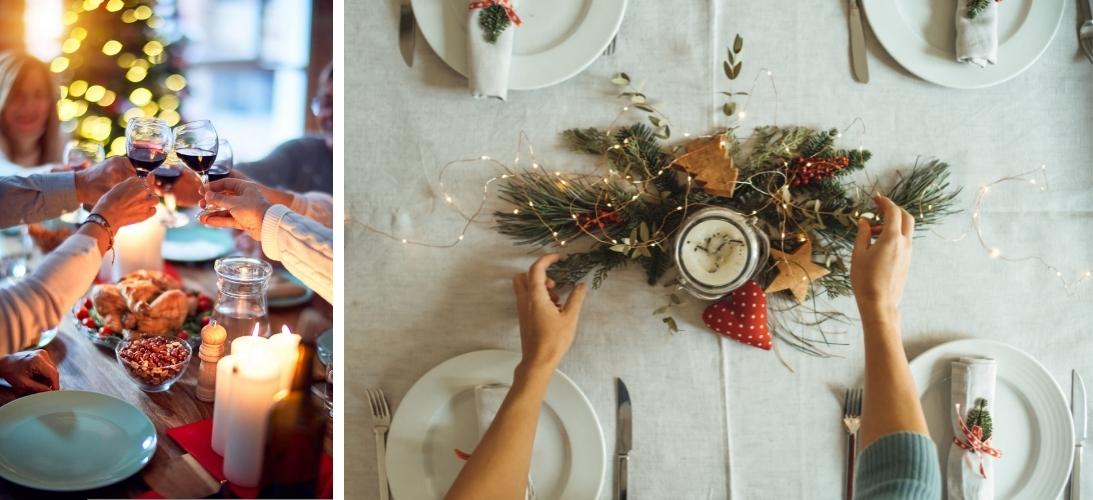 If you make more earth-conscious decisions this season, you'll enjoy a greener, healthier holiday while showing family and friends that eco-friendly practices are essential throughout the year.
Happy holidays!
Additional Resources
How to Recycle: Tips to Get Started
Recycling is absolutely critical, as is knowing how to recycle correctly. Learn the correct steps to take to ensure you are recycling efficiently.
Guide to Recycling During the Holidays
Find answers some of the most common holiday recycling FAQs and tips on how to responsibly buy and recycle many of the holiday basics.
EcoEnclose Resource Center
Explore our sustainable packaging guides to help you choose the right packaging solution for your shipments.