Custom Inserts For Shipping Boxes
WE ARE CURRENTLY NOT ACCEPTING NEW CUSTOM INSERT REQUESTS. PLEASE CHECK BACK IN 2021.

---
Did you know that EcoEnclose can design custom box inserts and other unique shipping box designs - beyond the basic styles you see on our website - that can serve the dual purposes of protection and presentation? With our eco-friendly custom box inserts or "scored pad dividers," e-commerce businesses can add an additional level of sophistication and sleekness to the customer experience.
With custom box inserts, product jars, bottles or vials can sit snuggly in their shipping boxes. Goods are separated from each other and are protected from movement and impact while in transit. Products are showcased brilliantly and neatly and are easy to remove.
It is important to emphasize that almost all e-commerce businesses can effectively protect and present their goods without custom designed inserts. Most EcoEnclose companies opt to protect their goods using packaging paper, GreenWrap and corrugated bubble - all eco-friendly void fill options that can keep goods snug and safe inside their shipping boxes. This type of void fill even works well for fragile items like glass and ceramics. Additionally, packaging accessories like GreenWrap, ornament shred, hemp twine, note cards and packaging paper can be used in ways that make for an exceptional experience for recipients.
However, for many businesses - a custom designed box with inserts or scored pad dividers is the right way to go, as it provides the functionality, custom experience and visual appeal that perfectly aligns with their brand and needs.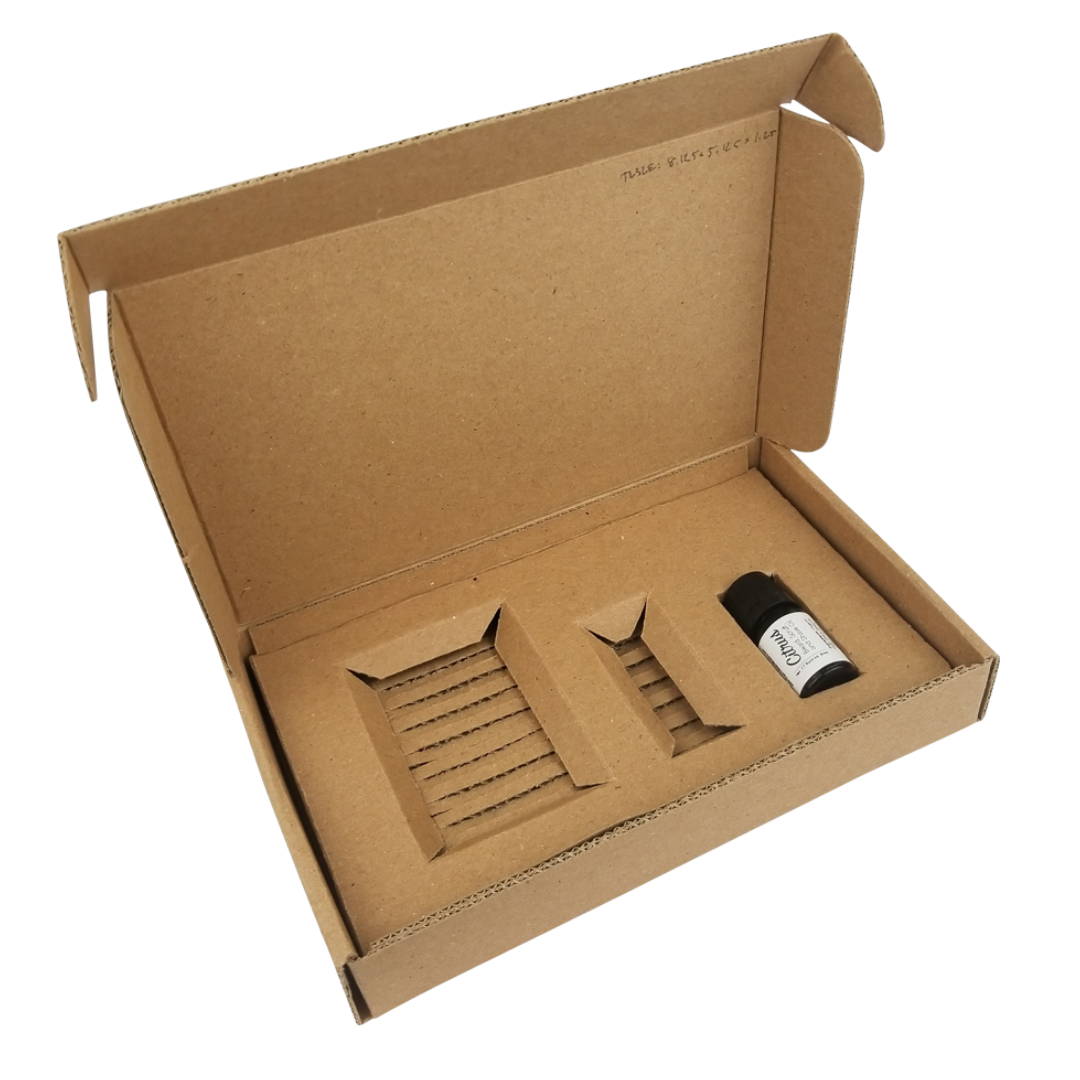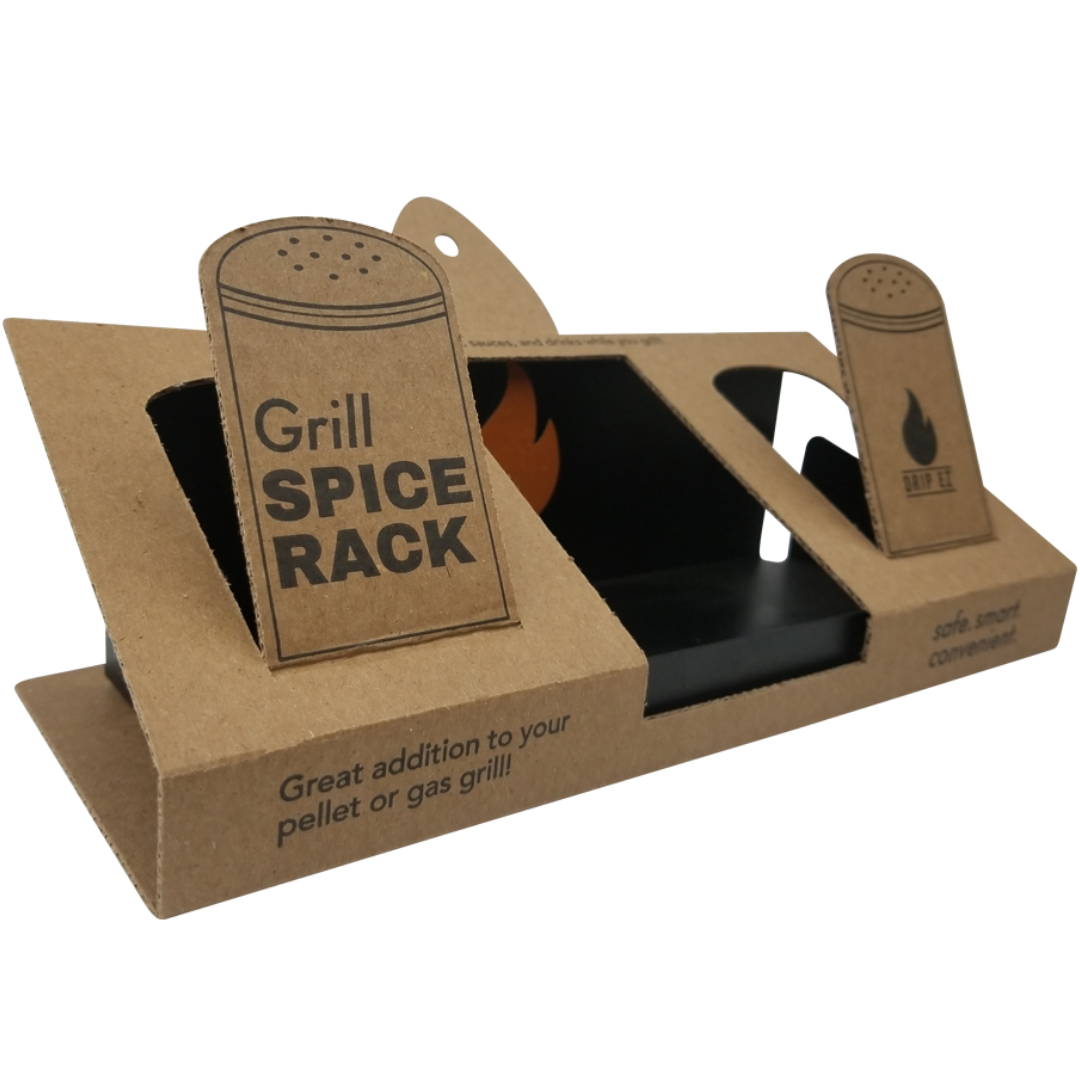 ---
How to Start Your Custom Inserts Order
Minimum order quantity for custom inserts is 500 units or a total box order size of $1000.
First, complete the form below to begin the dialog with our design team. (NOTE THAT WE ARE CURRENTLY NOT ACCEPTING NEW CUSTOM INSERT REQUESTS SO THE FORM IS DISABLED. PLEASE CHECK BACK IN SEPTEMBER)
You'll then receive an email response with preliminary perspectives on feasibility and any follow up questions.
If you move forward from there, you'll pay a $99 design fee to work with EcoEnclose on your custom box and inserts. This fee covers time and material required to develop a final dieline, including a first design and up to two revisions.
You'll ship at least two sets of the products you are shipping to us: 280 South Taylor Avenue, Suite 200, Louisville CO 80027
Once the design fee is paid and we have your products on hand, the design process begins! You'll receive an initial insert design and photo via email. If you approve it, we will send samples of the inserts for you to review and test. At that point, you can request edits (up to two rounds of edits total) or approve the design.
Once the design is approved, we'll provide you with exact pricing for your boxes and inserts, based on your order quantity and if you intend to print them or not. We can place your box order, which we ship out 8-10 business days after the order is placed.
---
Pricing Information and Examples
A typical custom designed box with inserts has a few components: The design fee, the outer shipping box, the custom insert, and any void fill you might use above, below or around the inserts. Additionally, companies can custom brand the outer shipping box and/or the insert. Pricing varies based on dimensions of the outer shipping box, the dimensions of the insert, and whether or any aspect is custom branded.
Final pricing for your shipping box and inserts will be provided as soon as your design is finalized. However, you can likely estimate your shipping box and insert dimensions simply by laying them out and measuring around them. Read on for general pricing guidelines, three insert examples, and current pricing for these examples.
Insert Design Fee: $99 (includes three iterations on the insert design)
Outer Shipping Box: Pricing will range from $0.50 to ~$2.00 per unit, depending on your box size, flute type, and quantity. Plug in your likely dimensions here for more granular pricing estimates.
Minimum price per unit for custom insert is $0.44 per unit. We have found that the majority of inserts we've designed are at this minimum.
Corrugated bubble: This is our most common void fill addition to custom inserts. Pricing varies by dimension and thickness. A 10x10" corrugate bubble sheet that is 1/4" thick (our thinnest offering) is $0.20 / unit.
Branded packaging: At the custom inserts minimum of 500 units, packaging can be branded for an additional $0.35 per side or color.
---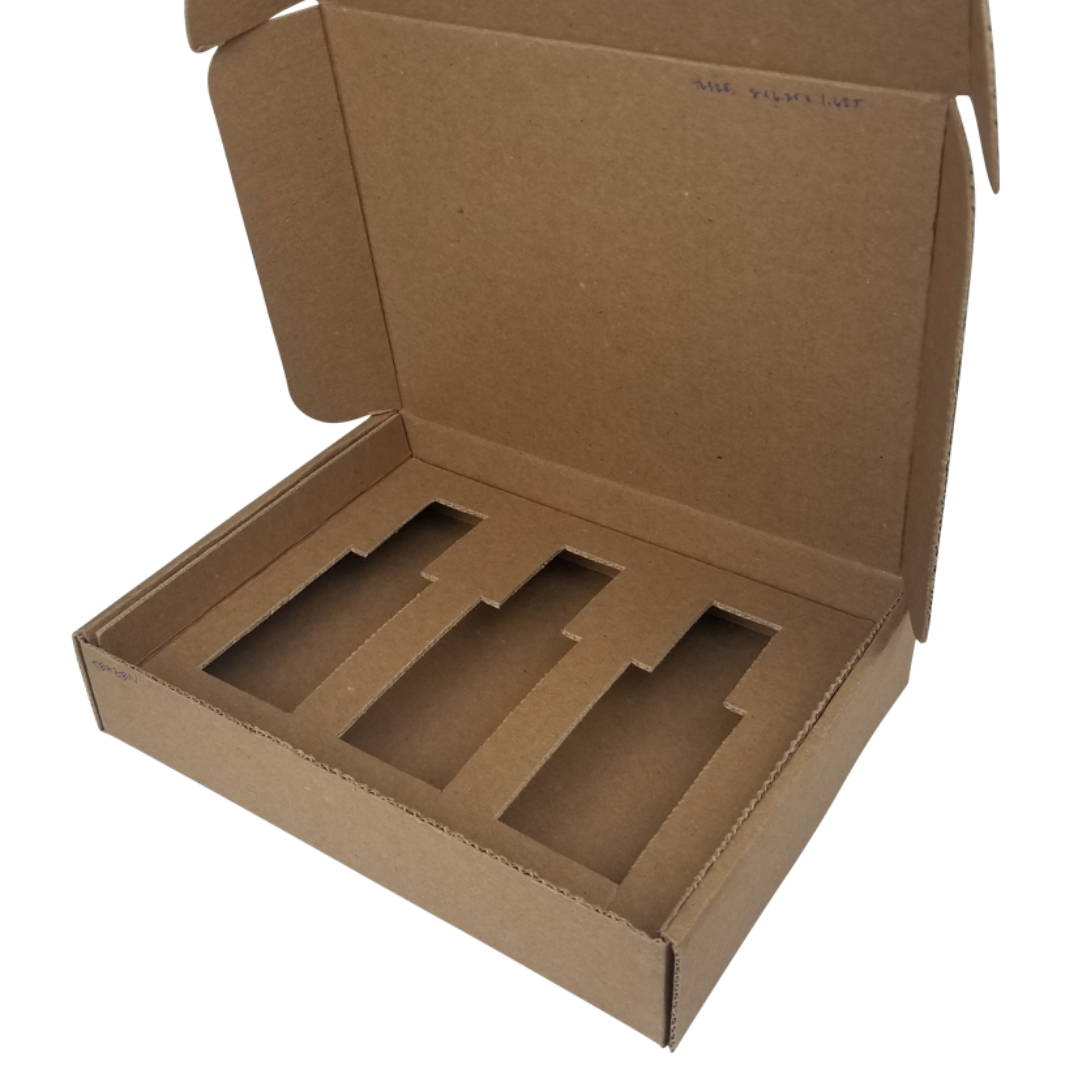 ---
Outer shipping box: Tab Locking Box, E Flute, 9x7x2, $0.77 / unit
Custom inserts: E Flute, 9.5x7.8" inserts, $0.44 / unit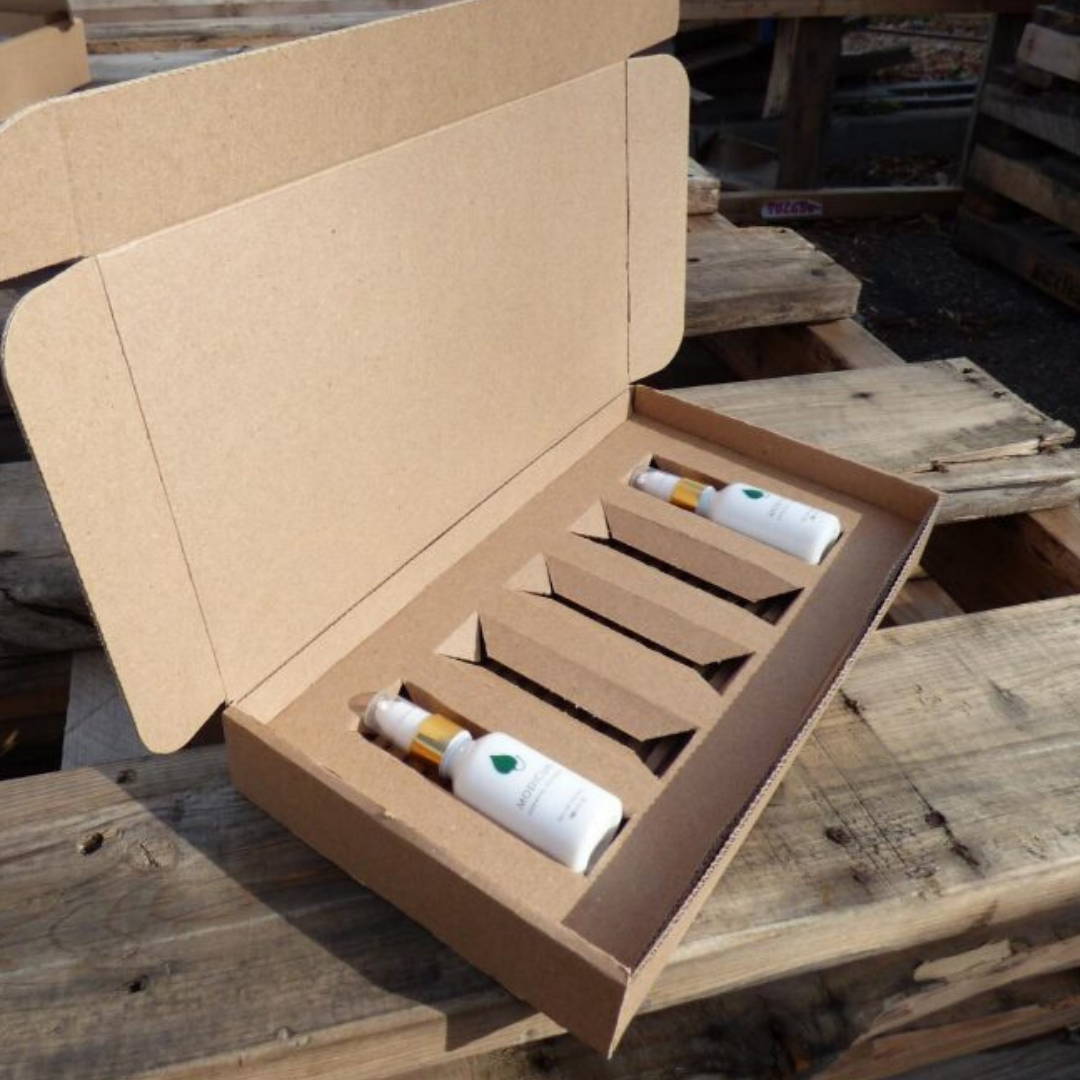 ---
Outer shipping box: Tab Locking Box, E Flute, 13.75x7.75x2, $1.02 / unit
Custom inserts: E Flute, 14.3x8.3", $0.44 / unit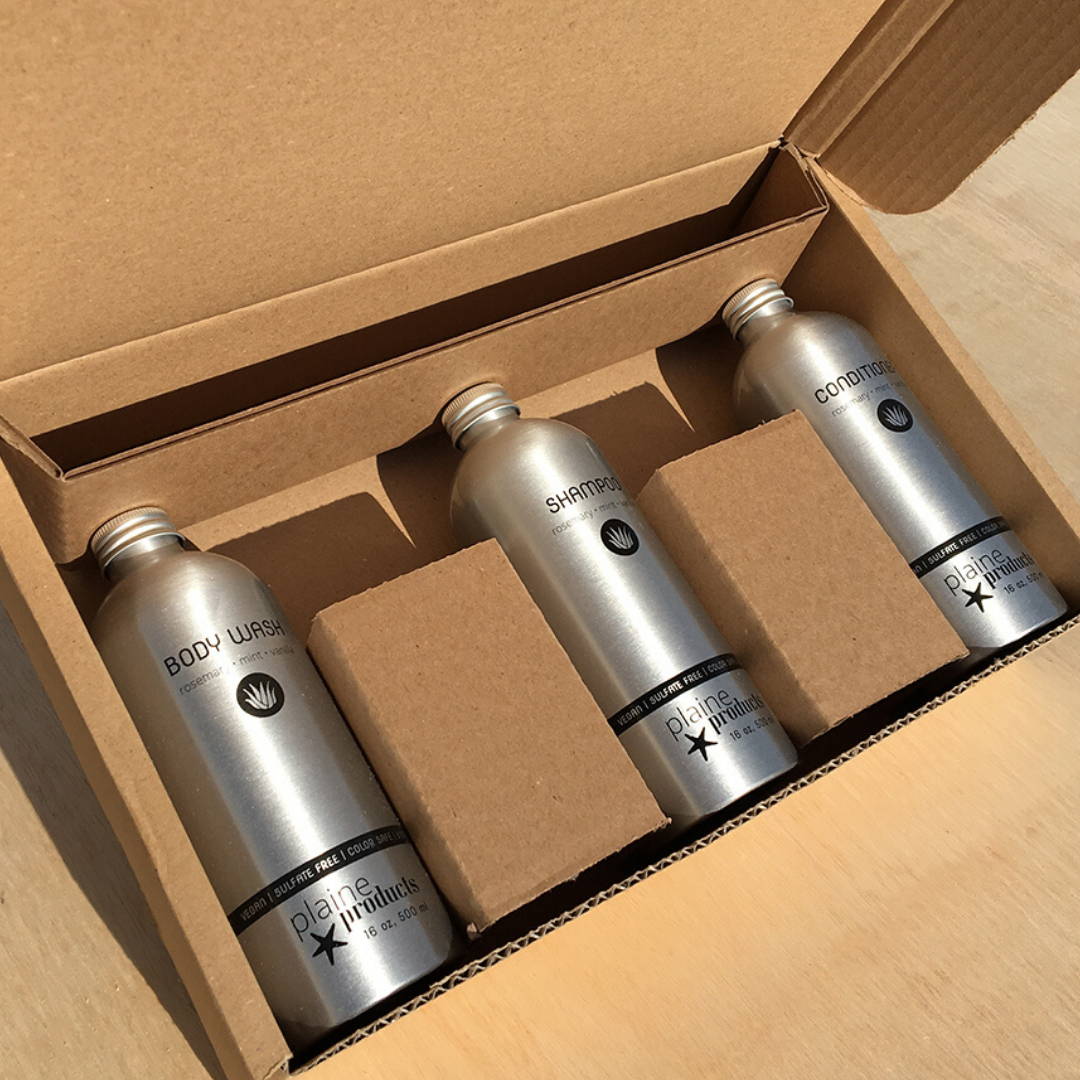 ---
Outer shipping box: Tab Locking Box, B Flute, 13.33x9x2.75, $1.22 / unit
Custom inserts: 44ECT C Flute, 4.6x13.3, $0.44 / unit
---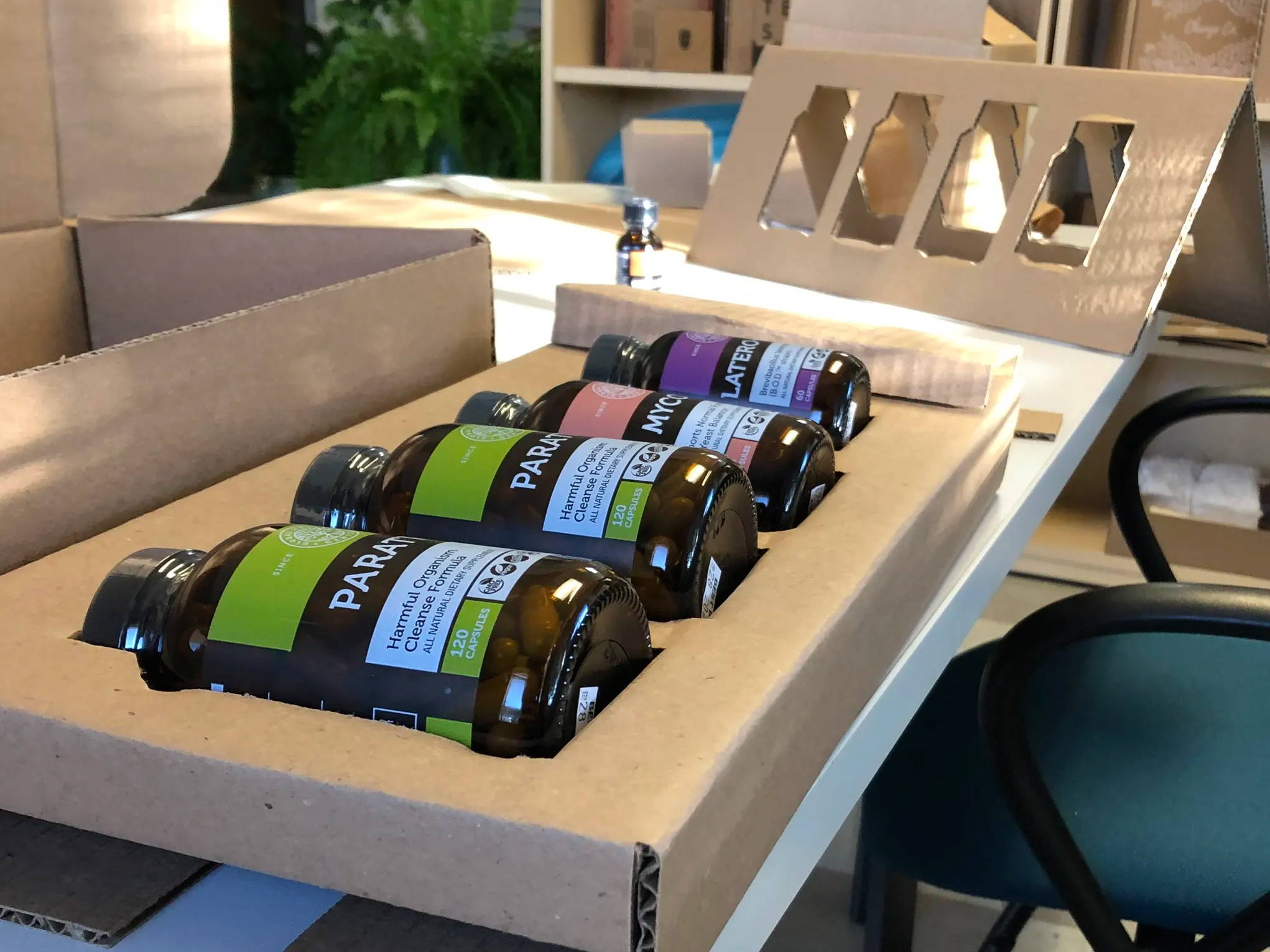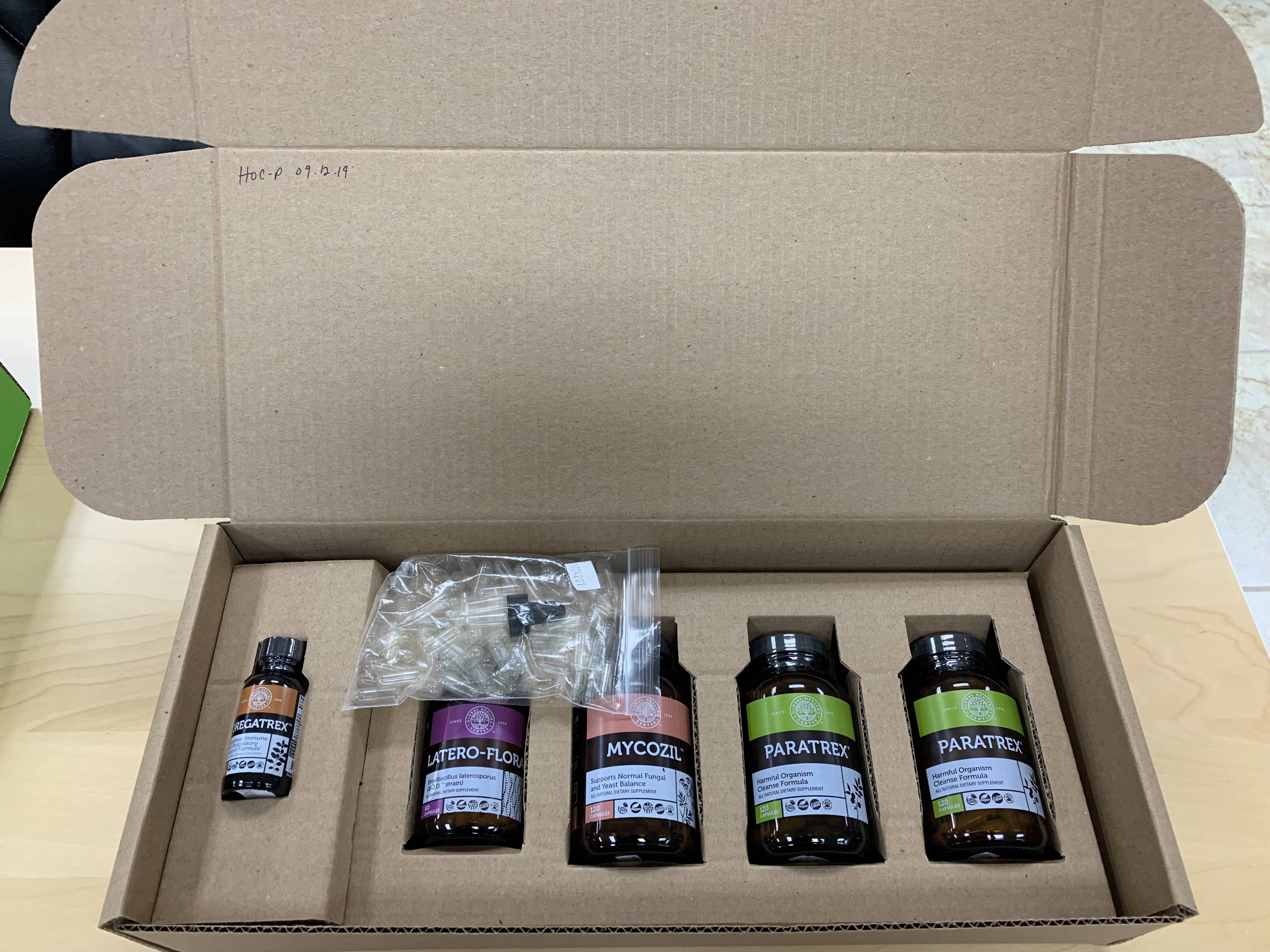 ---
Additional Information and Common Questions
Estimated lead time is 3-4 weeks to ship your initial insert design

Lead times begin when you ship your products to us (please send tracking information to help us receive your goods internally right away).
After we receive your products, we will begin developing and testing a custom insert design. You will receive an initial dieline 2-2.5 weeks after this point. If approved, we will ship samples of shipping boxes and inserts within 3-5 days for you to review, work with and test. Once you're ready, we will help you place your final order for 500 or more custom inserts, which typically ship 3-5 days later.
You are responsible for testing inserts and ensuring they provide the level of product protection needed.

We do not recommend custom inserts to protect fragile products, including glass bottles that are over 2 oz each. For fragile goods, particularly heavy glass, we recommend packaging paper, corrugated bubble, or GreenWrap, which provide more cushion and dunnage. Many of our customers use a combination of inserts and void fill to combine protection and presentation.
If your products are breakable, you are responsible for testing the effectiveness of your packaging strategy (your outer shipping boxes and inserts). We recommend testing in a few different ways:
Use the samples we send you to package up your products as they would go out to a customer. Then throw your box around! Drop it from 15 feet in the air. Throw the box from one end of the room to the other. Then open it up and see how the contents fared.
If you aren't pleased with the result, consider lining the top and/or bottom of the inserts with corrugated bubble or packaging paper.
Ship 5-6 packages out to family and friends and ask them to send photos of how the packages arrived.
We can also help! Ship your products to us and we can send photos of how we received them.
Place your custom inserts order with us only after you've tested the design with your products and feel comfortable with how well the packaging strategy will protect your goods in transit.
Why might EcoEnclose recommend against a custom insert design?

There are two main reasons. The first is timing. If you are looking for custom designed packaging and inserts to be designed ASAP, we cannot accommodate your needs. The process can take several iterations depending on your needs and vision. This timeline can extend when we're in particularly busy seasons. The second reason is if you are shipping something that is fragile and heavy. If you are shipping small glass bottle or jars that are lightweight (2 oz or less), inserts are likely to work for you. Anything heavier is just too difficult to protect using inserts alone, and we would be too nervous that your goods might be broken in transit as our number one goal is to ensure our packaging gets your products delivered safely, undamaged and in high quality.
What happens if my design is not final after the third version is completed?

If the die line still isn't ready for prime time after three iterations, we can charge a second custom design fee of $99 for three more versions.
Before taking this step, we will work with you to ensure we are happy with the direction the design is going and are confident that we will finalize the design after this second design fee.
Does EcoEnclose provide custom sized partitions?
Yes! What do we mean by partitions? Corrugated partitions are used to divide a case (typically a standard RSC box) into equal sized squares or rectangles. They are used mostly for wholesale shipments of glass jars or bottles when companies are shipping caseloads of their product to a retailer or distributor. Unlike "custom inserts" partitions are more for separation and protection, and not for presentation. Complete the above form and specify that you are looking for partitions.
Does EcoEnclose provide custom designs for retail packaging?

Yes! We can custom design and produce retail-ready packaging designs made from 100% recycled paperboard. Minimum order quantities are 5000 for retail packaging. Complete the above form and specify that you are looking for retail, paperboard based packaging rather than corrugate shipping packaging.
Can I order branded custom designed boxes?
Yes! You can print on the outside and/or inside of the main container of your box, and you can even print on the inserts themselves. We do have some size restrictions - boxes or inserts that are either too small or too large to print on. If you are hoping to custom brand your boxes, let us know right away so we can design them accordingly.
Can I use my own design and dieline?

Yes! We can use your existing dieline. In this case, there would be no up front design fee. You can simply send us your dieline as a .dxf file. We can cut and send a sample for you to review and then place your full order. If you receive your samples and decide you'd like us to make revisions, we would then charge our design fee for up to three iterations.
Can I work with EcoEnclose to develop a packaging design that I can produce with another manufacturer?

We have a limited amount of resources and focus our efforts on supporting companies who want to partner with EcoEnclose to produce eco-friendly, 100% recycled shipping solutions. Because of this, we do not currently offer a standalone packaging design service. If EcoEnclose has developed your insert design but you determine that you cannot work with us to produce your boxes or inserts, we can send your final dieline over for a $150 dieline fee.
---