Custom Poly Mailers: Enhance Your Brand at a Fraction of the Cost of Branded Boxes
Nov 14th 2021
Custom Poly Mailers: Enhance Your Brand
EcoEnclose can support all of your poly mailer packaging needs with options to create customized designs. In this article, we will discuss what custom poly mailers are and how they can deliver an exceptional customer experience at a much lower cost than branded shipping boxes and without sacrificing on sustainability.
Read on to learn if custom poly mailers are the right solution for your business.
What are Custom Poly Mailers?
Poly mailers are lightweight and durable plastic bags used for shipping small products weighing less than 10 lbs. EcoEnclose's unique, 100% recycled poly mailers are available in various sizes, ranging from 6 x 9" to 24 x 24", in standard white or grey colors, but can be customized with your brand's logo and design colors.

Shipping your products using custom poly mailers can create a unique and personalized experience for your customers to help strengthen brand loyalty.
Customization Options
Post-production custom poly mailers

In post-production printing, the printing occurs after the packaging has already been produced. You can customize your poly mailers using packaging that is already available on the EcoEnclose website. This option provides more limited design features (single color, more constrained art boundary) but is a perfect solution for smaller businesses, with order minimums starting at 500 mailers for standard prints (and an option for minimums as low as 250 for black prints). For more information regarding post-production templates and printing parameters, click here.
Inline printed custom poly mailers (for 25,000+ units)

For additional customization flexibility in artwork boundaries, colors, sizes, material thickness, and structural designs, you can utilize our high-capacity inline printing services. Inline printing refers to packaging that is printed with customizations during the production process. This process is much more streamlined than the post-production route, but can only be accomplished with relatively high volumes, starting at a minimum of 25,000 mailers.
Benefits of Custom Packaging
Custom packaging designs can be utilized as an effective marketing tool for your business. According to a 2016 survey from Dotcom Distribution, approximately 40% of consumers are likely to make a repeat purchase from an online merchant with premium packaging.
Customized packaging can also inspire your customers to share and promote your brand on social media for free!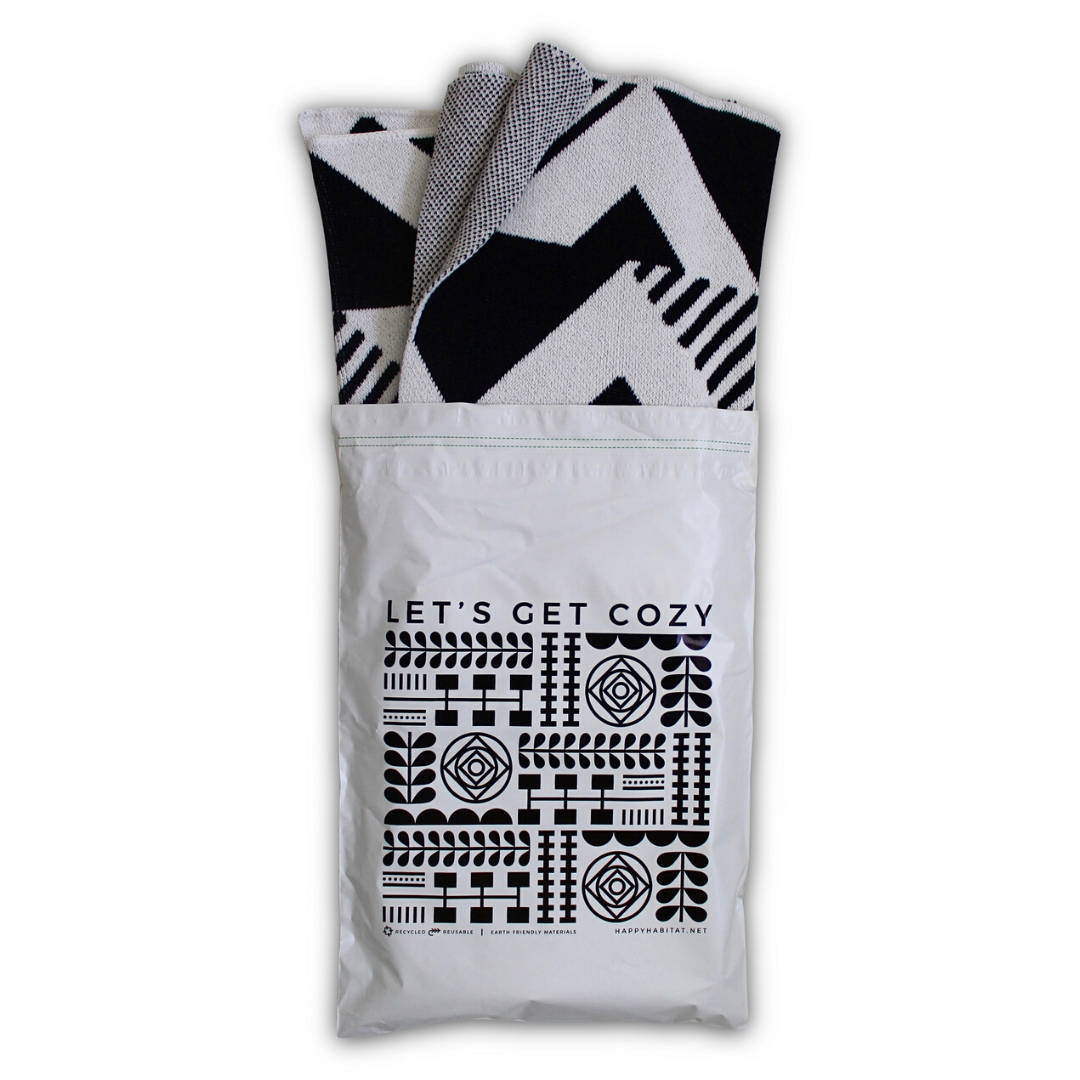 Why is customization so effective? If your retail business is primarily online, your product shipment may be the only direct touchpoint with a customer.
Custom poly mailers can be used to create a fun and unique experience for your customers while increasing brand recognition.
Sustainable Poly Mailers
Many people think shipping boxes or paper mailers when they think "sustainable packaging." While we love our 100% recycled paper-based shipping solutions, recognizing that they are both recycled AND curbside recyclable, we also know that 100% recycled poly mailers have a leg up on our paper shippers on some sustainability factors.
Poly mailers are a much lower-cost option perfect for shipping non-fragile items, such as clothing and other soft goods. The thin poly material weighs significantly less and takes up far less space than a box or paper mailer. This means that poly mailers have a much lower carbon footprint than any equivalent paper mailer or shipping box. Learn more about how paper and plastic stack up from a sustainability perspective: Paper versus Plastic: Which Should I Use For My Packaging?
Even though custom poly mailers are a cost-effective branding option, some businesses may still be hesitant to use plastic packaging. At EcoEnclose, we want to equip brands with sustainable and eco-friendly packaging to meet all of their shipping needs, regardless of the material type. For that reason, we have invested heavily in achieving a 100% recycled poly mailers that contain 50% post-consumer recycled content. (Post-consumer content refers to materials that are used and recycled by consumers, such as plastic bottles).
To further reduce waste, our poly mailers are also equipped with an adhesive strip allowing your customers to send in returns using the same mailer. Additionally, the mailers can be recycled with other thin plastic films at specified collection points. To find a recycling location near you, use the directories on Earth911 or PlasticFilmRecycling.org.
EcoEnclose also offers a Take Back Program for those who don't have access to plastic film collection points. The poly mailers can be filled with #2 and #4 thin film and sent back to our company for recycling. This plastic film is handled by EcoCycle, a local nonprofit recycler and zero waste organization located in Boulder, Colorado.
Still not convinced that plastic is the right solution for your company? Review our Paper Versus Plastic (and Bio-Plastic) resource to understand how we evaluate the sustainability of various packaging materials.
At the end of the day, we want to provide your company with the most eco-friendly options that align with your sustainability goals! So if you do your research and determine that you'd like to avoid plastic, we are here for you. Check out our 100% recycled paper mailers or 100% recycled shipping boxes to find a great, eco-friendly, plastic-free packaging solution for your business.
Ordering Custom Poly Mailers
At EcoEnclose, we believe in creating sustainable packaging options that are practical and tailored to fit your business needs. If you're ready to transition to cost-effective, 100% recycled, custom poly mailers, visit our Poly Mailers page to learn more.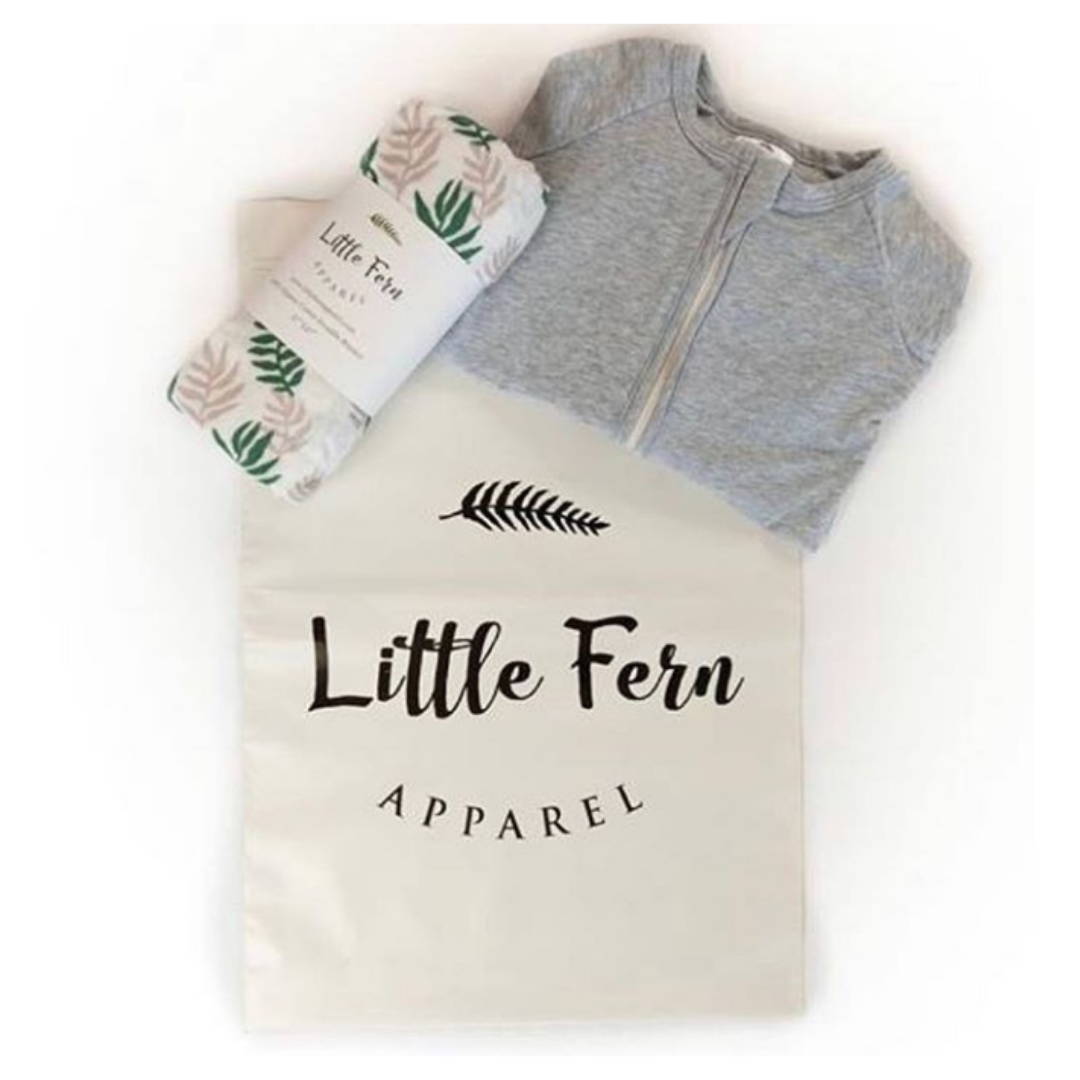 To get started, all you will need is your product, desired packaging, and your brand's logo in vector format. We will take of the rest!