Padded Mailers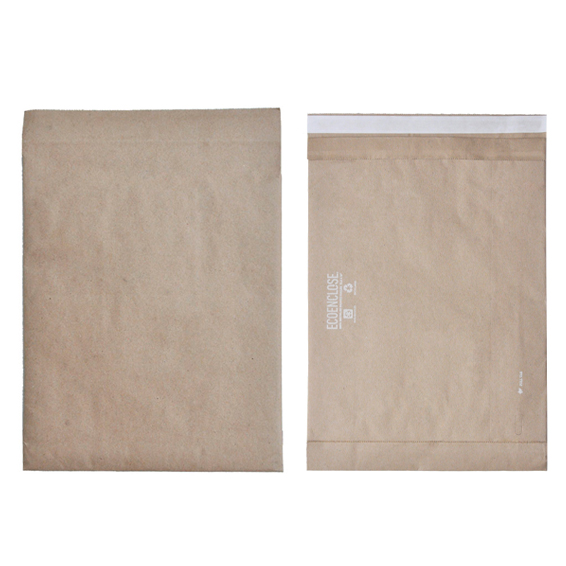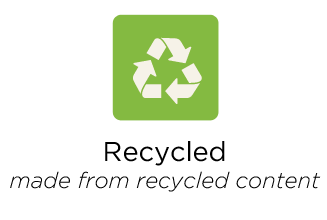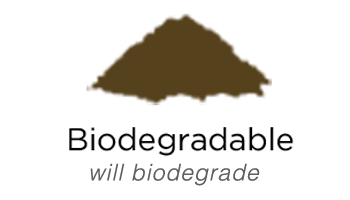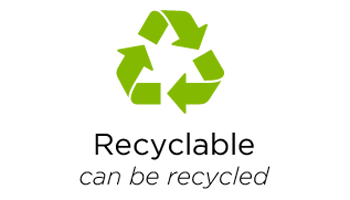 ---
Elevate the customer experience with branded mailers!
20% OFF our 8.5x11" Padded Mailers. Use coupon code 20POffPDM at check out!
There is just no denying the earthy appeal of our 100% Recycled Padded Mailers. These bad boys scream, "EARTH MATTERS!" Recovered newspaper is matted into a layer of cushioning -- a pillow of paper of sorts -- and then sandwiched between two solid layers of recycled kraft paper. The result is one heck of an irrefutably eco-friendly cushioned mailer.
Not only is this padded mailer constructed inside and out from recovered trash, but once it has made its journey and served its purpose, EcoEnclose 100% Recycled Padded Mailers can easily be redeposited back into the recycling stream. With its dynamic all-paper constitution, you'll purchase with the peace of mind in knowing that this mailer is an absolute proverbially piece o' cake to recycle...no DESTINATION: LANDFILL for this humdinger of a protective mailer!
If you're seeking a recycled poly bubble mailer for a lighter, weather protecting alternative, check out our 32.6% Recycled Bubble Mailers. If you're still debating between different cushioned mailer options, check out our Definitive Guide to Protective Mailers.
Grow your business, one branded package at a time.
We can custom brand this padded mailer! For e-commerce brands, the shipped package represents the most direct touch point with a customer. Branded packaging creates a strong first impression, encourages customer loyalty, and repeat sales. Not to mention, a whopping 83 percent of consumers would share an image of a delivery via social media if it arrived in unique, branded packaging.
All you need is your product, your desired packaging and your logo in vector format - we'll take care of the rest. Find our full list of art specs and requirements for custom branded packaging here. Looking for information on high volume custom projects? We can help with that, too.
100% recycled content, 25% post-consumer waste made with macerated newsprint
Lightweight & affordable
Fully recyclable & naturally biodegradable
Features self-seal adhesive closure
Tamper-evident
Made in the USA!
Because of the cushioned exterior of Padded Mailers, some people have had difficulties with traditional labels sticking to them. We recommend these unique high tack shipping labels if you run into this issue.
Volume Discounts:
| Purchase... | And Save... |
| --- | --- |
| 2-4 units | 2% |
| 5-9 units | 5% |
| 10-14 units | 10% |
| 15+ units | 15% |
| 35+ cases | Contact us for a quote |

Spec Sheet
Weights and Dimensions By Mailer Size
If you're looking for the weights and dimensions of a specific product listed above, look no further! Find the product size and bundle/case type that you are considering in the table below.
| | | | | | | |
| --- | --- | --- | --- | --- | --- | --- |
| Product Code | Product Description | Parcel Weight (lbs) | Parcel Dimensions | Mailer Weight (lbs) | Mailer Weight (oz) | Inside Mailer Dimensions |
| PDM6x9-10 | 6 x 9" - 100% Recycled Padded Mailer - Bundle of 10 | 1.2 | 10 x 6 x 3 | 0.12 | 1.6 | 5.75 x 8.5" |
| PDM6x9-250 | 6 x 9" - 100% Recycled Padded Mailer - Case of 250 | 28 | 21 x 17 x 13 | 0.12 | 1.6 | 5.75 x 8.5" |
| PDM6x9-250-CUST | 6 x 9" - Custom Printed 100% Recycled Padded Mailer - Case of 250 | 28 | 21 x 17 x 13 | 0.12 | 1.6 | 5.75 x 8.5" |
| PDM7x11-10 | 7.25 x 11" - 100% Recycled Padded Mailer - Bundle of 10 | 1.625 | 15 x 12.5 x 3 | 0.13 | 2.1 | 6.75 x 10.25" |
| PDM7x11-100 | 7.25 x 11" - 100% Recycled Padded Mailer - Case of 100 | 16 | 15 x 12.5 x 13 | 0.13 | 2.1 | 6.75 x 10.25" |
| PDM7x11-100-CUST | 7.25 x 11" - Custom Printed 100% Recycled Padded Mailer - Case of 100 | 16 | 15 x 12.5 x 13 | 0.13 | 2.1 | 6.75 x 10.25" |
| PDM8.5x11-10 | 8.5 x 11" - 100% Recycled Padded Mailer - Bundle of 10 | 1.7 | 13 x 9 x 2 | 0.17 | 2.2 | 8.25 x 10.25" |
| PDM8.5x11-100 | 8.5 x 11" - 100% Recycled Padded Mailer - Case of 100 | 17 | 18 x 13 x 13 | 0.17 | 2.2 | 8.25 x 10.25" |
| PDM8.5x11-100-CUST | 8.5 x 11" - Custom Printed 100% Recycled Padded Mailer - Case of 100 | 17 | 18 x 13 x 13 | 0.17 | 2.2 | 8.25 x 10.25" |
| PDM10.5x15-10 | 10.5 x 15" - 100% Recycled Padded Mailer - Bundle of 10 | 2.75 | 16 x 11 x 2 | 0.275 | 3.8 | 10.5" x 14.25" |
| PDM10.5x15-100 | 10.5 x 15" - 100% Recycled Padded Mailer - Case of 100 | 27.5 | 22 x 17 x 13 | 0.275 | 3.8 | 10.5" x 14.25" |
| PDM10.5x15-100-CUST | 10.5 x 15" - Custom Printed 100% Recycled Padded Mailer - Case of 100 | 27.5 | 22 x 17 x 13 | 0.275 | 3.8 | 10.5" x 14.25" |
| PDM14.25x19-10 | 14.25 x 19" - 100% Recycled Padded Mailer - Bundle of 10 | 5.0 | 20 x 15 x 2.55 | 0.4375 | 7.0 | 14.25" x 18.25" |
| PDM14.25x19-50 | 14.25 x 19" - 100% Recycled Padded Mailer - Case of 50 | 25.0 | 22 x 17 x 13 | 0.4375 | 7.0 | 14.25" x 18.25" |
| PDM14.25x19-50-CUST | 14.25 x 19" - Custom Printed 100% Recycled Padded Mailer - Case of 50 | 25.0 | 22 x 17 x 13 | 0.4375 | 7.0 | 14.25" x 18.25" |