100% Recycled Padded Mailers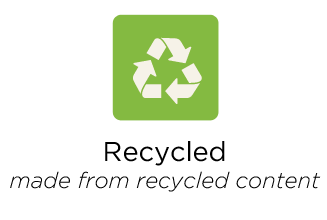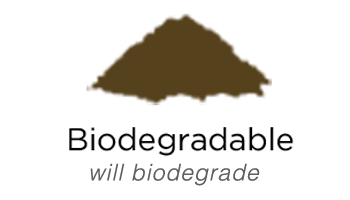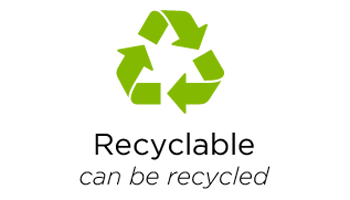 ---
Elevate the customer experience with branded mailers!
There is just no denying the earthy appeal of our 100% Recycled Padded Mailers. Upcycled newspaper is matted into a layer of cushioning, then sandwiched between two layers of recycled kraft paper. Once used, it is readily curbside recycled. The result: an irrefutably eco-friendly cushioned mailer.
Looking for an ecofriendly poly bubble mailer for a lighter, weather protecting alternative? Check out our Recycled Bubble Mailers. If you're debating between cushioned mailer options, check out our Definitive Guide to Protective Mailers.
Looking for a branded package?
100% recycled content, 20% post-consumer waste made with macerated newsprint
Lightweight & affordable
Fully recyclable with mixed paper
Naturally biodegradable (tear strip must be removed)
Features self-seal adhesive closure
Tamper-evident
Made in the USA!
Because of the cushioned exterior of Padded Mailers, some people face difficulties with traditional labels sticking to them. We recommend these unique high tack shipping labels if you run into this issue.
Weights and Dimensions By Mailer Size
If you're looking for the weights and dimensions of a specific product listed above, look no further! Find the product size and bundle/case type that you are considering in the table below.
| | | | | | | |
| --- | --- | --- | --- | --- | --- | --- |
| Product Code | Product Description | Parcel Weight (lbs) | Parcel Dimensions | Mailer Weight (lbs) | Mailer Weight (oz) | Inside Mailer Dimensions |
| PDM6x9-10 | 6 x 9" - 100% Recycled Padded Mailer - Bundle of 10 | 1.2 | 10 x 6 x 3 | 0.12 | 1.6 | 5.75 x 8.5" |
| PDM6x9-250 | 6 x 9" - 100% Recycled Padded Mailer - Case of 250 | 28 | 21 x 17 x 13 | 0.12 | 1.6 | 5.75 x 8.5" |
| PDM6x9-250-CUST | 6 x 9" - Custom Printed 100% Recycled Padded Mailer - Case of 250 | 28 | 21 x 17 x 13 | 0.12 | 1.6 | 5.75 x 8.5" |
| PDM7x11-10 | 7.25 x 11" - 100% Recycled Padded Mailer - Bundle of 10 | 1.625 | 15 x 12.5 x 3 | 0.13 | 2.1 | 6.75 x 10.25" |
| PDM7x11-100 | 7.25 x 11" - 100% Recycled Padded Mailer - Case of 100 | 16 | 15 x 12.5 x 13 | 0.13 | 2.1 | 6.75 x 10.25" |
| PDM7x11-100-CUST | 7.25 x 11" - Custom Printed 100% Recycled Padded Mailer - Case of 100 | 16 | 15 x 12.5 x 13 | 0.13 | 2.1 | 6.75 x 10.25" |
| PDM8.5x11-10 | 8.5 x 11" - 100% Recycled Padded Mailer - Bundle of 10 | 1.7 | 13 x 9 x 2 | 0.17 | 2.2 | 8.25 x 10.25" |
| PDM8.5x11-100 | 8.5 x 11" - 100% Recycled Padded Mailer - Case of 100 | 17 | 18 x 13 x 13 | 0.17 | 2.2 | 8.25 x 10.25" |
| PDM8.5x11-100-CUST | 8.5 x 11" - Custom Printed 100% Recycled Padded Mailer - Case of 100 | 17 | 18 x 13 x 13 | 0.17 | 2.2 | 8.25 x 10.25" |
| PDM10.5x15-10 | 10.5 x 15" - 100% Recycled Padded Mailer - Bundle of 10 | 2.75 | 16 x 11 x 2 | 0.275 | 3.8 | 10.5" x 14.25" |
| PDM10.5x15-100 | 10.5 x 15" - 100% Recycled Padded Mailer - Case of 100 | 27.5 | 22 x 17 x 13 | 0.275 | 3.8 | 10.5" x 14.25" |
| PDM10.5x15-100-CUST | 10.5 x 15" - Custom Printed 100% Recycled Padded Mailer - Case of 100 | 27.5 | 22 x 17 x 13 | 0.275 | 3.8 | 10.5" x 14.25" |
| PDM14.25x19-10 | 14.25 x 19" - 100% Recycled Padded Mailer - Bundle of 10 | 5.0 | 20 x 15 x 2.55 | 0.4375 | 7.0 | 14.25" x 18.25" |
| PDM14.25x19-50 | 14.25 x 19" - 100% Recycled Padded Mailer - Case of 50 | 25.0 | 22 x 17 x 13 | 0.4375 | 7.0 | 14.25" x 18.25" |
| PDM14.25x19-50-CUST | 14.25 x 19" - Custom Printed 100% Recycled Padded Mailer - Case of 50 | 25.0 | 22 x 17 x 13 | 0.4375 | 7.0 | 14.25" x 18.25" |