Padded Mailers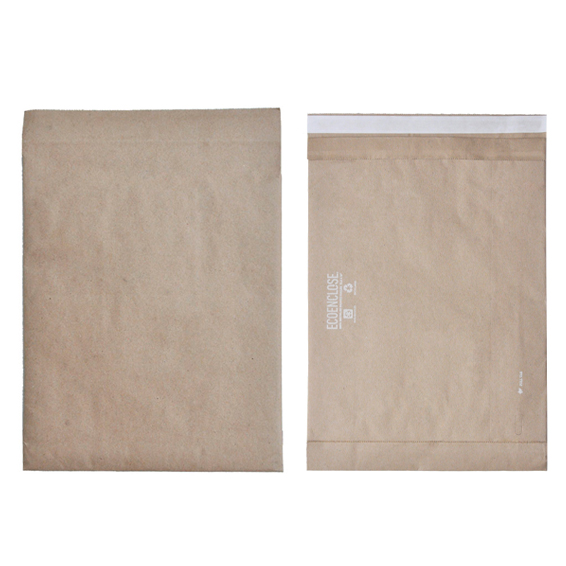 ---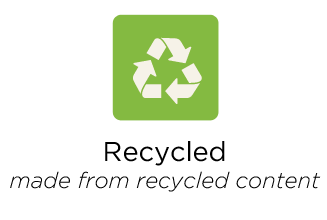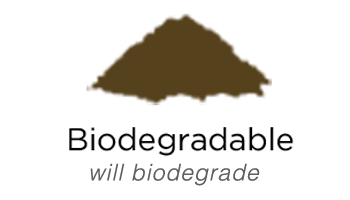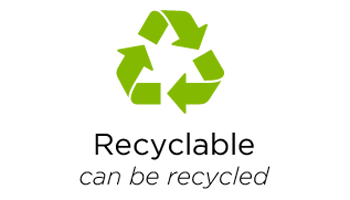 There is just no denying the earthy appeal of our 100% Recycled Padded Mailers. These bad boys scream, "EARTH MATTERS!"
Recovered newspaper is matted into a layer of cushioning -- a pillow of paper of sorts -- and then sandwiched between two solid layers of recycled kraft paper. The result is one heck of an irrefutably eco-friendly cushioned mailer.
Not only is this padded mailer constructed inside and out from recovered trash, but once it has made its journey and served its purpose, EcoEnclose 100% Recycled Padded Mailers can easily be redeposited back into the recycling stream. With its dynamic all-paper constitution, you'll purchase with the peace of mind in knowing that this mailer is an absolute proverbially piece o' cake to recycle...no DESTINATION: LANDFILL for this humdinger of a protective mailer!

These padded mailers can also be branded! If you need Custom Branded Padded Shipping Envelopes, EcoEnclose has you covered. If you're seeking a recycled poly bubble mailer for a lighter, weather protecting alternative, check out our 32.6% Recycled Bubble Mailers. If you're still debating between different cushioned mailer options, check out our Definitive Guide to Protective Mailers.
100% Recycled Padded Mailers:
100% recycled content
Lightweight & affordable
Fully recyclable & naturally biodegradable
Features self-seal adhesive closure
Tamper-evident
Made in the USA!

Spec Sheet
Volume Discounts
| Purchase... | And Save... |
| --- | --- |
| 2-4 units | 2% |
| 5-9 units | 5% |
| 10-14 units | 10% |
| 15+ units | 15% |
Weights and Dimensions By Mailer Size
If you're looking for the weights and dimensions of a specific product listed above, look no further! Find the product size and bundle/case type that you are considering in the table below.
| | | | | | |
| --- | --- | --- | --- | --- | --- |
| Product Code | Product Description | Parcel Weight (lbs) | Parcel Dimensions | Mailer Weight (lbs) | Mailer Weight (oz) |
| PDM10.5x15-10 | 10.5 x 15" - 100% Recycled Padded Mailer - Bundle of 10 | 2.75 | 16 x 11 x 2 | 0.275 | 3.8 |
| PDM10.5x15-100 | 10.5 x 15" - 100% Recycled Padded Mailer - Case of 100 | 27.5 | 22 x 17 x 13 | 0.275 | 3.8 |
| PDM10.5x15-100-CUST | 10.5 x 15" - Custom Printed 100% Recycled Padded Mailer - Case of 100 | 27.5 | 22 x 17 x 13 | 0.275 | 3.8 |
| PDM6x9-10 | 6 x 9" - 100% Recycled Padded Mailer - Bundle of 10 | 1.2 | 10 x 6 x 3 | 0.12 | 1.6 |
| PDM6x9-250 | 6 x 9" - 100% Recycled Padded Mailer - Case of 250 | 28 | 21 x 17 x 13 | 0.12 | 1.6 |
| PDM6x9-250-CUST | 6 x 9" - Custom Printed 100% Recycled Padded Mailer - Case of 250 | 28 | 21 x 17 x 13 | 0.12 | 1.6 |
| PDM8.5x11-10 | 8.5 x 11" - 100% Recycled Padded Mailer - Bundle of 10 | 1.7 | 13 x 9 x 2 | 0.17 | 2.2 |
| PDM8.5x11-100 | 8.5 x 11" - 100% Recycled Padded Mailer - Case of 100 | 17 | 18 x 13 x 13 | 0.17 | 2.2 |
| PDM8.5x11-100-CUST | 8.5 x 11" - Custom Printed 100% Recycled Padded Mailer - Case of 100 | 17 | 18 x 13 x 13 | 0.17 | 2.2 |