Impress Customers with a Unique, Eco-Friendly Unboxing Experience
Jan 26th 2020
Impress Customers with a Unique, Eco-Friendly Unboxing Experience
If you have a child or have been on the internet in the last decade, chances are you've seen an unboxing video. On the surface, it seems like just another bizarre internet trend, but the unboxing experience has become critical in the world of retail- especially in eCommerce. Your packaging is the precursor to your product- first impressions begin before the customer has even touched the product itself. You want to signal quality and anything else your brand stands for from the very beginning.
There are a number of environmental drawbacks to unboxing culture, but a memorable unboxing experience doesn't have to involve excessive packaging. We're here to break down what exactly unboxing means, and how to create your own memorable and sustainable unboxing experience.
What is Unboxing?
In the simplest possible terms, unboxing is opening and removing a product from its packaging for the first time. Unboxing videos are where a person opens a product on camera, often discussing aspects of the packaging and giving the viewer a breakdown of what it's like to open the product themselves. There are unboxing videos for every product imaginable, from big-ticket tech items like iPhones to $1 Kinder Eggs. If you can purchase it, chances are you can find an unboxing video for it.
Cool, so that's what people are watching on YouTube these days… How does that affect me and my business, though? The unboxing phenomenon speaks to the purchase process itself, and the act of unboxing is a fundamental part of the ecommerce shopping experience. Improving your packaging and unboxing experience will help your brand image, customer retention and, most importantly, your bottom line. You don't have to be Apple to design a memorable unboxing experience either- we'll show you some basic tips and tricks that any ecommerce can use.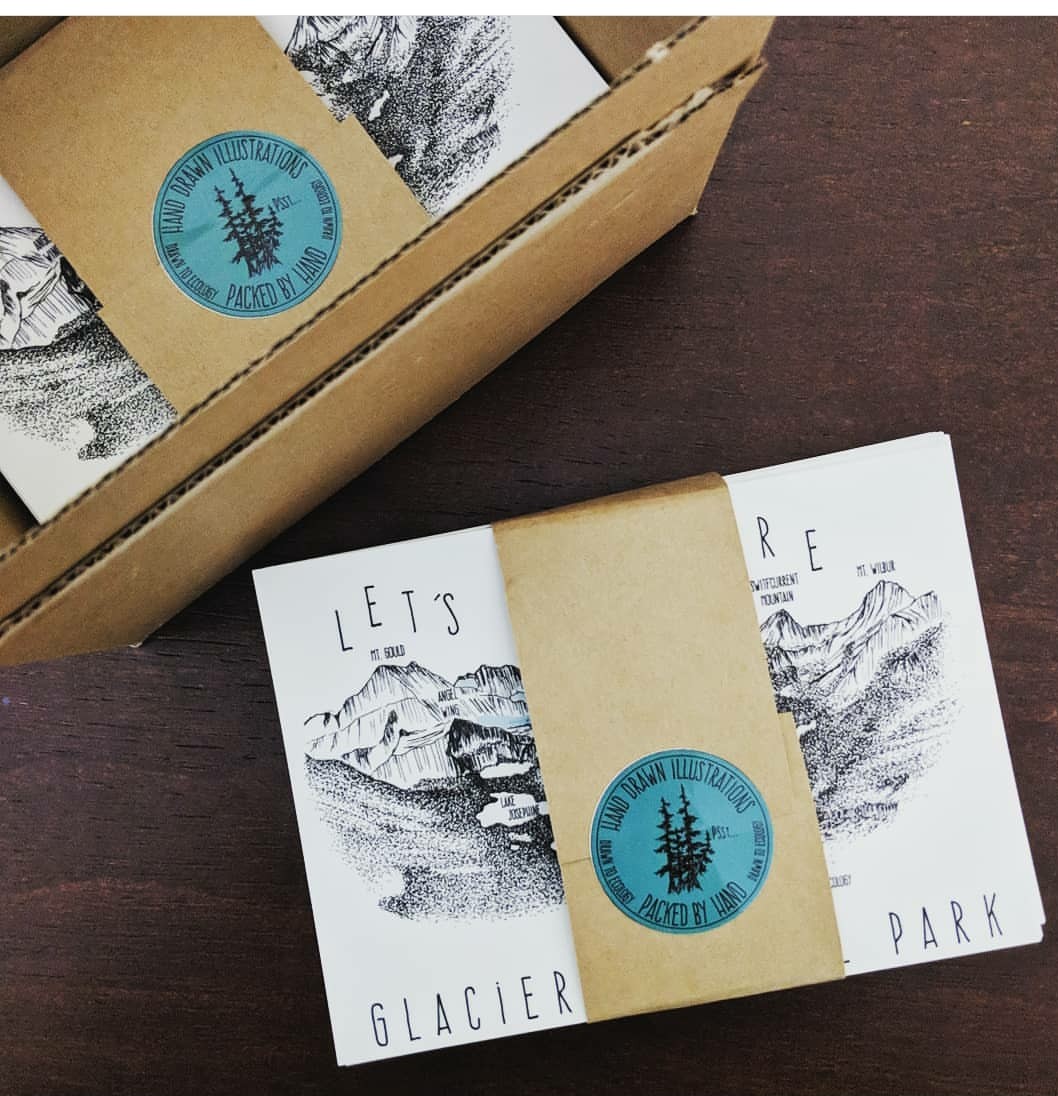 The Benefits of a Unique Unboxing Experience
Customer Perception (and Retention)
There are fundamental neurological responses involved with packaging, and attractive packaging lights up areas in the brain associated with reward, particularly with regard to impulse purchases (we've all made a late night online purchase or two that we might not have thought out all the way, right?). In the online environment that can be tricky, as a customer's first impression of product is after they've ordered it.
In the absence of a physical store, website design and packaging are the only two ways in which customers will form first impressions of your business and brand. According to a recent study conducted in partnership with the University of Wisconsin, the same product, wrapped in "premium" custom packaging was rated higher than its plainly packaged (identical) counterpart in 76% of instances. The better-packaged product was also rated as being a better value, despite the participants not knowing the cost and the product being the same between groups.
In a 2015 Packaging World survey, 80% of business-owners reported that their packaging was used to enhance their brand image as well as protect their product. It's not simply a matter of getting your product to your customer- it's about making a good impression at the same time. It's critical with packaging to know your target market, and design your packaging to reflect their values. Selling a product for businesses? Probably stay away from too many bright colors and humor. Selling a product for families and children? Make your packaging as colorful and interactive as possible!
A first impression is important for more than just, well, first impressions. According to a 2018 survey by Packaging Matters, 63% of customers purchased a product again because of the appearance of its packaging. While all it technically does is protect the product, it's clear that packaging really does matter for retention and perception. A memorable unboxing experience also encourages people to post packaging photos and maybe even unboxing videos on social media, further increasing exposure.
All this said, the rise in unboxing culture can lead to some truly egregious examples of excessive plastic packaging. While there's no single best way to optimize your unboxing experience for every business, we've put together some general tips for how to make your unboxing experience YouTube-worthy AND environmentally friendly. We'll get to this in more detail shortly, but trust us, you want it to be environmentally friendly.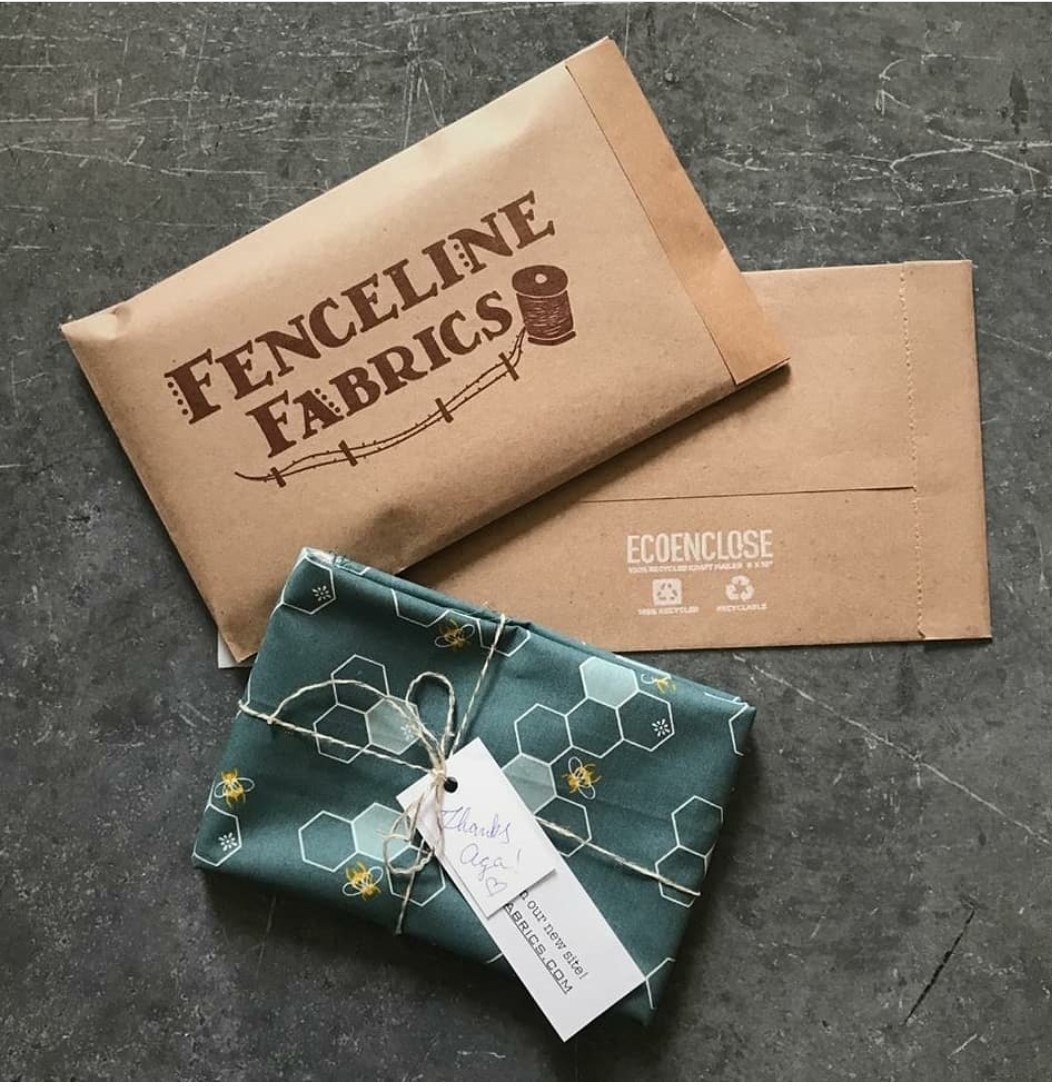 How to Create a Memorable AND Eco-friendly Unboxing Experience
Custom Branding- Wow Them from the Stoop
Make your customers feel like it's Christmas Morning when they see your package on the front porch or in the package room. The first thing your customers will see in the absence of a physical store is your packaging. Make them feel closer to the retail experience by including branding on the outside of the box. The unboxing experience could be described as almost a retail-like experience, with the box/packaging serving for the physical store. What store doesn't have its name on the outside?
A branded experience from start to finish also shows that you care about the details- and that nothing about your business is generic. Don't stop with just the outside of the box, however. Customize the inside with brand values, witticisms, or art to further cement that bespoke, personalized feeling throughout the unboxing experience. Custom branded packaging is the first step in a premium unboxing experience that will give your customers the best possible first impression- and keep them coming back for more. If your package is sensitive, or liable to be stolen or snooped on because your brand is so popular, use a plain outer box, but spice up your packaging with a beautifully branded inner box. There are innumerable ways to customize your packaging- don't be afraid to get creative with every aspect of it.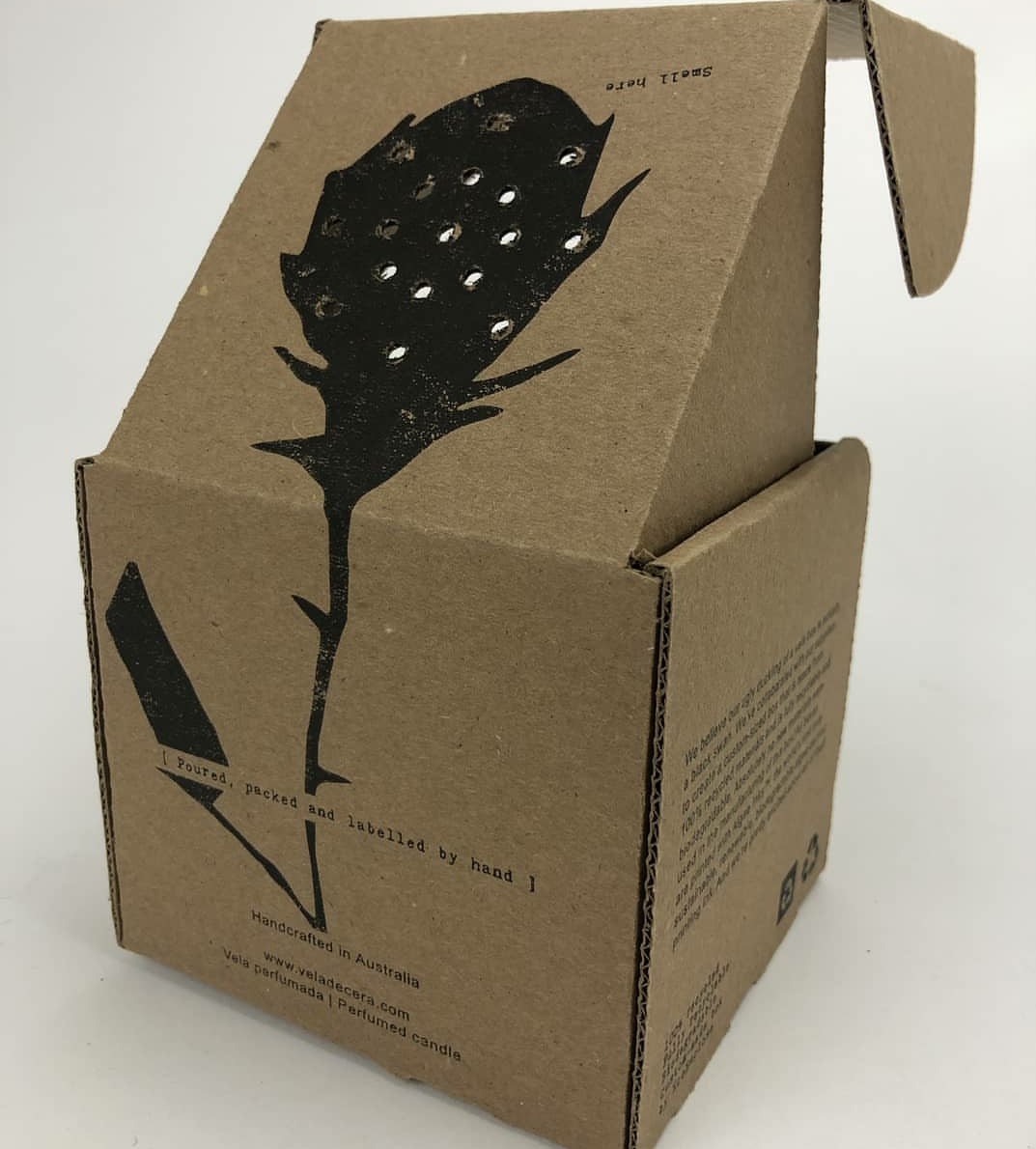 Unboxing, like an Ogre, Has Layers
Anticipation is a big part of the online shopping experience- the time between when you place an order and when you receive the object builds expectations and suspense. People wonder if what they ordered will be worth it. They wonder if their expectations will be met, and sometimes the wait can be painful. Make them wait a little longer. If you've opted for simpler outer packaging, consider an inner box with a pop of color to surprise them after they've opened the outer box.
Just don't surprise them with a broken product- secure inner packaging is as critical as attractive inner packaging, and luckily the two can work together to great effect. Using custom-cut cardboard inserts to hold your product(s) exactly in place not only looks great, it avoids the mass-quantities of plastic bubble-wrap or void fill that end up in landfills every year. The cardboard insert is particularly well-suited to layering, as you can have layers of objects within a box, prompting the user to explore your packaging to free it all. Apple employs this kind of layered packaging to wow their customers- when you first open an iPhone box all you see is the phone. Take it out and you'll find its peripherals neatly slotted into inserts underneath, and the manual and least fun parts at the very bottom of the box. Extending the unboxing process (within reason, we're not trying to make Matryoshka dolls here) also makes your customer feel like they've gotten more for their money. Opening it all at once can give you the "that's it?" factor if there is more than one thing included.
Plus, the custom inserts give your packaging that much more of a premium feel- when you shake the box nothing rattles around, and each item is guaranteed to be neatly in its place upon opening it's clear you care about your product as much as the customer should. When it looks like things were randomly tossed into a box, your brand could be seen as sloppy or haphazard.
Not shipping something fragile? Kraft Paper and twine with a little greenery embellishment can make anything pop as well. Not everything has to be complex and precise, it all depends on your product and your brand niche. If your product is simple, you can do something like a custom outer box, a kraft-paper and twine-wrapped inner packaging, and a hand-written note on top (more on that later). If you don't have the time or attention span to do that and you're selling clothing, a branded, plastic-free adhesive band is a simple way to spruce up a t-shirt in a recycled mailer.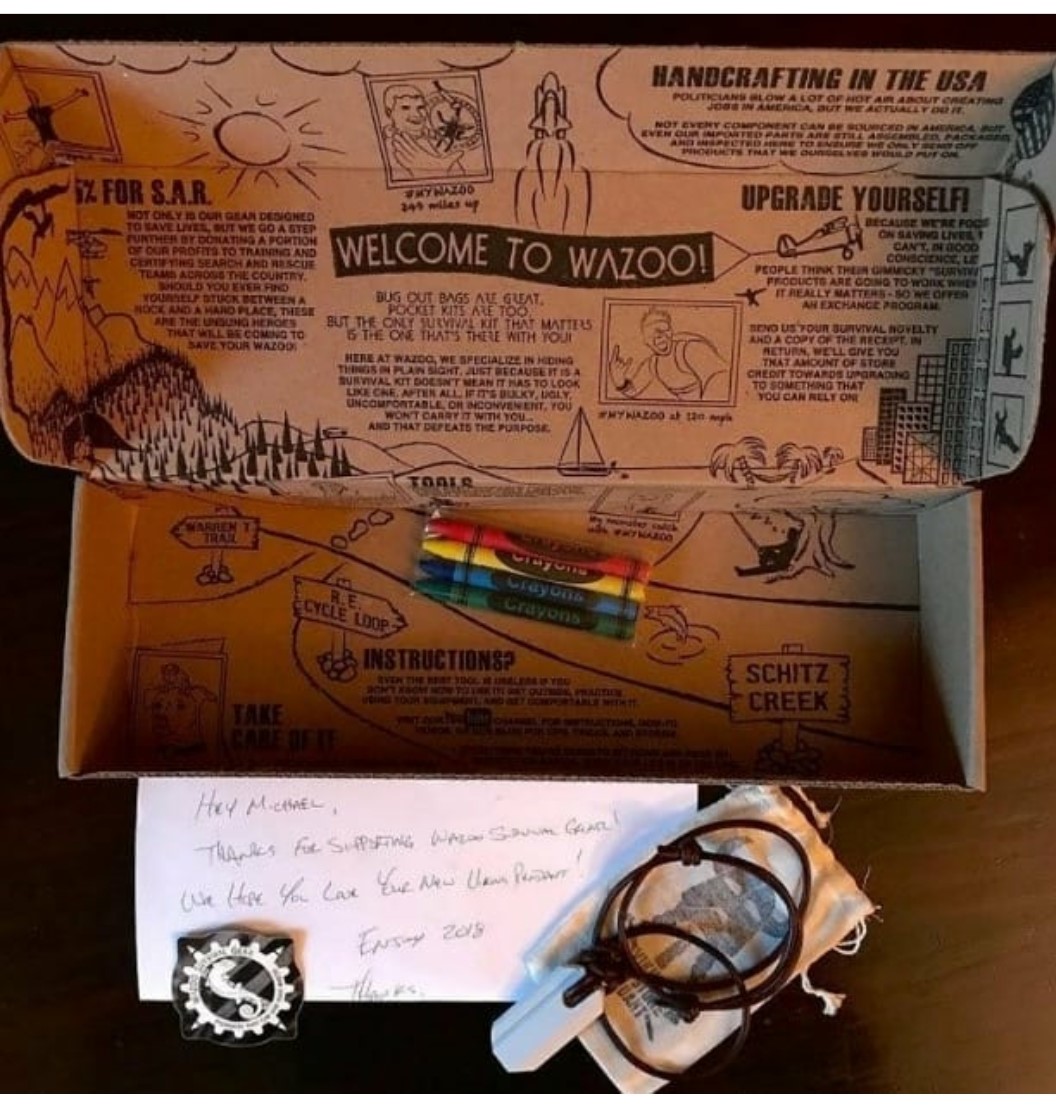 Personal Touches Bring it Home
While the unboxing experience is greatly enhanced with premium packaging, one of the most effective ways of improving customer perception and retention is with a simple personalised touch. The most common strategy is to hand-write (or simply sign) a thank you note to include in the box. It adds a distinctly human touch to the otherwise impersonal and anonymous online shopping experience, and it reminds your customers that you and brand are more than just a website.
It doesn't have to be a full, hand-written note, either. Include a newsletter of sorts to let your customer know what your company is up to, profile one of the workers that packaged the product, or include a joke or compliment on the inner packaging. Personalizing the unboxing experience makes each customer feel special- like they're doing a good thing by buying from you.
Reuseability
If your packaging is good enough, it can become a free advertisement in and of itself. If a customer uses your sturdy, branded shipping box to take something to a party, everyone there is exposed to your brand and will wonder about the interesting box. Not using a box? Include an attractive, branded gift bag inside so that if your product is being given as a gift, your brand is attached to that process as well. Customers have even been shown to be willing to spend more for a product with packaging that is easy to open, reseal, and reuse.
Another strategy employed in this arena is deliberately including things other than the packaging that lengthen the interaction between you and your customer. Things like free, branded post-cards or samples of other products encourage the customer to keep interacting with your brand after they've unboxed everything. Want to make a customer laugh? Include a mad lib or uncaptioned cartoon related to your product. Want them to try your other products? Include some cute samples or a little catalog. There are so many ways to keep the interaction going with a customer- don't stop at the unboxing!
If you want to go the extra mile when it comes to reuseability, encourage your customers to use their box to donate to charity. Organizations like Give Back Box provide customers with a prepaid shipping label, so that they can fill it with items for donation and mail it to those in need for free. Programs like these are cropping up with increasing frequency across the world. Talk about reusability!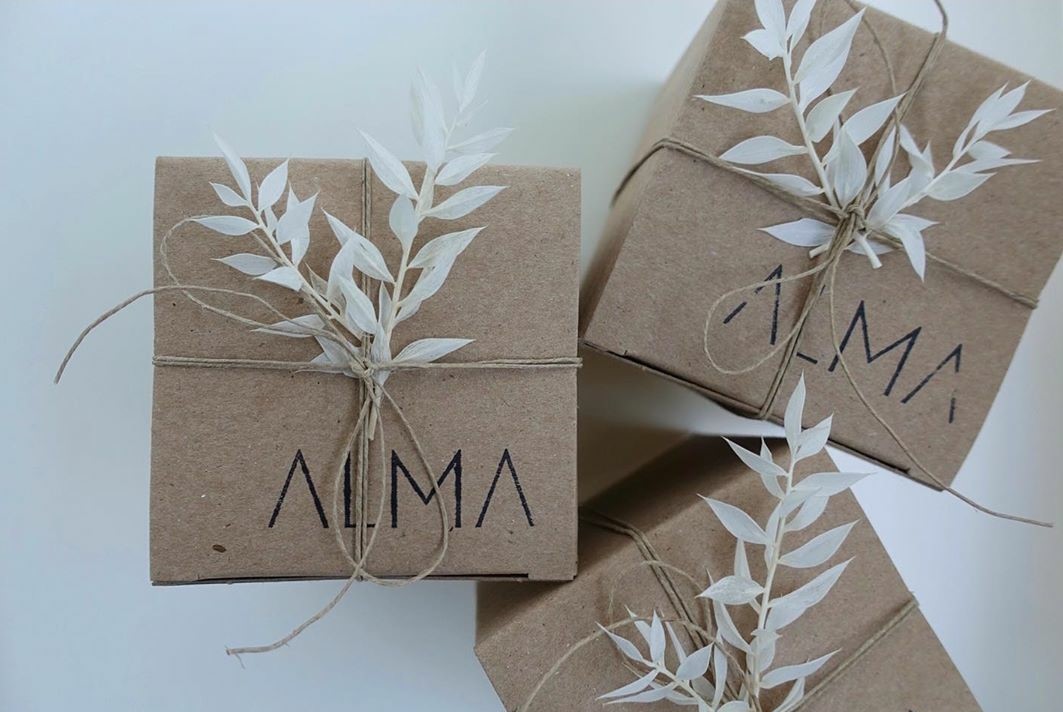 Quick Tips to Design a More Sustainable Unboxing Experience
Instead of adding extra materials to the experience, look at every essential element and see how you can enhance it. This is why printing the outside or inside of your boxes or mailers is awesome; you don't have to add any additional resources to make your package stand out. This is why we particularly love internal prints, where you can convey a clear message and brand (one that won't be dirtied up by small parcel carriers.)
Use packaging as a way to educate your customers about the sustainability or ethics of your product, or the steps you've made to provide a more eco-friendly packaging experience.
Make your package unique and functional for your customers! Check out these creative, eco-friendly package designs for inspiration on how to do this.
Have your packing slip double as your personal note or guidance. Use more upscale paper (such as 100% recycled, 100% post-consumer office paper) or cardstock (such as 100% post consumer notecards) for your packing slip. You can pre-print a note at the bottom or leave room to add a special handwritten note.
Use our complimentary We Care Cards; leave a personal note on the back of them!
Incorporating a sticker? Use the sticker for an actual, needed function - taping the box closed, or taping down tissue paper or void fill.
Go with custom branded tape - since almost every box needs tape to ship anyway, why not customize that, too?
Give your customers explicit guidance on how to reuse your packaging. Remind them to save the package for returns or to ship something back out to a friend.
Changes made for the planet really promote your brand. For example, when prAna switching to raffia ties instead of clear poly bags has led to quite a few social media posts from customers raving about the big eco step AND the fact that it looks much better than utility plastic bags. You can go with paper bands instead of poly bags for a similar step.
Try algae ink - a small step like switching to black algae ink AND promoting it on your box can go a long way in solidifying your brand's commitment to the environment.
Sustainability- Eco-friendly Packaging is Good for the Planet AND for Profits
As mentioned previously, there is a downside to the rise in unboxing culture. All those layers and custom touches often result in even more waste packaging. You don't want your business to contribute to our planet's plastic pollution problem, do you? It can be difficult to balance aesthetic, the layered, and the eco-friendly in your packaging, but that balance is relatively easy to achieve with the right materials- and your customers will notice.
Sustainability can and should be an integral part of the unboxing experience. A memorable, classy experience that will wow customers from the start doesn't have to come at the expense of the environment. Use eco-friendly packaging wherever possible to minimize your brand's negative environmental impact, and encourage your customers to recycle your packaging.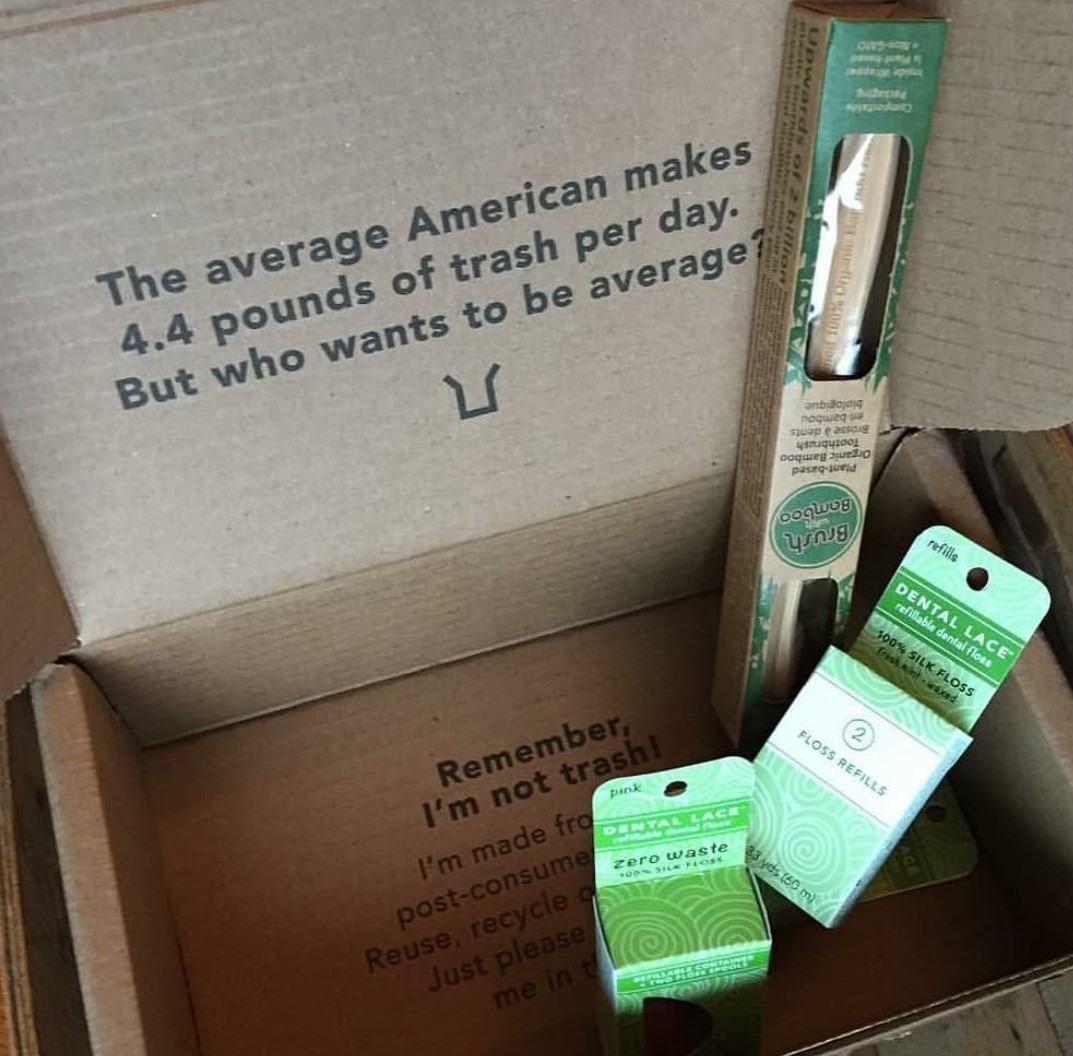 Changes made for the planet really do promote your brand as well. For example, when prAna switched to raffia ties instead of clear poly bags, it led to quite a few social media posts from customers raving about the big eco step AND the fact that it looks much better than utility plastic bags. Want to achieve something similar? Go with paper bands instead of poly bags. It doesn't take something drastic to make a difference. Every component matters.
Customers are much more likely to recycle if you make it easy for them- tell them what can and cannot be recycled with clear labeling. It's not just for the environment's good, however- environmentally friendly packaging is also good for business. If sustainability is one of your businesses core values, your packaging should reflect that. Your customers are likely sustainability-minded, and they'll notice if there's a disconnect between what you say you value and your packaging. That consistency between your brand's values and your packaging appeals to consumers, and it should be at the center of the customer experience.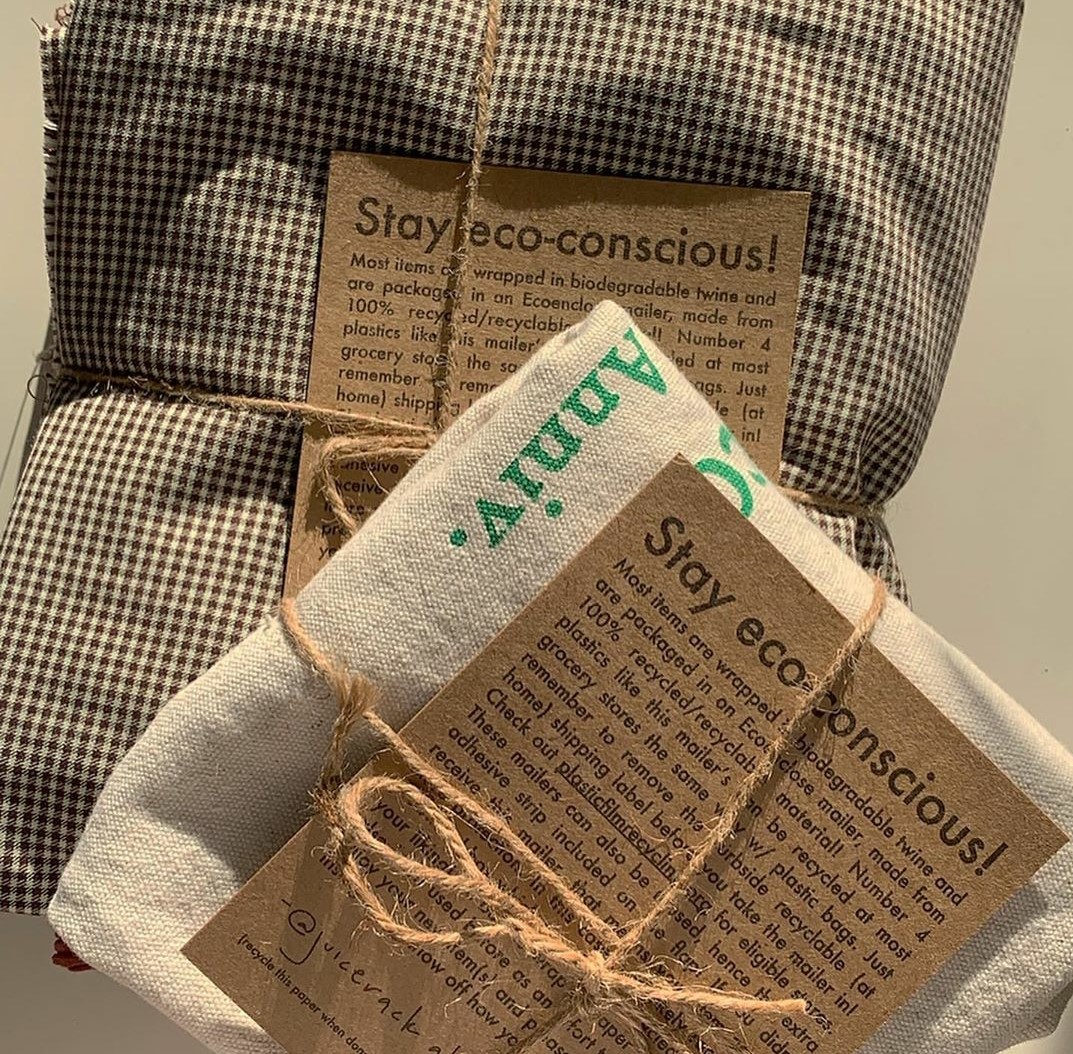 Don't just take our word for it- 86% of customers surveyed in 2018 said they preferred products in sustainable packaging, and 72% of them said they trusted brands more that included sustainability benefits on the packaging. That said, customers don't always seek out sustainable packaging, with the same survey reporting that only 27% of respondents "actively seek out products in sustainable packaging," and only 21% said they would pay more for sustainably packaged products.
That means that the impetus is on the business-owner. Your customers may not know they want sustainable packaging, but it's better for the environment and they'll be more satisfied knowing it. Sustainable, custom packaging might seem like a tall order for some small businesses, but EcoEnclose makes it easy. Wow your customers, save the planet, and make more money with a bespoke, eco-friendly unboxing experience.