Election Resources for Climate Voters
Oct 24th 2020
Election Resources for Climate Voters
Election Day is Tuesday, November 3, 2020.
You already know how important it is to vote! You may already have voted (if so, good for you!). If not, hopefully by now you've already decided if you're going to vote by mail, early in-person, or in-person on Election Day.
And, hopefully you are familiar with your ballot and know how you'll vote.
That isn't, however, the norm. Many voters don't actually know what is going to be on their ballot until they begin voting. In 2018, one-third of voters didn't know the names of the congressional candidates on their ballot until Election Day.
With the POTUS election grabbing headlines and social media energy right now, it is easy to forget that there are over 95,000 positions on the ballot - including Senate races, House of Representatives races, ballot initiatives, state congressional races, etc.
That means there are thousands of races on the line that could either support or halt the type of climate policy that can help curb carbon emissions, protect our land, water and soils, and reduce plastic pollution.
This article outlines some of my favorite election-related resources for voters concerned about climate change. Most of them inform and educate (one, from Patagonia, does include specific endorsements).
If you've found a great election guide for climate voters, please send it over ([email protected]) so we can include it here in this list.
"In 2020, in addition to the presidential election, there are over 95,000 positions on the ballot."
BallotReady is a comprehensive resource to help you understand everything on your specific ballot - your candidates' backgrounds and proposed policies, the pros and cons of referendums, and more. Ballot Ready also helps you make a plan to vote, providing personalized voting options and locations for your specific address.
I recommend Ballot Ready as your first stop in election research.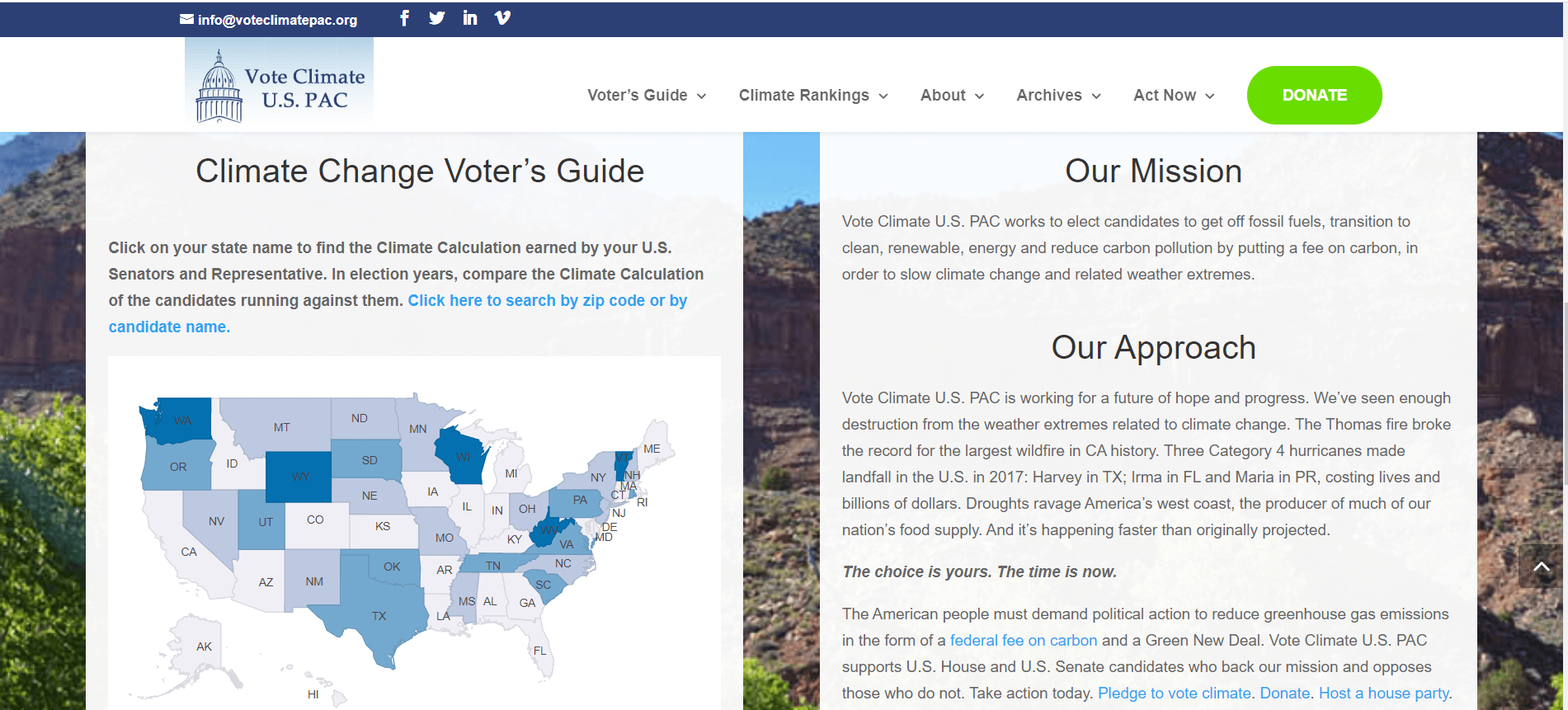 Vote Climate U.S. PAC's l voters guide empowers every American to vote climate as a top priority issue in the U.S. Presidential election. Their guide gives debate-qualified, Democratic and Republican candidates a "climate calculation" score from zero to 100 to take into the voting booth. Voters can use it to choose a candidate with the highest score, to lead our nation toward climate action. In addition to an overall score for each candidate, you can get a more detailed background on each candidates' climate views and actions.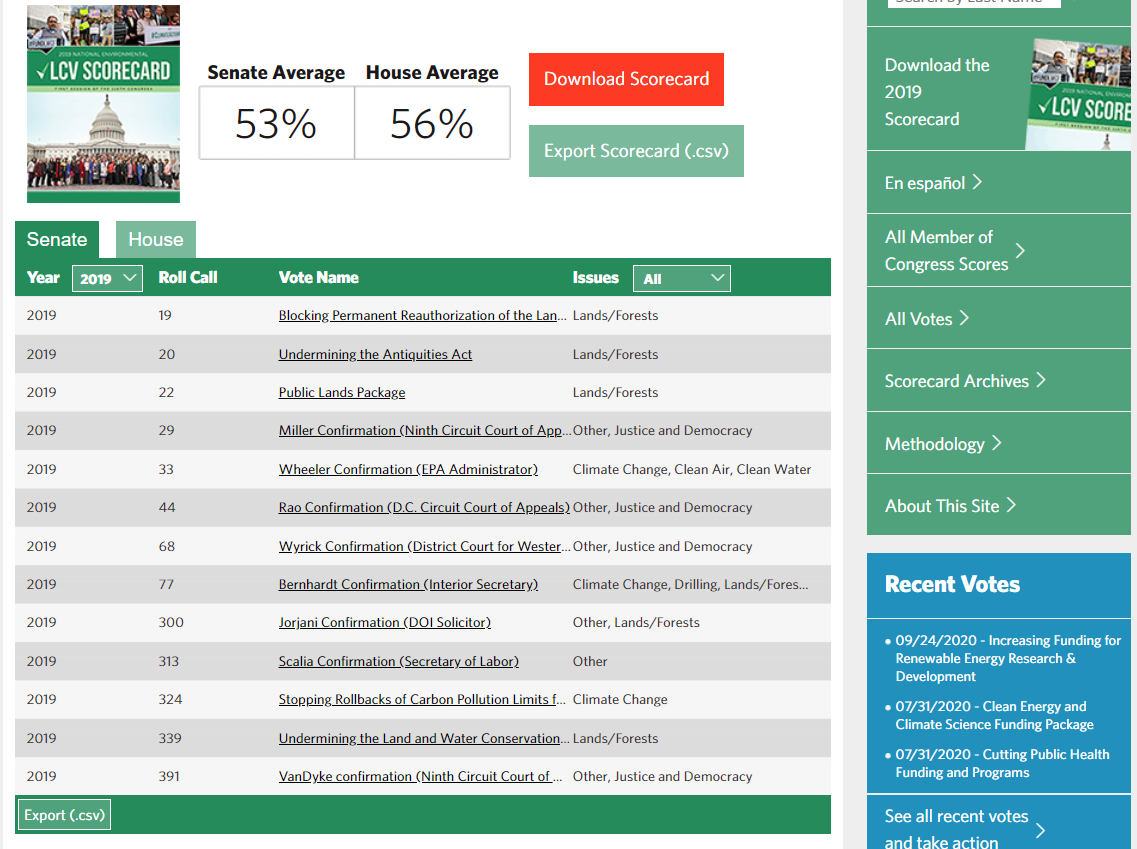 LCV tallies up how frequently every Senator and Representative has voted in favor of environmental legislation and gives a score from 0 to 100.
You can drill down on this by looking at every climate-related vote over the past year to see if and how your congressmen voted. As an added bonus, we love how this resource helps you learn about some of the lesser known climate legislation that has been considered, reminding us that the officials we elect are actively and regularly voting on issues we care about.
The site also gives you a statewide summary (as a percentage) of how your Senators and Representatives have voted on climate issues.
Patagonia Election Guide and Widget
Patagonia is unabashedly on a mission to vote climate deniers out of office. Their Election Resource includes (1) a "Make a Plan" widget that guides a user through the process of finding out how they can vote and then asking them to schedule and commit to their voting plan; (2) Formal endorsements of four Senate candidates; and (3) An overview of "Senate races to watch" with Patagonia's recommendations based on candidate LCV scores.
Climate Related Ballot Initiatives
There are far fewer ballot measures related to climate and environmental justice this year (compared to 2018). Many are chalking this up to the fact that COVID eliminated traditional grassroots organizing activities that drive these types of initiatives forward.
Nevertheless, there are a few relevant measures (including one in Colorado on wolf reintroduction!) and it is important that voters are informed about these referendums before voting. This article does a great job summarizing and providing one person's perspective on these measures.