How to Manage Travel Sustainably as an Entrepreneur
Sep 23rd 2019
How to Manage Travel Sustainably as an Entrepreneur
Being an entrepreneur can be stressful. When those stresses get to be too much, taking a break to get away and travel becomes more of a necessity. Travel is beneficial for reducing stress, helping you disconnect, and for expanding your horizons. But with the highest carbon dioxide levels in history, there's just one thing traveling isn't exactly great for: the Earth. Just because traveling is inherently harmful to the environment, doesn't mean you should completely give up the hope of being eco-conscious while on your trip; there are plenty of ways you can invest your time and money into saving the Earth while traveling. Here are just a few ways you can make your next trip as sustainable as possible.
Before you even leave, make sure you have done everything you can to reduce your home's inactive energy use. Most of the time, people don't realize just how much energy their idle appliances are using. So for starters, unplug all your unimportant devices to reduce unnecessary consumption. You can also reduce the heating or cooling of your home once you leave to save both the environment and your bank account. This way, you can maximize the good you do while you're gone.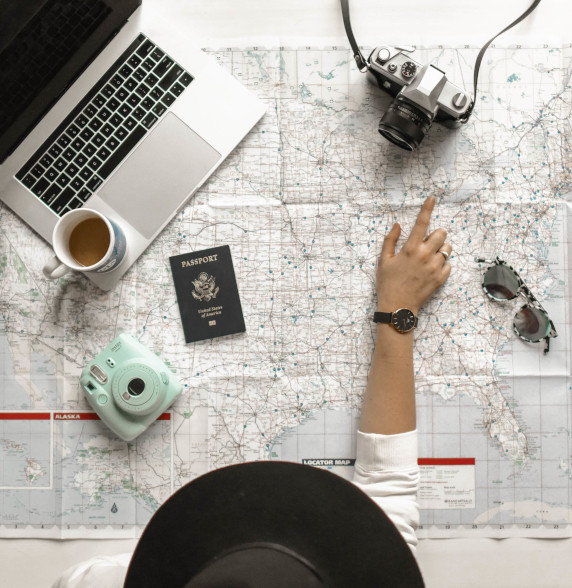 While planning out your itinerary, there are several things you may want to keep in mind in order to participate in the movement for a cleaner future. Make plans to go off the beaten path; travel to places less affected by overtourism to make even less of an impact on the natural surroundings. This could also help you get some well needed privacy, as the area in which you're staying would be much less populated. Renting an air-bnb is also a great option. That way, you are controlling your energy usage more closely while getting a truly local experience.
Transportation is often the part of traveling that causes the most pollution, but that doesn't mean there aren't companies out there trying to make a difference. So, when you start looking to make accommodations, consider booking with eco-friendly businesses like this all-inclusive cruise line, this LEED-certified hotel , or even this polar expedition. With so many green-alternative destinations, it's easier than ever to enjoy a low-carbon trip without breaking the bank. There are tons of ways to enjoy yourself and the Earth at the same time, and with just a few simple online searches you can surely to find the perfect experience for you.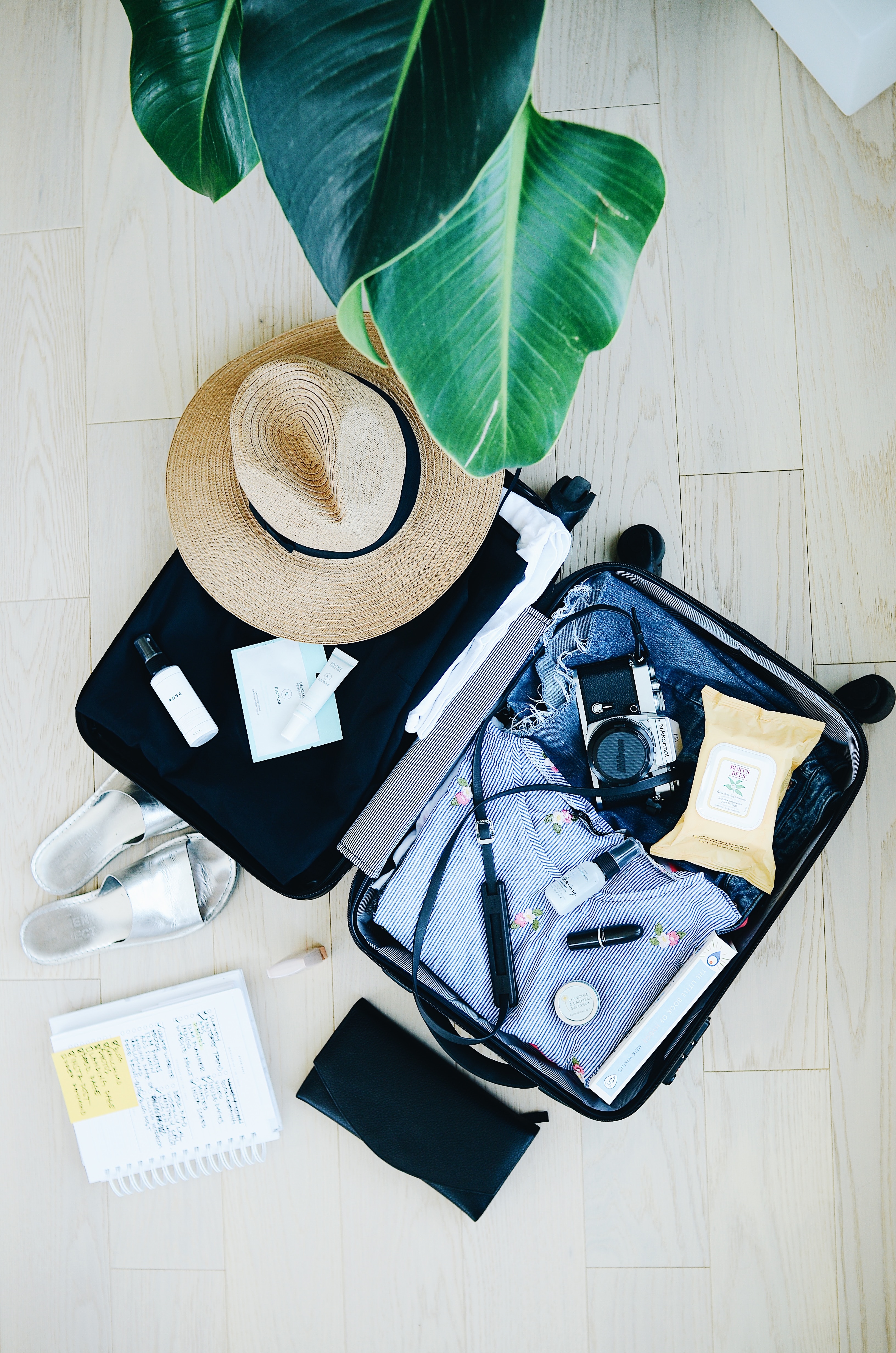 When you start packing, remember that extra weight means extra fuel burned, so pack as light as possible. Take the time to consider just how many outfits (and pairs of shoes) you will really need, and only pack those essentials. If you're traveling for leisure, try taking your phone as your only electronic device. That way you can unplug and reducing your overall packing weight, while still being able to check in on the day-to-days of your business in true eco-preneur style. These strategies, in addition to simply buying lightweight products will help you not only reduce your overall fuel consumption, but can help you save money on extra baggage fees while you're at it.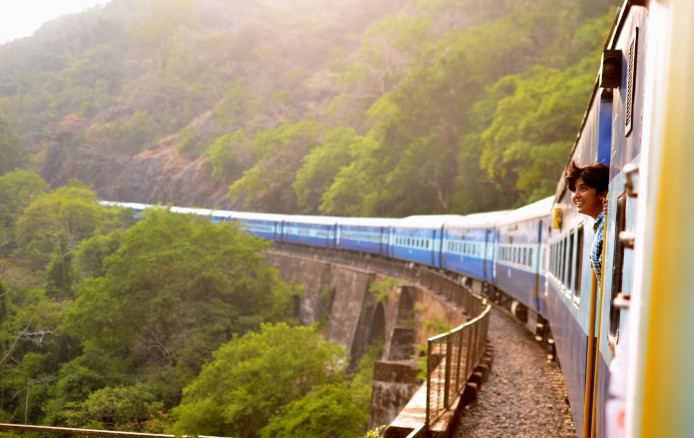 Book your transportation by ground rather than air if you can help it. Trains, buses and even cars have better fuel economies than traditional airplanes in general. If taking a plane is necessary, try your best to book a non-stop flight since most of the fuel airplanes burn is upon takeoff and landing . When on the plane, you should hold on to your recyclable waste and properly dispose of them when you de-board. Most airlines don't properly dispose of their single-use plastics, and will just discard them along with the organic waste upon deplaning. If you are doing some more local travelling or site-seeing, try to walk or bike if possible. Otherwise, public transportation is usually your greenest option instead of using something like a taxi or an Uber.
As for shopping for souvenirs, it's best to do it locally. That way, you can support other fellow entrepreneurs, or at least help feed a family which is better than putting that money into the pockets of some large corporation. You should also make an effort to buy products made from sustainable materials rather than plastics and other non-biodegradables. When you go out to eat, maybe try going without meat! Not only can meat sometimes be bad for your health, but due to the amount of land and water degradation, it is also less eco-friendly than a vegetarian or vegan diet. You don't have to necessarily cut out meat completely, but eliminating it several days out of the week really makes a big difference.
Eco-friendly initiatives don't just stop when your trip is over. Donating to a carbon offset when your trip is over is a great way to continue your eco-efforts. These companies take your donations and develop programs and technology to reduce the amount of carbon in the environment. If you're unsure how much you should be giving, there are some great carbon footprint calculators you could use as a resource. If you have the money to do so, donating to a carbon offset is both an easy, and effective strategy towards your carbon-neutral goals.
After it's all said and done, be sure to tell your peers about your time. Many times, people don't make the switch to eco-friendly life simply because they believe it's more difficult than it really is. Tell people what strategies or products worked, and what you would improve upon. Or even if you'd like to take it one step further, start a blog about your eco-experiences. If that's not your style, maybe you could try starting an organization or club in your area. Using your platform as an entrepreneur is also very effective. Make whatever changes you see fit to your business to reflect your new, green ideals. Whatever your method, communicating eco-friendly habits can be one of your most powerful anti-carbon tools.
The goal of an entrepreneur at a very simple level is to make the world a better place overall for those who use their product or service. As an entrepreneur, it should also be your duty to make leave the Earth better off (or at least not worse) than you found it. Unfortunately, this seems to be a bit of a foreign concept to many, and that's why it's your responsibility to make a difference. Be an innovator; change peoples' minds about wanting to help the planet. Do your best for a cleaner tomorrow.