Unsustainable Holiday Packaging Solutions to Avoid
Sep 27th 2022
Avoid These Unsustainable Holiday Packaging Options
With holiday shopping around the corner, you're likely getting your online storefront or brick and mortar shop ready for the rush.
An important step in your strategy is to invest in packaging options and accessories that will help your brand stand apart and offer a unique, loyalty-building customer experience! As you get started, check out our unique line of Holiday Packaging Options and our Holiday Packaging Guides Across Industries.
As you make decisions, we urge you to avoid the following common packaging solutions, and opt for more eco-friendly alternatives instead.
---
AVOID: Traditional Holiday Gift Bags
Replace with 100% Recycled Paper Shoppers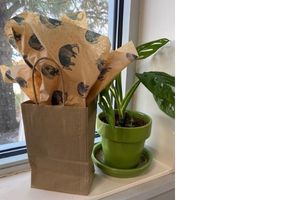 Yes, they are beautiful, but these printed and often foil lined bags are typically made with virgin content whose source is unknown (and could easily be drawing from our precious ancient and endangered forests). Additionally, because of their foil stamping, coatings and heavy printing, many of these bags are either unrecyclable or create challenges for paper pulpers after they are recycled.
We recommend going with 100% recycled paper shoppers instead.
These bags are curbside recyclable and we think they can be made even more beautiful and brand aligned than the bags they are replacing. Add adornments like pine cones, leaves, stamps, twine and other accessories that can help these bags showcase the thoughtful and eco-conscious brand you have established.
---
AVOID: Traditional Wrapping Paper
Replace with 100% Recycled Packaging Paper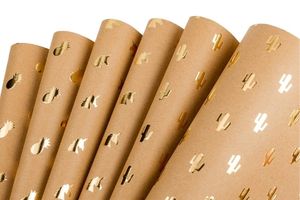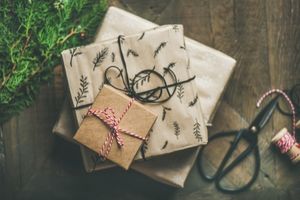 Traditional wrapping paper is chock full of heavy inks, clay and other coatings, and foil lined adornments.
Wrapping paper is sometimes recyclable and sometimes not, and it is hard for a gift recipient to make that distinction.
The best approach to gift wrap is to either eliminate it altogether, reuse material you already have on hand (think paper bags or newspaper), or use a scarf that your recipient can actually reuse as well.
But, we also know gift wrap isn't going anywhere! So we love seeing companies (and individuals!) use 100% recycled packaging paper as wrapping paper. It gives a gorgeous kraft look that can be enhanced with stickers, stamps, twine, and other holiday decor. In my house, we wrap some gifts with 100% recycled newsprint paper, and our kids create artwork on top for a keepsake that their grandparents love!
---
AVOID: Virgin White Boxes and Crinkle Paper
Replace with 100% Recycled Retail Boxes and Ornament Shred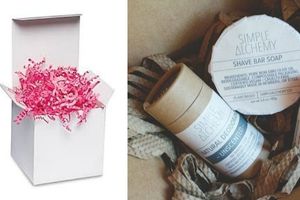 White boxes are typically made with virgin content, often of unknown origins. The material is generally solid bleached sulfate (SBS), which you can learn more about in our blog post: Choosing the Most Sustainable Retail Boxes. As this article describes, retail boxes can easily be made with 100% recycled tan bending chip instead, which is the material we strongly recommend for eco-friendly retail box solutions.
Why avoid crinkle paper? While the material can be made with recycled content, it cannot be recycled in many municipalities. This is because when shredded paper gets wet, it gums up the recycled materials sorting process. Even though crinkle paper is compostable (in areas where it isn't recyclable), when crinkle paper is one solid color, it means it contains high amounts of ink which will introduce contaminants into the composting stream. Additionally, many composters (including our local composter in Colorado - A1 Organics) are banning the material because of how often their households send in shredded paper with plastic windows, staples and paper clips included.
We recommend 100% recycled retail boxes and 100% recycled ornament shred instead. Both are fully circular.
---
AVOID: Ornate Holiday Cards
Replace with Recycled (or Upcycled!) Notecards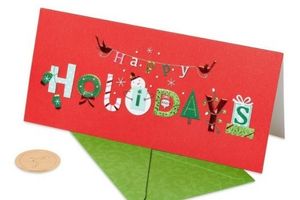 Traditional holiday cards may look cute, but they are typically made with virgin content and contain high levels of ink, glitter and foil, making them either unrecyclable or challenging for paper pulpers.
But, we know that one of the most meaningful parts of the holiday season is the writing of notes to customers, friends, families and your broader community. We also know that a branded or handwritten note to customers (or their gift recipients) is a wonderful way to build your brand and create a long-term, loyal fan for life.
So if you're planning to use holiday greeting cards, replace traditional cards with simpler, 100% recycled cardstock options that are lightly printed with a message of love and joy this season. Or, use blank or custom branded 100% recycled notecards (which are actually 100% post consumer waste!) and handwrite your own messages.
---
AVOID: Foil Lined Retail Boxes
Replace with Recycled and Easily Recyclable Alternatives

If your products aren't competing on a retail shelf to gain market share from products alongside it, you can probably skip the ornate foil lined retail boxes that help differentiate you at the point of purchase, but are an unnecessary use of resources for customers who found and purchased from you online. Replace these shiny packages with 100% recycled tuck boxes or other simpler paperboard boxes. Custom branding, stickers, stamps, twine, and notecards can help you make these more elegant boxes stand out and showcase your eco values.
---
AVOID: Ornate Tissue Paper
Replace with 100% Recycled Tissue Paper Printed with Water-Based Inks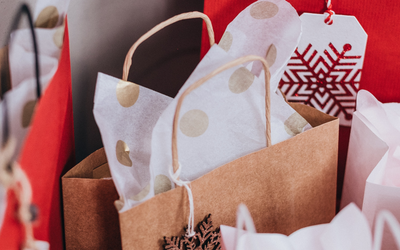 While tissue paper is rarely an essential component of any packaging strategy, it is undeniably beautiful and adds a perception of luxury to the customer experience. In fact, studies have shown that when customers receive their orders in packaging that has a layer of designed tissue paper, the perceived value of the product increases by 24%!
Unfortunately, most tissue paper in the world is made with virgin content with minimal attention to the supply chain of where those trees are coming from (read: high potential for destroying old growth forests!). And a lot of tissue paper out there features glitter and foil additions.
While this is something to avoid in all packaging, it is particularly important to avoid it with respect to tissue paper. This is because tissue, while curbside recyclable in many municipalities, should actually be composted in certain cities where their recyclers are unable to handle the thin and flimsy nature of this material. We don't want that glitter, foil or even the excessive dyes in a full color tissue paper to end up in a compost pile (and eventually, onto our soils). As such, if you are going to use tissue paper in your packaging strategy, please choose 100% recycled tissue and print any custom tissue paper with water-based non-toxic inks.