Green Your Ecommerce Business: Twelve Tips to Improve Your Sustainable Packaging Strategy
Jan 14th 2020
Green Your Ecommerce Business: Improve Your Sustainable Packaging
Take A First Step Towards Your 2020 Sustainability Goals
Looking to implement a more sustainable packaging strategy for your ecommerce business this year? For many of us, sustainability is central to our 2020 priorities and goals- and for good reason.
With Australia's tragic, raging bushfires as the leading story on the first day of the decade, it is clear that issues of climate change are here - increased droughts, floods, fires and decreased biodiversity are just a few of the issues the world is dealing with now (not 10 years from now!).
At the same time, recent years marked the beginning of some really promising trends - the vegan food movement, a crusade against plastic bags and straws, solar and wind profitability, climate activism, and ecommerce businesses on a mission to change how products are made and sold.
We therefore enter 2020 both somber that the impacts of climate change are here while also excited about developments in environmentally sustainable packaging and the positive momentum we carry forward with us. The future of sustainable packaging is bright- if we continue to invest in it.
If you or your business has made sustainability a core initiative to tackle this year and decade, we encourage you to green your packaging as a first step.
Why? Are packaging strategies really the best place to start? Well, you've probably already made some investments in eco-friendly packaging, and there is likely room to continue improving. On average, packaging represents 5-10% of a product's carbon emissions. While this isn't massive, it is certainly significant enough that improvements will have a positive impact on the planet. And, unlike other eco changes you may be considering, ecommerce packaging is relatively straightforward to address and improve. There are a multitude of sustainable packaging options available already, why not start using them?
We want to help you kick off 2020 off with an ecological WIN.
Here, we share 12 tips - many of which you can implement RIGHT NOW - to make your ecommerce packaging greener and more thoughtful.
1. Go 100% recycled, with as much post-consumer waste as possible
Regardless of if you're using a shipping box, paper-based mailer or a poly mailer, transition to a solution that is made with as much recycled content (and as much post-consumer waste) as possible.
100% recycled paper saves 38-50% of the greenhouse gas emissions associated with virgin paper, because of how much of paper's impact is driven by chopping trees down and converting them into virgin fiber. A ton of corrugated boxes (roughly 4000 boxes) that are made with 100% recycled fiber saves 3.6 million metric tons of CO2 emissions.
Moving from a virgin poly mailer to a 100% recycled poly mailer saves approximately 40% of emissions. While compostable, PLA bioplastic poly mailers are emerging, it is important to note that PLA (made largely from GMO corn) has an extremely negative impact on our soils and is not a sustainable alternative to traditional plastic. We believe PLA and similar compostable plastic produced through traditional industrial agriculture should be saved for food packaging only, where it helps to divert food waste to the compost bin.
Not only should your packaging be made of recycled content, creating easily recyclable packaging is also critical. Make it easy to see what kind of material it is and that it's recyclable.
2. Switch from a box to a mailer
For many businesses, a shipping box is the best packaging solution. It is strong, sturdy, can be large enough for bulky goods, and can carry a collection of different products. While boxes can be an ecological packaging type, some businesses may be shipping in a box when a mailer could work fine. A mailer is much more environmentally friendly where possible.
An apparel company sending out 1-3 items in an order may find that a large 100% Recycled Paper Apparel Mailer or a 100% Recycled Poly Mailer can replace their shipping boxes. A vitamin brand may find that they can ship many of their orders in a 100% Recycled Padded Mailer. This switch typically saves carbon emissions and money. A tab locking box to fit three apparel items is over 50% more expensive than a large gusseted apparel mailer and three times as heavy. Moving to the apparel mailer will save you 66% of carbon emissions associated with your packaging.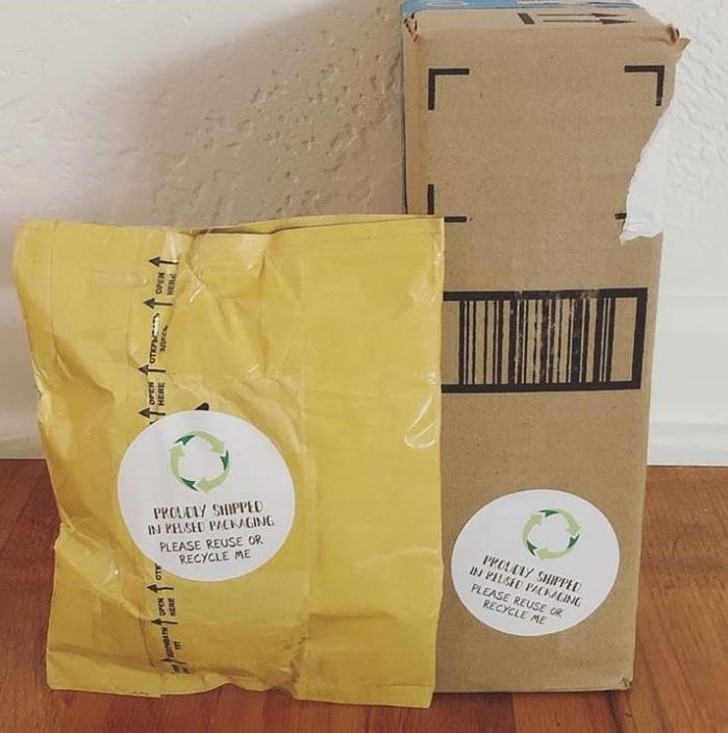 3. Reuse and repurpose packaging
You likely get inbound shipments in corrugated boxes and mailers. If it works for your brand and customer experience, start saving these and reusing them (when the sizing works) for wholesale or direct to consumer packaging. That is an almost 100% reduction in emissions and resources required for a package.
Check out our " Reused Packaging" stickers to help you showcase your commitment and make your reused packaging work FOR your brand.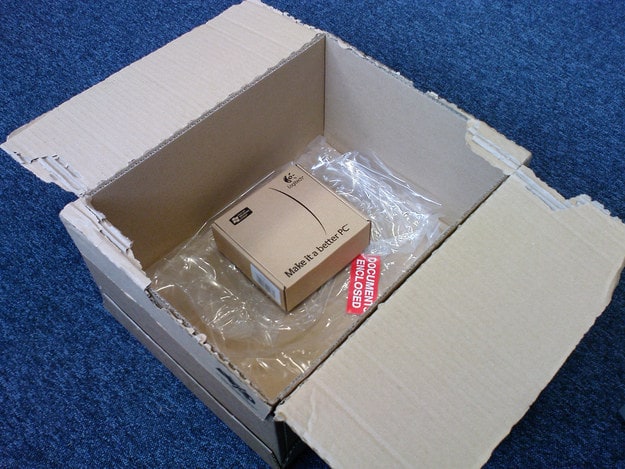 4. Stop shipping excess air (or air that is stuffed with void fill)
Don't be a #packagingfail! Before taping or sealing them up, analyze your outbound shipments.
Are you shipping excess air (or finding yourself using a lot of void fill to plug the air)? If so, do you need that extra space in your package?
Cutting it down saves shipping emissions (if you cut your package size by 25% you cut your shipping emissions by a similar amount) and distribution accounts for about 15% of a product's emissions. Making your package smaller will likely also reduce shipping and packaging costs!
5. Minimize your packaging materials (aka source reduction)
There is a push and pull in the world of ecommerce packaging, balancing a thoughtful customer experience with a sustainable solution. If you've recently revamped your packaging in support of your brand (with layers of protective packaging, tissue paper, stickers, notecards, twine, etc), take a step back and re-review it through the lense of excessive material.
If you're including two notecards, can you just include one and print front and back? If you're including a sticker, can you use the sticker in place of a strip of tape.
If you're wrapping a product with packaging paper or GreenWrap, can you eliminate one layer of it and still protect your goods?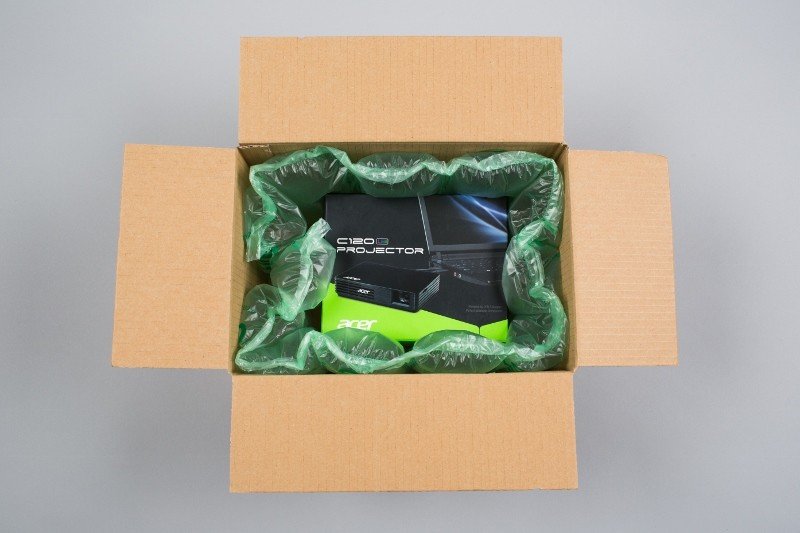 6. Improve your void fill and dunnage
This includes things like bubble wrap, GreenWrap, packaging paper, corrugated bubble, styrofoam peanuts, and poly air pillows. (On a side note, it is exciting to see cities like New York putting bans in place on styrofoam in packaging!) There are also new, emerging materials such as mushroom or cornstarch based void fill options.
If you use void fill in your packaging, focus on (1) matching the end of life of the void fill with the end of life of the outer package, (2) minimizing the amount of void fill you need by tightening up the dimensions of your box and being smart with how you use your void fill, and (3) using 100% recycled void fill.
Since most void fill goes into a corrugated box, your best bet is a paper-based void fill - GreenWrap or upcycled corrugated bubble when protection in a fairly tight space is needed and 100% recycled packaging paper when larger spaces need to be filled. It is true that Poly Air Pillows and Bubble Wrap can sometimes have a lower net carbon footprint than paper-based alternatives (because they are so light!). However, in our experience these air-based solutions (as well as peanuts) encourage companies to be sloppier, going with larger boxes than are needed. Additionally, these plastic void fill options are virgin and unlikely to be recycled.
7. Get sustainable shipping labels and liners
Every outbound package needs a shipping label. If you ship 1000 packages a week and are using traditional shipping labels, you are generating about 400 pounds of landfill bound garbage annually with your release liners.
Switching to Zero Waste Liners not only eliminates that waste, it also reduces your emissions further because the release liners are 100% post consumer waste.
8. Choose the right tape and stickers that align with your primary packaging
Tape is often an afterthought. When people do think about it, they sometimes make the mistake of making a standalone decision on it. We recommend finding a type of tape (and any stickers) whose optimal end of life scenario matches whatever you are putting it on.
Corrugated boxes or paper mailers? Use tape or stickers with a paper facestock - water activated paper tape or kraft flatback tape. Our preferred tape in this scenario is our non-reinforced water activated tape, which works beautifully with the corrugated recycling stream. Using poly mailers? We recommend a BOPP or plastic tape, as the facestock is recycled along with the thin film. Using a bioplastic, industrially compostable package? We recommend cello tape.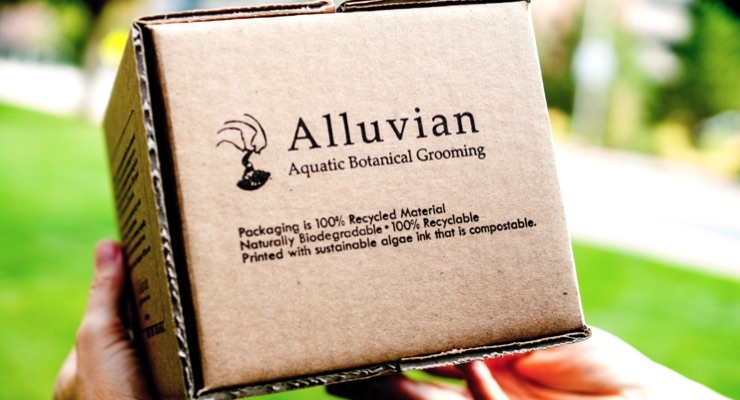 9. Move to soy-based or water-based inks. Then ask for algae!
Ask about your inks. Are they solvent-based (not good!). Are they water or soy-based (better)? If you have a black ink, could you switch to water-based algae ink (best!)? Printing inks are admittedly a tiny aspect of an overall package's carbon footprint but inks are (historically) dirty, emitting VOCs and creating air pollution in production. Additionally, algae inks takes something that has otherwise detracted from the planet and turns it into something that actually sequesters carbon!
10. Green your inner clear poly bags
If you use clear virgin poly bags to protect, store and sort your apparel / products, make this the year you change your strategy. If you've committed to being plastic-free, you'll want to look into paper-based alternatives. Note that while PLA and other compostable bioplastic clear bags are emerging, these should not be considered "plastic-free" as they carry many of the same challenges as plastic (and in some ways, even more environmental concerns).
If you require the functionality of plastic, go 100% recycled with your poly bags is a great first step. Even more important, getting as many of your customers to recycle these bags in thin film bins as humanly possible!
Poly bags are often used by overseas manufacturers, so this shift can be a complex and lengthy one. Check out our guide to Finding an Alternative to Clear Poly Bags for more ideas.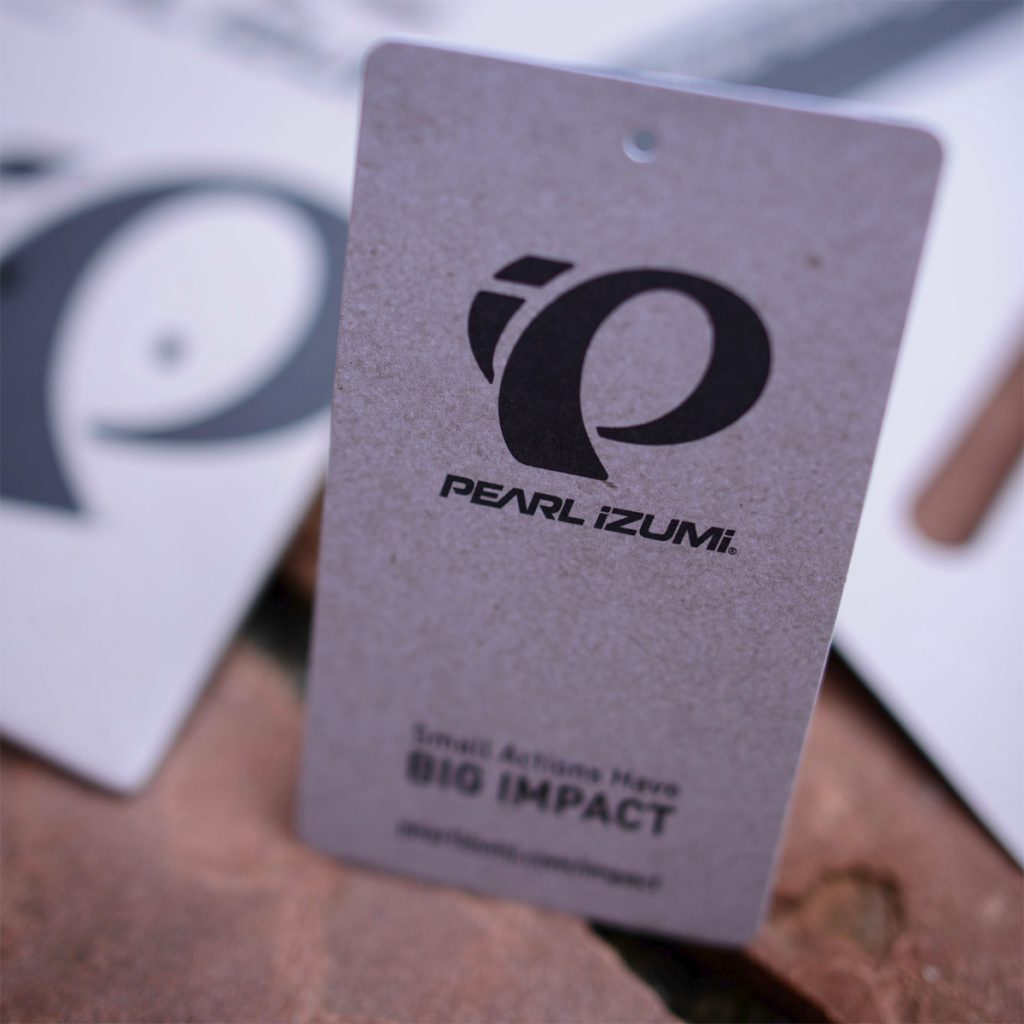 11. Make your hang tags and identifiers more sustainable
Traditional hangtags are an environmental pain in the you-know-what. The paper is typically virgin, not curbside recyclable, (because it is so small - less than 2" - that it isn't accepted by curbside recycling programs), and those plastic fasteners are unrecyclable and annoying for customers. There are a number of emerging, more sustainable options out there including 100% recycled paper tags and a natural fiber cord, 100 percent recycled polyester woven labels, and even tags and labels that dissolve in water. If you sell products that don't need hang tags, but are legally bound to have some other type of identifier (like a food label), consider ways to make this more recycled and recyclable for your business.
12. Make your packaging returnable (and make returns easy)
Ecommerce packaging can generate a lot of waste. An estimated 30-35% of ecommerce purchases are returned (compared to 8-10% of brick and mortar purchases). With distribution accounting for around 15% of a product's carbon footprint, the first step a company to address returns is to minimize them through accurate descriptions, photos, sizing guidance, etc. But even if this is buttoned up, returns should be anticipated. Make your packaging returnable and make it clear to customers (ideally before they begin opening their package - on the package itself or in an email message!) that their package can and should be used for returns. Make it easy for your customers to get a return label that ensures ground shipping.
Baker's Dozen Bonus Tip! Tell your customers how to dispose of their packaging
It is not enough for packaging to just be recyclable (or compostable). Customers have to know how to recycle (or compost) their packaging. Let your customers know which components of packaging are curbside recyclable, what needs to be dropped off in thin film bins, if anything needs to be composted instead of recycled, what needs to be landfilled, whether or not tape and stickers need to be removed before disposal, etc. Go a step further by incentivizing responsible end of life practices. We've seen companies give discounts or perks to customers who post when they dispose of packaging or products responsibly...what a fun way to educate and motivate awesome behavior!
Your sustainable packaging strategy doesn't have to be expensive or complicated- every little thing helps. Being thoughtful about both how to protect your product in transit and what happens to it after it's in your customer's hands is more important than ever before. Luckily, armed with these tips, you're poised to make 2020 the greenest year ever. Don't forget- sustainability is critical for the environment, but it's also good for the bottom line.